Chelsea Focus: In Defense of Carlo Ancelotti
May 20, 2011
Alex Livesey/Getty Images
As we get closer to the end of a rather forgettable season for Chelsea FC, it does not come as a surprise that fans and media alike have already shifted the focus to the next season and are busy discussing which players should be offloaded in the summer—and which should be brought to Stamford Bridge. Neymar, Gregory Van Der Wiel, Wesley Sneijder and Alexis Sanchez are just a few of the names being thrown around.
But there is a bigger problem that needs to be addressed first.
The future of a certain Mr. Carlo Ancelotti as Chelsea manager is in serious doubt. And quite frankly, there needs to be clarity as to who will be in the manager's shoes next season before we start debating what the squad should look like come August, since a new manager will bring a new system.
Although it is my personal opinion that Ancelotti should be given at least another year, it is highly unlikely that he will be retained as manager of the Blues. The expression on the face of Roman Abramovich after a draw in the "dead rubber" fixture against Newcastle last weekend said it all.
The characteristic frown seems to indicate that Chelsea's trigger-happy Russian owner has had enough. And, as we all know, he is not one to shy away from swinging the axe on managers who end the season empty-handed.
If Carlo is sacked, then one has to feel for him. I would regard him as another victim of Roman's impatience. Those who are true Chelsea fans probably do appreciate his work at the club, despite what has happened in the past seven months or so. That league and FA Cup double in his first season at the helm is something I really respect him for.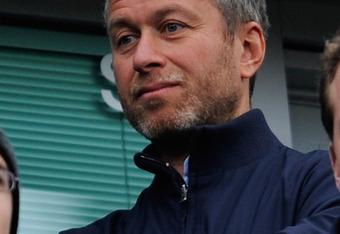 Michael Regan/Getty Images
He is the first manager in the post-Mourinho era to have completely changed the way the team plays. He made sure that Chelsea started playing in a style that was not only fun to watch, but delivered the right results.
The title was won by only one point in 2009-10, but Chelsea were definitely deserving winners. Surely, the man doesn't deserve to be judged on the 2010-11 season alone (funnily enough one in which he came so close to completing one of the finest comebacks seen in the Premier League).
No doubt something went horribly wrong this season—something never seen in all these years under Roman's ownership—but to pin the blame on Carlo all by himself is unjust. Pundits and experts often criticize his tactics and team selection, but surely after winning two Champions League, a Coppa Italia, a Scudetto, a Premeir League title and an FA Cup, no one out there has a right to question Carlo's footballing brain. He's no fool.
Also, why blame the manager alone when so many of his reliable performers have disappointed? Michael Essien, Florent Malouda, Nicolas Anelka, Frank Lampard, and to some extent even Didier Drogba and Ashley Cole have let him down. Ray Wilkins' exit, too, was against the wishes of the manager, which made a world of a difference.
Unlike what many believe, I don't regard Chelsea's mid-season slump right after Wilkins' oust to be a coincidence. Ray is one of the best assistant coaches around. Ancelotti, in fact, acknowledged his contribution after the completion of the 2009-10 season. He was a popular figure at the club and firing him was definitely a mistake.
Looking at one of the supposed negatives of keeping Carletto, it has been said he is not a great motivator and doesn't show a lot of enthusiasm, but at least he's a manager who has been able to keep the dressing room together. We all remember what it was like when Scolari was in charge.
Besides, the players are really fond of Lotti and respect him a lot. John Terry, in a recent interview, gave him his full backing.
It's not just a matter of stability, considering that even instability has brought the club success, but still, sacking managers on such a regular basis is just ridiculous and costs a lot, too. It's just not the right way forward. We don't need to have a manager who stays for eternity like Sir Alex, but at least one who is around for a good four or five years.
Perhaps it would be best to stick with him, allowing him to keep the players he still wants (remember Ballack), sign the players he wants (I'm not sure Torres was his own signing), and of course, pick his own No. 2. But will he even be kept, let alone given so much power? Likely not. In Roman's dictionary, there is nothing such as a transition period.
If we look at potential replacements for him, there are very few candidates who can match up to his caliber or experience. A long list of managers have been linked with the Stamford Bridge hot-seat in recent weeks, but there are only a handful hiring whom would not represent a backward step.
The best available candidates would be Guus Hiddink, Andre Villas-Boas and Jose Mourinho, but there are hurdles aplenty in the way of hiring any of them.
If Carlo is to leave, I wish him the best for the future. Everyone at Chelsea ought to be grateful to him for his services. And he can truly leave with his head held high.