WWE Draft 2011: Play-by-Play Live Coverage and Analysis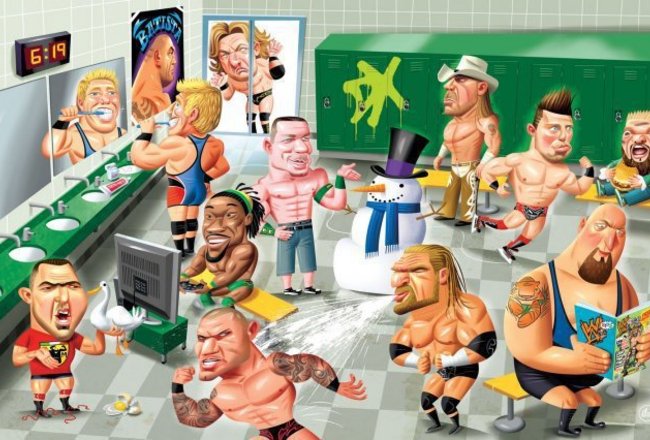 Welcome, everyone, to the official live coverage article and thread on tonight's WWE draft. With 2011 progressing and just a third complete, the WWE is shaking things up once again with their yearly draft on Monday Night RAW.
For those unfamiliar with the process, allow me to fill you in that the WWE draft is not actually a draft at all. In years past, the draft has most often been processed as a series of matches between brands in which the winning brand receives a number of random "picks" to swap superstars to their organization. This hectic, fast-paced style of drafting leaves many surprises to be uncovered as the night goes on.
But unlike the last few drafts, the WWE will be presenting tonight's antics in only two hours as opposed to a typical three-hour show. Typically, being able to space out the draft in such a fashion allowed WWE to really milk the product and create some intrigue.
Tonight's show might just be pure chaos from the look of things.
Since 2007, WWE has followed this draft format for all of its draft programs. Though the original draft idea included a random drawing and even a bidding war, this sporadic design has created some big moments—and big disappointments. Be ready for anything and everything tonight as WWE goes home for Extreme Rules in Tampa, Fla. as well.
We expect a supplemental draft to take place as well considering it has each year after RAW. And, if anything, we also expect a Battle Royal to take place tonight for multiple picks as it has every year.
For my money, the biggest targets tonight are Randy Orton and Alberto Del Rio possibly swapping brands. I'd be disappointed if The Miz moved, but I could see the biggest belts switching places to further the progress of the current champions.
More updates coming soon, along with a rundown of tonight's episode of WWE Tough Enough!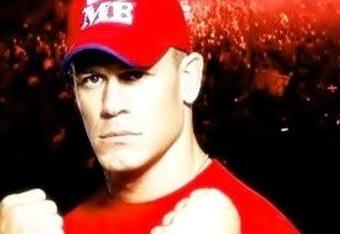 John Cena drafted to RAW
Immediate Reaction: I am the smartest man ALIVE. And the crowd hates it. You can't take the leader off the flagship show. Sorry, folks. That's just the way it is.
Goodnight, folks!
*INCOMING DRAFT PICK*
WWE RAW gets John Cena.
I'm so smart.
Miz hits the Skull Crushing Finale and pins Cena. RAW gets the final pick. Christian anyone?
Cena and Miz get the hot tags from Del Rio and Christian. Mark Henry then flattens John Cena despite being on the same team. He press slams Christian on the outside. Called the heel turn.
Back from commercial for a stand six-man affair. If you're wondering, those RAW and SmackDown! t-shirts are not available on WWEShop.com, though they really should be.
After all the intros and the start of the match, we have our final commercial break. If they are to be even on the night, RAW wins the match and gets the final pick.
I get that sinking feeling that Cena is swapping right back. Really I do.
Here's your final Top 10 available for the night now that we've got one pick left.
Benya's Top 10
1. The Miz (RAW)
2. John Morrison (RAW)
3. R-Truth (RAW)
4. Jack Swagger (SmackDown!)
5. C.M. Punk (RAW)
6. Kane (SmackDown!)
7. Christian (SmackDown!)
8. Kofi Kingston (SmackDown!)
9. Beth Phoenix (SmackDown!)
10. John Cena (SmackDown!)
Just because I think its funny, John Cena is back on the list. C.M. Punk has jumped up the charts and Beth Phoenix has fallen. Here we go.
The announcement of the Supplemental Draft has been made. Tomorrow at 12 p.m. EST on WWE.com.
Out comes Teddy Long to give us the main event of the evening: A six-man tag match with The Miz, Alberto Del Rio, and C.M. Punk taking on John Cena, Christian, and Mark Henry. The final draft pick is at stake in this one.
All in all, the night has had a few good shakeups and it really looks as if SmackDown! has been greatly strengthened and that the RAW face crop is on the up and up. That said, wouldn't it be something if RAW won this match and Cena were drafted right back to RAW? Just a thought.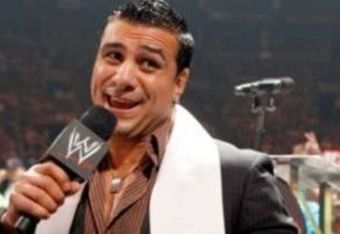 Alberto Del Rio drafted to RAW
Immediate Reaction: Del Rio, much like Batista the previous year, was a RAW superstar long before any draft identification. The general consensus is that he's destined for great things and now he'll get fresh rivalries on RAW, provided he steers clear of Rey Mysterio.
Things is, his feud with Mysterio could be the biggest of the year if it were to continue. They aren't bad against one another and have instant and remarkable chemistry. Loving the potential of Del Rio as RAW's biggest heel draw.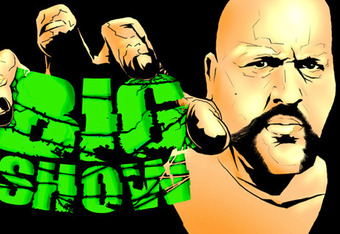 Big Show drafted to RAW
Immediate Reaction: Similar to Mark Henry, Big Show's move really just opens up his options as a face/heel flexibility. The WWE has any number of expendable big men within the company, and Show has some new rivalries he can form.
Notably, he can expand upon his now defunct feud with C.M. Punk now that Punk has a new group of cronies running around. Just an idea.
*INCOMING DRAFT PICK*
WWE RAW gets Big Show and Alberto Del Rio.
Just as soon as I said it, Show is back on RAW. And Del Rio? He's been a RAW Superstar for three months, right?
Mysterio beats Barrett with the 619. Two RAW picks coming.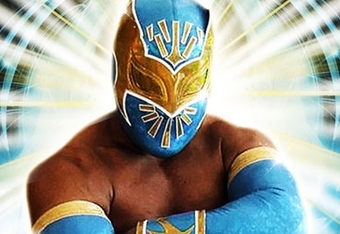 Sin Cara drafted to SmackDown!
Immediate Reaction: This one was really obvious after Rey Mysterio's RAW move. Cara hasn't done well in his few television outings and needs a lot of work and editing to look better. Anyone looking to move up in the company is usually receiving a demotion when they go from RAW to SmackDown!
Cara can only benefit from this move as the feature attraction on the taped TV show while Mysterio stays far away on Monday Nights. Good move, all too obvious, but good.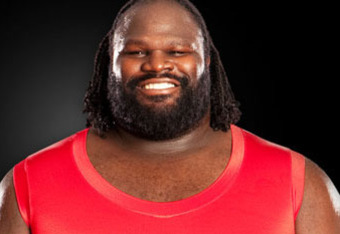 Mark Henry drafted to SmackDown!
Immediate Reaction: For the past few years, Henry has been used as a fun-loving face that goes by his own rules. His move allows him to be more flexible in the grand scheme of things, meaning he could turn heel once again.
This also makes one believe that either Kane or Big Show or even Brodus Clay is on the way to RAW. Too many monsters in one ring.
Only faces have moved tonight. Two picks up for grabs with Wade Barrett taking on Rey Mysterio.
*INCOMING DRAFT PICK*
WWE SmackDown! gets Mark Henry and Sin Cara.
No comment on Henry. Cara? Called it.
Sunday's match now officially a Last Man Standing match, by the way. Onto the draft picks...after this commercial break!
Really good chance that this banter puts Punk on SmackDown. Horrible move if it happens.
*INCOMING DRAFT PICK*
WWE SmackDown! gets...
We're being forced to wait. C.M. Punk is out to cut a promo on Randy Orton instead.
RKO and Orton wins. Ziggler continues to get buried, RAW continues to lose roster members.
Orton vs. Orton, Jr. (Ziggler) spills to the outside where Randy almost gets counted out. Then, he quickly pummels Ziggler and mounts his typical offense.
ANGLE SLAM! Just thought I'd point it out.
Fact Check: Booker T was drafted in 2004 and 2007, not just 2004.
Two draft picks are on the line next with Dolph Ziggler (RAW) against Randy Orton (SmackDown!). I have no convictions that Ziggler wins the match.
My roommate was lucky enough to fall asleep during the entirety of that segment. Here now to bring us up is the Miz, who may have just sealed his fate of switching brands by cutting a promo about that very idea.
This article is
What is the duplicate article?
Why is this article offensive?
Where is this article plagiarized from?
Why is this article poorly edited?