WWE: Superstars Likely to Find Themselves Fired Soon Enough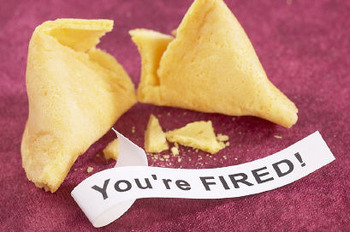 Hello and welcome to my newest article where I look at and speculate as to which superstars in the WWE are likely to face the axe in the coming weeks.
As is always stated, WrestleMania is at the end of one year and the beginning of the next. With the draft generally happening in April soon after, cuts are always expected. It's no coincidence the cuts usually happen at the end of the tax year.
According to numerous sources, the amount of cuts happening is expected to be between 12 and 14. With the cancellation of Superstars on WGN America and subsequent move to the WWE website, it is possible that more cuts are expected. I believe there will be between 16 and 18 cuts this year instead.
With a few superstars nearing retirement, releasing more than 12 could be seen as the WWE shooting themselves in the foot, in case of accidents and roster shortages.
Without further ado, here are the stars I believe to be on the unemployment line sooner than they think.
David Hart Smith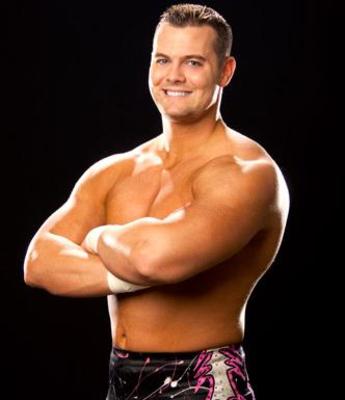 With the recent speculation as to Smith's desire to join MMA, his chance of leaving the company on his own terms took a nosedive.
I'm not going to get into specifics, but if you wish to read about it the article is here.
Ever since the split of the Hart Dynasty, David Hart Smith has been on the long road to nowhere. Having made only two appearances that I can recall, both have been on Superstars when pairing with Yoshi Tatsu.
Whilst being a technically gifted wrestler and being the son of a legend, The British Bulldog, it seems that the creative team has no idea what to do with him.
The likelihood of him leaving is pretty high, as at the moment he is just dead weight. Unless Vince has plans for him, then expect him to leave sometime soon.
The Uso Brothers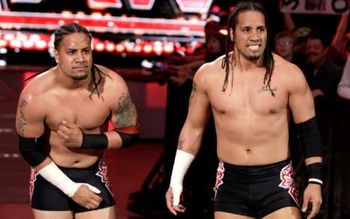 The Uso brothers are something of a rarity in the WWE; a bona-fide tag team who work well together and could achieve success if given the chance.
However, since falling out of the tag team title race, they have been relegated to Superstars where they have been on their fair share of losses. They were even humiliated by The Great Khali.
With the tag team division being almost non-existent, there is little need for a tag team in the current lineup. This is evidenced by tag teams being seemingly pasted together when a need arises for them.
In fact, if it wasn't for the tag team championships then I suspect there wouldn't be any tag teams whatsoever.
The likelihood of their release is also rather high, as neither brother brings anything unique enough to the table to make it as a singles competitor.
Primo Colada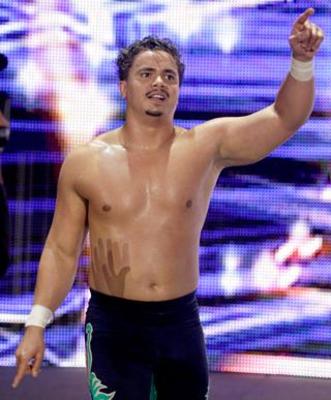 Another superstar who works well in tag teams but not so much on his own.
Primo has been tag-teaming with the Woo Woo Kid Zack Ryder for the past few months, and while winning some matches have lost more.
He has been stuck on Superstars for a while now, with his only appearance on the main shows coming on Raw in a defeat to Sin Cara.
Primo is a good wrestler, but doesn't stand out that well. Having botched his appearance on Raw, he looks ever likely to follow his brother, who was released last year.
Depending on how the WWE view DZP (Down with Zack and Primo) depends on the chances of Primo being released. If they are high on them, he has a chance.
But as evidenced by recent reports of fans having their Zack Ryder signs confiscated, this doesn't seem to be the case.
On the bright side, he can join his brother Carlito in the WWC.
Tyson Kidd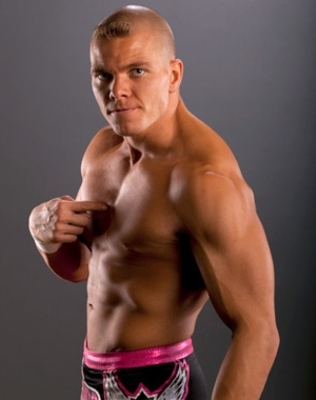 The second member of the broken up Hart Dynasty has been on a losing streak ever since the group disbanded.
With little going for him besides some technical skill, he is someone else who has been relegated to Superstars. In fact, one night he was attacked by his tag team partners, William Regal and Melina.
When the only things you are remembered for are your huge Cheshire cat-like grin and rubbish hair, then you need to rethink your character a little bit.
With creative seemingly having nothing for him to do, he has a high likelihood of being released as well.
Chavo Guerrero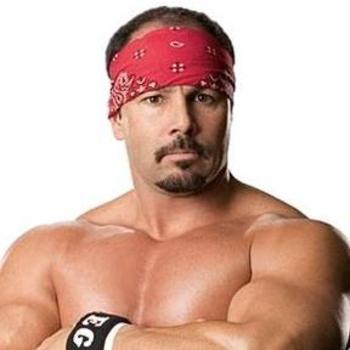 Whether they are keeping him around out of respect for his late uncle, Eddie, or because they think he's useful, I don't know.
What I do know is that the only memorable thing he has done in the past few months as himself, is the Three Amigos in the Royal Rumble match earlier this year.
Before that, he was acting as the Soaring Eagle for Jack Swagger and reduced to a humiliating defeat at the hands of Hornswoggle.
On his day, he is a good wrestler and is semi-decent on the mic. However, he isn't even relegated to Superstars and only appears on rare occasions in backstage segments.
If I was rating this one on the basis of what they actually have him do, then it would be very high—but it may also be low depending on their reasons for keeping him around.
If he is released I won't be surprised in the slightest.
Curt Hawkins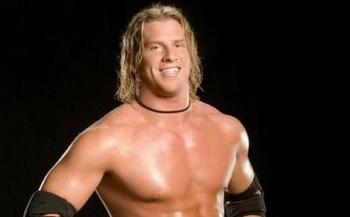 I'm torn on this gentleman because on the one hand he seems to have some skill in the ring and draws some good heat from the crowd. On the other hand, he loses a lot and doesn't seem to be winning anytime soon.
A big plus on his side though is the fact that he's still only 26-years-old, and WWE claims to take its youth movement very seriously.
I like his look and I like him in the ring. His only problem is that he's booked to lose. If he turned face, and racked up some wins over a heel or two then he could have a future.
The likelihood of him leaving depends on how the company views him and whether they see him as a viable option for the future. If so, then it's a small chance.
If they are not high on him, then he is another expected to leave very soon.
JTG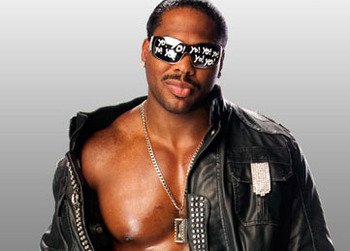 I really don't understand why he still has a job in the company and why they didn't release him at the same time as Shad. I can only surmise that they saw something in him.
This is highly possible as they allowed him his own little segment called Str8 Outta Brooklyn, although it didn't last long and every second was cringe-worthy.
As with Hawkins, he is still a young man and could have a future in the company. With his current gimmick I can't see him lasting too long.
If he makes it past the culling with his job intact, then I predict a gimmick change in the near future.
There is a high likelihood unless they see him as a future star.
Rosa Mendes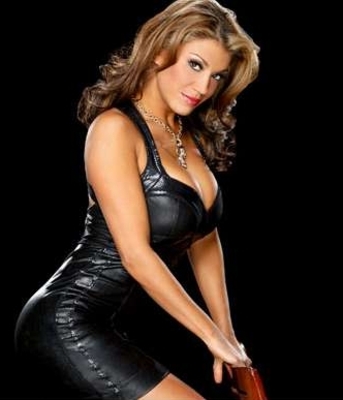 I'll put all the divas in to one slide as giving each one a slide would be a waste of time.
Alicia Fox
Words can not express how terrible this woman is in the ring so I'm not even going to try. She brings nothing to the division whatsoever and I honestly can't see her lasting too much longer.
Rosa Mendes
I was surprised to find Rosa even listed as a diva as I have not seen hair nor hide of her at all. I wish I could give my opinion on her but not actually having seen her do anything, I'm afraid I can't.
Looking at her history though, it seems I may actually have watched her compete. Lo and behold, I have no recollection of this so it goes to show how little of an impression she actually leaves.
Unless someone higher up is in love with her, expect her gone soon.
The Bella Twins
I am of the belief that Brie was given the divas championship as something to put on her CV when she is released, rather than any confidence in her abilities.
There is nothing that sets either girl apart, and their wrestling leaves little to be desired. Neither one has talent at all.
With Extreme Rules on the way, expect the belt to be lost and the twins to be gone from the company soon enough.
My predictions for the divas are that they all have a high likelihood of being released.
Counting back, I have listed 12 people I believe will be released. If I were to make a list of people I think should be released, it would be a bit longer as I believe some of the talent they keep in the spotlight to be lacking big time.
Hopefully you all enjoyed reading this and let me know if you agree or disagree.
All comments are very much appreciated.
Keep Reading