WWE Mock Draft 2011: Where Will Randy Orton, John Cena Wind Up?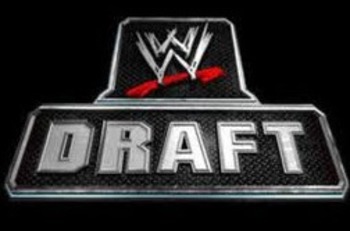 As most have probably heard by now, the WWE has announced it will hold its annual WWE Draft this coming Monday, April 25 on RAW.
Originally planned to be held in June, the movement of the Draft to this coming Monday has been called by many a "desperation move" by WWE, done mostly in response to Edge's abrupt retirement.
The news going around the Internet is that although the Draft will be held this coming Monday, the changes made by the draft will not come into affect until after Extreme Rules. This is the opinion under which I write this article.
Last year's draft featured 19 picks moving 21 WWE Superstars, Divas, and employees. Because of the smaller main roster (thanks to injury, retirement, and wrestlers leaving the company), this mock draft features 16 picks and 17 Superstars and Divas switching brands.
WARNING: This mock draft contains spoilers for Friday, 4/22's Smackdown. I try not to look at spoilers and include them in what I write, but in order to create the best mock draft possible I had to include events that will occur on this week's Smackdown.
Superstars Not Going Anywhere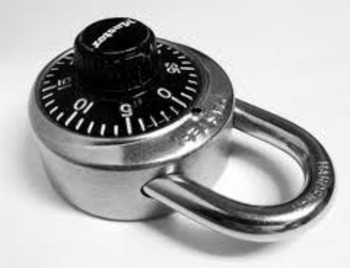 These wrestlers are a "lock" to stay put on their respective brands.
First, let's take a look at the wrestlers I consider a lock not to be drafted this coming Monday. If a wrestler is listed on this page, it's a safe assurance that he is not headed anywhere.
It's only a matter of time before he wins the WWE title from the Miz. The WWE are really hurting right now, so expect them to go to their "foolproof" backup plan by throwing the belt on Cena to ensure solid ratings while they scramble to fix Smackdown and establish new stars. They need him to carry RAW with another top face moving over to Friday nights.
The Miz
For the next couple months, where John Cena is, the Miz will be there too.
Rey Mysterio
The master of the 6-1-9 (whatever that means) is wrapped up in a feud right now with Cody Rhodes. They should be staying put on Smackdown and carrying on what I believe to be the WWE's best feud right now.
R-Truth & John Morrison
These two are paired together because they'll be seeing a whole heck of a lot of one another for the next few months. Truth's recent heel turn all but ensures some kind of feud between the two in the near future.
Since both wrestlers are on RAW, there is no need for them to be sent to Smackdown and continue their feud there. It would make little sense… then again, this is the WWE.
Big Show and Kane
Their recent WWE Tag Team Title win in my mind ensures that these two will spend some more time on Smackdown. They have the CORRE breakup to see through.
Now, on to the superstars I see switching brands.
Wrestlers Headed to Smackdown: Randy Orton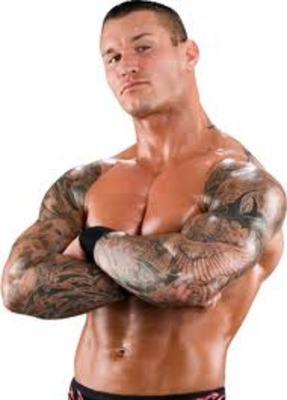 If it were not for Edge's abrupt retirement, Randy Orton would be staying nice and cozy over on the big red brand.
However, in light of recent events, I read reports stating that a big baby face will be moving over from RAW to Smackdown. I pose the question: who has been the hottest face over the past year and has the ability to carry a whole show? This man.
A move to Smackdown opens up the opportunity for a host of fresh feuds for the Viper, including the relative newcomer Alberto Del Rio, Wade Barrett, Kane, and Ezekiel Jackson. More importantly, the WWE needs a big name to carry that brand.
With monthly rumors of Smackdown's biggest (active) star Rey Mysterio's retirement, who else on the Smackdown can serve as the (metaphorical) face of the show?
No one wants to see a Big Show World Heavyweight Title run at this point in his career, Kane needs his kayfabe brother to put together a world title reign, and possible main eventers such as Christian, Wade Barrett, and Kofi Kingston have never held a world title.
This is a huge desperation move by the WWE.
Daniel Bryan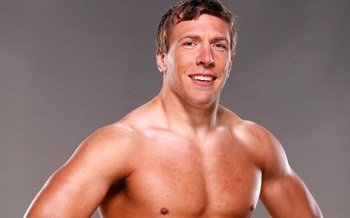 So this is what the best wrestler in the world looks like?
It seems like a popular pick to ship Bryan over to the blue brand. Almost every mock draft I have read is counting on The American Dragon's name to come up in the draft next Monday night.
After dropping his title to Sheamus in what was a career-threatening match for the Irishman, Bryan quickly fell out of the United States title picture while the Irishman has been on a roll, beating down jabronis with a pale fierceness.
A move over to Smackdown should serve as a fresh start for Daniel Bryan. WWE's secondary show has always been the more wrestling-heavy of its two major shows, so a switch to Smackdown will allow Bryan to do more of what he does best: wrestle.
Evan Bourne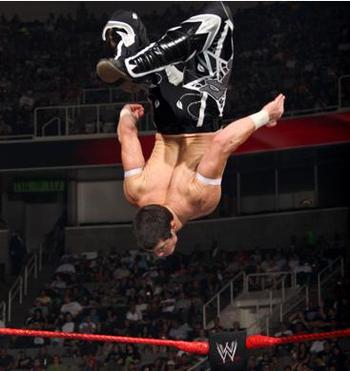 I beeeeeeeelive I can fly
Similarly to Daniel Bryan, we haven't seen much out of Evan Bourne lately. This past Monday, we saw him fall victim to Dolph Ziggerl's Zig Zag. Seemingly destined to serve his tenure in the WWE as an enhancement talent, a move to Smackdown might give Evan Bourne a much-needed change of scenery.
Again, like Bryan, Bourne is a very good wrestler and a move to Smackdown should allow for more face time for the high flyer (even if his matches continue to end with a missed Shooting Star Press followed by eating his opponent's finisher).
Goldust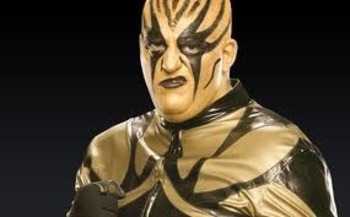 I wonder while with his feud with Cody we will see a makeup-less Goldust inside the ring.
It's no big secret that Goldust (Dustin Rhodes) is getting up there in years (42 as of the 11th of this month). Goldust underwent shoulder surgery this past December and was expected to be out five to six months.
Seeing as Goldust's body is starting to break down and because he has been in the business for so long, coupled with the fact that he is a part of the Rhodes family, I expect Goldust to be making a permanent move from the ring to behind the scenes work.
This move to Smackdown would serve as one last hurrah for Goldust before he hangs up his boots. Why, you may ask, does Goldust need to move to Smackdown for one last go around?
Over on Smackdown is Goldust's younger brother Cody Rhodes. Goldust has stated before that it is one of his dreams to have a feud with Cody before he retires, so Goldust switching brands to set up this feud makes perfect sense.
I don't see Cody to switch brands anytime soon because he should be wrapped up with Rey Mysterio for a while, so expect Goldust to come to him. Goldust should be back from his surgery sometime in May or June, so count on a Goldust/Cody Rhodes feud shortly after.
Michael Tarver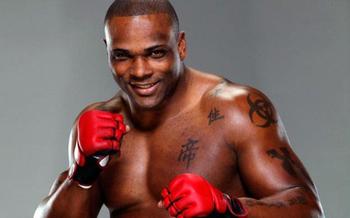 The NXT Michael Tarver. It was a simpler Tarver, it was a better Tarver... except not really. The guy is downright scary when he is mad.
Yes, believe it or not this original Nexus member is still a WWE employee and currently sits (because God knows he's not doing any wrestling) on the main roster as a member of the RAW brand.
He's also not doing anything over on Monday nights, so a switch to Smackdown presents the possibility for Tarver to reinvent himself.
Zack Ryder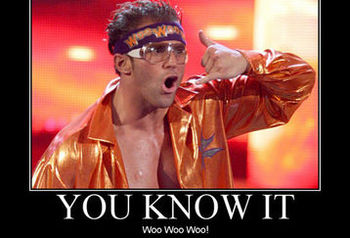 No Zack, I don't know it. Could you explain it to me?
If you haven't heard the news, a Zack Ryder fan holding a sign reading "Zack Ryder = ratings" had his sign confiscated this past Monday night on RAW. This is not good for Long Island Iced Z.
Aside from the occasional three-second appearance on RAW, we have seen little of Ryder. Hopefully, after this Monday's draft we'll be seeing Ryder woo-woo-woo-you-know-it-ing it up all over the place on Friday nights.
Also, as a quick side note: if you still haven't caught Zack Ryder's Z! True Long Island Story videos on YouTube, go watch them as soon as you are done reading this article. They are hilarious.
Michelle McCool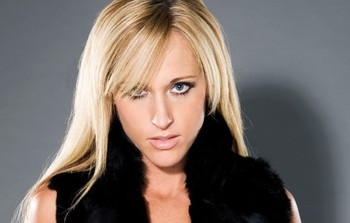 Theres no use in looking guys. She already belongs to the Undertaker, and that is one man no one should ever make mad.
The rumors of a LayCool breakup have been greatly exaggerated. That, and monkeys can fly out of my butt (thanks Wayne's World).
The WWE have been teasing and drawing out a possible LayCool split for what seems like an eternity, and I believe the time for McCool and Layla's split is upon us.
Expect McCool to be the one to switch brands for two reasons: (1) Michelle McCool is thought to be the more talents of the two by the WWE, so it makes sense that the WWE would want her on their "A" show. (2) Vickie Guerrero is over on the red brand and these two have a history of being pals when it suits one or the both of them best.
Alex Riley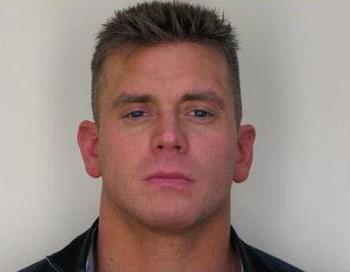 Such a nice mug shot, is it not?
The time has come for The Miz to win a match without the help of Alex Riley. Being attached to the Miz was the greatest thing to ever happen in this man's career (ironically, the same is also true for the Miz), but all good things must come to an end.
I honestly believe there is nothing new A-Ri can offer Miz. If the rumors of an eventual Miz face turn are true, he will need to ditch his lackey sooner or later. Why not do it sooner and try to further establish the Miz as a legitimate main eventer to stay in the WWE title scene after he eventually drops his title.
Who knows what the future has in store for the Varsity Villain? If it were not for his attachment to the Miz, Riley might have been fired from the WWE when earlier in the year he was arrested on suspicion of a DUI. It's up to Alex to make the best of his second chance.
Yoshi Tatsu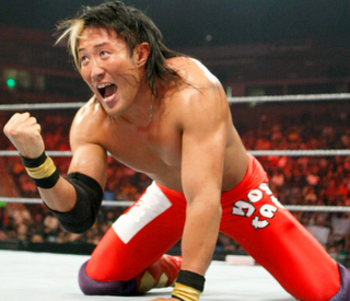 What do we have here? A rare Yoshi Tatsu in ring appearance. He is even celebrating a victory too. This is a moment to be rememberd.
This one is simple.
Tatsu is doing next to nothing on RAW. Yoshi is already a pro on NXT, so it makes sense to move him to Smackdown since both shows are shot on the same night and cut out his useless presence on Monday nights.
Wrestlers Headed to Raw: Justin Gabriel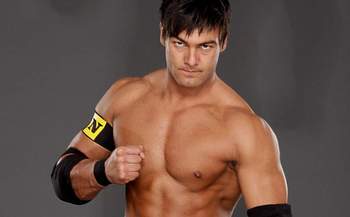 Just hang in there Justin. You will be a huge babyface soon enough. 12 year olds everywhere will be drooling over you.
It seems after this week's Smackdown taping that a CORRE breakup is imminent, so the WWE should be looking to protect someone who in my opinion has a bright future as a high flying upper midcarder.
Because the draft changes will not come into effect (supposedly) until after Extreme Rules, there is still some time left for a CORRE breakup to go down.
This breakup will result in a Wade Barrett/Ezekiel Jackson team, while Heath Slater can go be his own one man rock band, apply for a job at Wendy's, or do whatever he'd like to do.
To ensure a good reaction to Gabriel, have him take some time off after the CORRE breakup. After a couple months off, have him re-debut as a face and take out some midcard heel (Jack Swagger, anyone? I'd personally love to see that feud).
Drew McIntyre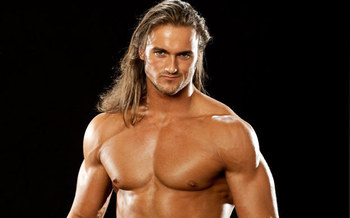 Can the Chosen One regain some of his steam?
My oh my, did the Chosen One fall so far. The former Intercontinental Champion and WWE Tag Team Champion has gone from receiving a personal endorsement from the head honcho Vinnie Mac to relative obscurity.
Much like Daniel Bryan and Evan Bourne need to be seeing blue in their future so that they can reignite their respective careers, Drew McIntyre is in dire need of a shift to the Monday night show.
Many were impressed at the performance the Sinister Scotsman put on in the Smackdown Elimination Chamber, which has been the highlight of his 2011 campaign in the WWE.
However, with his many kayfabe attempts to woo Kelly Kelly, Drew has little going for him right now on Smackdown. This makes him the perfect candidate to be drafted.
Kofi Kingston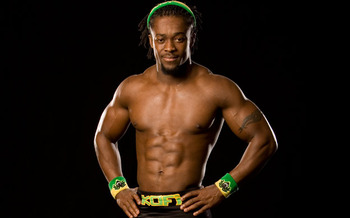 Why did you have to botch thart RKO Kofi?
I'm not quite sure whom Kofi upset backstage or what he did to ruin his push (and no, I don't believe we're still seeing the residual effects of the "Stupid! Stupid!" Incident), but Kofi has taken a bigger fall than any bump he has taken or received in a Money In the Bank Match.
After losing his Intercontinental Title to Wade Barrett in a match with little to no build up, Kofi then found himself thrust last minute into an eight-man tag team match at WrestleMania XXVII simply because the WWE like him more than Vladamir Koslov.
Kingston's team won said match, but that piece of incomprehensible booking is beside the point.
I tried to avoid including men who were drafted in last year's draft, but it seems as if every year there are one or two superstars that manage to get shipped back to the brand from whence they originally came. For this year's candidate, I nominate Kofi.
Curt Hawkins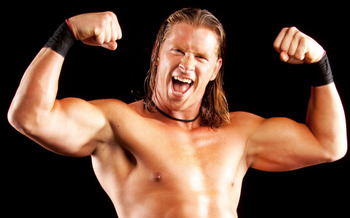 Pose all you want big guy, but odds are nine out of ten WWE fans have no clue who you are.
Just call it a hunch. He'll either be drafted and repackaged in some way, or job his way out until he's released.
Alicia Fox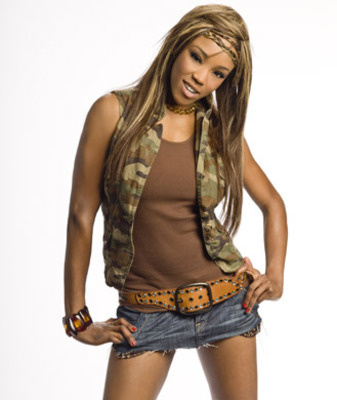 Why would anyone ever trade this?
The Usos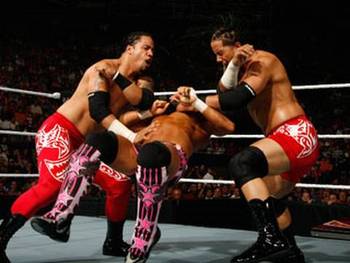 Back when the Hart Dynasty was together, the Usos had the potentail of being the next top tag team, and Chris Jericho was still in the WWE. My how times have changed.
Chris Masters
Wellness Policy violator or not, this is an impressive physique.
So can anyone tell me where this supposed Chris Masters push has gone? I've been hearing about it for quite some time now, yet it is nowhere to be found. Will we still see one? I believe yes, and here is how it will happen.
Chris Masters' impressive physique should serve as a good rival to the Celtic Warrior Sheamus as the two feud over the United States Title. I don't see anyone right now on Monday nights who would serve as a good threat to Sheamus' United States Championship, so why not import a Chris Masters from Smackdown?
(As a side note, I don't see Sin Cara jumping into a feud with Sheamus. His matches have been too botch-heavy for the WWE to throw a title on him just yet.)
This will not only give Sheamus his first legitimate feud to defend his title, but if the WWE are serious about pushing Masters, they will put him on their A show and give him the careful attention he deserves.
There You Have It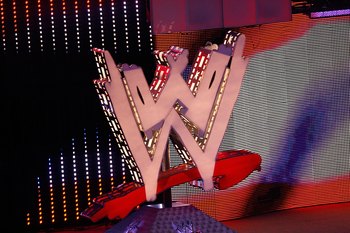 Jim Rogash/Getty Images
Ladies and Gentlemen, I present to you the WWE Draft class of 2011.
There are some real big names moving here, with Randy Orton, Daniel Bryan, Michelle McCool, and Kofi Kingston switching brands. The overall theme with this year's draft is starting over.
Most of the wrestlers included on this list are in desperate need of a change of scenery, which is why the Draft is so important in a WWE world in which the roster is split between two brands.
More important than the changes of pace for wrestlers this year is saving the Smackdown brand. With the show's biggest attraction gone in the blink of an eye, this (arguably) brash overreaction by the WWE to bump up the Draft by two months should serve to more or less overhaul Friday Night Smackdown.
The WWE does not want to risk getting low ratings on a show that only recently found a new home on the SyFy network.
With what should come out to be a more even distribution of talent across the WWE's two biggest shows, we as wrestling fans should be in for some fresh feuds and new matches in the coming months after the Draft.
Keep Reading