WWE Tough Enough: Thoughts and Predictions on the Contestants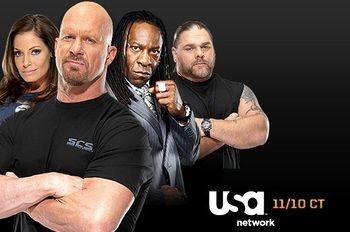 In the following slides I'm going to share with you my bold predictions for this year's Tough Enough. The show has already been on TV screens for two weeks and has proven to be a massive hit, more so than the failed remake, NXT.
Although NXT produced, in my opinion, one of the best heel factions we have seen in the WWE, it has also produced some failures, including Kaval. Let's hope that Tough Enough doesn't follow down the same road that NXT has gone.
Martin Casaus
Martin hasn't really had much on an impact so far on the contest, we have seen a few clips of this guy throwing a few punches and getting crushed by Bill DeMott in the turnbuckle, but in my opinion he still has a lot to show and needs to come out of his shell before he is going to get a real shot at that WWE Contract.
Christina Crawford

Again same as Martin, we haven't seen a great deal so far from Crawford, but from what we have seen the girl has the basics down to a tee and just needs to get more flavour and character and really start having that attitude that we expect divas to have.
Michelle Deighton

Michelle Deighton suffered quite a blow to her confidence in the very first episode, not only claiming to be a ten-year veteran in the ring and being unable to do a roll, but being placed in the bottom three. Personally, i think she has one thing the other trainee divas don't have, attitude! We saw a glimpse of that personality shine through when she was questioned by Stone Cold, let's hope she can use that to make up for her lack of ability in the ring and really catch the eye of the trainers.
Rima Fakih

Miss USA, she's got the looks, she's got the attitude but can her body handle the rigours schedule of the WWE. She obviously has a lot going for her, but she really needs to show the trainers that she can turn up on time for training and that she can adhere to the training program like the rest of the trainees. I think Fakih has a good chance of going all the way, if she does in fact take a shine to the WWE lifestyle this beauty queen could soon be appearing on our screens on a Monday or Friday night.
Ryan Howe (Skid Marks)

Skids, where do we start with this guy? Obviously Bill DeMott doesn't like him. It's a shame he has started on the wrong foot, i mean the guy has the look of a superstar, his in-ring ability may be patchy and lack a bit of spark but he really could go all the way if he starts impressing and nailing the drills set for him by the trainers.
A.J. Kirsch

He has the look in his eye that could cut through glass, could Kirsch be the next Randy Orton? We haven't seen much in-ring action, but I believe he is going to be around towards the end of the show and could be a potential WWE superstar. Keep your eyes on this one.
Andy Leavine

Andy has been tagged "The biggest cat in this thing" a few times by Bill, but really for being one of the larger, more dominant figures he has shown us very little. Heck this guy even got taken down by a dog...I wouldn't expect too much from Andy if I'm being brutally honest.
Jeremiah Riggs

Riggs is definitely the most unusual character in the competition, this truck driver has competed in MMA and now fancies himself standing in a ring being thrown around 250lb guys standing over 6 feet tall.
He has shown us so far how tough he really is, but being the greenest competitor can he master all the techniques and the technical side of wrestling before time runs out, let's Hope so i certainly would like to see how he develops his persona and really grows in the ring.
Luke Robinson (Pretty Boy)

He certainly has the looks, he has the charisma and the in ring ability, for me this guy is the whole package and i expect him to be in the finals. Although he may have it all, I think he if he where to fail, it would be to one of the more unusual guys like Eric or Jeremiah. The WWE has many people who can perform, but at the moment they lack over the top, eccentric characters like Mick Foley and Mr. Soko, Stone Cold and the Rock.
Ivelisse Velez

Again, like some of the other contestants we haven't seen a lot out of Ivelisse. I really hope she shines and shows a bit more of her personality or I can see her getting eliminated quite soon.
Eric Watts

Eric really needs to start getting that mouth running and using his massive frame in the ring to his advantage, we seen a glimpse of that attitude when he had to do the recent challenge with the attack dogs. I can see Eric going far if he develops his character in the right way.
Mickael Zaki
Last, but not least is Mickael Zaki. I really don't know what to think with this guy, he has a lot of attitude about him and has the presence of a professional wrestler, but i think if anything his lack of respect for others will drag him down.
In the two weeks we have seen so far, he has disrespected someone on each week. If he could tone down his attitude outside of the ring i see no reason he can't step up and become one of the main contenders.
What's Next?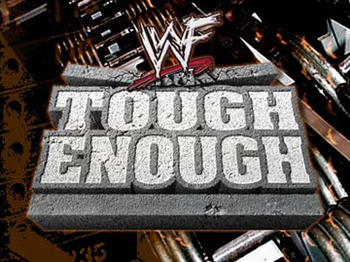 I hope we can see the contestants really develop over the coming weeks, and i really can't wait to see what the Rattlesnake has in store for them next week! Please let me know your opinions in the comments below.
Keep Reading