NBA Images: The 25 Best Player-Card Photos in NBA History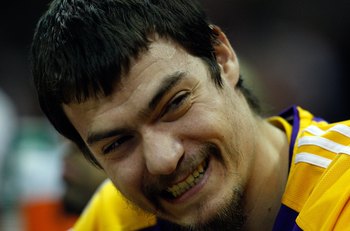 Ronald Martinez/Getty Images
The NBA has on occasion been a great source of unintentional comedy. One place where you can find such humor is a player's player card photo.
Sometimes, you look at the player and wonder how he is playing in the NBA. Other times, you question how seriously he took this head-shot.
Regardless, the following players have given us a good chuckle from time-to-time, and their player card photos are no exception.
Here are the 25 best player-card photos in NBA History.
Glen Davis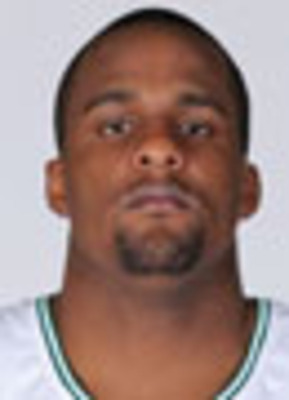 With a nickname like "Big Baby", Davis tries in many ways to prove he is tough, starting with his player card photo.
Adam Morrison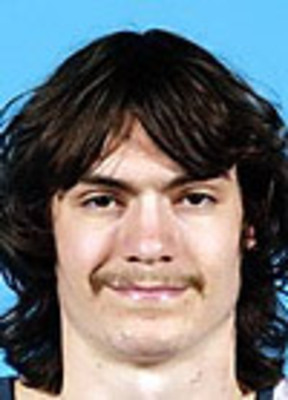 You know Morrison was making this list.
The 'stache, the hair, it's all great.
Ladies and gentleman, NBA Champion Adam Morrison!
Detlef Schrempf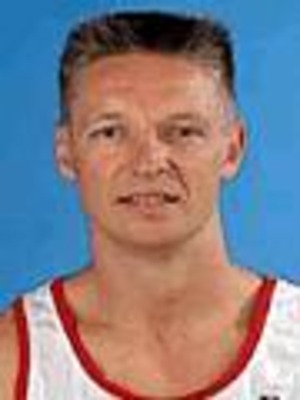 Schrempf is the first of many European's on this list.
You wonder how many times he poked someone in the eye with that spiked flat top while going up for a rebound.
Kenyon Martin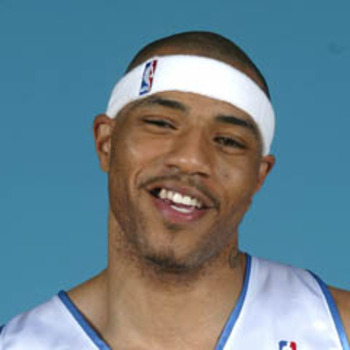 After witnessing another idiotic play by Martin, just look down at his picture in the program.
Look at that face, you can't stay mad at him for too long.
Chris Andersen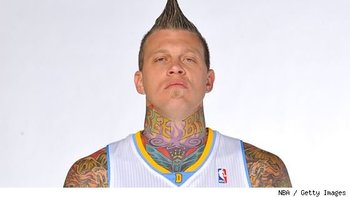 Birdman definitely takes the cake for most colorful player card photo.
Rock on Chris Andersen.
Hedo Turkoglu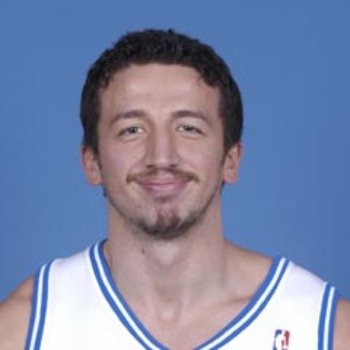 Judging by this picture, you would never have guessed that this guy would be the life of the party in Toronto nightclubs.
Dennis Rodman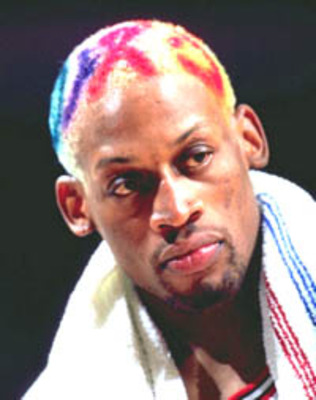 It's not his player card photo, but this list would not be complete without The Worm.
With his crazy antics and hilarious hair, Rodman was a one-of-a-kind personality.
Tyrus Thomas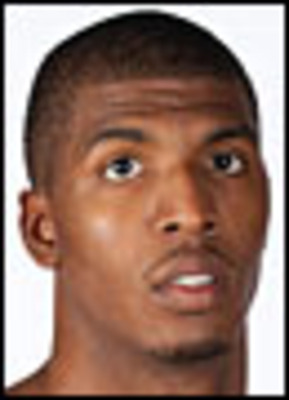 Thomas looks slightly confused in this picture.
The Chicago Bulls are confused as well.
They thought they were getting a future All-Star when they selected him fourth overall in 2006.
Marcin Gortat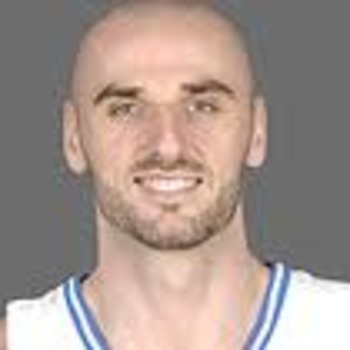 After backing up "Superman" for a couple seasons in Orlando, it's time Gortat got his own nickname.
I propose "Dr. Evil". Though he'd need to lose the facial hair to make it fully work.
Shaquille O'Neal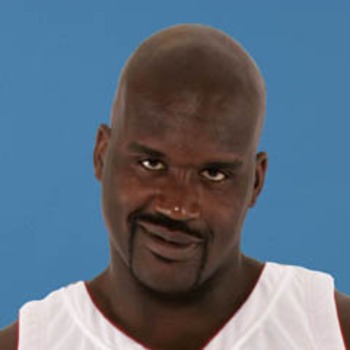 This picture was taken when Shaq was still in, or close to, his prime. You can see that old Shaq swag.
Now, this is what his career has become.
Mark Madsen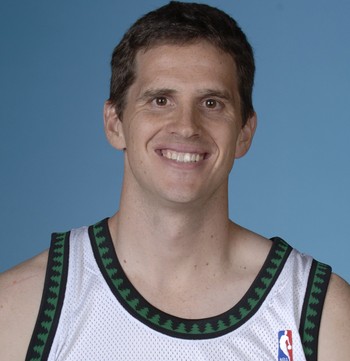 Joakim Noah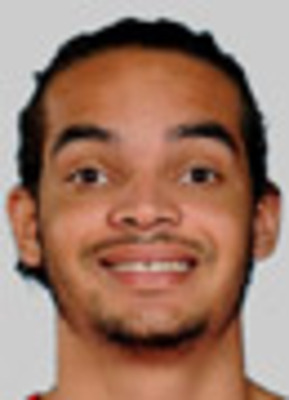 Noah gets ripped on for being an ugly dude by everyone it seems like.
I'll let you be the judge.
Chris Kaman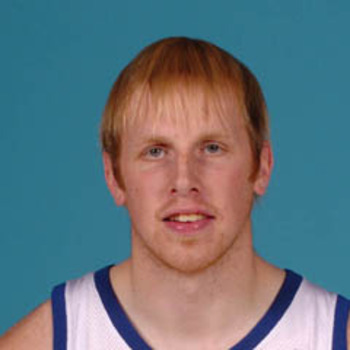 Kaman left the team photo shoot to go perform a set with his punk rock group.
Either that, or he's a zombie.
Kurt Rambis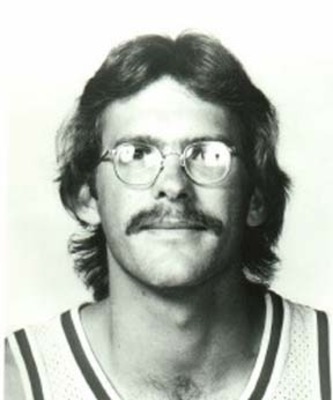 There are no words for this.
Popeye Jones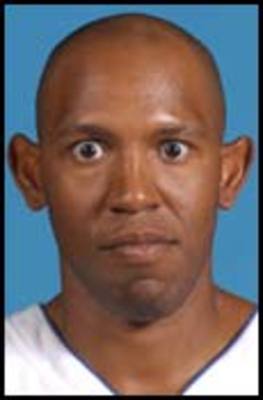 This isn't the only great player card photo Popeye Jones had in his career.
He averaged more funny photos per season than rebounds per season.
Gheorghe Muresan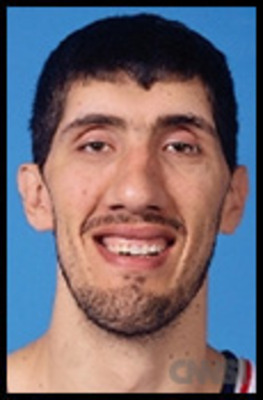 It's hard to imagine that this dude acted alongside both Billy Crystal and Eminem.
Danilo Gallinari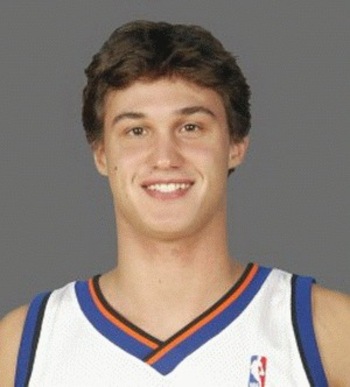 Contrary to popular belief, Danilo Gallinari actually made his NBA debut as a 13-year-old.
Mehmet Okur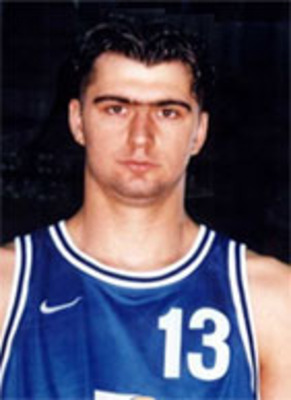 Though it's a picture from his playing days overseas, the unibrow is too much to ignore.
Andrei Kirilenko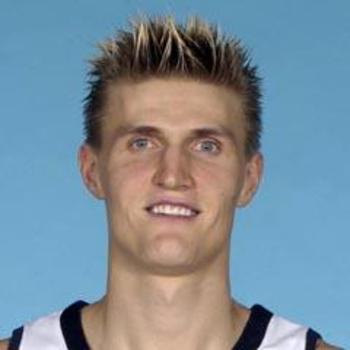 Greg Ostertag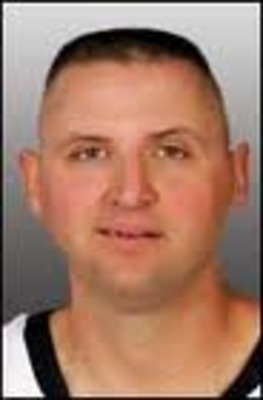 The two best things to see at a 90's Jazz game: Stockton-to-Malone and Greg Ostertag's flat top.
Marc Gasol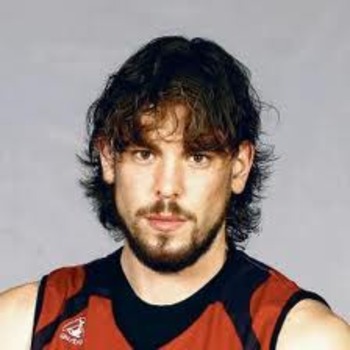 Marc is just mad he doesn't have his brother's rugged good looks.
Oh wait...
Andray Blatche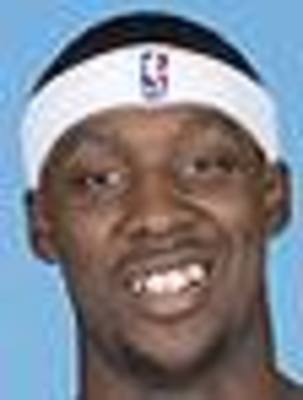 Blatche's swag broke the camera in this picture.
He's just Andray Blatche doing Andray Blatche things.
Jeff Foster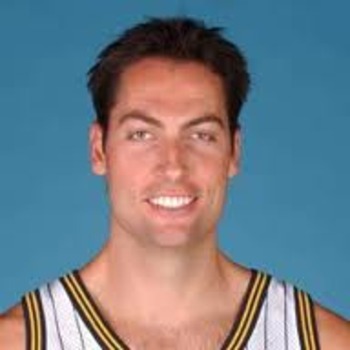 If you saw Jeff Foster walking down the street, you'd probably think he was an insurance broker or real estate agent just by looking at him. And if you ignore the fact that he's 6'11".
Sam Cassell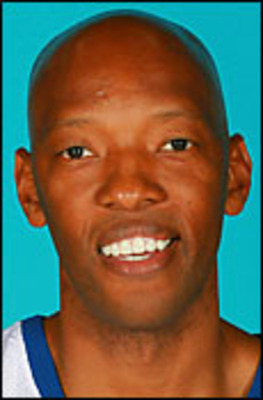 Seriously, what planet is this guy from?
"E.T. phone home."
Chris Bosh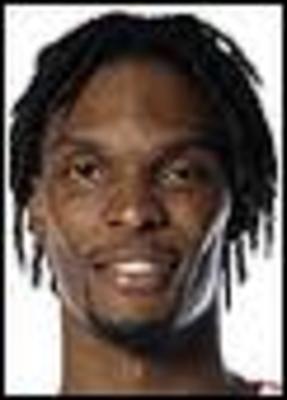 He's probably from the same planet as Sam Cassell.
Bosh's career can be summed up in this video.
Keep Reading