WWE WrestleMania 27 Review: 10 Things I Hated about WrestleMania 27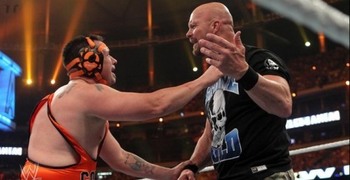 "Taker and Triple H are throwing the kitchen sink at the Georgia Dome in a desperate attempt to save WrestelMania 27, and so far it's working."
-Big Nasty, WrestleMania 27 Live Blog

WrestleMania 27 has received mixed reviews for the most part, with the general consensus leaning towards negative. Had it not been for the classic encounter between Triple H and the Undertaker, a match that sparked a temporary uptick for the major event, WrestleMania 27 could have easily been discussed in the same breath as some of the worst WrestleManias in history.
While there were positives on the show that stood out aside from Undertaker-Triple H, like the Miz and John Cena's excellent video packages, the bad in WrestleMania 27 from Atlanta, Georgia stood out much more than the good.
Follow Big Nasty on twitter @ThisIsNasty.
1. Cole-Lawler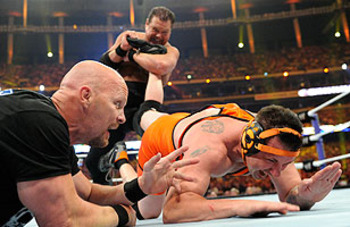 Michael Cole has done a spectacular job playing up his heel character, as he is so easily unlikeable. With Cole capitalizing on a transcendent heel persona, history and logic dictates that all those heelish actions would be paid off with a comprehensive beat down at the hands of Jerry Lawler a la Vince McMahon at WrestleMania 22.
But instead of booking a basic, realistic match where the legendary Jerry Lawler makes mince meat of the obnoxious Michael Cole, WWE creative deemed it appropriate for Cole to get a significant amount of offense in.
Cole's attempt at comedic non-athleticism, combined with the fact that he is a terrible athlete in real life, led to a sloppy flurry of offense that incited "BORING" chants from the Atlanta crowd—chants directed at what was arguably the most anticipated match on the card heading into WrestleMania 27.
Adding to the disappointment, Booker T's commentary was atrocious, as at one point, the former world champion went as far as to express shock at the fact that Cole was playing a chicken-s--t heel ("I thought this was going to be a one on one match!")
To make matters worse, the ending sequence of the match was terribly overbooked. First, Lawler announced the winner, then Booker T gets a stunner, then the decision is reversed, then Josh Matthews gets a stunner. The post-match shenanigans in the Cole-Lawler match was more unnecessary than Cole being booked to perform even one wrestling hold. In hindsight, with Cole subsequently blowing off the match and getting his heat back so quickly the very next night, Cole-Lawler was somewhat unnecessary for all intents and purposes.
2. Backstage Segments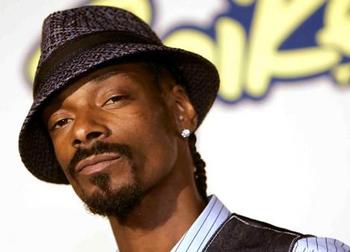 WrestleMania is defined by legendary showdowns and great matches, none of which occurred during a time-filling backstage segments.
WrestleMania 27 was filled with just that, with WWE now on a mission to establish itself as Saturday Night Live for people who like occasional wrestling.
Although I am not as incensed with the Rock's promos and antics throughout the show as some, I felt that the litany of backstage segments featuring his likeness was a overkill, especially when considering the fact that Daniel Bryan and Sheamus were bumped.
Low-lighting the eye-rolling dross of irrelevant cutaway segments was the insufferable Snoop Dogg/American Idol-inspired sketch designed to line soon-to-be released talent with WrestleMania paychecks while they ride out their 90-day no-compete clauses.
3. Corre Vs. Big Show, Kofi Kingston, Kane, and Santino Marella
The fact that this feud even received any sort of build was cause for claims of a Wrestlemania refund. This match screamed dark match, featuring a who's who of the de-emphasized.
The only redeeming quality of this forgettable match was that it gave fans in the Georgia Dome time to load up on popcorn before Punk-Orton. The two minute match, however, may have been a false alarm for food breaks due to its instantaneous conclusion.
4. World Heavyweight Championship Match Opens the Show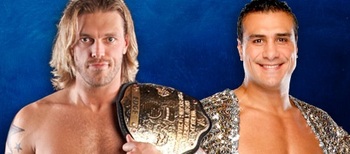 I cannot remember the last time a heavyweight title match opened a WrestleMania. Jerking the curtain with a major title match is to the major title what the dark match is to the WWE Superstars involved.
With so many undercard matches scheduled, it is quite baffling as to why WWE decided to start Wrestlemania 27 with such a high-profile title match between Alberto Del Rio and Edge. Edge and Del Rio were not deterred by the fact that they were first on as they worked a strong match.
The strong match made it even more discouraging that a star-making World Title match was blown off before the Georgia Dome even begun to become stimulated for pro wrestling libido.
5. "Entertainment"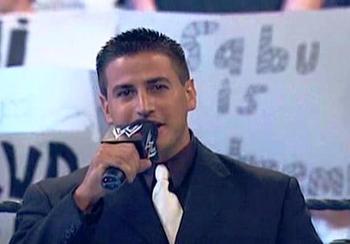 Never one to pass on an opportunity for propaganda, WWE's most recent brainwashing mantra is that they are an entertainment company as opposed to a pro wrestling company.
This has been part of the long-term dream of Vince McMahon for decades, however never has WWE placed more emphasis on their company being entertainment than now.
Justin Roberts' head-shaking announcement that WWE had set a Georgia Dome record for any entertainment event, inspired confused pundits to waste their time by gathering statistics pertaining to Backstreet Boys concerts in hopes of proving WWE wrong.
But when I heard Roberts announce that WWE had set a record for entertainment events in the Georgia Dome, he strictly meant "wrestling" events. This was part of WWE's ongoing attempt to replace the word "wrestling" with "entertainment" in hopes of further distancing themselves from being perceived as a sport—the likes of which would be more prone to congressional scrutiny for substance abuse and negligence.
6. Censorship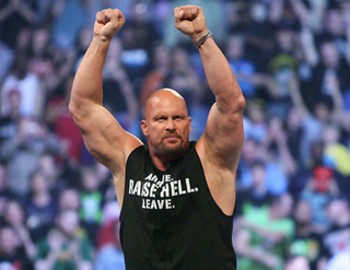 Despite WWE pushing the envelope with their content leading up to WrestleMania, WWE was right back in PG panic mode, censoring a handful of expletives ranging from mild to aggressive.
WWE's censorship mostly of curse words—on pay-per-view no less—was very distracting and took away from the card.
The censorship of curse words uttered during the course of a match, as opposed to on a microphone, made the habitual muting even more laughable.
7. Sheamus-Bryan Pulled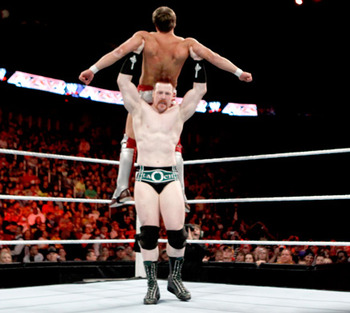 One of my calling cards is to add perspective to the the general, melodramatic complaints of Internet mavens being buried by the big evil WWE.
However, even I cannot condone, nor spin, the last-minute axing of the United States Championship match between Daniel Bryan and Sheamus especially given the aforementioned buffering that was inexplicably pumped into the four-hour card.
Daniel Bryan and Sheamus had potential to steal the show, with arguably the best wrestler in the world in Daniel Bryan set to make his WrestleMania debut against a former two-time WWE Champion. Instead, fans in attendance were subject to a dark match turned battle royal won by a man who has been used sparingly due to outside commitments and talent deficiencies.
8. Cena-Miz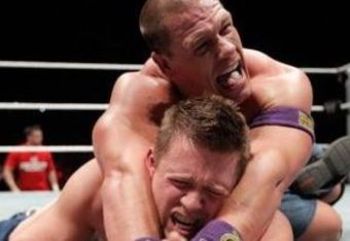 Not only did this WrestleMania 27 main event not live up to the hype, it didn't even live up to the incredible video packages that preceded it.
John Cena and the Miz engaged in a clunky, off-putting match that had no head or tail. Cena wasn't himself and may have concussed early in the match. Miz is not yet at the level where he can carry a match so the WrestleMania main event was heavily compromised once Cena apparently paid a visit to dream street.
9. Punk-Orton Don't Steal the Show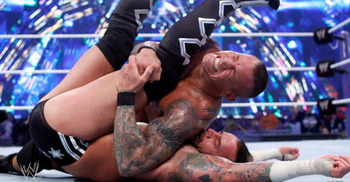 The Punk-Orton feud has received a lengthy build and was one of the more emphasized matches on the WrestleMania 27 card. However this card was not chock-filled with near falls or back-and-forth fanfare. Instead, it was filled with posturing, was hurt by the high ratio of submission holds and dead time and punctuated with only flashes of brilliance (like the finish).
I had high hopes for Punk-Orton given the talent of both performers in such a noteworthy field. However, like WrestleMania 27, this match fell below grand expectations.
10. The Rock Closes the Show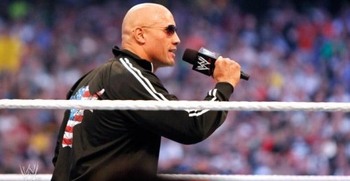 This was something that I had expressed concern over leading up to WrestleMania, as featuring a guy who makes sporadic appearances with WWE in the final frame of its biggest event is quite harmful for its regular performers, not to mention its champion.
Despite the two faces of WWE competing in a show-closing showdown, the Rock made short work of both new age stalwarts as WWE once again seemed to take a backseat to a guest on its most prominent stage.
Follow Big Nasty on twitter @ThisIsNasty.
Keep Reading