UFC 129 Fight Card: Power Ranking Jose Aldo's 10 Best Knockout Victories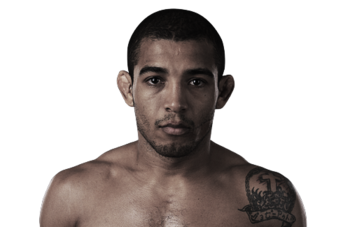 At UFC 129: St-Pierre vs. Shields, UFC Featherweight Champion Jose Aldo will attempt to defend his title for the first time in the world's largest mixed martial arts organization. Aldo will also be looking to extend his MMA record to 19-1 with a win over Mark Hominick.
With 12 of his 18 wins ending in knockouts, Aldo has shown an ability to finish fights, unlike many other featherweight fighters. Even more impressive is the way in which Aldo has earned those knockout victories with spectacular and unpredictable striking.
Based on the impressiveness of the finish and his opponents' skill level, here are the 10 best knockouts of Aldo's career.
10. Vs. Alexandre Nogueira
Making his debut with the WEC against Alexandre Nogueira, Jose Aldo made an excellent first impression by displaying technical striking and dictating where the fight took place.
After Aldo defended a takedown attempt rather easily, Nogueira attempted to bait his opponent into his guard. The plan backfired as Aldo blasted Nogueira with two right hands before jumping into the half guard and eventually ending the fight with elbows.
9. Vs. Chris Mickle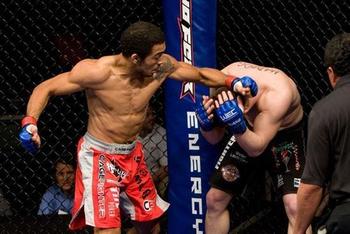 After winning his first three fights in the WEC, Jose Aldo met Chris Mickle in March 2009. Finishing the fight in under two minutes, Aldo showed that he was ready to mix it up with the best featherweights in the world.
After hurting Mickle with a beautifully-timed flying knee, Aldo grazed his opponent with a right head kick. Mickle covered up after a right uppercut landed and the referee was forced to stop the fight.
8. Vs. Micky Young
In his seventh professional fight, Jose Aldo remained undefeated with ease. Aldo took advantage of a Micky Young slip on an attempted leg kick and finished the fight soon after.
With Young on his back, Aldo landed a similar punch to the one that he initially rocked Alexandre Nogueira with, but this time that was all it took to stop the fight.
7. Vs. Mike Brown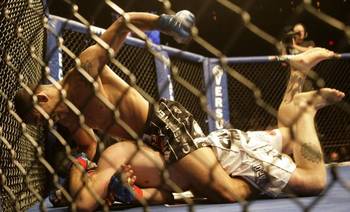 More impressive than his actual finish of Mike Brown in this fight that earned Jose Aldo the WEC Featherweight Championship, was the way that Aldo was able to completely shut down Brown's attempts to take this fight to the ground.
When the fight finally did go to the canvas, it was on Aldo's terms. Aldo quickly took Brown's back and began hammering away until Brown ceased to defend himself.
6. Vs. Jonathan Brookins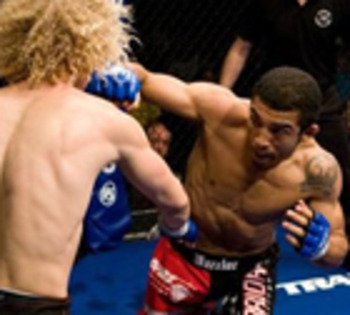 In his second fight with the WEC, Jose Aldo took on eventual winner of The Ultimate Fighter, Jonathan Brookins. Aldo continued to show that he more than belonged in the WEC's featherweight division with his second straight knockout win.
After feinting a left hand, Aldo landed a well-placed right hand that put Brookins in a world of hurt. Shortly after, Aldo was able to finish a badly rocked Brookins with hammerfists.
5. Vs. Manny Gamburyan
After defeating Urijah Faber in his first and only decision in the WEC, Jose Aldo met Manny Gamburyan in his second attempted title defense.
A right uppercut began the problems for Gamburyan and Aldo recognized it by quickly taking his opponent's back. From there, Aldo landed a number of right hands under the armpit of Gamburyan to put a stop to the bout.
4. Vs. Mario Bigola
For the fourth best knockout of Jose Aldo's career, we go all the way back to his first ever fight in August 2004. Not surprisingly, Aldo started his career in equally spectacular fashion to how he has continued it.
Just 18 seconds in this fight against Mario Bigola, Aldo landed a right head kick that dropped his opponent. Aldo attempted to add a soccer kick for good measure, but fortunately for Bigola it did not land.
3. Vs. Aritano Barbosa
Less than one year after his win over Mario Bigola, Jose Aldo fought Aritano Barbosa in an almost equally fast knockout. This time, though, Aldo made sure to connect with the soccer kicks.
The sequence began with a well-timed knee, which was followed by the opposite knee. Aldo began swinging punches, but was forced to stand when Barbosa grabbed his leg. This is when Aldo connected on the multiple soccer kicks that made this one of his most brutal finishes.
2. Vs. Rolando Perez
After his win over Jonathan Brookins, Jose Aldo met Rolando Perez at WEC 38 in January 2009. Once again, Aldo showed the ability to take advantage of the slightest opening in his opponent's defense.
As Perez leaned in to throw a punch to the body, Aldo caught him with a downright scary knee. Perez fell backwards and was quickly disposed of a few punches later.
1. Vs. Cub Swanson
Knee me once, shame on you; knee me twice, shame on me.
At WEC 41, Jose Aldo hit Cub Swanson with not just your everyday flying knee, but a technically perfect double flying knee. A few punches to the downed Swanson and the fight was stopped.
In just eight seconds, the fight had begun and ended and Aldo had executed the best knockout of his already outstanding career.
UFC 129 Results, News and More
Sean Smith is a featured columnist for Bleacher Report MMA. For the latest insight and updates on everything MMA, you can follow Sean on Twitter @BR_Sean_Smith.
Keep Reading