April Fools' Day: Pro Wrestling Blunders We Wish Were Jokes
Happy April Fools' Day!
In advance of WrestleMania 27, today I'm sharing professional wrestling's biggest, most recent screw-ups that I wish were jokes but are unfortunately not.
They're not really "screw-ups" but rather bad booking decisions or ideas made by a creative team for WWE or TNA.
These events that follow never should have happened. They are viewed as a cheap joke in my opinion!
Let's get started. Here are the moments that made me say, "What the eff?! That's a joke, right?"
Hornswoggle in the Royal Rumble?
Oh, boy.
What a great starting point. Hornswoggle in the 2011 Royal Rumble? Yeah, it happened.
I personally didn't buy the pay-per-view and I'm glad I didn't. Hornswoggle ruined it! Who expected him to be in it?
"Five! Four! Three! Two! One! What the f***?!" That must've been the crowd reaction for any fans age eight and up. Hornswoggle?!
He even hit an Attitude Adjustment on Tyson Kidd! Then a Stone Cold Stunner on Heath Slater?! Five-Knuckle Shuffle too?! Wait, there's also a Tadpole Splash. Thank god Sheamus kicked Hornswoggle in the face and out of the ring.
Hornswoggle would be eating his Lucky Charms out of a tube after that kick.
Hornswoggle was like a short Eugene. Remember him? He stole moves, acted stupid and was soon released. Hopefully Hornswoggle follows his footsteps.
John Cena Eliminates Everyone in Nexus
Let's be serious. No man can fight off five or six guys. Well, good thing Cena is more than a man, but less than a god in creative's eyes.
Cena eliminated five people in a time span of 10 seconds...you're joking, right? Nope. Watch the video.
Didn't WWE work really, really hard trying to make Nexus look credible again after Barrett left? Only to have SuperCena eliminate every single member in the Royal Rumble.
You can't win 'em all, Nexus. Well, Nexus never won anything really...
Jeff Hardy at Victory Road
I know the video is 10 minutes long but don't worry, the match is only 90 seconds. Just wait about 40 seconds for Jeff to actually hit the ramp during his entrance.
What was up with Jeff that night? Party with Charlie Sheen too long?
Most of the match is Jeff trying to throw his shirt into the crowd.
Don't worry—his next court date is April 20th. It's only appropriate that Jeff has his court date on 4/20. The date of National Weed Day.
Miz Reveals New WWE Championship
Miz rewrote Miz-tory on Raw. He revealed a new WWE championship belt!
No, he just turned the "W" upside down and made it an "M."
"Really? Really, Miz? That's the new belt?" Same thing, different day.
This wasn't so bad. The "revealing of a new title" was a joke though. It's the same thing! Hopefully Miz gets to keep it longer...
Michael Cole vs. Jerry Lawler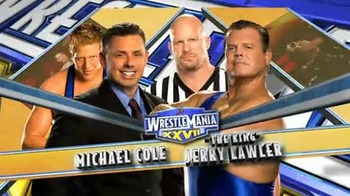 Okay, I still believe that WWE is playing a big joke by calling this a match.
"Haha very funny, WWE. Very funny."
Very stupid! You just booked two announcers (announcers!) to a match at the grandest stage in Wrestling! What the hell?! Who's next? Snooki?
Snooki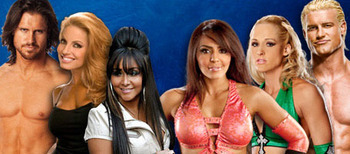 Oh god...
Is the world ending? What the hell is this?!
This isn't a three-on-three match. It's a handicap match! John Morrison, Trish Stratus, that dude Snooki and whatever that thing on her head is. Seriously, what is that?
Why Snooki is going to WrestleMania I don't know. This is definitely the longest 15 minutes I've ever waited. When will her time of "fame" be up?
She isn't even a "real" celebrity. She is just a person who gets drunk and humiliates themselves on TV...constantly. Morrison and Stratus might as well team up with Betty White.
I've got an idea! To make this interesting, add the guy who punched Snooki in the face on Jersey Shore.
More Jersey Shore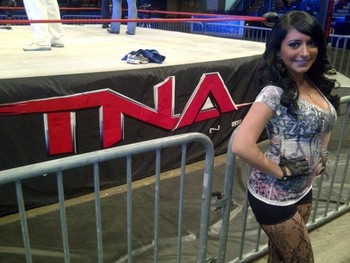 Another reality TV star? Another Jersey Shore person?
Well at least Angelina's 15 minutes expired a while ago. Rumor has it, she is engaged to some rich guy.
Angelina won a six-knockout tag team match on iMPACT. Think it's a joke? So did I, so did I...
Dolph Ziggler's Title Reign
This is a big one.
Dolph Ziggler was awarded the World Heavyweight Championship on SmackDown. Problem is he lost it the same night.
The biggest problem is WWE recorded it in their history books. Dolph Ziggler is the shortest-reigning world heavyweight champion. Joke.
Dolph's 15 minutes really came quick there.
He was champ for less than a day. I was waiting for WWE to come out and say, "We fooled all of you! That didn't just happen! Early April Fool's!" No, this was real.
The End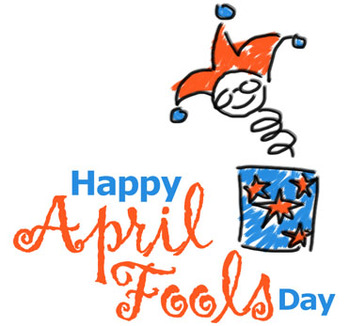 The End!
No jokes here. It was a pretty short list, and I'm sure you Bleachers know some events that you thought were a joke. Please let me know!
Anything you'd like to say or share, comment below!
Happy April Fools' Day! Hope you enjoyed it.
Keep Reading