WWE: My Highlights of the Week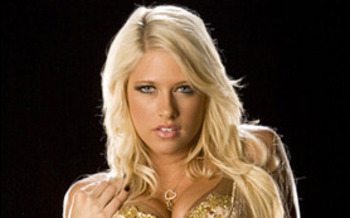 Welcome to my new article, which will hopefully become a weekly thing.
As the title, says I will be telling you my highlights of the week. Just remember, they are my personal favourite moments.
I'll be telling you my favourite moments from Raw, Smackdown and Superstars. With Superstars being canceled, it will just be for a few more weeks, then it will be the other two shows.
Hopefully you will all like it, and I would love for you to tell me your highlights as well.
Let's begin, shall we?
Raw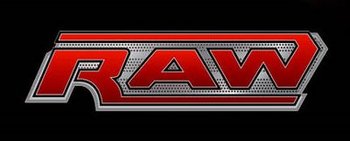 To be honest, this week's Raw was very disappointing and did not feature anywhere near enough wrestling. But surprisingly, my two highlights from Raw were nothing to do with the actual wrestling side.
My main highlight from Raw was the return of Grand Master Sexay, of Too Cool fame. He may be getting on in years, but that did not stop him from showing his moves as he came down to the ring.
The rest of his appearance left a little to be desired, but it was his entrance that did it for me.
When the Smackdown games first came out, I would always make my own wrestler. No matter how I made them, I would put them in either The Hardy Boyz or Too Cool, as they were my favourite teams.
Seeing Sexay dance his way to the ring and show off his flashy moves would always be one of my favourite times watching wrestling, and I only wish there was someone similar in the business right now.
Unfortunately, we have Mark Henry and Great Khali doing the dancing instead.
So seeing Sexay was definitely my favourite moment.
http://www.youtube.com/watch?v=-i4ACo70Hm4
My second highlight was seeing Miz come out as The Rock. It's been a while since I saw someone dress up as another wrestler and actually do it right.
Miz has been impressing me lately, whereas when he first won the title I could not stand him. So him doing a Rock impersonation and me not hating it must mean he did it right.
Especially considering Rock is my all-time favourite.
An honourable mention goes to Sheamus for putting on a good match with Daniel Bryan and winning the US Championship. It was nice to see him win again.
Smackdown
Highlight of the night for me was seeing The Corre destroy Big Show and Kane.
Having been a fan of Nexus when I first saw them, I was more drawn to their charismatic leader Wade Barrett and the high-flying Justin Gabriel.
Also being a fan of Ezekiel Jackson, I was delighted when they formed Corre on Smackdown and vowed to be at the top.
Their first target was Big Show, and has been so since.
Following the disqualification of Slater and Gabriel in their tag team title match, Barrett and Jackson both came to the ring and immediately set their sights on the Big Show.
Barrett even managed to hit Show with a Wasteland, which was a very impressive feat considering how much Show weighs.
All members then focused on Kane and set about demolishing him with the steel steps, and then putting Big Show through the announcers table, well sort of. Big Show even bled, something we are seeing regularly on WWE lately.
All four members proceeded to stand triumphant in the ring, and hopefully will be at WrestleMania.
http://www.youtube.com/watch?v=8tTszuWQUCg
My second highlight was seeing Chris Masters on Smackdown. I have made no secret about being a fan of Masters, so seeing him on Smackdown after his great showing on Superstars was a great moment.
Unfortunately it seems like they just wanted him there to solidify Swagger as a great wrestler who could beat someone talented with ease, yeah right. Also, it was to give more heat to Cole, now dubbing his move the AnCole Lock.
With Masters rumoured to be receiving a push, I hope this is the start of something bigger for him.
Honourable mention goes to Cody Rhodes for the adapted theme he used. It definitely fits his current persona.
Dishonourable mention to Teddy Long for mispronouncing Christian's name. Come on, Teddy, it's not that hard to say.
Superstars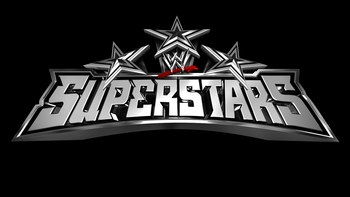 Lastly, here is my highlight of the night for Superstars. I'll only have one for this, as not enough goes on to warrant anything else.
Tyler Reks won his first match in four weeks against JTG after hitting him with The Burning Hammer.
http://www.youtube.com/watch?v=LtJImK75JQI
Out of only three matches, this was my favourite one and had more wrestling ability on show than the other two.
Reks, being one of my favourites, had been on a losing streak lately and I was glad to see him gain the victory over JTG. Hopefully, this will continue until the end of Superstars.
I am hoping he survives the post-WrestleMania culling that will take place, and gain a spot on the main roster.
Thanks for reading, hope you all enjoyed it enough for me to do it weekly.
Keep Reading