Rocky Balboa and the Top 25 Philadelphia Sports Icons of All Time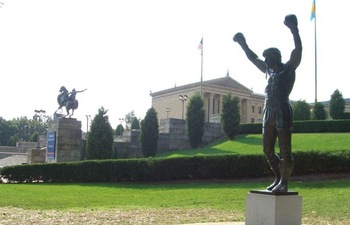 When you think "Philadelphia sports icon," who do you think of?
Yeah, sure, Philadelphia has had its share of major professional stars, from Wilt Chamberlain to Bobby Clarke to Chuck Bednarik to Mike Schmidt.
But which athlete most personifies the City of Brotherly Love as we understand it today?
Could it be Rocky Balboa? After all, what sports hero from Philadelphia's history most represents the best of Philadelphia, the underdog, the come-from-behind, blue-collar, people's champion?
We explore this question with our look at the top 25 Philadelphia sports icons of all-time.
25. Allen Iverson, 76ers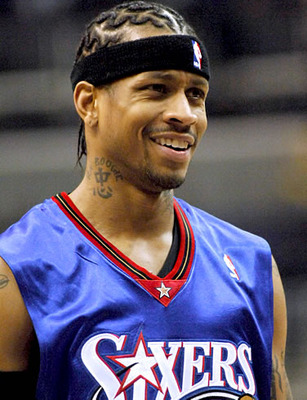 Allen Iverson did not spend very much time talkin' 'bout practice while he was in Philadelphia, but he was the cornerstone of one of the only successful 76ers squads since the championship team of 1983.
Iverson was the personification of the limits of raw talent. He never let an injury stop him from playing, but he also never let a cold streak stop him from shooting. In the 2001 NBA Finals against the LA Lakers, he discovered just how far a player can get on talent alone: almost to a world title.
24. Donovan McNabb, Eagles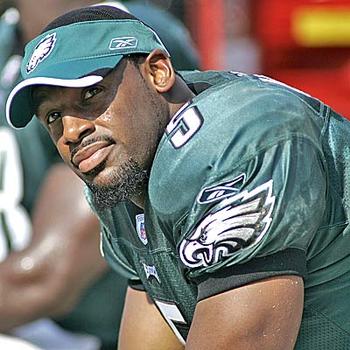 The caption for this picture could be: "Philadelphia star athletes: Your best is never good enough."
At the end of the day, for all the glory that McNabb enjoyed in Philly, Eagles fans were forced to ponder whether or not head coach Andy Reid simply put together a quarterback-friendly system.
23. Robin Roberts, Phillies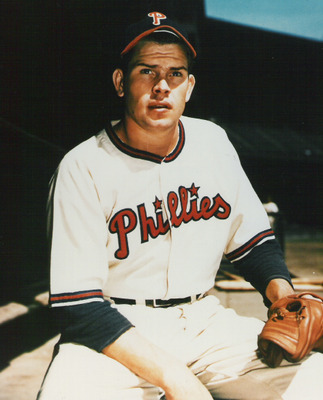 Grover Cleveland Alexander and Steve Carlton were better pitchers, and so too is Roy Halladay, frankly.
But it was Robin Roberts who became the face of the franchise in the 1950s, spending 14 seasons in Philly, winning 20 games six times, and representing the Phillies in the All-Star game seven-straight years from 1950–1956.
Roberts was the ace of the "Whiz Kids" of 1950, and he is today enshrined in the Hall of Fame.
22. Joe Frazier, Boxer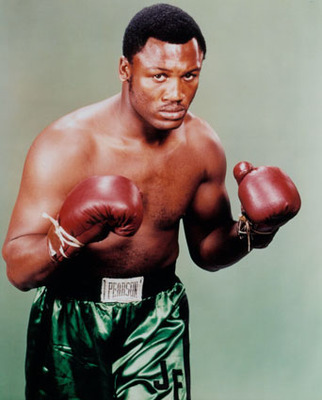 Frazier is a native of South Carolina who grew up in Philadelphia.
After his career, which saw him win Olympic gold and the undisputed heavyweight championship of the world, Frazier dedicated himself to training young boxers in Philly, which he did at his Broad Street gym through 2008.
21. Bill Barber, Flyers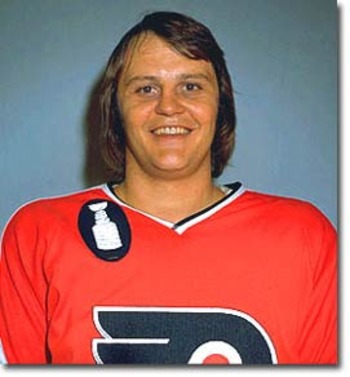 One-third of the infamous Bobby Clarke-Bill Barber-Reggie Leach line, Barber was a Flyers mainstay for 12 seasons, including the Stanley Cup winners of 1974 and 1975, and he was inducted into the Hall of Fame in 1990.
20. Jimmie Foxx, Philadelphia Athletics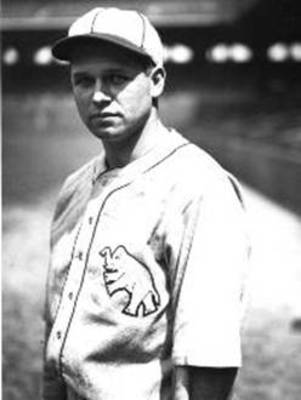 One of the two greatest first basemen in baseball history, and indeed one of the greatest players of all-time, Jimmie Foxx became a superstar with the Philadelphia Athletics before being shipped off to the Boston Red Sox by the constantly cash-poor A's.
From 1932–1933, Foxx hit a combined 106 home runs with 332 RBI and 276 runs scored. He won back-to-back American League MVPs in those seasons.
19. Reggie White, Eagles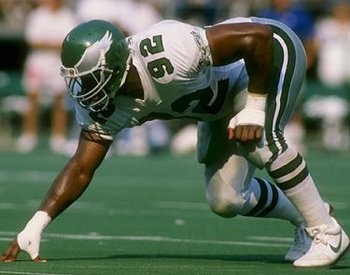 After Reggie White defected to the Green Bay Packers and won a Super Bowl (And how dare he?!), many Eagles fans wanted to forget that he ever played in Philly.
And some Philly fans have actually accomplished that feat.
Nevertheless, of all the great Eagles defenders over the years, White was definitely the scariest.
And in an era in which outside linebackers were dominating the league, it was White, a defensive end, who recorded 18 or more sacks in three straight seasons, including a WTF-inducing 21 sacks in 12 games in 1987.
18. Paul Arizin, Philadelphia Warriors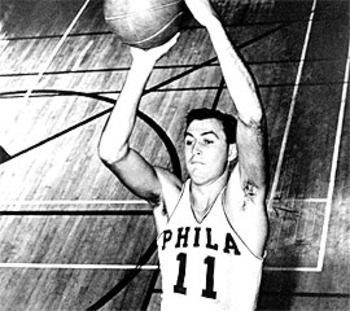 Paul Arizin was a Villanova graduate who led the NBA in scoring twice and finished his 12-year career with a 22.8 career scoring average. Arizin was inducted into the Basketball Hall of Fame and he was included on the NBA's 50th-anniversary list of its 50 greatest players
He also helped lead the Philadelphia Warriors to the 1956 NBA title.
Say, by the way, here's a little-known tidbit that is easy to lose sight of: two former Philadelphia teams, the A's and the Warriors, now reside in Oakland.
17. Charles Barkley, 76ers
Charles Barkley is one of the all-time NBA greats, an Olympic gold-medal winner and a Basketball Hall of Famer.
Barkley, like so many other Philadelphia sports icons, departed Philadelphia right during his prime. While one might be tempted to think that it was because he was too good for Philadelphia, perhaps it was Philadelphia that was too good for him.
16. Billy Cunningham, 76ers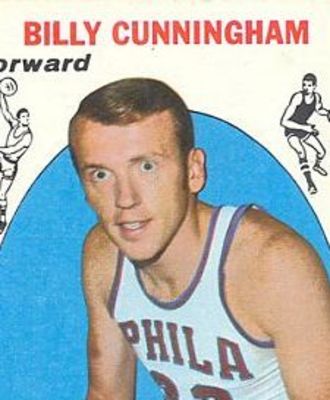 For 20 years, from his debut as a player in 1965 to his final year as head coach in 1985, Billy Cunningham was on the floor for the Philadelphia 76ers.
He was present for two of the team's three championships, and he remains to this day the winningest coach in team history.
15. Harry Kalas, Phillies Announcer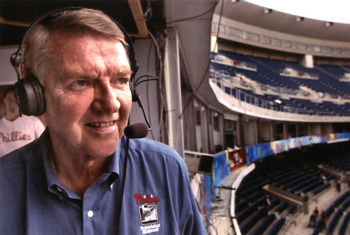 "Harry the K" was the Phillies' radio man long enough to have called the first game at Veterans Stadium, the last game at Veterans Stadium and the Phillies' World Series victory in 2008.
It is alleged that Kalas invented the practice of saying "that ball is outta here," which gives one an idea for how long Kalas was around the game of baseball.
He was also, crazily, the narrator for "NFL Films." Personally, I did not know that, but, in retrospect, I would have guessed if given the question.
14. Moses Malone, 76ers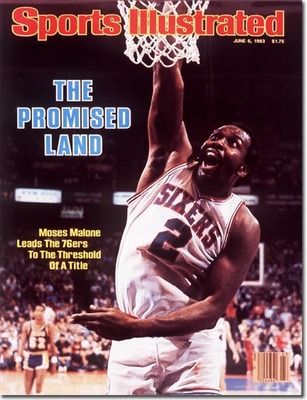 Moses Malone spent exactly four years of his prime in Philadelphia, but that was enough to deliver one of the city's precious few championships, with the 1982-1983 76ers.
And it was "fo'-fo'-fo'," Moses' declaration indicating that the Sixers would dispatch the rest of their playoff opponents by sweeping every game, that led to one of the great, iconic Philadelphia sports moments of all-time.
13. Fred Shero, Flyers Coach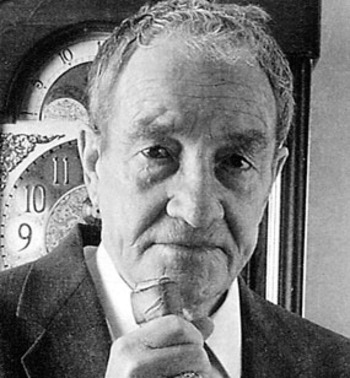 The head coach of the Broad Street Bullies, Fred Shero coached the Flyers through their glory days, and then bowed out to take over the New York Rangers for two years before calling it quits at the age of 55.
Before Game 6 of the 1974 Stanley Cup Finals, Shero wrote one of the great, iconic sports quotes of all-time on the Flyers' blackboard:
"Win today, and we walk together forever."
12. John Chaney, Temple Basketball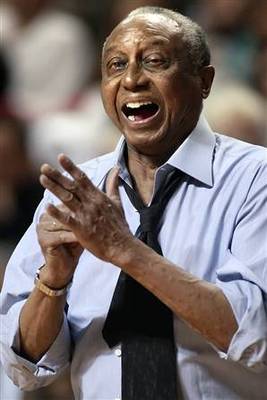 A presence in Philadelphia basketball for over four decades, John Chaney began his career as the coach at Simon Gratz before moving on to Division II Cheyney State University in Chester County. While at Cheyney, he won a national title and Coach of the Year award in 1978.
He then moved on to Temple, where he went to the NCAA tournament 17 times and won 741 games.
Chaney was inducted into the Basketball Hall of Fame in 2001.
11. Chuck Bednarik, Eagles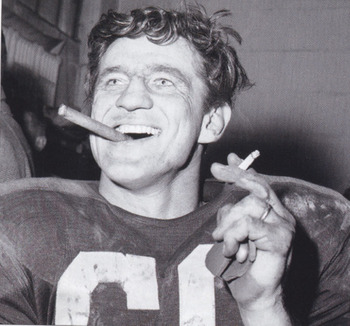 Sadly, we are getting to a point where only the oldest amongst us remember the NFL pre-Super Bowl Era, and the heroes of that era are reduced to a handful of guys whose records remain vital.
Bednarik was a Philly original, a native of Bethlehem, Pennsylvania, who played college ball at the University of Pennsylvania before becoming a linebacker/center on the Eagles from 1949–1962.
A Hall of Famer, Bednarik was a star on the last Eagles championship team in 1960, and he was the last NFL player to be a full-time two-way player.
10. Kate Smith, Singer (God Bless America)
On May 19, 1974, at the Philadelphia Spectrum, Kate Smith came onto the ice to sing God Bless America before Game 6 of the Stanley Cup Finals.
The Flyers won the Stanley Cup.
Today, the video of Kate Smith is played in tandem with a live singer before every Flyers home playoff game.
Having been to my first Flyers home playoff game last season, it was one of the most pumped-up pregame environments I've ever been a part of.
9. Sonny Hill, Mr. Basketball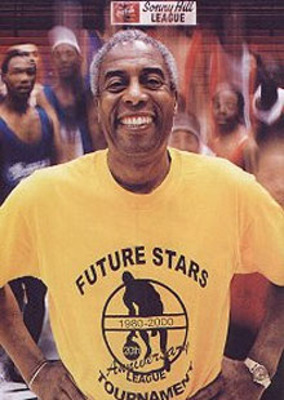 In an age in which professional sports tend to glorify conspicuous consumption, embarrassments of wealth, bad behavior and greedy self-ism, Sonny Hill represents an understated and underrepresented class of sports icons who give back more to their communities than their communities give to them.
Go do some reading.
8. Bernie Parent, Flyers and Blazers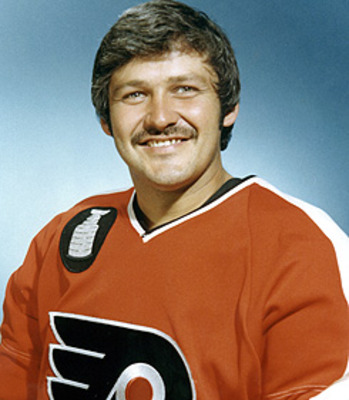 Bernie Parent debuted as a 20-year-old goalie with Boston during the 1965-1966 season. He was drafted by the Flyers in the 1967 expansion draft, and he was one of the first goalies in franchise history.
Parent was traded to Toronto during the 1970-1971 season in a three-way deal with Boston that brought Rick MacLeish, one of the cornerstones of the Broad Street Bullies and the player who scored the Stanley Cup-winning goal in Game 6 of the 1974 Stanley Cup Finals, to town.
Of course, Parent was back with the Flyers by then. After spending a season-and-a-half in Toronto, Parent was one of the first players to jump to the new World Hockey Association—with the Philadelphia Blazers—in 1972, before rejoining the Flyers in 1973.
Parent was inducted into the Hockey Hall of Fame in 1984, and he was ranked as the 63rd greatest player on The Hockey News' list of the 100 greatest hockey players.
7. Mike Schmidt, Phillies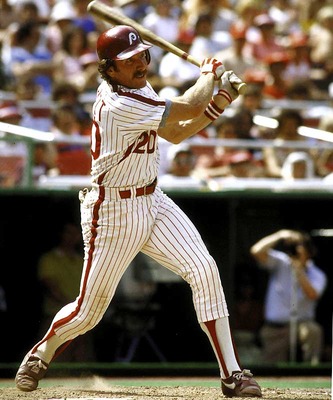 The greatest third baseman of all-time, Michael Jack Schmidt's indifference towards fans and celebrity did nothing to warm Philly fans to him.
And they didn't.
6. Richie Ashburn, Phillies Player and Announcer
Richie Ashburn was signed out of a Nebraska high school by the Phillies in 1945 and promptly went to war. He was back with the Phillies in 1948, he was part of the Whiz Kids in 1950 and played with the Phils until 1959.
Ashburn spent his last three seasons with the Cubs and Mets—which was kind of like being in a war—before retiring in 1963 and joining the Phillies' broadcast team, where he remained for the rest of his life.
Ashburn was inducted into the Hall of Fame in 1995, just two years before his death.
5. Julius Erving, 76ers
One of the greatest NBA players in history and, along with David Thompson, one of the game's first high-flyers, "Dr. J" took the 76ers to four NBA Finals before finally delivering a championship with Moses Malone in 1983.
4. Wilt Chamberlain, Warriors and 76ers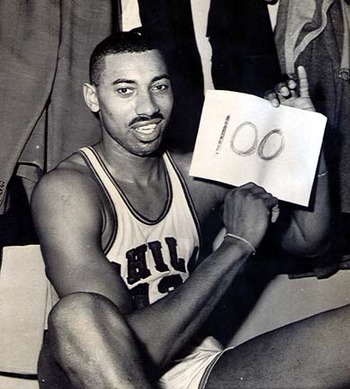 Wilt Chamberlain is the Babe Ruth of basketball, a larger-than-life Adonis who made the players around him seem small and the playing field seem incapable of containing his abilities.
(That was not the only thing that was incapable of containing him.)
Chamberlain was born in Philadelphia and attended Overbrook High School and came home to play basketball twice: once after his playing days in Kansas were over and the second time after tiring of the West Coast after moving with the Warriors to San Francisco.
Chamberlain was part of the 1967 championship 76ers team, and he is generally considered to be in the top-player-of-all-time conversation, along with Michael Jordan, Bill Russell, Magic Johnson and Larry Bird.
3. Connie Mack, Owner and Manager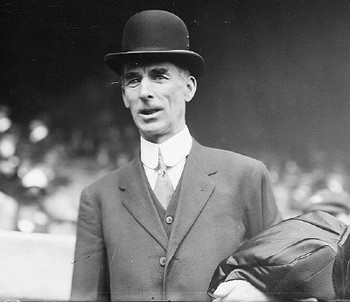 Connie Mack owned and managed the Philadelphia Athletics from 1901, at the age of 38, until 1950, at the age of 87.
Very few of us will do anything day in and day out for 50 years in our lifetimes, and yet Mack helmed the A's for half a century because it was all he had, and all he knew.
2. Rocky Balboa, Boxer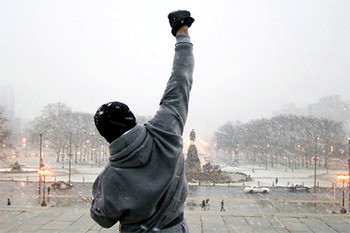 At the end of the day, Philly's real-life heroes rarely meet the expectations heaped upon them by their fans.
Perhaps it is because they demand a storybook ending, and they so rarely get one.
And so it is that at the end of the day, Rocky Balboa really comes to personify so much of what Philadelphia sees in itself: the hard work, the blue-collar determination, the ever-readiness.
Of course, it is also easy to forget...
...at the end of the movie, Rocky, too, came in second.
1. Bobby Clarke, Flyers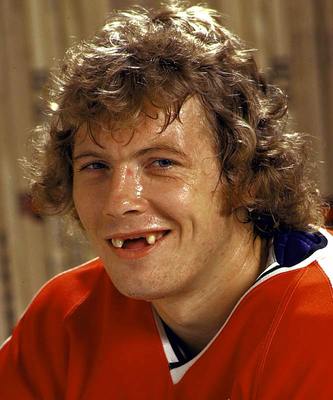 One of the greatest hockey players of all-time, Clarke led the Flyers to their two Stanley Cup Finals, scored 100 or more points three times, led the NHL in assists twice and he was one of the greatest defenders, checkers and faceoff men in NHL history.
And, as if we needed more, this photo really does say it all.
Keep Reading