2011 College Football Rankings: The Longest Suffering Fans in the Country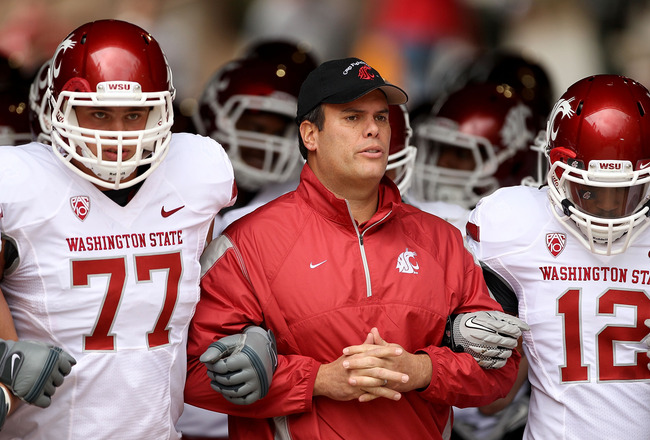 Ezra Shaw/Getty Images
One thing that can be said about college football fans is that they are loyal. They will continue to support their school despite being disappointed in new ways year after year.

This list is devoted to the fans who continually watch some of the worst programs in the season take the field. The ones who go to the games, even though they know they are about to watch their beloved schools lose by no less than 30 points.

These are the longest suffering BCS conference team fan bases in college football.

The teams are in no particular order, because suffering this severe can not be ranked against one another.
Non-BCS Honorable Mention: SMU Mustangs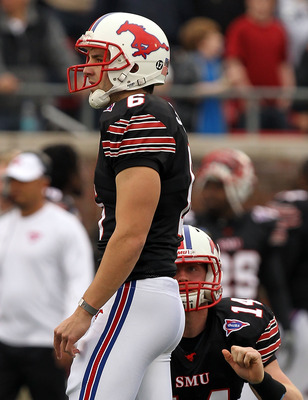 Ronald Martinez/Getty Images
SMU deserves some recognition on this list because they were once at the top of the world, but then crashed and burned.

In 1981 and 1982, they were national champions led by a running back duo known as the "Pony Express."

Then in 1987, their program was officially terminated for continuously receiving NCAA violations. This may have been well deserved, but their fan base has had to pay a serious price.

From 1987-2007, they spent time rebuilding and struggling, but now may have finally returned to glory. They have made two consecutive bowl games. This could be just what the Mustangs need to get them back on track.
Colorado Buffaloes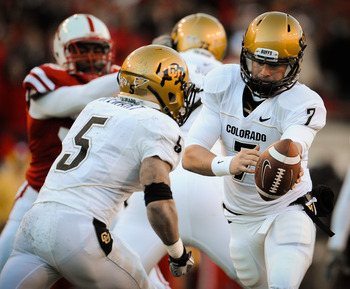 Eric Francis/Getty Images
Colorado has not had a winning season since 2005—the last season Gary Barnett was head coach. Since that time, they have finished near the bottom of the Big 12 every season.

Now they are moving into their first season in the Pac-12, and are expected to be a cellar dweller yet again.

This has to be hard for Colorado fans to watch because they enjoyed success at one time. They won a National Championship in 1990 and have won 26 conference titles.

Unfortunately, it does not seem like the Buffaloes will return to their winning ways any time soon. In 2011, they will be stuck in a very tough Pac-12 and will probably be a punching bag for the top teams in the conference.
Duke Blue Devils
Streeter Lecka/Getty Images
Duke basketball is one of the best and proudest athletic programs in all of college sports. Duke football is the exact opposite.

The Blue Devils have not enjoyed a winning season since 1994 and have not won a bowl game since 1961.

Things do not look good in the future for the Blue Devils. Last season they went 3-9 and finished last in the ACC. They have a non-conference game against Stanford early in the 2011 season—it will be hard to watch.
Indiana Hoosiers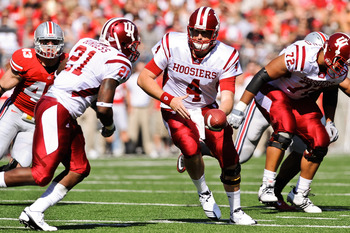 Jamie Sabau/Getty Images
The Indiana Hoosiers have one of the longest traditions of being near the bottom of the conference standings. They have only won two conference championships ever, and they were in 1945 and 1967.

They actually made a bowl game in 2007, but that was a very rare occurrence. Before that, their last bowl appearance was in 1993.

The statistic that truly represents Indiana Football is that they have not had a coach end his tenure at Indiana with a winning record since Bo McMillin, who coached from 1934-1947.
Temple Owls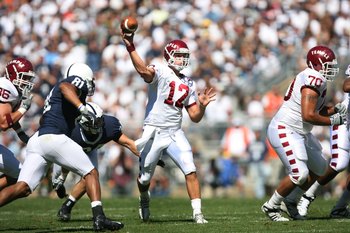 Hunter Martin/Getty Images
In recent years, Temple has been one of the most improved football programs in the nation. But prior to 2009 and 2010, when was the last time Temple was relevant? The answer is never.

Temple has never won a conference title, has never sniffed a national title and has only had one season in which they finished in the top 25 (1979).

The Owls might be enjoying winning now, but it is one of the very few times in Temple history. It is only the third time they have ever enjoyed back to back winning seasons.
Vanderbilt Commodores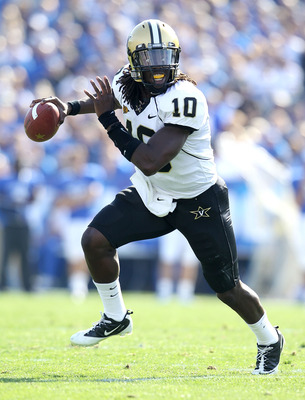 Andy Lyons/Getty Images
If you look at the overall conference championships Vanderbilt has won, it is a reasonable number. The only problem is that all 13 of the conference championships they have won have been prior to 1924.

Since that time, the Commodores have only managed to make four bowl games and have only won 8+ games in a season, seven times.

Last year, Vanderbilt finished with a pathetic 2-10 record for the second straight season.

It is unfortunate for the Commodores that they are stuck in the best conference in college football. They are completely out of their league.
Virginia Cavaliers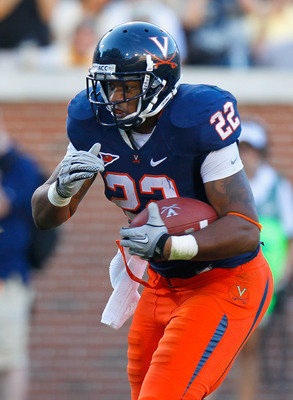 Kevin C. Cox/Getty Images
The only time the Virginia Cavaliers have claimed an outright conference title was in 1908. Since that time they have shared two, but have never been able to come anything close to a football power.

Unlike other teams on this list, the Cavaliers have not been absolutely dreadful for their entire history. However, they have never been able to break away from the label of being mediocre.

It has to be hard for a fan to watch a painfully average team every season. Every year they wait for a breakout season, and every year they are disappointed.
Washington State Cougars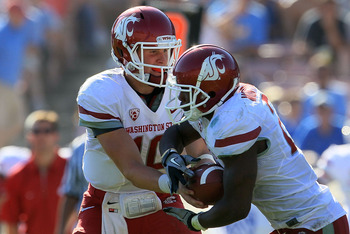 Jeff Gross/Getty Images
A program that won Pac-12 championships in 1997 and 2002 now finds themselves as possibly the worst D-1 team.

The Cougars have not suffered for quite as long as most other teams on this list, but they suffer more than any program in the country today. In the past two seasons the Cougars have managed to get a pitiful three wins with 22 losses.

The worst thing about this stretch is that Washington State has shown no hope of getting better. It might be a long time before the Cougars even think about smelling roses ever again.
Keep Reading

Washington State Football: Like this team?