WWE: Five Superstars I Would Like to See More Of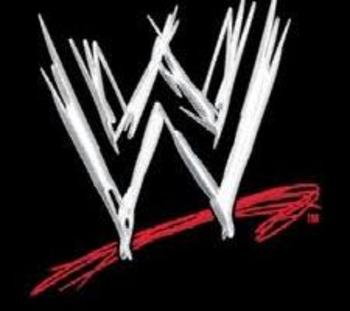 Having been a fan of the World Wrestling Entertainment almost my whole life, I have grown accustomed to great talent not being used properly.
I know different people see talent differently, so these are just my own personal opinions. I will note that they are five of my favourites as well.
This list will show you the five superstars, I believe should be used a lot more and be given their chances to shine.
Once you've read the choices I make; I would like to hear from all of you on who you believe should be given chances.
I may also do another few articles on the five of them.
They are in no particular order either, now on to my first.
Tyler Reks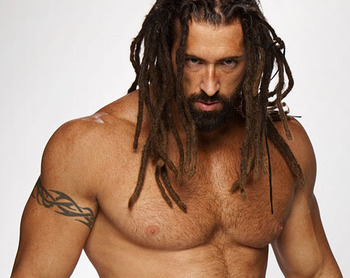 The Dreadlocked Demolition Man
Tyler Reks, also known as The Dreadlocked Demolition Man, and with good reason.
His debut on Smackdown came in October when challenging Kaval for his spot in the Bragging Rights team. This first match would lead to his first victory with his complete domination of Kaval. He was able to eliminate Santino but was then eliminated by Sheamus.
Big things were expected of him but nothing came to fruition and he was relegated to Superstars.
On Superstars, he showed his dominance by defeating everyone who came his way, until he met Chris Masters. Having lost to Masters two weeks in a row by succumbing to the Masterlock, he went on to attack him after Masters beat Curt Hawkins.
Tyler Reks has great in-ring skills and from what little he has shown, appears to have above-average mic skills.
One thing that may hinder him is that he's 32, and still not established on the main roster, so maybe seen by the higher-ups as too old to start a good run.
However, I do hope it does not hinder, because I feel he could become something big if given the opportunity.
His finisher, the Burning Hammer, looks like it would hurt and take down a lot of big men.
Chris Masters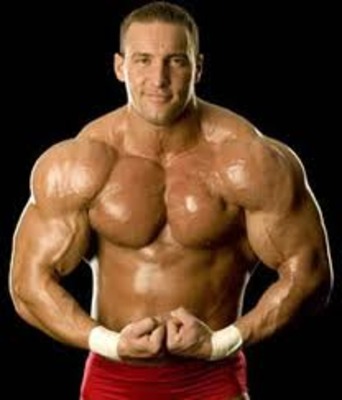 The Masterpiece
Chris Masters, debuted at the young age of 22 in 2005. His introduction was in an arm-wrestling match against John Cena, which Masters won. Cena is reputed to have said that Masters is the strongest guy he knows.
After this, he would challenge for the WWE Championship, and eventually the Intercontinental Championship. His pursuit of the IC would lead to four defeats to Santino Marella.
In late 2007, he would be suspended 30 days for failing a drugs test. Upon his return he dislocated his elbow, which would keep him out for four months.
In November, he was suspended for 60 days for failing a drug test for a second time. Six days later he was released from his contract.
He would then wrestle on the independent circuit for two years before returning to WWE in July 2009. He was in a small feud with MVP for a short time before going on to face MVP and Miz for the United States Championship.
In 2010, he would be reduced to the lower and mid-card, apparently to avoid negative publicity for his previous failed drugs tests.
Unfortunately he hasn't been used that much since, and has starred on Superstars, having a good run of victories, including three over Tyler Reks.
Just like Reks, I believe him to have great in-ring ability. Although he hasn't had much time on the mic, so I can't judge his mic skills, but he is over with the crowd.
Still being only 28, he is young enough to have a long time left in the business and receive a main event push.
If given the chance, he could be a top face.
Ezekiel Jackson
Big Zeke
To put it bluntly, Ezekiel Jackson is a beast of epic proportions and is one of a few men that could take out the entire roster believably.
Having debuted on Smackdown in July 2008 as the bodyguard of Brian Kendrick, he would be used sparingly until his in-ring debut in October. His in-ring debut was a squash match against Super Crazy.
Having had a failed run at the Tag-Team Championship, he would be drafted to ECW in April 2009.
He was sent to FCW for further training before making his debut in July, where he would defeat Jack Meridol.
He would then have a mini-feud with Vladimir Kozlov, where they would try to prove week after week who was the stronger. They would then form an alliance along with William Regal. He would have his ups and downs with them and Kozlov would eventually leave the group.
On the final episode of ECW, he would face Christian for the ECW Championship in an extreme rules match. He would go on to win the match and is credited by the WWE as being the last ECW champion.
In April 2010, he would suffer a tear in his right quadriceps, which would keep him out for six months. During this time, he would be drafted to Raw and make his return in a dark match against Zack Ryder in September of 2010.
He was part of the Raw Bragging Rights team and was one of the last competitors left. The only other thing of note he did on Raw was lost by double count out in a "King of the Ring" match.
In January, he would join The Corre on Smackdown. This has resulted in numerous confrontations with Big Show, where Jackson has repeatedly shown his power by lifting and slamming Big Show on more than one occasion. He even managed to Suplex him once.
With Jackson's power and physique, he should be the man in the feud with Big Show rather than the whole group. If he was given this chance, I could see him winning with ease and cementing himself again as a monster heel.
With his above-average in-ring ability, he could easily challenge for the top titles and win. His mic skills aren't anything special, but neither are a lot of main eventers.
He would definitely be a formidable champion.
Mason Ryan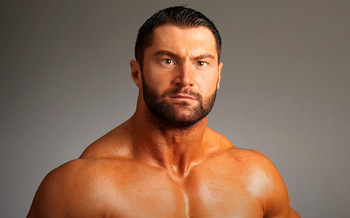 The Welsh Warrior
Hailing from Wales, I could be seen as a little bias towards him as he is a fellow countryman. I believe he is also the first Welshman to star in the WWE.
While in FCW, he held on to the Championship for almost seven months, having defeated Alex Riley in a triple threat match to attain it. It wasn't until after his Raw debut that he lost the title, which appears to have been the only reason he did so.
Having made his debut on Raw, he appeared on the apron in a match between CM Punk and John Cena. Cena, being distracted by this giant, was then kicked in the head. Mason would then kick Punk, allowing him to pick up the victory by disqualification. He would then slam Cena into the mat with a modified side slam.
Punk then handed him an armband and he would be confirmed as the newest member of Nexus.
Having only wrestled once, in a match against R-Truth, we haven't been able to see much of his ability.
From what I have seen, though, he does appear to have the talent and ability to make it to the top.
With his immense size and power, he could dominate without problem.
As a fellow Welshman, I would very much love to see him become champion one day.
Justin Gabriel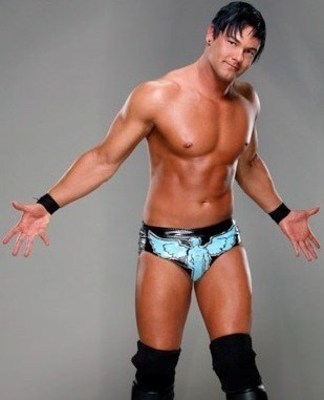 Being one of the tag-team champions, you could be forgiven for wondering why I have him here as he does have matches
While he does have matches, only one of which has been in singles competition. It is this that I would like to see him in more of.
With his high-flying abilities and speed, he is one of the more exciting members of the Smackdown roster. His 450 splash, in particular, being an amazing move, and one which he hits perfectly every time. Unless he's facing Orton, who botches the move out of the way.
Wrestling under the name Justin Angel in FCW, he would win the championship from current tag-partner Heath Slater in September 2009.
He would hold on to this title for almost six months until losing to Alex Riley in a triple threat that would include Wade Barrett.
He would also compete for a place on the main roster on NXT season one, where he would finish third.
He then made his debut in June 2010 along with the other rookies from NXT, where they turned heel and destroyed the ring area.
In October 2010, as a member of Nexus, he would become a tag-team champion for the first time, along with fellow Nexus member Heath Slater.
They would lose the title on December 6th to Santino and Kozlov.
Both Gabriel and Slater would then move to Smackdown with former Nexus leader Wade Barrett to form new group The Corre.
At Elimination Chamber, Slater and Gabriel would once again win the tag-team championships, but would lose them the next night at Raw to Cena and Miz. Invoking their rematch clause, they would then go on to victory with help from The Miz and become three-time tag champs.
There's no denying Gabriel has incredible in-ring abilities, while his mic skills need some work.
His only chance of singles gold may not come until Corre and himself go their separate ways, but if given the chance before then, he could definitely make a bigger mark than he already has.
A high-flying feud with Sin Cara would help him come across to more people as a singles competitor.
That's the end of this article and I hope you enjoyed it. As I said in the beginning, feel free to tell me about people you'd like to see used more in the comments.
Keep Reading