Wrestling Superstars Fans Think They Could Probably Beat Up!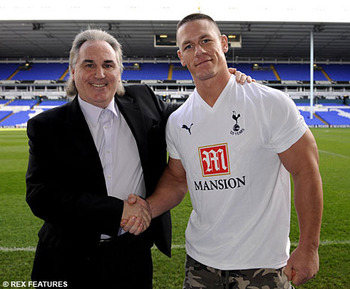 I am sure most, if not all of you, have sat in front of the TV watching the latest edition of RAW or SmackDown and at some point in the night said, "I can probably knock that guy out in a fight."
If you are one of those big believers, then here is a guide to 35 wrestlers in the business who you could try your luck on, and probably come out on the winning end.
I tried my best to avoid putting lightweight wrestlers, so that's why there won't be slides for guys like Rey Mysterio, Tajiri, etc.
Thanks for reading.
The Miz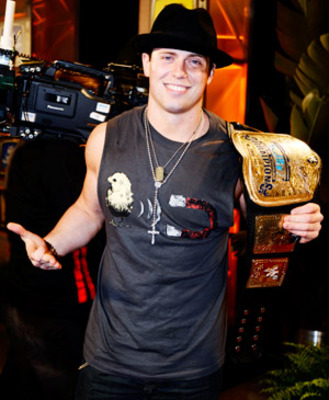 How this guy ever became WWE Champion is beyond me. It seems like only yesterday when he was teaming with John Morrison to capture tag-team gold.
Miz is pretty much your everyday kind of guy. The only reason why he is big in WWE at the moment is because he possesses pure charismatic talent. He does remind me of Christian during the 2005 era.
Miz was part of a couple MTV reality shows, and during the show he would usually get his ass handed to him on more than one occasion by random guys.
I doubt The Miz would be able to hold his own in a fight due to his size, but you could never tell with WWE stars these days.
All you have to do is look at what Yoshi Tatsu did to Sheamus to see that small people are not to be taken lightly.
Matt Hardy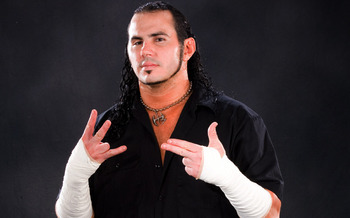 I think Matt Hardy is everybody's dream opponent to face in a one-on-one confrontation.
He is slow, lethargic and often sluggish whilst in the ring, so it would be hard for him to go two minutes with a random stranger.
However, Hardy is known for been a tough bruiser, so even if he is getting pummeled, I am sure he would be able to withstand the pain.
Bret Hart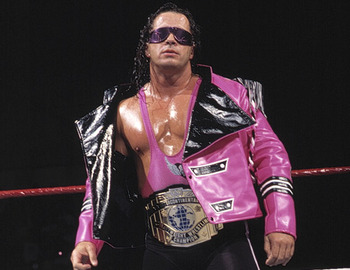 He may be one of the greatest in-ring wrestlers of all time due to his amazing arsenal of holds and moves, but outside the ring, Bret Hart is known to be someone who is all talk and no show.
I think this is the key reason why wrestlers from WWE or TNA don't join organizations such as UFC or MMA, because the physical aspect of it is too much for them.
They need to be big and light on their feet at all times if they are going to withstand any blows from people, and unfortunately I don't think Bret is one of those guys.
Shawn Michaels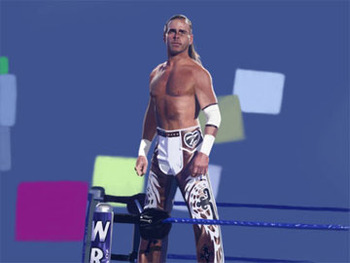 HBK is another great in-ring worker and fantastic product to come out of WWE, but his size and striking ability has left little to the imagination.
Hurricane Helms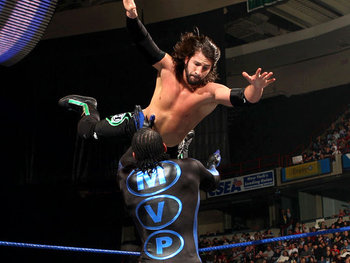 The former light heavyweight champion and Day Time Superhero, Gregory "Hurricane" Helms, is probably not the best person you would want in the wrestling world to have your back in a fight.
Sandman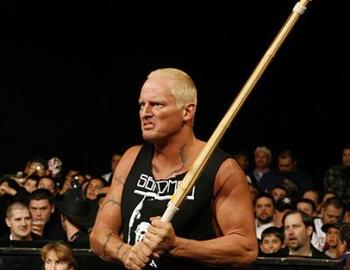 He maybe a bad guy to run into whilst drinking a beer, but I think sober Sandman could be a real ease for some fans to lay into.
Tommy Dreamer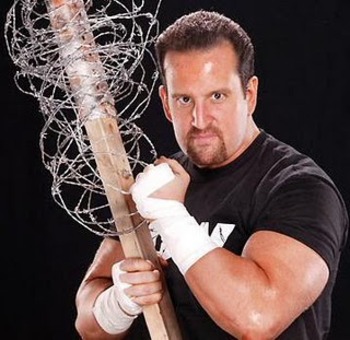 The Innovator of pain is exactly that: someone who is used to being on the receiving end of a fight.
Drew McIntyre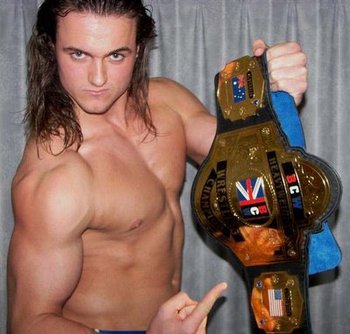 Any guy who is scared to stand up to his wife, a.k.a. Tiffany, is probably one of the guys you would most likely challenge to a bare-knuckle brawl in the parking lot after drinking a pint of Carlsberg.
Brutus Beefcake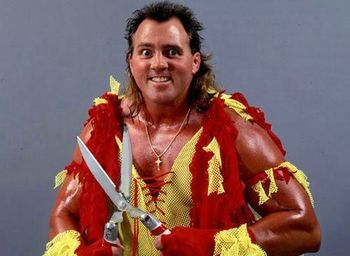 After Brutus Beefcake got physically manhandled by Haku, nobody has ever looked at him the same way again.
Santino Marella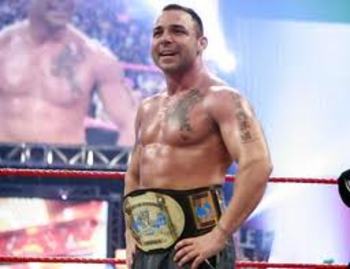 He may be all fun and games, but Santino looks like a deadly customer when it comes to combat challenges.
His fearsome kicks and jabs will leave anyone in stitches (sorry about the bad joke).
Jeff Hardy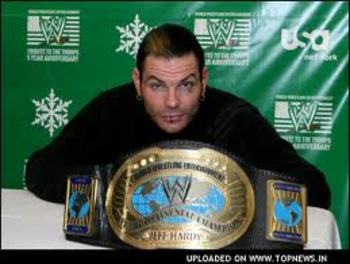 Like his brother, Jeff is not exactly a guy who could win a one-on-one fight.
He lacks a striker's mentality, but due to his daredevil antics, there is no hiding that Jeff will do anything to win a fight, so be careful and stay clear of any ladders or chairs.
Edge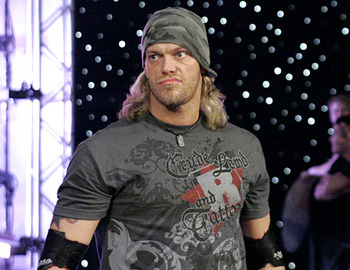 Identical to Jeff Hardy, the only difference with Edge is that his height may cause problems for you if big men are your Achilles' heel.
Standing at 6'5", Edge will be a tough customer for anyone, but if Matt Hardy can go toe-to-toe with him, then I am sure anyone can.
Cody Rhodes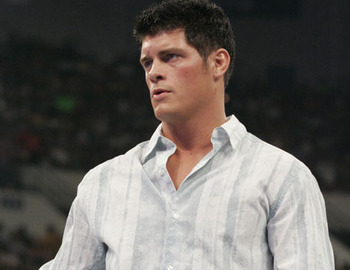 Just by looking at him, you can probably already picture yourself being paraded on your friends' shoulders, celebrating after flooring the Dashing One.
Cody may have some good tactics to win a match, but his size should be his weakness as he attempts to folly his opponents.
Hulk Hogan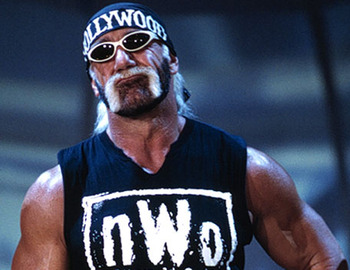 Hogan may have incredible muscles and a daunting physique, but due to his slowness, it will be easy to tire the Icon out in a fight.
He will surely suffer from fatigue quite quickly, and then you can make your move.
Hornswoggle
Just kick him or punch him once, and you should win this fight.
Be careful, as Hornswoggle may result in biting or scratching his opponent to win the bout.
Chavo Guerrero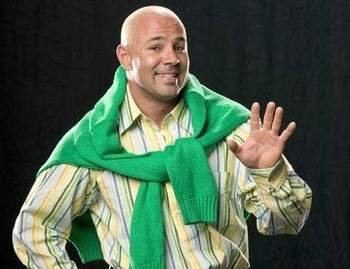 When he was Kerwin White, I think anybody would have thought that he would be an easy customer, but as Chavo Guerrero, he looks more feisty and brutal.
However, his size should be his weakness, and hopefully he does not cheat his way to victory.
X-Pac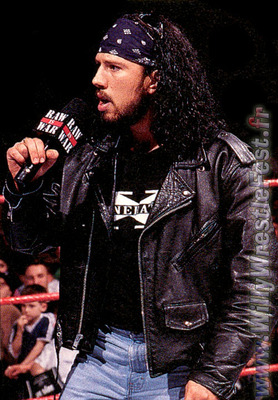 X-Pac is known for been the man who got physically assaulted by his ex-girlfriend Chyna as well as by Juventud Guerrera. Do I need to say more?
Road Dogg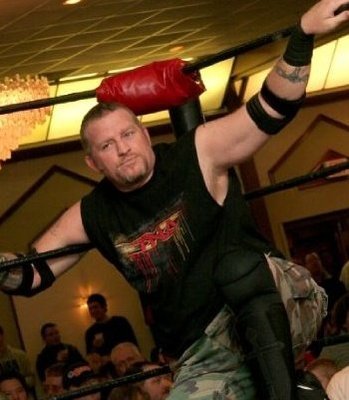 Jesse James is probably a great fighter; no one is denying that.
However, he just looks a bit lazy and rugged to me for him to be causing anyone too much damage.
Shane McMahon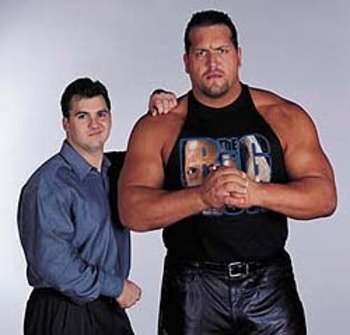 The boss's son is also a man who can withstand an assault from his opponent.
I think people see Shane as a corporate guy before anything else, so any reasonable man would assume that Shane could be an easy fight.
John Morrison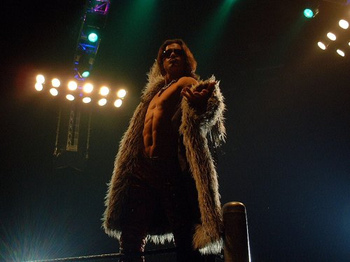 Not too sure about Morrison, but there are probably a handful of guys in America, especially in the 12th grade, who could make JoMo wet himself.
Christian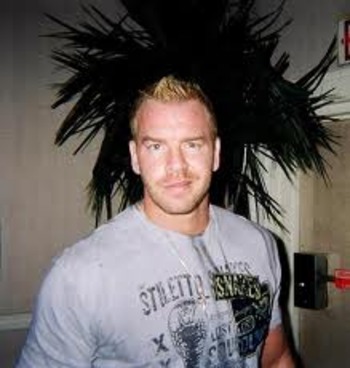 He is a former TNA and ECW World Champion, so in hindsight he is a former World Champion of Mickey Mouse Titles.
Christian is another mid-card performer whose real assets are his charisma and mic work.
Other than that, his agility and athleticism help him face of his opponents in the ring, but outside?
Stevie Richards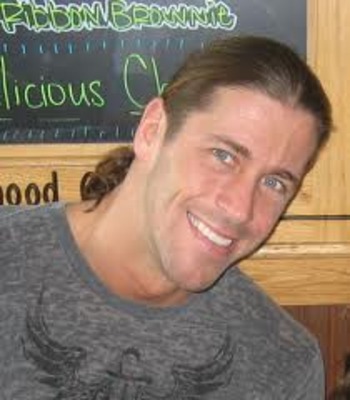 I think people really underestimate Richards. He is a good jobber, but I think Stevie could really cause some damage and be some sort Hidden Warrior inside.
However, after what we see on our TV's every night, I think it's safe to say that if we are judging a book by its cover, then Richards should be easy as pie: not the equation, but the delicious pastry.
Tyson Kidd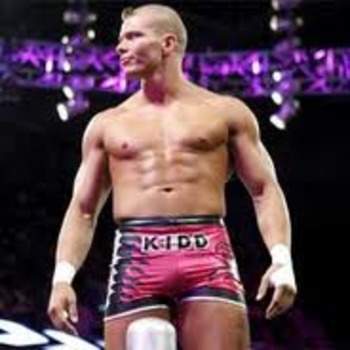 After Hornswoggle F-U'd him, I think anyone can.
MVP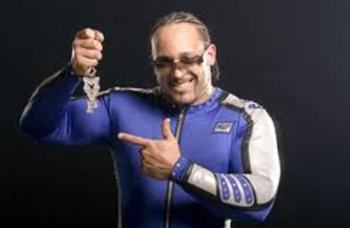 MVP looks like someone who would talk the talk, but is unable to walk the walk. His best asset is complaining and whining.
However, given his history with the law, MVP could be a handful for anyone.
Mr. Anderson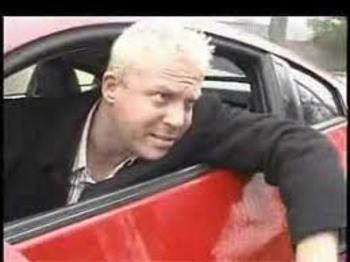 If I never watched wrestling in my life and saw Mr. Kennedy (now Anderson) on a poster holding the TNA World Championship, I would think that the whole sport is a joke.
If someone like that can win the gold, then anyone can, like Miz.
Chris Masters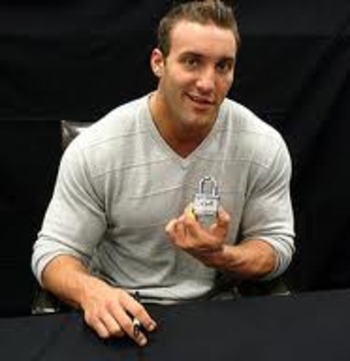 A lot of muscle, but that does not make you a good fighter.
Bruce Lee demonstrated this at a Martial Arts Exhibition match in Tokyo, where he took down a 260-pound body builder with the infamous one-inch punch.
Ric Flair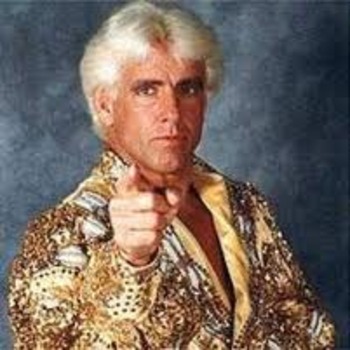 I am sure many of you would believe that in a straight-up fistfight, your blood would be intact against Ric Flair.
Ultimate Warrior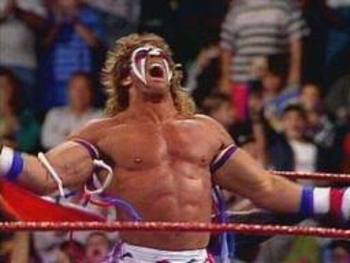 Another guy who is all muscles, I think we can put him in the same category as Batista in terms of brawn over brains, as seen in 2006 when Batista was in the losing end of a real bust-up with Booker T.
Macho Man Randy Savage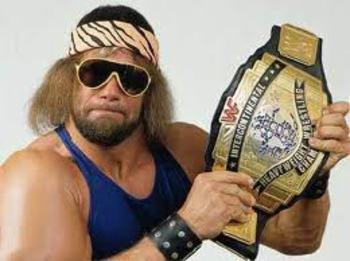 When Savage was the world champion in the 1980's, he enlisted the help of Rick Rude and The Dynamite Kid to escort him to bars where NWA wrestlers would be dining.
He did this because he was scared that if someone or some people tried to jump him, he would epically fail.
However, due to the two men standing behind him, no one touched or said anything to Savage during his drinks session.
Honky Tonk Man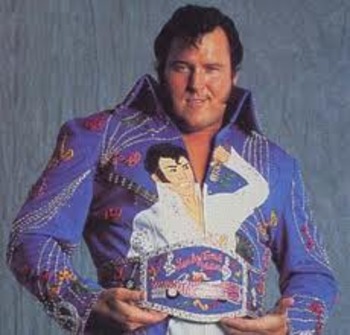 Tricky one, but it's another case of judging a book by its cover.
Jerry "The King" Lawler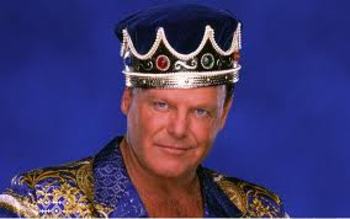 Same as his cousin Honky Tonk Man.
Mick Foley
A man known for taking more bumps and knocks than anything else is probably everyone's dream opponent to face in the ring, just as long as there aren't any weapons around.
Sting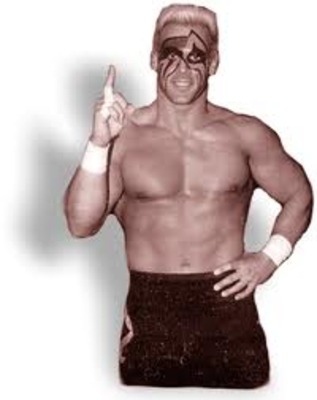 Sting looks hard, but I doubt he really is.
Not that I know him, but from judging by his looks and real-life persona, he seems like a guy who would walk away from a confrontation before being part of it.
Undertaker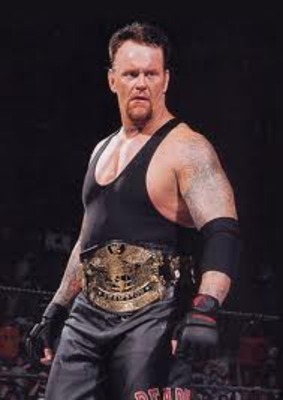 He may be regarded as the single greatest pure striker in the game, but is he really the best outside the wrestling world?
Kofi Kingston
Anyone willing to go one-on-one with Kofi is a trooper. This man may look beatable, but I assure you he is one tough Ghanaian Warrior.
However, his folly would be the fact that he can't strike to save his life. He may go Brazillia on you, but that's about it. If you are Tony Jaa, then everything is cool.
Keep Reading