25 Reasons To Love Baseball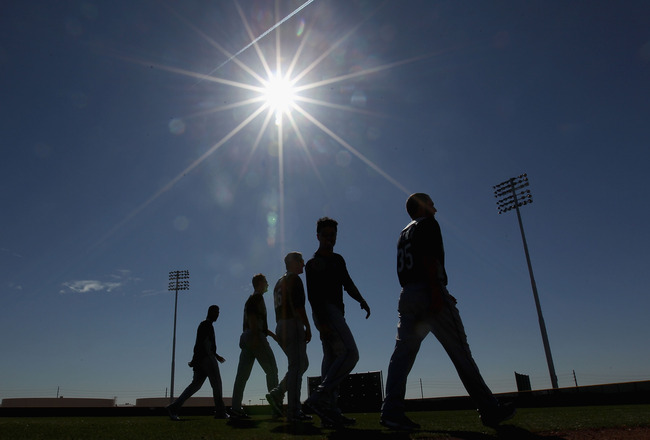 Christian Petersen/Getty Images
Baseball has it all, from its loving fans, to the money and to the last out of the World Series.
There are 162 games that expand throughout 44.38 percent of the year. That's not including the heated offseason moves, Spring Training and the best playoffs in sports.
Here's a look at why baseball is the greatest sport ever!
25. Souvenirs
Doug Pensinger/Getty Images
Your chances of going home with football after an NFL game or a basketball after an NBA game are close to zero. But catching a home run or a foul ball, now we're talking.
24. Fans Becoming Umpires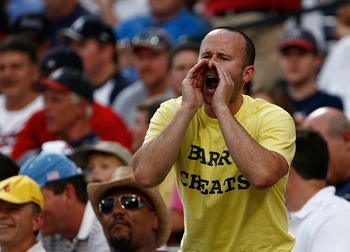 Mike Zarrilli/Getty Images
Whether it's a close play at first, or a missed call on a stolen base, fans always want to input their opinion on a call. Even if they're sitting on the 300-level seats.
23. Manual Scoreboard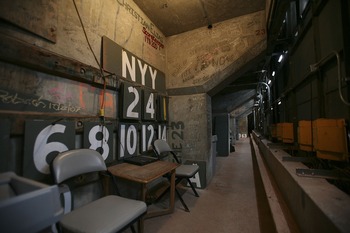 Jed Jacobsohn/Getty Images
I'm personally not a fan of either Wrigley Field or Fenway Park, yet this issue has yet to bother me.
22. Getting a Hit After Intentional Walk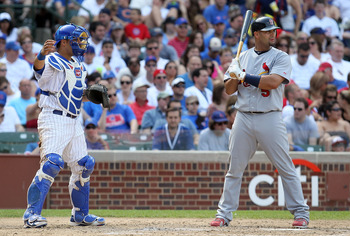 Jim McIsaac/Getty Images
Should of, could of, would of, it's the game of "Ifs" and it never ends.
21. New Season, New Feelings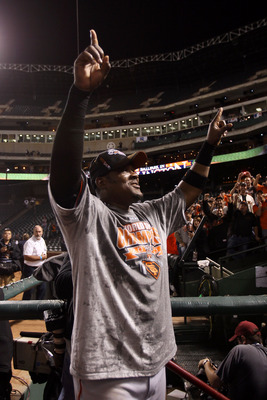 Elsa/Getty Images
A player can be coming off the worst season of his career, but that doesn't matter when it's a new season. The BA of .211 doesn't mean a thing in the next season.
Everyone starts with a .000 average. Every pitcher has a 0-0 record with a zero ERA.
20. Feels Good To Be Hungry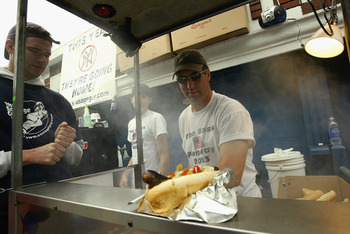 Doug Pensinger/Getty Images
What's a better deal than a $5 hot dog with a $8 beer? Absolutely nothing.
19. Procrastination
Jonathan Daniel/Getty Images
Putting off doing something until the inning is over, yet the inning seems to last forever.
18. The Knuckleball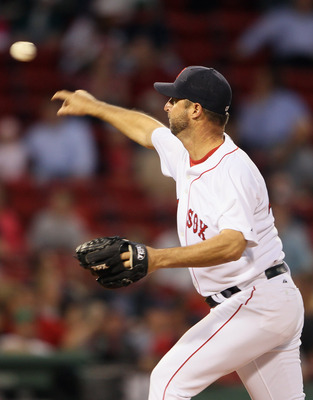 Elsa/Getty Images
Whether it's going to land in the strike zone, or hit the batter warming up on the on-deck circle, this pitch is arguably the best in baseball.
17. Not Top 10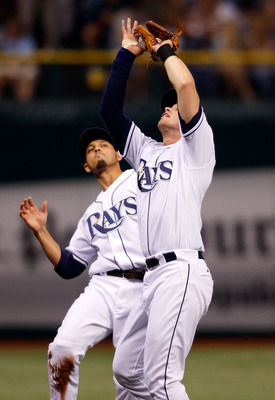 J. Meric/Getty Images
Three players converging on a pop-up and nobody catching it, forgetting the count and walking toward first base, oversliding second base after a steal attempt, whiffing on a pitch that's in the dirt—oh, the list goes on.
16. Extra Innings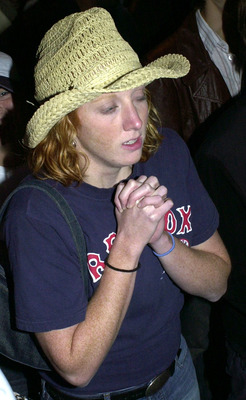 John Mottern/Getty Images
Just sit there, hold your breath and hope your team pulls away with the win. The only problem, you don't know how long you have to hold it for.
15. Confusion!
Matthew Simmons/Getty Images
Who cares what a balk does or what happens after an error. Just sit back, relax and enjoy a warm summer day with a cold refreshing beer. After all, you don't need to know everything about the game to be able to follow the game.
14. At Bat Warm Up Songs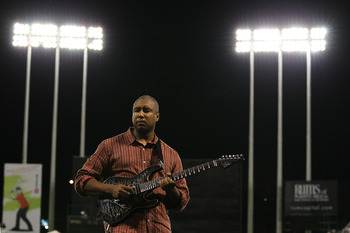 Al Bello/Getty Images
Hispanic players have Latino music, African American players put on rap and hip hop, while white players go with the old-fashioned rock/country.
Not only does it get the players pumped up, but us true fans pay attention to the songs.
13. Women In Skimpy Clothes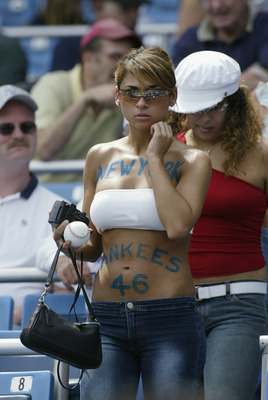 Ronald Martinez/Getty Images
12. Fantasy Baseball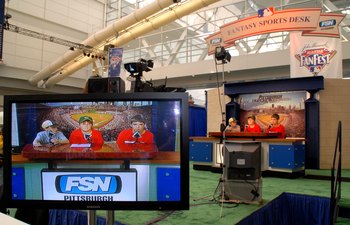 Paul Hawthorne/Getty Images
The more leagues, the better it gets.
11. Mascots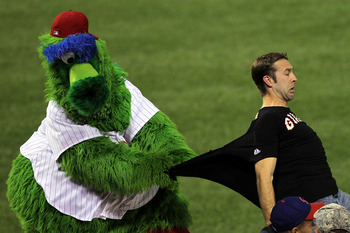 Doug Pensinger/Getty Images
Half of them don't make sense, yet are hilarious to watch.
10. Stealing Signals
Gregory Shamus/Getty Images
There's so many little, tricky things those coaches can do. Do not underestimate them.
9. Interleague Play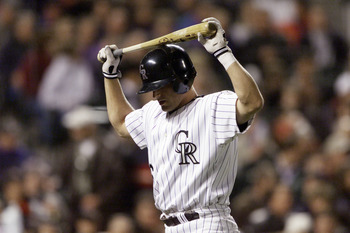 Brian Bahr/Getty Images
Watching AL pitchers try to bat! Half of them don't even look right with a bat in their hands.
8. The Month of March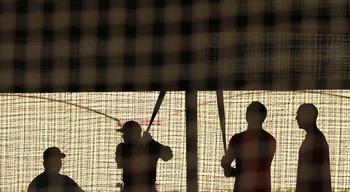 Marc Serota/Getty Images
Nothing feels better than living up the excitement of the last couple of weeks before the season starts.
7. The Beauty of a Perfect Game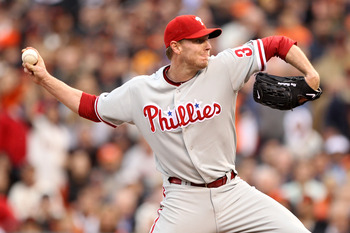 Ezra Shaw/Getty Images
Simply the best feat a pitcher can accomplish in a single game.
6. 12-6 Curveball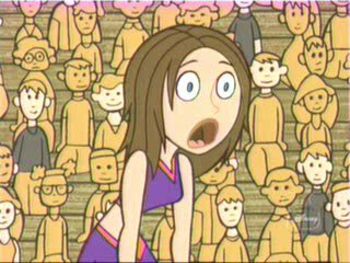 5. Inside-the-Park Home Runs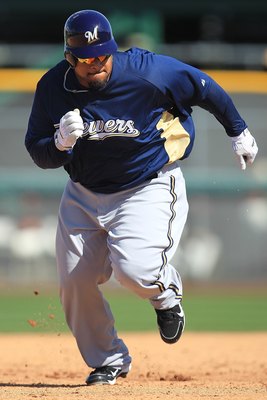 Chris McGrath/Getty Images
Getting a double or a triple is one thing, but scoring all the way from home plate after sprinting and running out of breath is another.
Just ask Prince Fielder!
4. Bench-Clearing Brawls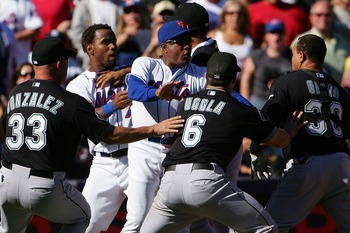 Chris McGrath/Getty Images
The lovely, exciting blood-rush feeling when both benches clear (even the bullpen comes rushing in).
3. Home Plate Collisions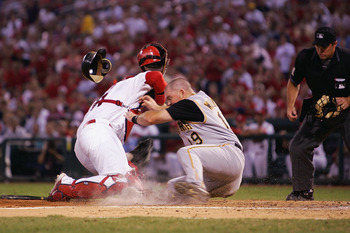 Elsa/Getty Images
Helmet-to-helmet contact has been banned in the NFL.
Hard intentional fouls have been given harsh consequences, yet the bone-crushing, hard collisions at home plate are still part of this game.
We can only hope it stays for a couple more seasons.
2. Rain Delays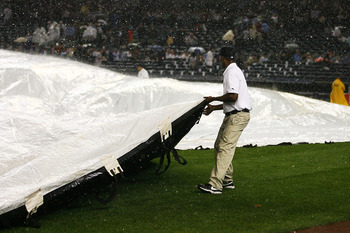 Andrew Burton/Getty Images
Getting soaked in rain on a hot 90 degree summer afternoon even feels better than it sounds.
1. Hit By Pitch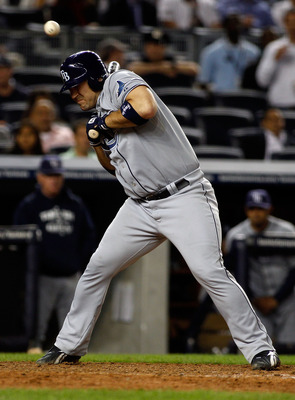 Mike Stobe/Getty Images
Imagine an NBA player taking a basketball and shoving it at his opponent, or an NHL star hitting a slap shot into another player for no reason, it's just morally wrong, right?
Well, not in baseball. Being hit by pitches has became a big part of the game, and has increased its percentage over the years, making the game much more exciting to watch.
Keep Reading