Heart of a Lyon: New York Jets Legend Marty Lyons Making Dreams Come to Life
February 14, 2011
Rick Stewart/Getty Images
Marty Lyons was on top of the world with the Jets, he was a the starting defensive tackle, one of four players of a legendary defensive line called the "New York Sack Exchange", and a first round pick.
But one week would change Lyons' whole life.
On March 4, 1982, his son Rocky was born. Four days later Lyons' dad, Leo, passed away. Then Marty Lyons' little brother in the Big Brothers program, Keith, died of leukemia.         
That's when Lyons decided he wanted to make a difference. In an interview with Lyons, he said, "I wanted to keep my dad's and Keith's memory alive and help other kids like my son/"
He decided to do this by making a foundation for terminally ill children.
With the help of the Jets organization and Kenny Chroy, Lyons' teammate and now vice president of operations, the foundation was born on December 22, 1982, as a non-profit, charitable organization. Its main goal to fulfill the wishes of terminally ill children ages three to 17.
It all started out with a Florida chapter, then a New England chapter. Now 27 years and 4,500 wishes granted later, the Marty Lyons foundation has spread to nine states and 11 chapters.
"All the children are special," Lyons said. "But unfortunately they are being cheated out of life, I want to try and build a relationship with them and understand their courage and illness."
Lyons recalls one memory of a child in the mid-1980's which had a profound impact on him.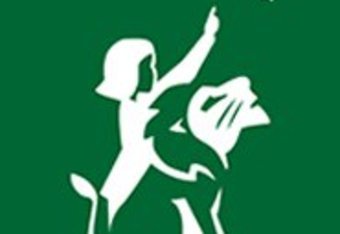 The parents of a four-year-old girl, who was diagnosed with leukemia, called Lyons' foundation.  They told him there was a good chance she might not survive the cancer treatment, and if she did, she would not be able to have babies. Her wish was to go to Disney World, which Lyons and the foundation granted to the girl and her family.
Lyons, years later, met up with the same girl. "Thank you for saving my life," she said to him. He then found out that the woman had a son and a daughter.
Before the foundation, Lyons was part of the famed "New York Sack Exchange." That named was coined to him and teammates Mark Gastineau, Joe Klecko and Abduul Salaam because of their dominance over opposing teams' offensive lines and their ability to get sacks. In the 1981 season, they racked up a total of 66 sacks, which led the league.
In 1982, the season of the foundation's creation, the Jets made the AFC Championship, and Lyons was a Pro Bowl alternate.
In 1984 he won the Walter Payton NFL Man of the Year award in large part because of the foundation. The Jets' award for community service is now named The Marty Lyons Award.
Lyons is now a commentator on ESPN radio for the Jet. Though he is retired from football, Lyons is still very involved with the organization. He visits children in the hospital, talks to different groups about the foundation and attends fundraisers with all the proceeds going to the foundation.
As the Foundations website says, "Every child has a dream, and although we can't promise a lifetime of happiness to these seriously ill children, we can make one dream a reality." That's what the foundation has done for 4,500 ill kids.