NASCAR Sprint Cup: Mark Martin and 10 Drivers We're Rooting for in 2011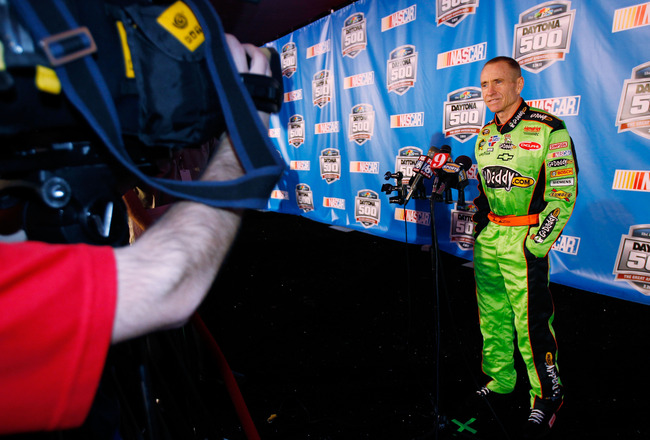 Todd Warshaw/Getty Images
It has been said that Mark Martin is possibly the best NASCAR driver to never win a championship. 2011 marks the final year of Martin's contract with Hendrick Motor Sports and could be his last chance to add the elusive Sprint Cup championship to his career resume. With a new crew chief in Lance McGrew, and a ton of enthusiasm, Mark Martin will have a huge following this year.
Let's take a look at 10 more drivers who will have a sizable fan base cheering on their efforts in 2011.
Dale Earnhardt Jr. Never Has To Worry About Fans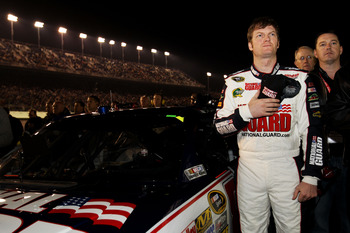 Matthew Stockman/Getty Images
When listing the drivers fans will be rooting for in 2011, it is impossible to ignore Dale Earnhardt Jr. His struggles the past several years have been well documented. Yet, he has what is arguably the most loyal fan base in any sport, let alone among NASCAR fans.
Earnhardt is working in a new garage with a new crew chief, Steve Letarte, in 2011. And once again, Junior Nation is fired up and excited about the possibilities.
Will they be rewarded or disappointed?
Brian Vickers Battles Back to The Track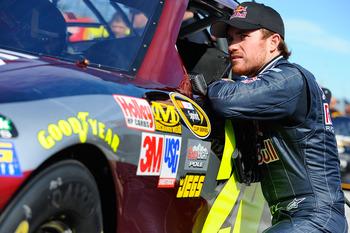 Jared C. Tilton/Getty Images
In 2010, Brian Vickers faced a possible career-ending medical issue that took him out of the car after his 11th start of the season. With excellent medical treatment and a commitment to do whatever was required of him, Vickers was able to successfully get himself in shape to get back into the No. 83 Red Bull Toyota for the 2011 season.
Brian will be a sentimental favorite of many fans as his works to get his career back on track.
A.J. Allmendinger Putting Distractions Aside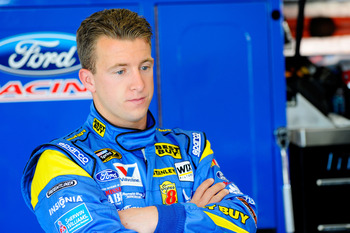 Jared C. Tilton/Getty Images
The turmoil at Richard Petty Motor Sports in 2010 has been well documented. Despite the turmoil and the obvious distractions, A.J. Allmendinger managed to perform respectfully through most of the season and turned in a top five performance in the final race at Homestead.
With an infectious personality, Allmendinger is attracting fans and may be a star in the revived RPM lineup.
Jamie McMurray Looking For More Success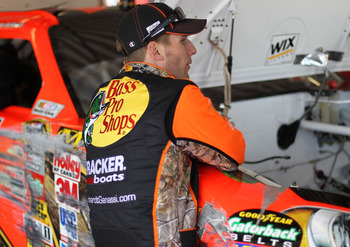 Nick Laham/Getty Images
It's not often that a driver goes from wondering what the future holds to winning three of the biggest races on the NASCAR circuit, but that what Jamie McMurray did in 2010. Returning to the fold at Earnhardt Ganassi Racing after exploring greener pastures for a few years, no one predicted the success Jamie would have back with Chip Ganassi.
Starting with winning the crown jewel of NASCAR, the Daytona 500, McMurray went on to grab the checkers at the Brickyard 400 in July and the Bank of America 500 in October. All that success gave McMurray's fans a lot of reasons to cheer him on in 2011.
Carl Edwards Sees Possibilities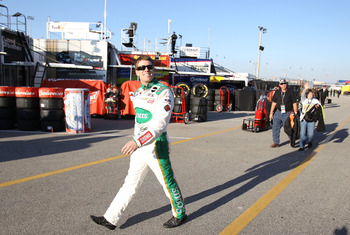 Matthew Stockman/Getty Images
Carl Edwards finished fourth in the 2010 Chase for the Sprint Cup Championship and hopes to take his win in the final race of the season and build that into a stronger run at the championship in 2011. Edwards probably has as many detractors as he does fans after run-ins with Kevin Harvick, Brad Keselowski, Matt Kenseth and others the past few years.
But the one thing that can be said about "Cousin Carl" is that his intensity is always directed where it should be: towards what takes place on the track. A favorite of interviewers and advertisers, Edwards leaves behind the anger and the intensity when interviewed or signing autographs for fans.
Tony Stewart: Leaner and Hungry For Success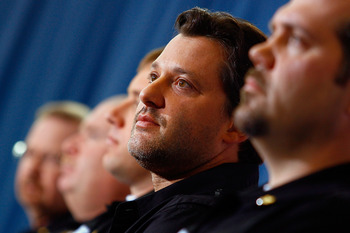 Jason Smith/Getty Images
2010 did not see the kind of results that fans of Tony Stewart and Stewart Haas Racing had hoped for. With a typical slow start at the beginning of the season, Stewart seemed to hit his stride, as he typically does, when the temperatures started climbing in the summer months. Despite a pair of wins last year, the wheels fell off of his championship chances when he ran out of fuel in the first Chase Race at New Hampshire.
But a slimmer, healthier Tony has fans hoping for big things in 2011.
Joey Logano Hoping Experience Pays Dividends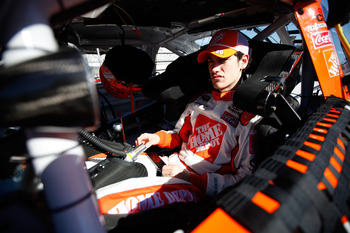 Chris Graythen/Getty Images
Greg Zipadelli, crew chief for the No. 20 Toyota Camry of Joey Logano, thinks the third season with his driver will be the year experience starts paying off. With finishes of sixth, fifth, fourth and third in the final four races of 2010, Logano seems to have found the formula to perform well at the Sprint Cup level.
"Sliced Bread" has turned heads and attracted fans with his talent and youthful enthusiasm from the beginning. Showing that he's not going to back down from more experienced drivers like Kevin Harvick and Ryan Newman, Logano earned new respect from his legion of fans that will carry over to the new season.
Jeff Burton Is Respected But Would Rather Be Champion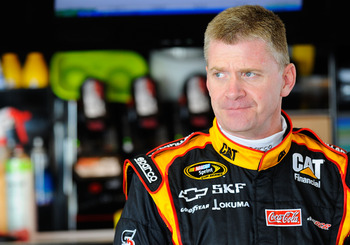 Jared C. Tilton/Getty Images
One of the most respected drivers in the garage area, Jeff Burton has had success the past couple of seasons, but the championship has remained just outside of his grasp. Finishing 12th in the Sprint Cup standings last year, Burton is hoping to avoid the mistakes and missteps that spoiled an otherwise good year.
Burton and the other RCR drivers provide fans a lot of reasons to cheer.
Kevin Harvick Is Looking To Close The Deal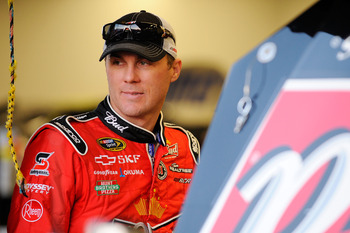 Jared C. Tilton/Getty Images
One fanbase that saw their hopes dashed for the ultimate success in the Sprint Cup Series in 2010 it would have to be those fans of Kevin Harvick and the No. 29 Chevrolet Impala. Winning the "regular season" in a convincing fashion, Harvick fell just short, taking third place in the Chase for the Sprint Cup.
Addressing identified weaknesses in the No. 29 team, Harvick will be fielding a new pit crew to make sure that stops go as quickly as possible. With Budweiser providing the sponsor dollars, Harvick is hoping the 2011 season itself ends up with a different look.
Denny Hamlin Looking to Deliver On Ford's Trash Talk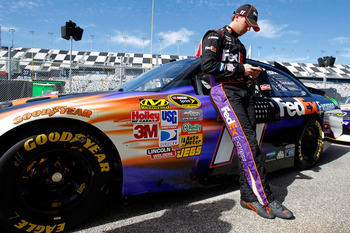 Todd Warshaw/Getty Images
The other fan base that was disappointed at the end of 2010 was that of Denny Hamlin. Crew chief Mike Ford made some pretty strong statements from the top of the pit box that ended up coming back to bite the No. 11 Fed Ex Toyota team in the butt when they couldn't back up the trash talk.
Hamlin's fans are very confident that the JGR garage is going to be the source of a serious challenge to the Jimmie Johnson/Hendrick dynasty in 2011.
Jimmie Johnson Reluctant To Relenquish The Crown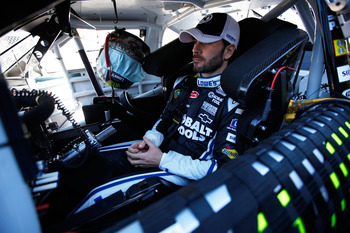 Chris Graythen/Getty Images
There is one thing that Rick Hendrick knows, and that is that you don't mess with success. The No. 48 team is the only one to avoid change in the offseason when Hendrick shuffled crew chiefs, garage spaces and teams to possibly improve success.
I know this is the 11th slide when I said there would be 10, but it is impossible to leave Jimmie Johnson off of the list of drivers people will be cheering for. In this case, there will be two classes of fans cheering for Johnson: those hoping for championship No. 6 and those hoping the dynasty ends in 2011.
Either way, the roar will be deafening when the checkered flag flies in Homestead in November and the 2011 Sprint Cup Champion is crowned.
Keep Reading