Strikeforce Results: Antonio Silva and the Top 10 Heavyweights in MMA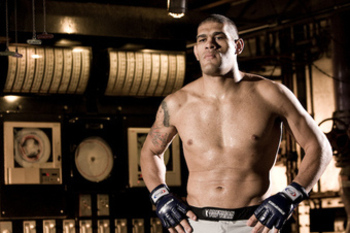 The age of Fedor Emelianenko has finally come to an end.
Antonio "Big Foot" Silva shocked the MMA world by stopping Emelianenko via doctor's stoppage at the end of the second round; the giant Brazilian controlled and pounded him until his right eye had swollen completely shut.
With Fedor receiving his second loss in a row, it marks the first time in nearly a decade the Russian is not a top five ranked heavyweight.
Is he still in the top 10? Where does Silva stand?

This is Silva and the top 10 heavyweights in MMA.
10. Fedor Emelianenko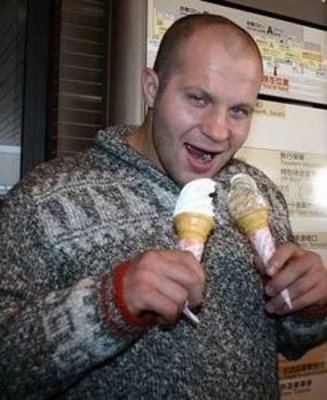 Fedor Emelianenko has overcome significant size disadvantages before, but this is a new age in MMA.
Fedor fought hard, but he just could not stop a well-prepared Antonio Silva in the opening round of Strikeforce's Heavyweight Grand Prix tournament.
Well-trained and dedicated behemoths like Shane Carwin, Brock Lesnar and Silva populate the MMA landscape now.
The days when an undersized Fedor Emelianenko could dominate the division appear to be over.
9. Sergei Kharitonov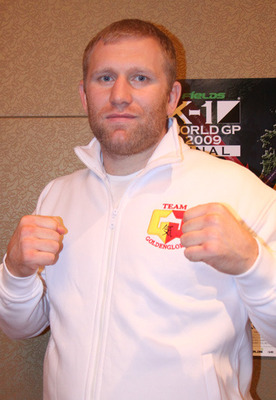 In Andrei Arlovski's other two recent knockout losses, his fans could defend the Belerusian's status; they think he just got caught by one big punch from Fedor, and he underestimated Brett Rogers.
There are no excuses against Sergei Kharitonov.
Sergei walked Arlovski down against the cage, stared him in the eyes, then punched him in the face until Arlovski went to sleep.
The performance proved Kharitonov is a serious threat in the Strikeforce HW Grand Prix and still a top 10 level fighter in the world.
8. Frank Mir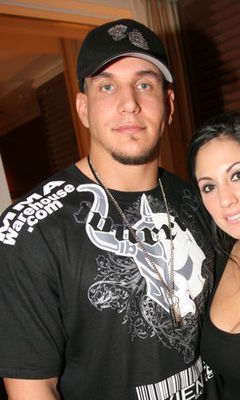 Former UFC champion Frank Mir has all the offensive tools to make another run at the UFC title, as long as he can avoid getting punched out by the likes of Shane Carwin and Brock Lesnar.
Mir's last fight against kickboxer Mirko "Cro Cop" was heavily criticized for a lack of action. In the third round, however, Mir found an opening and knocked out the legend with a devastating knee.
There are still some questions about Mir's place in the division, but he will have a chance to move closer to a title shot on May 28 when he faces the highly-regarded Roy Nelson.
7. Shane Carwin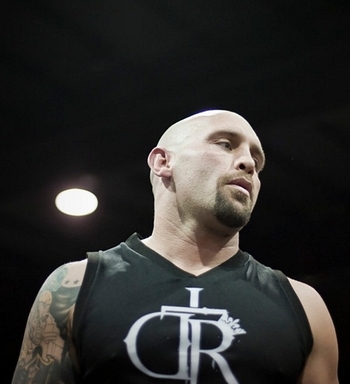 Shane Carwin racked up 12 straight first round stoppages in his freight train run to the UFC title.
As soon as he started to get a taste of total glory though, we saw the first vulnerabilities in him.
You can call it nerves or lactic acidosis, but Carwin could no longer maintain a furious pace when his title fight against Brock Lesnar hit the second round.
Carwin vowed to dispel criticisms of cardio and is now set to face Cheick Kongo after recovering from back surgery.
Kongo will not go down easy, as he has only been stopped by TKO once in his career.
6. Antonio Silva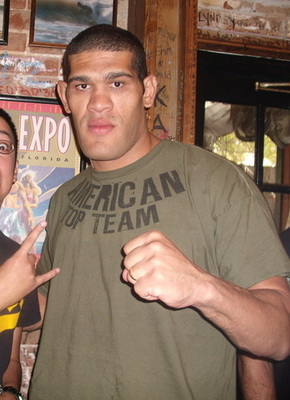 Antonio Silva has only lost to Fabricio Werdum since 2006.
By stopping Fedor Emelianenko at Strikeforce, Silva proved he can defeat any man in the world.
He now advances to the next round in the Heavyweight Grand Prix and has a legitimate chance to win the entire tournament to possibly become the No. 1 heavyweight fighter in the world.
5. Brock Lesnar
Brock Lesnar fell—and fell hard—when he fought Cain Velasquez.
After ruling the heavyweight division with impressive performances over top 10 ranked opponents, Lesnar's stumble costs him in the now ultra-competitive heavyweight division.
Some questioned Lesnar's ability to take a punch after being overwhelmed by Velasquez. Not a good sign, but Lesnar is taking the challenge head on by facing Junior Dos Santos, probably the best puncher in the division.
4. Alistair Overeem
Alistair Overeem is on a very impressive 10-fight undefeated streak.
He is the Strikeforce heavyweight champion and won the DREAM Interim Heavyweight Championship by blowing hot prospect Todd Duffee out of the water in 19 seconds.
An imposing and well-rounded fighter who is also the reigning world kickboxing champion, Overeem is now considered the slight favorite to win the entire Strikeforce Heavyweight Grand Prix.
However, his first round in the tournament may be his toughest, as he faces the next man on this list.
3. Fabricio Werdum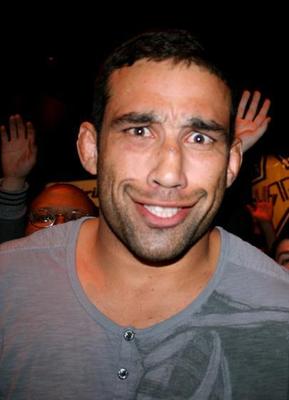 A perennial top 10 ranked fighter, Fabricio Werdum had the crowning achievement in his career by stopping Fedor Emelianenko and ending what is maybe the most legendary run in the history of the sport.
Although always competing against the best in the world, Werdum has had problems putting together meaningful streaks.
Now at the peak of his career and riding more momentum than ever before, Werdum has a chance to win the Strikeforce Heavyweight Grand Prix Tournament and raise his status from "great fighter" to "all-time great fighter" or "legendary fighter."
2. Junior Dos Santos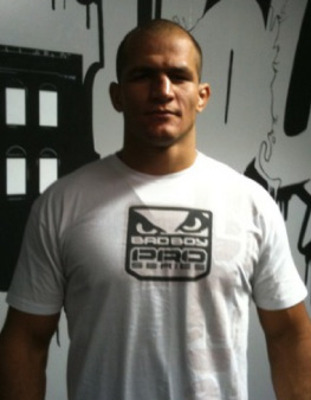 Junior Dos Santos' current seven-fight win streak has been an impressive tear through veteran fighters and dangerous opponents.
There has yet to be someone in the UFC to truly give him problems, but that will change in his next fight.
Dos Santos takes on a former world champion in Brock Lesnar. It will by far be the biggest challenge of his young career.
1. Cain Velasquez
The undefeated phenom known as Cain Velasquez has taken the heavyweight division by storm.
He is 9-0, with his last two fights being dominant first round TKOs over a world champion and former world champion.
Cain Velasquez has only been to a decision once, and it's because he sets a pace that few can match.
Now recovering from a shoulder injury, Velasquez will get his chance to reinstate his reign over the heavyweight division and secure a legacy in his first title defense against the winner of Brock Lesnar vs. Junior Dos Santos.
Keep Reading