MLB Hot Stove: Biggest February Trades in MLB History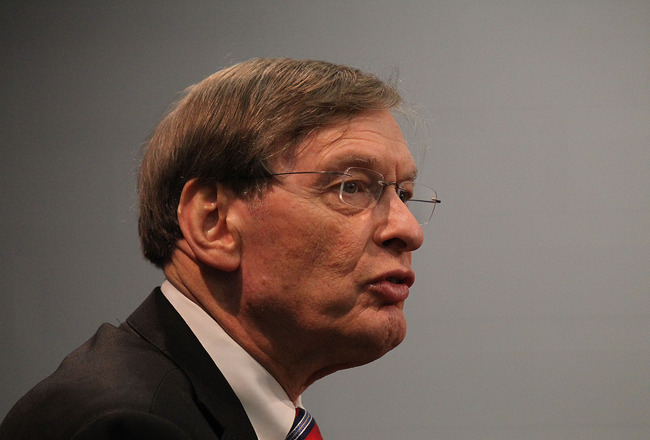 Let's Make A Deal
Ronald Martinez/Getty Images
February is officially the start of the new MLB season.
Winter meetings have ended, and spring training is just around the corner.
Normally, roosters have already been set at this time, but there have been many blockbuster trades during this month.
Here are the ten biggest February trades in MLB history.
1. Alex Rodriguez To NY Yankees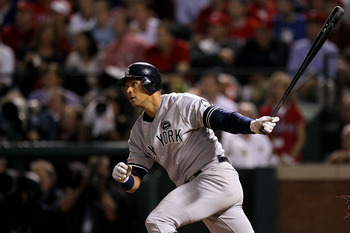 Stephen Dunn/Getty Images
Feb. 16, 2004-
This trade sent the MVP from the Texas Rangers to play with Jeter, Posada, Sheffield and others in the Bronx.
Rodriguez quickly signed a record 252 million dollar extension, making him the highest paid player in MLB history.
This trade gave the Yankees one of the most dangerous lineups in the AL, and a string of division titles and MVP awards would follow for Rodriguez.
Although the Yankees were mostly a post-season disapointment with A-Rod, in 2009 he had a great postseason, with a batting average over .400 in the ALCS and 12 RBI's in nine games.
His great postseason earned A-Rod his first ring and officially made him a Yankee in the eyes of the Bronx faithful.
2. Johan Santana To NY Mets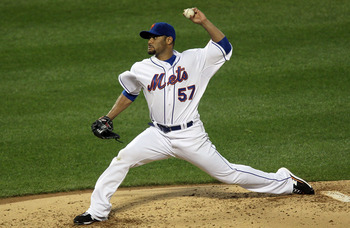 Jim McIsaac/Getty Images
Feb. 1, 2008-
The "Santana Sweepstakes" was inevitable. The Twins did not have enough money to pay the HOF pitcher, but no team had sent them an offer they felt worthy of their two time Cy Young winner.
The Yankees were thought to be the front runners with a package that included pitching prospect Phil Hughes, but out of nowhere the Mets swooped in and got Santana with a package centered around OF Carlos Gomez.
The unexpectedness of the trade sent shock waves across the league, as the Mets were never thought to be in the running for Santana, and many analysts thought the Twins could have gotten a better offer.
The trade has yielded mixed results however. Sanatana was his normal, dominate self for the Mets, but injuries and weak run support have limited his effectiveness. The Twins meanwhile continue to dominate the AL Central despite the loss of their ace pitcher.
3. Ken Griffey Jr. To Cincinnati Reds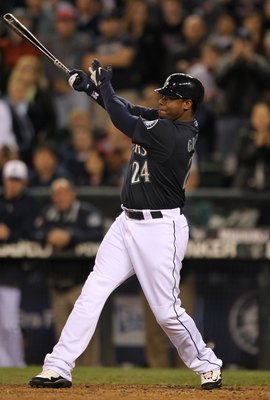 Otto Greule Jr/Getty Images
Feb. 10, 2000-
Griffey at the time was considered the next Babe Ruth, and his desire to play closer to home gave the Reds the greatest player of the day.
But, much like the Santana trade, injuries slowed down Griffey. Season ending injuries happened from 2002-2004.
He had a resurgence in 2005, but other than that season he failed to hit over .300 for the Reds. Overall, during his eight seasons in Cincinnati, he had over 100 runs only once, and over 100 RBI's only once.
Griffey's brilliant career never got going in Cincinnati, leading fans to wonder what could have been.
4. Ozzie Smith To St. Louis Cardinals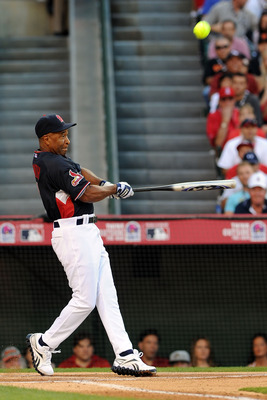 Michael Buckner/Getty Images
Feb. 19, 1982-
The greatest defensive shortstop ever, Smith won 13 straight gold gloves and is the MLB record holder for career double-plays and assists.
Problems between Padres ownership and Smith lead to the trade.
Smith recalled "He (Cardinals manager Whitey Herzog) made me feel wanted, which was a feeling I was quickly losing from the Padres."
After flying to Sand Diego to talk to Smith, the trade was completed, and in his first season with the Cardinals, Smith was a World Series Champion.
5. Steve Carlton To Philadelphia Phillies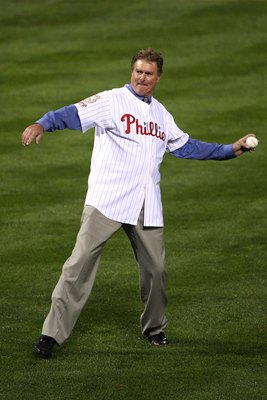 Elsa/Getty Images
Feb. 25, 1927-
In one of the most loopsided trades in MLB history, Carlton was traded straight up to the Phillies for P Rick Wise.
Wise would only play two seasons for the Cardinals before being traded to the Red Sox, while the Phillies got one of the best LHP of all-time.
Carlton lead the NL in ERA, strikeouts, and complete games that season, winning his first Cy Young.
In the following 13 years playing for the Phillies, Carlton won another three Cy Young's and a World Series Title in 1980.
He was inducted into the HOF in 1994.
6. Sammy Sosa To Baltimore Orioles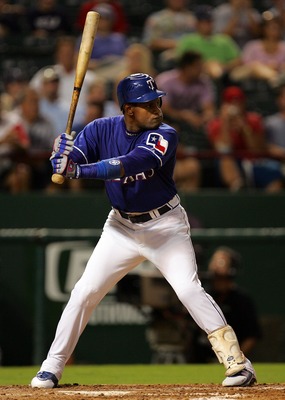 Ronald Martinez/Getty Images
Feb. 2, 2006-
Not a big trade in terms of what either teams got, but the Cubs trading an aging Sosa to the O's showed how the team was no longer going to deal with the swirl of steroid rumors that surrounded their star OF.
The Cubs acquired Mike Fontenot, Dave Crouthers and Jerry Hairston Jr. Fontenot would turn into a starter for the Cubs, but was traded to the Giants in 2010.
Sosa played just one season for the O's, taking a year off and then joining the Texas Rangers, where he would hit his 600th career home run (ironically, against the Cubs).
7. Roger Clemens To NY Yankees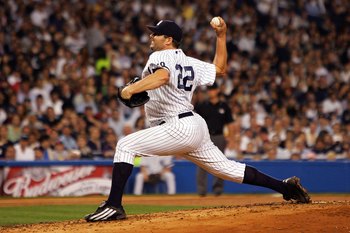 Jim McIsaac/Getty Images
Feb. 18, 1999-
The Yankees were a year removed from winning a World Series title and a record-setting 125 games during the regular season, but that did not stop them from acquiring Clemens.
David Wells, the fan favorite who was made expendable through the trade had this to say on the infamous day: "I'm a little emotional right now... Give me a couple of days. It's a little hard right now."
The trade was clearly unexpected to both Wells and Yankees fans alike. Clemens went on to win a World Series with the Yanks and won his sixth Cy Young.
8. Mike Lowell To Florida Marlins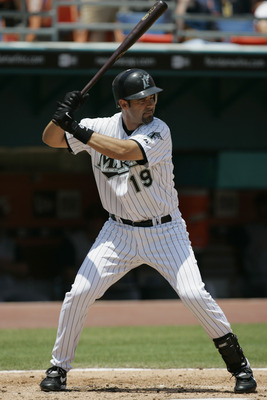 Eliot J. Schechter/Getty Images
Feb. 1, 1999-
The Yankees traded Lowell for Mark Johnson, Ed Yarnall, and Todd Noel. Only Yarnall would appear in a regular season game for the Yankees (he won one career game).
Lowell had surgery for cancer later that month and his first season for the Marlins was forgetable. But, after that, his gold-glove defense at third and RBI production made him one of the best 3B in the game.
In 2003, his Florida Marlins defeated the Yankees for Lowell's first World Series title. Talk about a trade biting you in the ass.
9. Greg Vaughn To Cincinnati Reds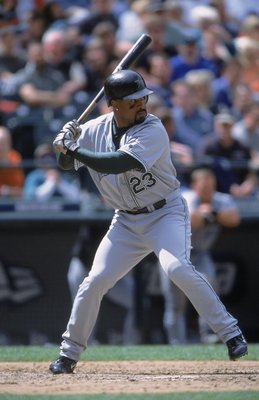 Otto Greule Jr/Getty Images
Feb. 2, 1999-
Coming off a World Series title and a 50 home run season, Vaughn was dealt to the Reds for Reggie Sanders, Damian Jackson, and Josh Harris.
Vaughn holds the distinction of being the first player traded after a 50 home run season, and he had a great following year in Cincinnati, hitting 45 homers.
However, the following year he went to Tampa in free agency.
Jackson and Harris failed to make a major impact for the Padres, while Sanders, much like Vaughn, had one very good year for San Diego before leaving for Atlanta.
10. Manny Trillo To Philadelphia Phillies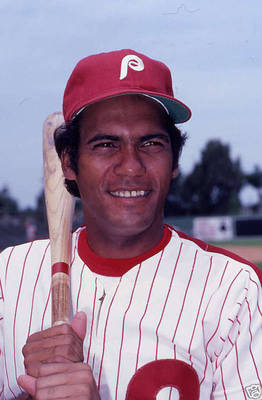 Image courtesy of OOTP11.com
Feb. 23, 1979-
Trillo and Cubs SS Ivan DeJesus formed a great double play combination, so it was a bit of a shock when the Cubs traded him to the Phillies.
He won his first career Gold Glove that season, and a World Series title the next.
He went on to have a successful career with 3 Gold Gloves, 4 All-Star Selections, and 2 World Series Championships.
Keep Reading