Blake Griffin: Battle Of The Artistic Mixes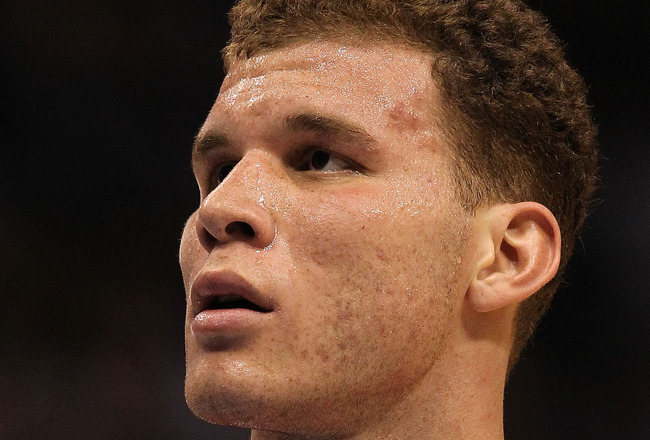 Ronald Martinez/Getty Images
If there were an Academy Award for basketball mix videos, the Blake mixes would garner most of the nominations.
Every Clippers fan thinks he should be in the movie business. Every one of them thinks he should be a director or an editor or a sound mixer and some are.
That's whats cool about playing in L.A. Everyone is in movie business. If not on the lot, at least on the net.
Blake Griffin has provided enough material the real artisans have latched on to it.
The Blake Griffin artistic mixes deserve judgment.
Look these over. Comment on them, then judge away.
An Oldie But Goodie By Cp3action
This mix has a lot college footage and a slight bit of early season film. 532 K have watched. 3:32 in time.
The song is "Bad Intentions" by Dr. Dre..
cp3action has gotten better with time but this mix is in contention for its pacing and energy.
This entry is from THESHOOTINGGUARD a guy who speaks French. All his comments are in French.
The music is by Sean Kingston: "Can You Feel It"
There's a few workout scenes, including swimming, but they work.
This entry is here the title alone. "Til I Collapse" says it all and then you realize the mix was done after 16 games.
Sixteen games, with enough highlights to support a four minute mix.
The pace is off the charts high speed with occasional slow motion. But mostly at a pace that captures the all-out speed and abandon with which Blake plays.
Here's the kicker: the mix is by a Nets fan who goes by njnets2000.
The song "Til I Collapse" by Eminem has these lyrics:
"Till the roof comes off, till the lights go out
Till my legs give out, can't shut my mouth
Till the smoke clears out-am I high? Perhaps
Ima rip this shit till my bone collapse."
Does that sound like the Griffin pace? Sure it does.
Here's more:
Until the roof
The roof comes off
Until my legs
Give out from underneath me.
I will not fall
I will stand tall
Feels like no one could beat me.
The Beast Unleashed
Good job by Jorgitoso putting this together like a movie. It has a comeback story, drama and music by Hello Zepp.
Blake Griffin: One Man's Journey By Joelib67
joelib67 puts Adobe After Effects to good use. This one looks like a movie.
It's 5:47 with haunting music and an opening narrative by Blake.
Here's a 1:29 quickie entry by BlakeHarris23 using a video game song.
Slow Motion HD Mix By Sonitus Studios
Sonitus Studios does excellent work. If you know the name of this inspirational song, let me know.
Keep Reading

Los Angeles Clippers: Like this team?