WWE: Major Yet Subtle Changes I Would Like To See For The Remainder Of 2011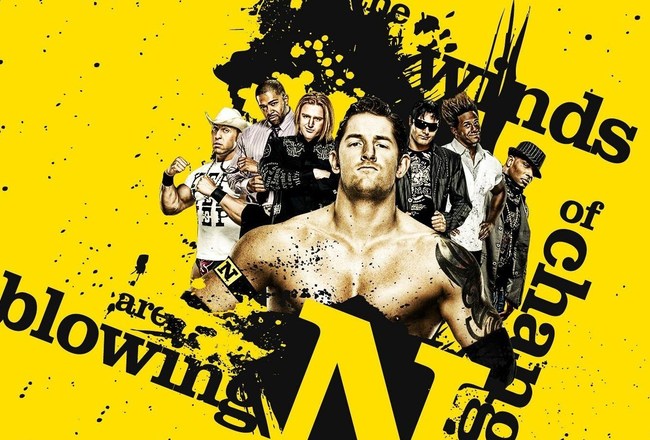 Its the end of January and tonight is the night of the first of the "Big Four": the Royal Rumble.
As of right now, WWE seems to be giving us a repeat of last year.
Hell, even the first PPV of the year features a WWE Championship match involving Randy Orton in which he'll most likely lose through some cheap tactics, only this time its The Miz he is facing, not Sheamus.
The Nexus has been resurrected one week after being "defeated" and has a new leader in CM Punk. Oh and three of the original members split from the group and formed "The Corre" with Ezekiel Jackson.
However, those are the only differences between the Nexus of last summer and the Nexus of now. Everything else remains the same (though I hang onto that hope that both groups will keep me interested and not just beat people down).
Besides the Rumble match, tonight's PPV features only one original match (Edge vs Dolph Ziggler for the World Heavyweight Championship). We've seen LayCool vs Natalya many times and The Miz vs Randy Orton a couple of times already as well.
The WWE, though their ratings are doing well, are not off to a great start. Things are playing out just like they did last year and that is a little frustrating, to say the least.
So, I have come up with a list of a few subtle ways for WWE to change that would majorly affect how I view the product.
Book Heels To Look More Threatening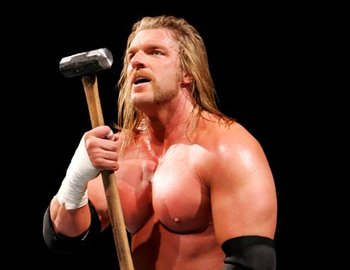 This is a given and if you've read some of my comments on other people's articles, you probably already knew how I felt about this.
The WWE has a great history and behind every great face, there is a great heel. Many of the heels are dominant forces (Andre the Giant). Some of these heels are cowardly and use any method to win (Ric Flair). Some heels have a lot of bark, but still have the bite to back it up (Kurt Angle).
So what's the problem? Well, to put it simply, there's too many cowardly heels. Just to prove my point, name one heel right now who isn't cowardly (i.e. relying on DQs, interferences, etc. to win matches). Couldn't think of one, could you?
Having so many heels who not only act cowardly, but get squashed by their rivals on a weekly basis (Alberto Del Rio anyone?) just ruins the storytelling aspect of the WWE. What's the point of a feud if its obvious that the face will just dominate the rivalry?
So, book your heels to seem like threats. Have them win matches against popular guys (like Morrison, Kofi, Mysterio, maybe even Cena or Orton!); Have them win cleanly; Have them win feuds. Whatever it takes to get your heels over, DO IT!
Remember Swagger? He was booked to lose every match on RAW and Smackdown during his Championship run...guess what? The crowd didn't care for him.
Also, when faces turn heel, don't turn them into cowards irrationally. CM Punk was a terrific face who could consistently win matches. After he turns heel? Coward...doesn't make any sense, does it?
Create NEW Champions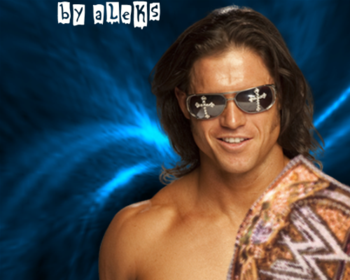 "Here is your winner and NEW WWE Champion/World Heavyweight Champion..."
You know how many times we heard that last year? Eleven.
You know how many times it was actually TRUE? Twice. The Miz and Jack Swagger were the only "new" champions that were made last year. The common factor? Money in the Bank. Everyone else had already held the title at least once before that.
We need more guys to reach the main event and claim the top prize of RAW/Smackdown, who haven't already been there before.
John Morrison. Kofi Kingston. Dolph Ziggler. Its a stretch, but Christian.
All guys who could make successful WWE/WH champions and who haven't already been given the strap.
I miss those moments whenever a guy wins his first World Title. All of the emotions that just comes pouring out upon the culmination of that boyhood dream.
They don't have to do it immediately. They can do it later on this year or something (though I'm still rooting for Morrison to win the Rumble tonight).
Create More Storylines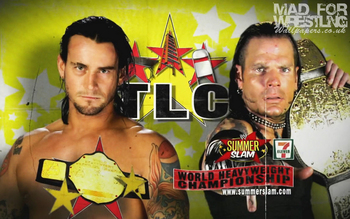 It seems like the WWE nowadays has a one or two track mind and can only create a couple of storylines (per show) at a time.
Currently, we have the Nexus vs Cena and Daniel Bryan "cheating" on the Bellas on RAW and The Corre, "UN-Dashing" Cody Rhodes, and Drew drooling over Kelly Kelly on Smackdown.
Two of these stories are, as mean as it sounds, pointless. Who cares if Daniel Bryan is dating Gail Kim? Who cares if Drew likes Kelly, but Kelly doesn't like Drew? What is this: a soap opera? Well, in a way, I guess its kind of a soap opera, but that's beside the point.
Around this time last year, WWE had plenty of stories going on: fall of Legacy; Bret's revenge; Batista tormenting Cena; HBK tormenting Taker; Sheamus and Triple H's feud; ShoMiz and Morrison/Truth's feud; LayCool vs the entire Divas division apparently; Jericho and Edge's feud.
This all lead to Wrestlemania and even though some of these feuds weren't that special, at least they were given TV time! We get the same guys getting mic time on RAW/Smackdown, followed by a random match between random people it seems.
Properly Build Up PPVs/Feuds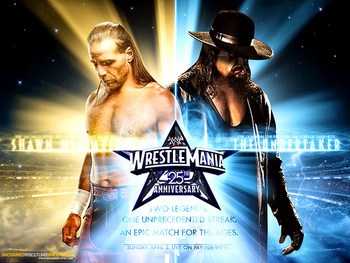 Shawn Michaels vs The Undertaker had one of the best buildups of all time. Two legends battling it out to see who is truly the better man on the grandest stage of them all.
Leading up the Wrestlemania 26, the suspense was killing me. I truly didn't know who was going to win this match (though looking back, Taker was the obvious winner). This, WWE, is how you should always build up your PPVs.
Leave us a lot of room for mystery. Have us second guessing the outcome, wondering who will win.
Besides just booking the feud properly, also, build up the PPV more. Announce matches a few weeks in advance. Give people a reason to want to watch the match. And above all else, stop doing impromptu matches. Don't have the fans guessing what they'll see at the event. Tell them the entire card up front, weeks in advance, that way you can properly build up any rivalries and create hype for the event.
Don't Put John Cena In The Main Event If Its Not Necessary
No, I'm not saying "keep John Cena out of the title picture." I'm saying, DON'T put him in the actual main event, if he's not fighting for a World Title.
Case in point: TLC. What was the point of having John Cena vs Wade Barrett AFTER both the WWE and World Title matches. It was a lackluster match (which is surprising, because these two put on a stellar match at Hell in a Cell) and an obvious end to a lackluster feud that didn't do much for the guy it was meant to put over, Wade Barrett.
"But that was the culmination of the feud and John Cena is the top draw of WWE." I'll give you that one, but why was Team WWE vs Nexus the main event of Summerslam? If it was supposed to be an important event, why not have the Nexus win instead? They were beating people up for two months before that. Why have them lose after two months? Why make them seem like such a threat only to extinguish it so early?
I swear, if Cena isn't in a title match at Mania, he better not be in the main event (unless its against the Undertaker).
Conclusion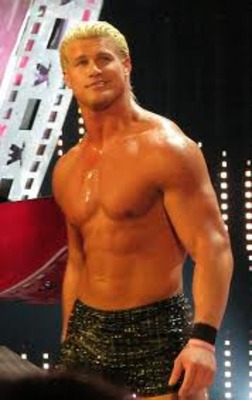 Doesn't sound like TOO drastic of changes, does it? I mean, they can keep their current product going, just book it a little differently, hype it up properly, and actually create some stars out of it.
I know I left out revitalizing the Tag and Divas division, but at this point, it seems kind of hopeless.
What do you guys think? Do you agree with these changes? Are there any I missed out? How would you change the WWE's product?
Leave comments below and if you liked it, press "LIKE."
Keep Reading