2012 London Olympics: Anticipate Illegal Performance Enhancement to Be Hot Topic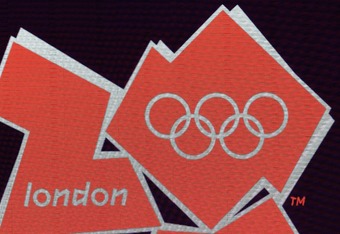 Daniel Berehulak/Getty Images
A recent article in the online "Opinion" section of The Salt Lake City Tribune, Expect illegal drugs at 2012 Olympics, highlights the likelihood of steroids and other performance-enhancing drugs and practices to be a big part of London's 2012 Olympic Games. Their recommendation:
"To stop athletes from doping during the London Games in 2012, start the drug testing now. Testing the athletes before the Games, and not just on-site during the Games, is the lesson of the Salt Lake City Olympics."
This statement has some profound reasoning behind it as the piece reveals the many PED scandals from the 2002 winter games in Salt Lake City:
"Alain Baxter, an alpine skier who represented the United Kingdom, lost his bronze medal after testing positive for methamphetamine. Russia's Larisa Lazutina and Olga Danilova and Spain's Johann Mühlegg, all cross-country skiers, were found using the drug Darbepoetin and stripped of their medals. Belarusian ice hockey player Vasily Pankov was disqualified after testing positive for the steroid nandrolone. The Belarusian ice hockey doctor, Evgeni Lositski, was banned.
In a final embarrassment, following the Games, blood transfusion equipment was found in the rooms where the Austrian ski team stayed. Team officials claimed the equipment was to prevent the flu, and the world's media collectively laughed."
Should testing of hopeful 2012 Olympic athletes for steroids, HGH, and other illegal performance-enhancement practices start now?
This long list of athletes and occurrences does not bode well for the testing that was done at those games as this article places blame for the reason so many slipped through the cracks on the following:
"The real question is how many cheating athletes were not caught before the Games, because most cheating occurs in training, not the competition itself."
Thus, the recommendation put forth in the article (one I wholeheartedly agree with) recommends illegal performance-enhancement testing (for steroids, HGH, and other substances) well before the 2012 Olympic Games begin—more than a year before.
There are some that might scoff at that recommendation since steroid and performance-enhancement practices have become so prevalent that it seems nearly impossible to make a dent in these winning at all costs attitudes. Athletes from many different levels now (not just the elite) are taking whatever steps they deem necessary in order to "win" or "achieve" something they want, no matter what the consequence. And I use those terms win and achieve very loosely here.
I suppose one's perspective on whether to test early or not (maybe even whether testing should be done at all) boils down to on which side of this issue you fall. On one side, you might believe that all this testing, the earlier the better, helps encourage the proper perspective in sports: Winning and achievement are a byproduct of pure human endeavor, and that working toward maintaining a level playing field is an important part of this endeavor.
However, on the other side, one might believe that competitive sports are merely entertainment. A battle between competitors and teams which steroids and performance-enhancement make all that much more appealing; if an athlete is so willing to accept the consequences of their own use of PED's, then the choice is up to them as individuals.
I have to side with the former viewpoint; the negative effects of the latter perspective on our younger competitors carries too much weight for me to feel any other way.
This article is
What is the duplicate article?
Why is this article offensive?
Where is this article plagiarized from?
Why is this article poorly edited?