NBA: How To Fix the Minnesota Timberwolves
Elsa/Getty Images
At first, I was not a David Kahn fan because he messed up big time during the 2009 NBA draft with drafting 2 points guards in a row. However, I am starting to see the beginning of something great for this franchise. They have solidified the forward positions with Kevin Love and Michael Beasley. With Ricky Rubio on the horizon, this team will continue to improve one season at a time unless they begin to make some moves.
No matter what type of player Ricky Rubio may be, we know that he is going to be at least a top 10 passer in the NBA. So that makes thee starting positions are solidified for the Wolves. The two problems that need to be addressed are the starting center and shooting guard positions.
Wesley Johnson and Corey Brewer have both been playing this position. Brewer is better coming off the bench and Johnson is still a very raw player. Darko Milicic at the center should be coming off the bench as well while they see their other rookie Nikola Pekovic slowing come into the rotation.
The organization publicly claimed that this team will need at least this season to grow their young players. Although Love and Beasley have been playing very well, they really aren't franchise-type players. If they could find a player of that caliber that could play the shooting guard position by the start of next season, this team could make the next step by competing for the playoffs.
There are many scenarios that this team could follow. It is important for the team to be aggressive and look for athletic scorers...
A Trade With The Portland Trailblazers?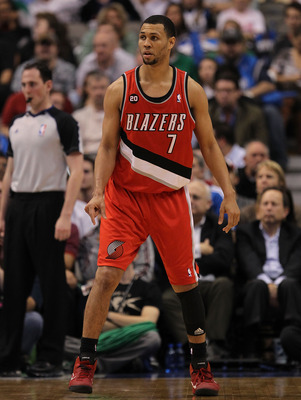 Ronald Martinez/Getty Images
Brandon Roy was actually drafted by the Minnesota Timberwolves but was traded on draft day for Randy Foye in 2006. They would love to take that trade back now seeing how both of their careers have gone. Since coming into the NBA, Roy has arguably been the third best shooting guard behind Kobe Bryant and Dwyane Wade. However, his recenty decision to have knee surgery on both needs makes him a major question mark for the future. The Wolves could take a risk and make a move in the off season for Roy. However, if Portland believes that Brandon Roy can still be a franchise player, a trade for young Wesley Matthews who has shined for Portland in his absence would improve the Timberwolves in a trade as well. Matthews has grown on me enough to think that he could be an all-star one day. I think a trade for one of these players would only be beneficial for the organization.
Trade Scenarios
1. Minnesota Receives Brandon Roy
Portland Receives Jonny Flynn, Wesley Johnson, 2 first round picks from Al Jefferson Trade
2. Minnesota Receives Wesley Matthews
Portland Receives Jonny Flynn, Wesley Johnson
Or... Corey Brewer, Jonny Flynn, and first round pick
This was originally thought to be a good idea but now that Brandon Roy had surgery on both his knees, a trade with Portland seems unlikely.
A Trade With The Memphis Grizzlies?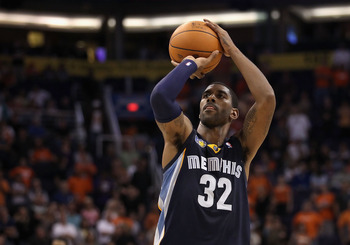 Christian Petersen/Getty Images
Yet again, O.J. Mayo was originally drafted to the Timberwolves but was traded for Kevin Love in 2008. There have been rumors coming up lately that Mayo may come back to the Twin Cities. I think a fresh start would be great for Mayo and joining his other draft classmates with Love and Beasley would help his game. I still believe we have not seen the best from Mayo yet and still has potential to be a franchise player. At worst, he would be a great player coming off the bench if he cannot fully embrace being a starting shooting guard.
Trade Scenario
1. Minnesota Receives O.J. Mayo
Memphis Receives Jonny Flynn and Future first round pick
Or Corey Brewer and Future first round pick
This has been mentioned recently and may continue until the trade deadline. A bigger trade with Marc Gasol should bring interest to the Wolves.
Blockbuster Trade With The Golden State Warriors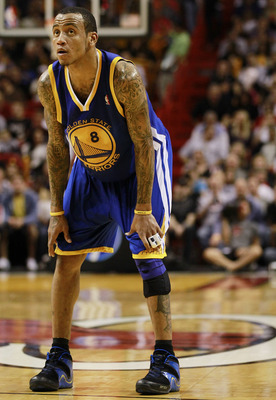 Marc Serota/Getty Images
When Ricky Rubio comes to Minnesota, this team is going to run. A great guard compliment to Rubio should be an athletic, explosive guard that is able to take the last shot of the game and score many ways. It would take a lot to move him, but the Warriors franchise wants to turn the team over to Stephan Curry.
Trade Scenario
Minnesota Receives Monta Ellis
Golden State Receives Jonny Flynn Wesley Johnson 2 first round picks from Al Jefferson Trade and 2012 and 2013 2nd pick
To begin fixing this team, this trade goes through Ellis is now playing for the Timberwolves.
Team Look Going Into This Summer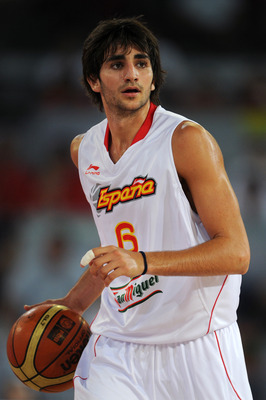 Jasper Juinen/Getty Images
With the successful trade with the Golden State Warriors, the young Timberwolves continue to improve but still end the season with one of the top five worst records in the league. Before looking towards the draft, they would expect this lineup with Ricky Rubio for next season...
PG: Ricky Rubio (S)
Luke Ridnour
SG: Monta Ellis (S)
Wayne Ellington
SF: Michael Beasley (S)
Martell Webster
Lazar Hayward
PF: Kevin Love (S)
Anthony Tolliver
C: Darko Milicic (S)
Nikola Pekovic
With the expectations of not resigning Corey Brewer, the team would look to fill holes via the draft or free agency at the wing as well as some post help down low.
Prior Draft Day Trade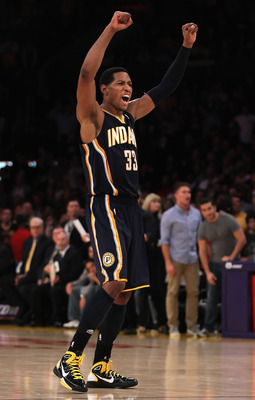 From Aaron Smith's article "UK remains uncertain about Enes Kanter's appeal"
Jeff Gross/Getty Images
A move for another capable and consistent twenty point scorer to this team would continue the building process. The Wolves could send Michael Beasley, Nikola Pekovic, and their 2013 first round pick to the Pacers for Danny Granger.
Playing with other capable scores in Ellis and Love and not having to do all the scoring will help him become a better player overall. This team continues to build quickly but accurately. This small forward move is simple to make. Beasley has shown potential, but he lacks consistency. Granger is a solid 25 point scorer and would be a key piece to the team.
2011 NBA Draft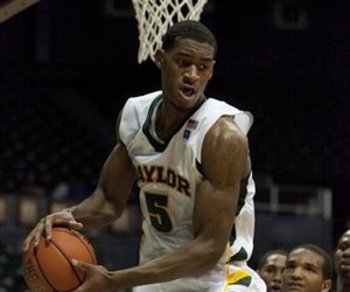 From Diamond Head Classic
It feels like the Wolves have had some rough lottery nights and have a worst draft position than their record projects them to be. Lets assume that the lottery ends up...
1. Cavaliers
2. Wolves
3. Kings
The Cavaliers will look to pick the player that they believe can change their franchise. That will most likely be at the point guard position and draft Duke's Kyrie Irving. This is good because it doesn't give David Kahn a chance to draft a point guard. They have to go with the best player available which would be 6-11 Freshman Perry Jones. He has a ton of potential and could be the player that could not only bring this team to become a playoff team, but maybe as a title contender.
If the Wolves hit on him, they will contend in the west during the decade. He is, off course, still very raw. However, his 7-3 wingspan and his ability to handle the ball will help running along with Ricky Rubio.
2011-2012 NBA Season Preview?
Jeff Gross/Getty Images
The conclusion of this franchise makeover now looks like this.
PG: Ricky Rubio (S)
Luke Ridnour
SG: Monta Ellis (S)
Wayne Ellington
LaceDarius Dunn (Rookie)
SF: Danny Granger (S)
Martell Webster
PF: Kevin Love (S)
Perry Jones (S) (Rookie)
Anthony Tolliver
C: Darko Milicic
Samuel Dalembert (Free Agent)
Within 9 months of time, this team could turn from a bottom feeder to a upcoming playoff team.
This team lacks star power big time. This team now has 3 potential 20 point scorers and a promising rookie.
These trades not only make the team better, but are perfect pieces for the rookies in Rubio and Jones.
Go Wolves! Comments?
Keep Reading

Minnesota Timberwolves: Like this team?