USC Football: Time for Congress To Fix the NCAA Problems
January 4, 2011
Joe Shell Jr., a legal analyst for a major Long Beach law firm and USC alumni, has gone to Congress to question the truthfulness of the NCAA's due process guarantees to Congress in 2004 and challenging its tax-exempt status for not living up to its charter and mission statement.  This was first reported by Dan Weber on Jan. 2 in Going after the NCAA's 'underbelly'.
At the very least, the NCAA misled Congress in their testimony in 2004 about due process guarantees and can hardly be complying with its mission statement core purpose:  "Our purpose is to govern competition in a fair, safe, equitable and sportsmanlike manner, and to integrate intercollegiate athletics into higher education so that the educational experience of the student-athlete is paramount."
One has to wonder about the tax-exempt non-profit status of the NCAA granted by Congress well before the huge TV revenues of today. 
The current year NCAA budget includes $639M in TV revenues, and this leads to conflicts of interests in their decisions.  It is no coincidence that the NCAA has not issued a TV ban for NCAA major infraction cases since 1996. 
Furthermore, the NCAA has skimmed about $400M from TV revenues to increase their net assets, growing at about $40M per year.  How can that continue to be considered a non-profit organization?
The spotlight on the NCAA has never been so bright because of the recent Auburn's Cam Newton and Ohio State rulings less than six months after the USC decision.  Some of these problems with the NCAA were discussed in Pryor's acts expose charade of college athletics; Column: Trojans hope NCAA appeal is not fruitless; NCAA Hypocrisy Responsible for Many Athlete Problems Like Ohio State; NCAA Corruption in USC Reggie Bush, Auburn Cam Newton, and North Carolina Cases; and Ten Reasons Why USC Football NCAA Sanctions are Not Fair.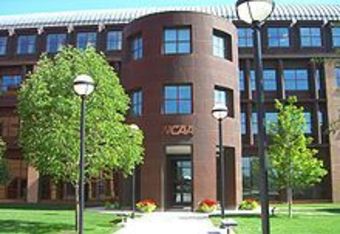 It is no surprise that a letter to the NCAA President with the information in Eight Solutions to Fix the NCAA and Improve College Football was ignored with no response.
Mr. Shell sent a cover letter with a 130-page briefing binder to Alabama Congress Spencer Bachus who made the 2004 NCAA hearing request and was least convinced by the NCAA's due process guarantees. Copies were also sent to new NCAA President Mark Emmert and director of enforcement Julie Roe Lack. 
The same information was sent to Vista's Darrell Issa because his Oversight Committee will handle many of the investigations in the new Congress and David Dreier of San Dimas of the powerful House Rules Committee.  Additional copies were sent to Utah's Orrin Hatch, Iowa's Charles Grassley and Montana's Max Baucus who all have previous interests with the NCAA's way of doing business.
It has become clear that the arrogance of the NCAA makes them numb to the criticism of their unfair practices including lack of due process. This arrogance combined with a lack of integrity may become the "rope" that hangs the NCAA.
It is interesting that the same legal "expert" (Nebraska law Professor Dr. Josephine (Jo) R. Potuto) who testified to Congress for the NCAA, also helped the COI chairman Paul Dee railroad USC even though her limit of three three-year terms had expired.
No school has every been penalized so harshly for primarily extending benefits to lure a player (Reggie Bush) to leave school with no recruiting or academic violations.  This was done solely by parties with no connection to the Trojans. 
There was no credible evidence anyone at USC knew of the scheme to advance Heisman Trophy winner Bush and his family's illegal benefits from a pair of prospective agents. All this was done 150 miles from the USC campus.
It required four years of investigation to produce the NCAA mistakes, new precedents (since ignored), broken rules and lack of due process to rationalize unprecedented football sanctions against USC.
It will be interesting to see how this story develops.  Will Congress hold the NCAA accountable for its actions? How will this affect the USC appeal and subsequent actions by the Trojans?
Here is a petition "Tell Congress to Investigate the NCAA" if you are interested.
"All it takes for evil to triumph is for good men to do nothing." – Edmund Burke