UFC 125: Betting Odds and Predictions For Every Fight On The Card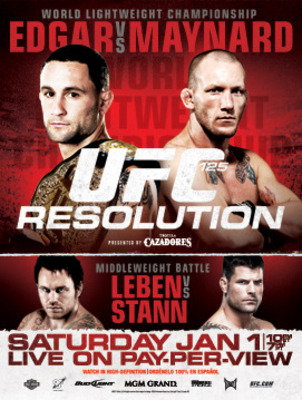 UFC 125 is only a few days away now, and I know all of you out there are wondering how you can win the most money to start the new year.
Well I've got the odds for the main card for you, and I've got my personal predictions for all the fights.
The main event is for the lightweight title, and is a rematch from two years ago between Frankie "The Answer" Edgar and Gray "The Bully" Maynard.
Enjoy, and everyone have a happy, healthy new year.
Jacob Volkmann Vs. Antonio McKee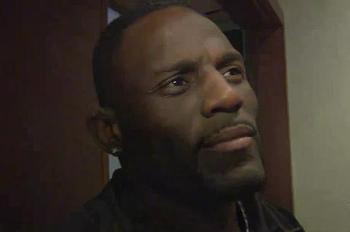 This lightweight battle to start the night features Jacob "Christmas" Volkmann and Antonio McKee.
Volkmann is 11-2, 2-2 in the UFC. He comes into this bout after two straight wins over Ronnys Torres and Paul Kelly, with both of those coming via decision.
Antonio McKee is 25-3-2 and is on a 15 fight unbeaten streak making his UFC debut. Most of his wins are via decision as well.
Prediction: I'll give this fight to McKee based on experience. I predict a win via split decision.
Jacob Volkmann +190
Antonio McKee -250
Daniel Roberts Vs. Greg Soto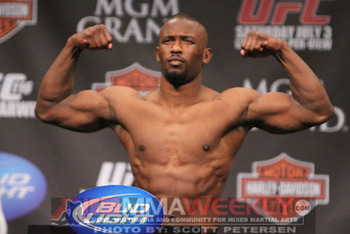 The second fight of the night is a welterweight battle between Daniel Roberts and Greg Soto.
Roberts comes into this fight with a record of 11-1 (2-1 UFC). He is also coming off a submission of the night at UFC 121.
Soto comes in with a record of 8-1 (1-1 UFC) and his only loss is due to an illegal upkick which he delivered at UFC 111.
Prediction: I'll say Roberts by second-round submission.
Daniel Roberts -105
Greg Soto -125
Mike Brown Vs. Diego Nunes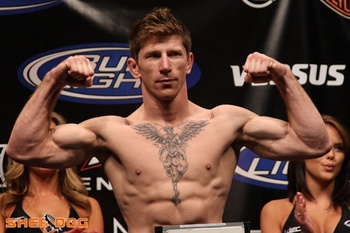 The next fight of the night is a featherweight bout between Mike Brown and Diego Nunes.
As the former WEC Featherweight Champion, Mike Brown (24-6) is making his UFC debut after a win over Cole Providence at WEC 53.
Diego Nunes is 15-1 and is also making his UFC debut. He is coming off two straight wins over Raphael Assuncao and Tyler Toner, respectively.
Prediction: Mike Brown via third-round submission.
Mike Brown -265
Diego Nunes +205
Phil Baroni Vs. Brad Tavares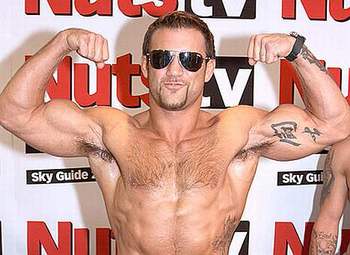 The next fight is a middleweight bout between Phil "The New York Badass" Baroni and The Ultimate Fighter Season 11 contestant, Brad Tavares.
Baroni comes into this fight with a record of 13-12, on the heels of two straight losses to Joe Riggs and Amir Sadollah. Baroni is probably fighting for his career at this point so expect him to put on a great show.
The Hawaiian native Brad Tavares comes in with a record of 6-0, and we last saw him when he beat Seth Baczynski on the TUF 11 Finale.
Prediction: Brad Tavares via first-round TKO.
Phil Baroni +170
Brad Tavares -210
Josh Grispi Vs. Dustin Poirer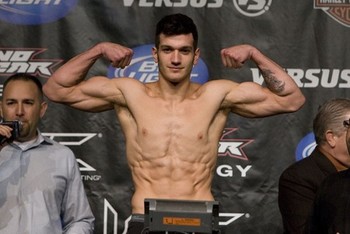 Josh Grispi must be one pissed off dude. After originally being slated for a co-main event against featherweight champion Jose Aldo, he got bumped all the way down the card, and will be taking on Dustin Poirer.
Grispi comes in on a 10 fight winning streak (4-0 WEC) and with a record of 14-1 overall. Since he was originally slated for the featherweight championship fight I can only assume he's been impressive.
Poirer comes in on the heels of a first round, first minute TKO of Zach Micklewright. He brings in a pro record of 8-1 (1-1 WEC).
Prediction: Grispi by first-round submission.
Josh Grispi -290
Dustin Poirer +230
Marcus Davis Vs. Jeremy Stephens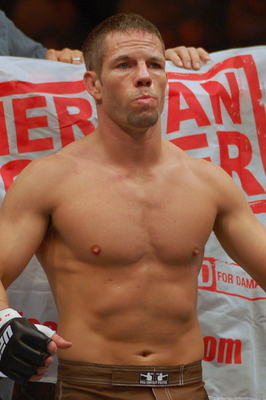 Next up is a lightweight fight between Marcus "Irish Hand Grenade" Davis and Jeremy "Lil' Heathen" Stephens.
Fresh off a third-round submission loss to Nate Diaz, Davis is coming in with a record of 17-7. As he has decided to cut down from welterweight, Davis is also making his debut at lightweight.
Jeremy Stephens comes in with a record of 18-6, fresh off a split-decision loss to Melvin Guillard.
Prediction: Davis by unanimous decision.
Marcus Davis +190
Jeremy Stephens -250
Clay Guida Vs. Takanori Gomi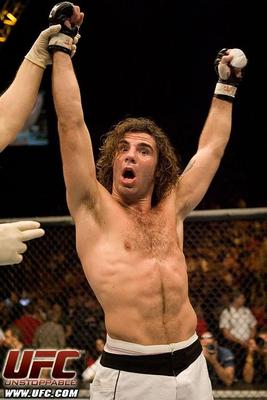 Next up is a lightweight fight between Clay Guida and Takanori Gomi.
Clay "The Carpenter" Guida is currently 27-11, and on a two-fight win streak, both of which have been finishes. He last beat Rafael dos Anjos at UFC 117 due to a jaw injury. In his interview afterwards, he alluded to a a title run, stating his biggest previous impediment was himself, or something to that degree. And if he is truly serious about a title run, beating "The Fireball Kid" will certainly help.
But Gomi will certainly want to stop that, as he is coming off of a Knockout of the Night performance over Tyson Griffin. Gomi is 32-6 in his MMA career, and I'm sure he has lightweight title aspirations as well.
Prediction: Guida via third-round submission.
Takanori Gomi +120
Clay Guida -150
Nate Diaz Vs. Dong Hyun Kim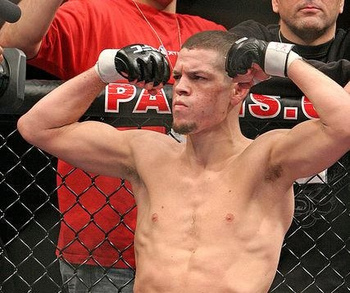 Next is a welterweight fight between Nate Diaz and Dong Hyun Kim.
Diaz comes into this fight with a record of 13-5, and a Fight of the Night, third-round submission over Marcus Davis at UFC 118. He is also on a two-fight win streak, the other victory being Rory Markham.
Dong Hyun Kim comes in with a record of 13-0-1 (1 NC). In his last fight, "Stun Gun" Kim won a unanimous decision over Amir Sadollah.
Prediction: Diaz via first-round submission.
Nate Diaz +100
Dong Hyun Kim -130
Brandon Vera Vs. Thiago Silva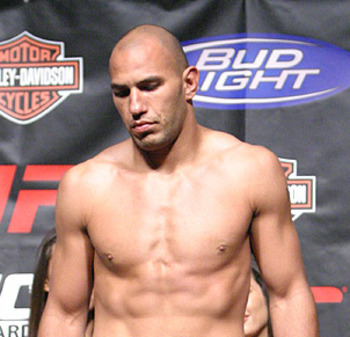 Next is a light heavyweight fight between Brandon Vera and Thiago Silva.
Vera (11-5) is coming in on a two-fight losing streak, so he could very well be fighting for his job. Expect him to put on a show.
Thiago Silva is coming off a loss to Rashad Evans at UFC 108, so he's been out for quite awhile (364 days).
Silva desperately needs a win after his year-long layoff, but Vera needs a win to keep his job.
Prediction: Vera by first-round KO.
Brandon Vera +130
Thiago Silva -160
Chris Leben Vs. Brian Stann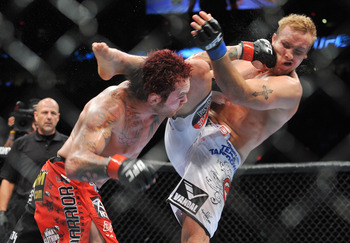 Jon Kopaloff/Getty Images
The co-main event of the evening is Chris "The Crippler" Leben versus Brian "All American" Stann.
Leben comes into this fight with a record of 25-6, and is currently on a three-fight win streak. The last time we saw him was when he was giving us one of the best fights of the year against Yoshihiro Akiyama at UFC 116.
Brian Stann comes into this fight 9-3, on the heels of a win over Mike Massenzio. Not sure what Stann had to do to get this fight, but it doesn't matter because he did.
Prediction: Leben via second-round TKO.
Brian Stann +155
Chris Leben -190
Lightweight Championship Fight: Frankie Edgar Vs. Gray Maynard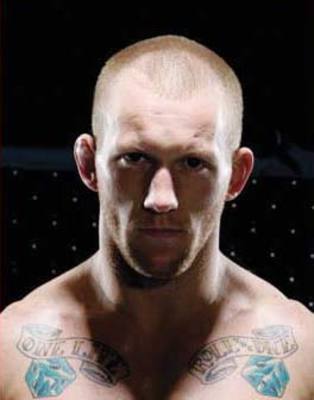 And in a rematch of a fight from two years ago, UFC Lightweight Champion, Frankie Edgar, will be taking on the only man to defeat him, Gray Maynard.
"The Answer" Edgar comes in at 13-1, after his two shocking defeats of BJ Penn, where he was an underdog in both. Prior to those, he was on a three-fight win streak (so now he is currently on a five-fight win streak). Now, after going the distance with BJ Penn twice, he gets a chance to avenge his only career-loss against Gray Maynard.
"The Bully" Maynard comes in as an undefeated fighter. 10-0, with one no-contest, Maynard has already beaten Frankie Edgar once. In his most recent fight, he earned a unanimous decision over Kenny Florian at UFC 118.
Expect this fight to mainly be a wrestling match folks.
Prediction: Edgar has proved the oddsmakers wrong before, but I expect Maynard to come in and take the belt he deserves in a unanimous decision.
Frankie Edgar +110
Gray Maynard -140
Keep Reading