Brock Lesnar: 10 WWE Wrestlers We'd Love To See Him Fight at WrestleMania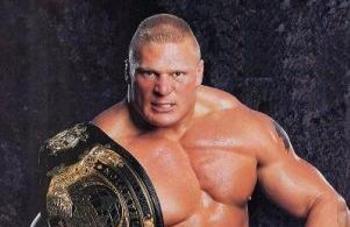 The potential return of The Next Big Thing is the next big thing in the IWC universe.
A report by pro wrestling scoopmaster Dave Meltzer states Brock Lesnar is seeking release from his UFC contract in order to return to WWE, the place that made him famous.
The question on most minds is: Who will Lesnar clash with if/when he returns to the WWE Universe? The Undertaker appears to be an obvious name, but will The Deadman be ready for WrestleMania?
Let's take a look at 10 superstars Lesnar could clash with upon his return to World Wrestling Entertainment.
10. John Morrison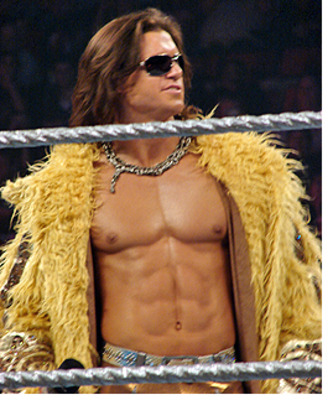 It's clear WWE is giving Morrison a chance to shine with his current position as No. 1 contender to the WWE Championship.
If they're serious about his push, Morrison could clash with the returning Lesnar.
Like his short-lived feud with Sheamus, Morrison could crash Lesnar's return to WWE, setting up a feud between the two that would culminate at WrestleMania.
The feud would do well for both WWE and Morrison. It would allow the creative team to continue current programs (Cena/Punk, Orton/Miz, etc.) while getting Morrison's name continued exposure with the massive amount of attention Lesnar's name immediately brings.
The only issue with this feud may be the logic of the move. Many might scratch their head with Lesnar returning to fight a newcomer to the main event. The upside, however, would make it a feud to watch.
9. Kofi Kingston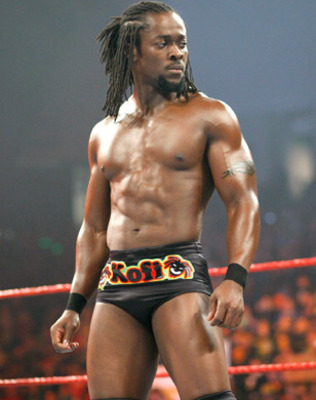 A feud pitting Kofi Kingston against Lesnar would be very similar to the one on the slide that precedes this one.
The move, however, could have two very different results for WWE.
First, it would finally establish Kingston as a player on the main-event level. WWE creative has toyed with the idea of pushing Kingston, a crowd favorite, for months upon months. Throwing him into a feud with Lesnar would immediately give Kingston the credit he needs to be considered a true main eventer.
Secondly, it would give SmackDown some much-needed star power. Outside of Edge, Rey Mysterio and The Undertaker, there really aren't any heavy hitters on Friday nights. Also, there really aren't any established heels on SmackDown, and Lesnar seems to be a heat magnet. It's a natural pairing that would benefit WWE on multiple levels.
8. Daniel Bryan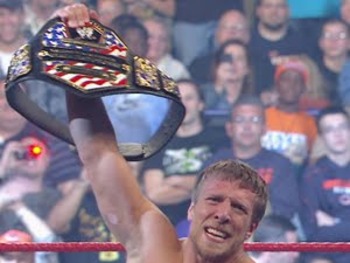 The reigning U.S. Champion takes on one of the most accomplished amateur wrestlers in WWE history. What doesn't make that a great feud?
Daniel Bryan can sell the hell out of a beating, and Lesnar can sell the hell out of giving one. It would be yet another tale of climbing the mountain against a much larger opponent for Bryan, and few WWE fans wouldn't enjoy seeing Bryan take it to the loud-mouthed, over-confident Lesnar.
It's the David-versus-Goliath tale we've all come to know in WWE storylines. This time around, it would be an up-and-coming star taking on a former world champion.
It would be a true WrestleMania moment to see Bryan slap the LeBell Lock on Lesnar to make The Next Big Thing tap out in front of thousands of WWE fans in the Georgia Dome this upcoming April.
7. Triple H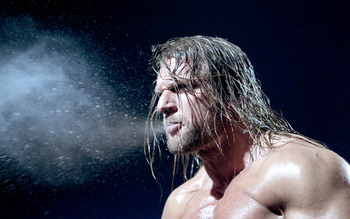 The return of The Game met with the return of Brock Lesnar—can you imagine the hype?
Triple H is one of the most established, well-known pro wrestlers in recent history. Lesnar is a walking hype machine, bringing attention from multiple mediums with him wherever he goes.
The WWE Universe would be in for a true clash of the titans if these two were to butt heads at WrestleMania XXVII. It would provide a new mountain to climb for the King of Kings, while bringing instant "big fight" atmosphere to Lesnar's return to the Grandest Stage of Them All.
With Triple H's schedule likely limited once he finally returns to WWE programming, the likelihood of this historic clash seems low. But we can dare to dream, can't we?
6. Kane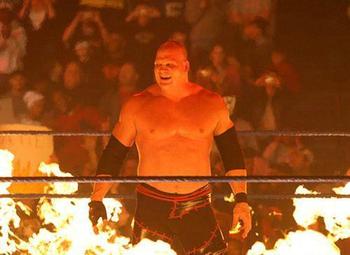 Kane is in dire need of a feud that doesn't involve The Undertaker or Edge. If Brock Lesnar were to return to WWE as a face, Kane would be the perfect opponent.
Lesnar had a classic feud with another monster, Big Show, during his first run with WWE. A clash with the former World Heavyweight Champion may bring a new excitement to Friday nights as 2011 commences in the upcoming weeks.
Kane has been cutting top-notch promos as of late, and Lesnar was never far from bringing it on the mic as well. The two men could bring serious build to a WrestleMania clash as the weather begins to warm and the road to Atlanta concludes April 3.
5. Edge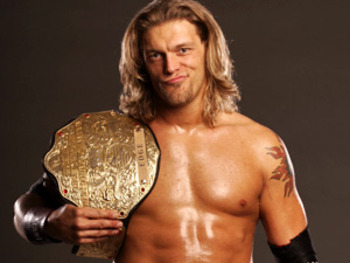 Few WWE superstars bring to the table what Edge does. There are few ways to sate Lesnar than to bring him back to feud for the world title, which just so happens to be residing around the waste of the Rated R Superstar.
As stated earlier in this piece, SmackDown is lacking a heel with a true pedigree as a top-tier superstar. Despite his six-year absence from a WWE ring, Lesnar would immediately be the biggest heel name on Friday nights, providing a natural opponent for the current World Heavyweight Champion.
Few clashes could headline SmackDown's contribution to this year's WrestleMania than a clash between Edge and Brock Lesnar.
4. Randy Orton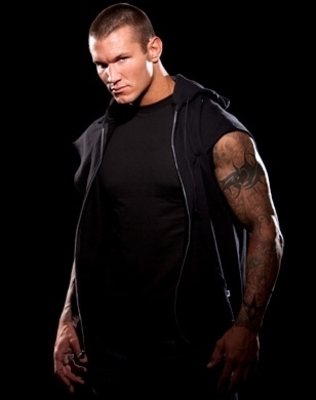 There are few men in WWE that are as popular with the WWE Universe as Randy Orton is. What a splash it would be to see Brock Lesnar return to take aim at The Viper.
Orton's current state is one of limbo. While I fully expect Orton to continue his feud with The Miz once John Morrison fails to win the WWE Championship next week on Raw, a feud with Lesnar would be a fresh look for WWE's Apex Predator.
An Orton-Lesnar feud would bring heaping amounts of attention and would grab the attention of every WWE fan across the world.
Orton may be WWE's hottest commodity right now. Bringing him together with Lesnar would be a feud for the ages.
3. John Cena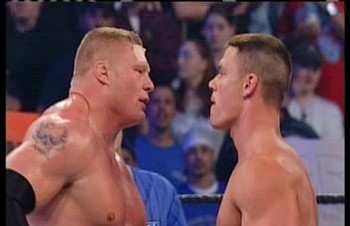 Many moons ago, Lesnar and Cena crossed paths. At the time, Cena was just starting his ascent to the astronomical heights he sees nowadays, while Lesnar was the hot commodity.
The roles have reversed. Cena is the face of WWE, while Lesnar represents just about everything Cena's character fights against.
Lesnar doesn't exactly need help getting heat, but anything he might say or do that is anti-Cena would make him into the biggest villain in the WWE Universe.
A clash between these two behemoths of WWE lore would surely bring big bucks to WrestleMania. All eyes would be on Atlanta if, and potentially when, Lesnar and Cena clash in the Georgia Dome.
2. Sheamus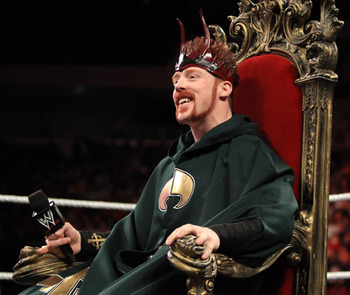 May I present the list's wild card.
Sheamus doesn't really have anything serious going with 2011 on the horizon. Lesnar would clearly need a feud to kick off his return to WWE. Both men are closer to 300 pounds than they are 200, and neither one is carrying around a whole lot of excess weight.
Two monsters of the squared circle, Lesnar and Sheamus could come together in front of thousands of wrestling fans in four months at WrestleMania XXVII.
A feud with Sheamus would likely require Lesnar to return to the company as a face, but the two heavyweights could have a monumental clash the WWE Universe loves to see.
When two massive superstars enter the ring to square off, the WWE Universe reacts. Sheamus and Lesnar fit the bill and could bring serious excitement with a WrestleMania bout.
1. The Undertaker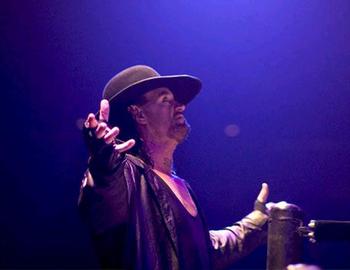 It was the potential clash that started all the excitement. Vince McMahon knows when to run with a story, and this story may be too easy to capitalize on.
Superstars like Ric Flair, Triple H and Shawn Michaels have met The Undertaker on The Grandest Stage of Them All in an attempt to end The Streak. None have succeeded.
What bigger way to bring Lesnar back to the company than to make him the latest opponent to The Undertaker's perfect WrestleMania record?
This, of course, is all contingent on The Deadman's ability to recover completely from his recent surgery. Internet reports have The Undertaker working double time to get back to the ring in time for the biggest pay-per-view event of the year.
The match that was rumored to be on, then promptly shot down by Dana White and multiple Internet reports, may be back on after all.
What a return it would be for Brock Lesnar, win or lose.
Keep Reading