Indy Stars of Today, Possible Future Superstars of Tomorrow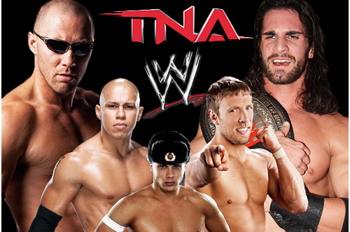 With the loss of big names like Bryan Danielson (Daniel Bryan), Nigel McGuinness (Desmond Wolfe), Tyler Black (Seth Rollins), Low Ki (Kaval)—who has recently been released by WWE—and Alexander Koslov (Peter Orlov) to WWE and TNA over the past couple of years, does the independent pro wrestling scene have anyone left?
Well, in this article I will introduce the world to a few men who might follow the aforementioned stars to the big leagues of the professional wrestling world.
Davey Richards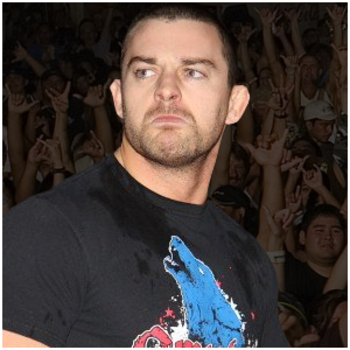 Davey isn't the biggest guy in the wrestling world, but what he lacks in size he makes up for with intensity.
Standing only 5'8" and weighing 205 pounds, Richards is build like the proverbial brick outhouse. This American Wolf has a style that is a mixture of the Dynamite Kid, Chris Benoit, Daniel Bryan and Kaval all in one.
Richards has wrestled for a few Indy promotions over the past couple years, most notably Ring of Honor, Full Impact Wrestling and Pro Wrestling Guerrilla. He is a three time World Champion in singles competition, once in PWG and twice in FIW.
He has also won five World Tag Team Titles, three of them in PWG, two with Super Dragon and the other with Roderick Strong. The other two were in ROH, one with Rocky Romero and the other with Eddie Edwards as the American Wolves.
I feel that Davey is a no doubt Superstar of the future. He could go to either WWE or TNA and be a major force to be reckoned with.
Austin Aries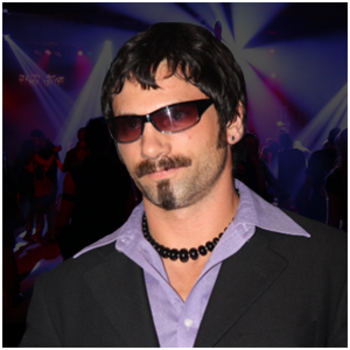 The Greatest Man That Ever Lived or the Greatest Man-ager That Ever Lived. Either way, when this guy is near a wrestling ring, you are in for something special.
Aries is another guy who is not that big in stature. But for what he lacks in size he makes up for with his cunning mind. Aries is the closest thing to Chris Jericho that there is today. He has a similar body type and in-ring skill set.
But where Aries really excels is with a mic in his hand.
A-Double is the only two-time Ring of Honor World Champion. He also spent a couple years working for TNA from 2005 to 2007. With that said, I don't think he'll ever be back in TNA.
But in wrestling, you can't ever say never to anything.
Kenny King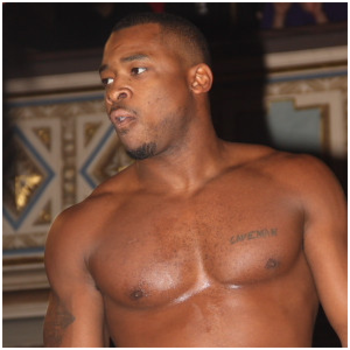 This former Tough Enough competitor has come a long way since being featured on the WWE reality show. Kenny is six feet tall and weighs in at 230 pounds. He is very athletic, to say the least.
I truly believe this guy could be the Deion Sanders of pro wrestling. King has added wrestling skill to his already impressive athletic ability.
After being on Tough Enough, Kenny went to TNA for a brief period in 2005-2006. I really don't feel he was ready for the big time then. He's been with Ring of Honor since 2007 and has really come into his own there.
With Kenny being trained by guys like Al Snow, Chavo Guerrero Jr. and Nick Bockwinkle, he's been put on the right path. WWE is in the middle of a youth movement, so now would be the right time to strike while the iron is hot.
Jon Moxley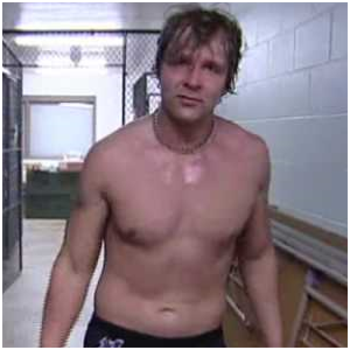 Mox is a hard-nosed competitor with a rugged in-ring style. He is 6'4" tall and weighs around 220 pounds. Jon is one of the most under-rated pro wrestlers in the business today.
The first time I saw this guy in the ring I knew he was something special.
Moxley has won several world championships in different Indy promotions. He is the current Combat Zone Wrestling, Full Impact Wrestling and Insanity Pro Wrestling world champion. He's also held the top title in Heartland Wrestling Association.
Mox held tag team gold with fellow Switchblade Conspiracy member Sami Callihan.
Jon seems to have a few demons, which maybe hinder his chance of making the big move to either of the big companies in America.
Sami Callihan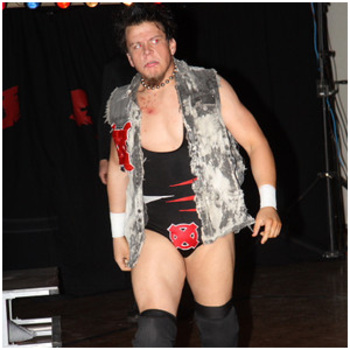 Sami is one of the hardest hitters on the independent scene today, but that isn't all he can do. He is a very good technical wrestler as well.
The main thing I like about Callihan is his very strong character. The New Horror is a somewhat deranged individual with suicidal tendencies. Sami really brings the character to life.
Callihan is 5'11" and weighs 200 pounds. This is a big difference from when he started in the business. Sami has lost a lot of weight over the years. He has lost in the range of one hundred pounds. It's made him able to do a lot more in the ring.
With Sami's ability to play the role of the New Horror, I personally think if he had the help of either WWE or TNA, he would be a great character one day.
Along with his in-ring skill, I think this sets him out above a lot of other guys in the Indies.
Robert Anthony (Egotistico Fantastico)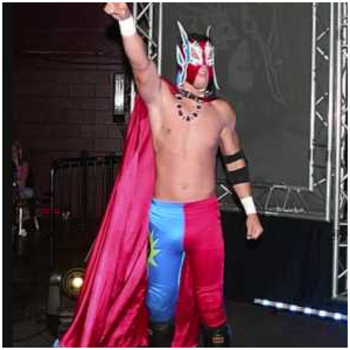 Anthony was trained by WWE Hall of Famer, Harley Race, and a few other people along the way. He is a cruiserweight in style, but not in size. Standing 6'3" and weighing 210 pounds, Robert wouldn't strike you as a highflyer at first glance.
Ego has a lot of charisma to go along with his wrestling skill. I think he's more of a natural baby face, but of late he's proved he can be a good heel as well. Either with a mask or without, this guy has been impressive.
Anthony has already had one shot in WWE's development system. In November 2006 he was sent to Deep South Wrestling, where he wrestled under his real name.
When the promotion was shut down he was sent to Florida Championship Wrestling. He worked there until being let go by WWE in 2008. I think he was too young at the time and was never really given the opportunity to do more.
Ego has won five heavyweight championships on the Indy circuit, two in 3X Wrestling and one a piece in All American Wrestling, Mercury-1 Wrestling and Pro Championship Wrestling. He has also held a couple cruiserweight type titles in other promotions.
With the right opportunity and a little help, I think Robert could be a future mid-card title holder in a major promotion.
A little luck wouldn't hurt either.
Claudio Castagnoli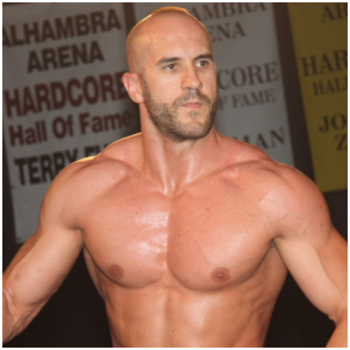 Possibly Switzerland's greatest wrestling prospect ever, Claudio is truly very European. Being Swedish makes Castagnoli a good fit in today's WWE. He would fit right in with other young foreign born Superstars like Sheamus, Drew McIntyre, Alberto Del Rio, Vladamir Koslov, Justin Gabriel, Ezekiel Jackson, Yoshi Tatsu and Wade Barrett.
Claudio's size also fits in well with other guys in WWE. Standing 6'5" and weighing over 220 pounds,Castanogli is one of the biggest men in the Indies.
He also may be in the best shape of any man on the Indy circuit. Claudio is a tremendous physical specimen.
Castanogli signed a developmental deal with the WWE back in 2006, but was released before ever working for the company. Since then he has worked for Indy promotions such as Ring of Honor, where he is half of the tag team champions along with his partner in the Kings of Wrestling, Chris Hero.
He has also worked for other US based promotions like Chikara and Pro Wrestling Guerrilla, where he is the current world champion.
Castanogli has also worked in Japan for Pro Wrestling Noah.
Claudio has really good technical wrestling skills to go along with his natural size. To me, it would be a no brainer for him to sign with either of the bigger promotions.
It's always said that Vince McMahon likes big guys, so why not sign one that can actually perform without needing to start from scratch?
Chris Hero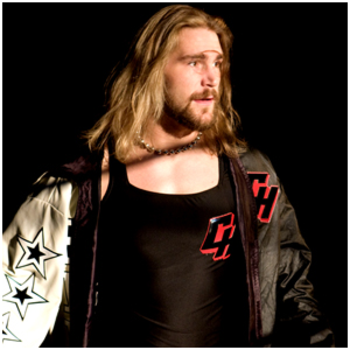 Hero is a true student of the game. His knowledge of the ring is impeccable and no wonder why, being trained by the likes of Dory Funk Jr., Dave Taylor, Fit Finlay, William Regal and a few other lesser named people.
Chris has some of the best striking in professional wrestling. He is most known for his knockout kicks and elbows. Hence the nickname That Young Knockout Kid.
Chris is not a small guy by any means, but he is smaller than he used to be after losing some weight. He is now in the best shape of his career by far. At 6'5" and 225 pounds, Hero isn't a pushover by any means.
Hero has been a world champion for three different promotions: Combat Zone Wrestling, Pro Wrestling Guerrilla and wXw, a German based promotion. He has also been Ring of Honor tag champion twice, along with his partner in the Kings of Wrestling, Claudio Castanogli.
He has also wrestled for other US promotions like IWA Mid-South and Chikara. Hero has also worked in Japan for Pro Wrestling Noah. He is also co-trainer for the Chikara wrestling factory.
Hero is mostly known to the Internet wrestling community for his early matches against now WWE Superstar CM Punk. The men fought battles all over the independent scene. Maybe one day we as fans will get to see the feud renewed on the big stage.
Kevin Steen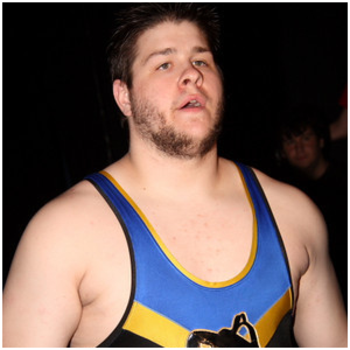 Steen is a Canadian wrestler trained by fellow Canadian Jacques Rougeau. He is surprisingly agile for his size.
Steen weighs around 240 pounds but is only 5'11" inches tall, so at first glance many would think he was a fan who jumped the rail. But he hasn't earned the nickname Mr. Wrestling for nothing. Kevin is a really good technical wrestler. He also mixes in some high flying moves, which you wouldn't expect.
Steen has wrestled for many North American promotions. He's held the top title in four different companies: Capital City Championship Combat, Elite Wrestling Revolution two times, International Wrestling Syndicate three times and Pro Wrestling Guerrilla.
He has also held the Ring of Honor and PWG tag team titles along with El Generico.
If wrestling was about looks alone, I don't think Steen would make it to the big stage. But since it's not all about that then you can never say never. If anyone ever looks past Steen's physique, he could always wrestle himself into a larger promotion.
Roderick Strong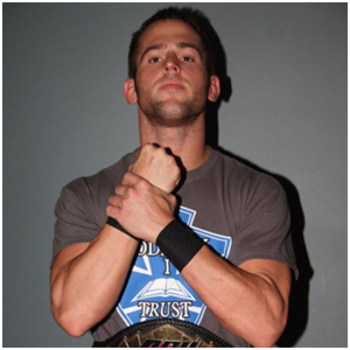 Roddy was trained by Jim "the Anvil" Neidhart, the Warlord and a few other people, so he has all the skills it takes to be a Superstar.
He is known for his brutal chops. He is also known as the Messiah of the Backbreaker because he uses many variations of the move.
Strong is not the biggest guy in the ring. He only weighs 212 pounds and stands only 5'11". But what he lacks in size he makes up for with skill and heart.
Roderick has worn many heavyweight titles for many promotions. He is the current Ring of Honor World Champion. He also has held the American Wrestling Federation, Full Impact Pro, Florida Entertainment Wrestling, IWA-East Coast, Lethal Wrestling Federation and South Florida Championship Wrestling top titles, some on more than one occasion.
Roddy has also won a few tag team titles with a number of different partners, from Davey Richards to Jack Evans.
Strong worked for TNA once already back in 2005 and he has had dark matches for them since. He just hasn't made it be to the big stage. I don't feel as if he's quite ready yet, but in the coming years I do feel he will become a Superstar.
Keep Reading