The Ultimate Fighter: Coaching Matchups We Would Like To See Next Year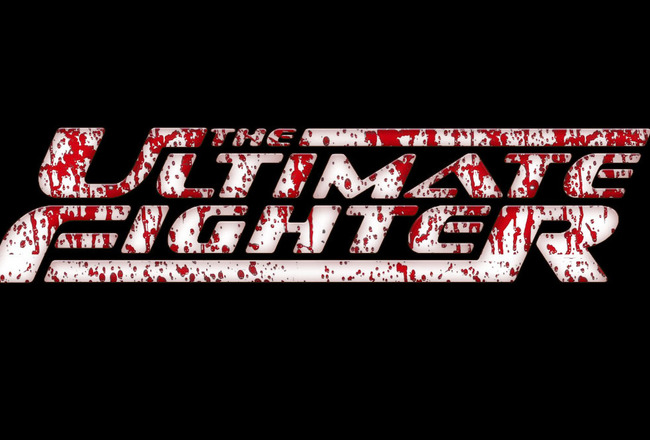 We know that The Ultimate Fighter 13 is coming up shortly. We know the deals in seasons past—16 dudes in one house, one being the token douchebag of the show, one dude being the dark horse, two coaches who end up fighting sometime after the season, sudden victory rounds, blah blah, blah—and we also know that this will be the first season to feature Middleweights and Welterweights.
Well, technically, it's the second. Season four, aka The Comeback, was the first. But it's the first season to feature 185 and 170 lb fighters that few people, if any, have actually heard of.
The only question left to be answered, besides "Who will be the next Ultimate Fighter?", is who will be the men who coach this year's cast of young, hungry talent?
That's where I come in with a flamethrower and a semi full of kerosene.
See, we all have heard rumors of who it could be that coaches this season, but we don't know for sure who it could be.
Who could make the cut?
Let's just have a good look for a moment and see exactly how the dudes may emerge this season, or how they could emerge in some of next year's seasons.
Team Edgar/Maynard vs. Team Pettis/Henderson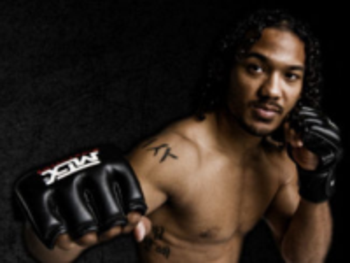 We would have to wait for WEC 53 and UFC 125 to play out, but provided that the UFC/WEC Lighweight Title Unification bout doesn't happen until next summer, it'd be interesting to see how two of these lightweights do when they're the ones coaching the larger-weight fighters.
Remember, last season saw two Welterweights coach a cast of Lightweght fighters, while season nine had the Middleweights overseeing the Lightweights as well as the Welterweights and season eight has two Heavyweights coaching a cast of Light Heavyweights and Lightweights.
The only time that two Lightweights have ever coached a TUF season was when Jens Pulver and BJ Penn coached the first all-155 lb. season.
Not only will it be interesting to see how both WEC and UFC Lightweight Championship titleholders alike coach their respective teams in their quest to become the next Ultimate Fighter, but it will also be interesting to see what level of tension, if any, exists between the two champions during the show.
Hey, they did say that TUF adds a bit of intrigue to the fight between the coaches, right?
Team Alpha Male (Faber) vs. Team Cruz/Jorgensen
Of course, Faber and Jorgensen might wind up being as friendly of coaches as Liddell and Couture were when they began to coach the original TUF cast... or maybe they'd be like Rich Franklin and Matt Hughes. Except Jorgensen and Faber might actually fight if Faber really wants to be the Lighterweight's Randy Couture.
Then, there's also the possibility of Faber and former WEC Featherweight contender Dominick Cruz being coaches of the Middleweight/Welterweights season. And much like the Lightweights, seeing how the smaller guys coach dudes that are ranging from 25 to 40 pounds heavier than these two ought to prove quite interesting.
Also, while Jorgensen and Faber's past might prevent them from any genuine hate-fueled trash talk, the past of Cruz and Faber may not. The past of the current WEC Bantamweight Champion and the former WEC Featherweight Champion stems back to when Faber defended his belt against the then-undefeated Dominator, and Faber's own displeasure with Cruz stems primarily from how he felt Cruz took the loss.
Who needs Rampage-Evans II when you have Faber vs. Cruz II on this season of TUF?
Team Velasquez vs. Team Dos Santos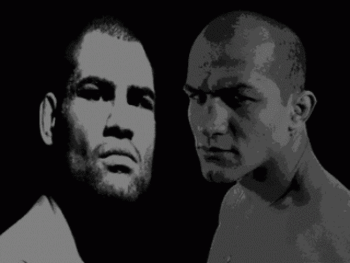 We know this Heavyweight title bout is definitely going down, but the date and venue has yet to be made official.
So if there's no telling when this fight will happen, why not have them coach this season until Dana White can land on a clear date for this, the Heavyweight War of The Prospects.
Then again, Shane Carwin stopped being a prospect when he beat Frank Mir, so maybe we shouldn't really use "prospects" here.
Cain's the champ and JDS is the Challenger.
What better way to prep up for the biggest Heavyweight bout of the year than to have both Champion and Challenger coach the Middleweights and Welterweights this season?
Team Varner vs. Team Cerrone
Sometimes, it helps sell a fight—and create a reason to care about an upcoming season of The Ultimate Fighter—when you have two coaches that are literally incapable of liking each other.
Ortiz-Shamrock, Hughes-Serra, Rampage-Evans, Ortiz-Liddell, and even last season with GSP and Josh Koscheck—they all were fun to watch because, besides having one token jerk, a bunch of promising cast members, and entertaining fights, they all had two coaches who couldn't stand each other.
Thing is, Tito's next (and probably last) fight will come against Antonio "Little Nog" Nogueira, while Chuck is done for the time being. Evans has a shot at Shogun at UFC 129. Rampage's next move is undetermined and may stay as such until after UFC 127, and of course, the same can be said for Koscheck, Hughes and Serra.
As for Shamrock... we'll just keep him in the same boat as Liddell for now.
We all know GSP's next move is a fight with Jake Shields, and apparently Wanderlei Silva isn't coaching this season opposite Chael Sonnen.
To me, that just leaves "Cowboy" Donald Cerrone and Jaime Varner as far as team captains who really do not like each other.
Team Axe Murderer vs. Team Shogun
Think about this one for a sec:
Dana White said it wasn't going to be Wanderlei Silva and Chael Sonnen who coach two respective teams, but does that really mean Wanderlei won't coach this season?
I mean, what if you take Wanderlei and put him in a coaching spot opposite a fellow Brazilian like, say... maybe the UFC Light Heavyweight Champion?
Shogun has said he wouldn't want to fight his friend in the cage, and Wanderlei looked good at 185 when he fought Michael Bisping, so a trip back up to Light Heavyweight wouldn't make sense anyway. We can't confirm that Wanderlei would fight his friend even if Shogun did want to fight Wanderlei.
Besides, Matt Hughes and Rich Franklin were friends who said they wouldn't drop or jump in weight to fight the other, and they still managed to coach against each other on the show.
Perhaps Wanderlei and Mauricio could do the same.
Team St. Pierre vs. Team Shields
Mind you, GSP just finished a season of TUF and no season has seen a previous coach return for back to back seasons. But since Dana White has kept his word and said that Shields will face GSP next, this fight would be yet another way in which to hype up a major title bout featuring the man who is arguably their most polarizing champion and the UFC's latest acquisition.
Besides, Shields was Chuck Liddell's assistant coach on Season 11 of TUF and GSP officially has the distinction of being one of the show's best coaches—not to mention one of the nicest and classiest coaches on the show.
Who says these guys wouldn't be good to go?
Team Torres vs. Team Faber
If Faber doesn't coach opposite the winner of the Bantamweight title bout, he should get the spot opposite UFC 126 featured fighter and perennial fan favorite in the Bantamweight division, Miguel Angel Torres.
Rumors have spread like wildfire about these two fighting each other, even back when Faber was the Featherweight Champion, but some circumstances prevented that super fight from happening (circumstances = Faber losing to Mike Brown twice, then beating Raphael Assuncao only to lose to Jose Aldo, and Miguel Torres losing his belt to Brian Bowles, then losing his chance to get it back against Joseph Benavidez).
Not only have the talks about a potential superfight resurfaced with Torres' win over Charlie Valencia and Faber's win over Takeya Mizugaki, but more than whispers are in the air about these two coaching.
I say if Torres beats Antonio Banuelos at UFC 126 and Urijah gets past his next Bantamweight challenge, then why not put a potential shot at the Cruz/Jorgensen winner up for grabs by having the two fight after TUF wraps up taping?
Any Other Suggestions?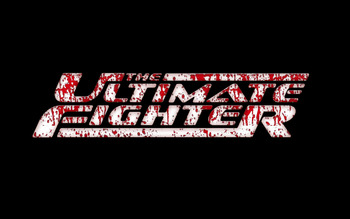 Dana White has said he's expected to know who's coaching by this time tomorrow, so maybe he'll put it to rest, but if you want to give him any more ideas, feel free to let him see it by posting your picks for TUF coaches in the comments section!
Thanks everyone for viewing, and for live coverage of the WEC's Swan Song, check out the live coverage of the entire WEC 53 event here on B/R!
Keep Reading