Post UFC 124: Ranking the Top 10 Lightweights in the UFC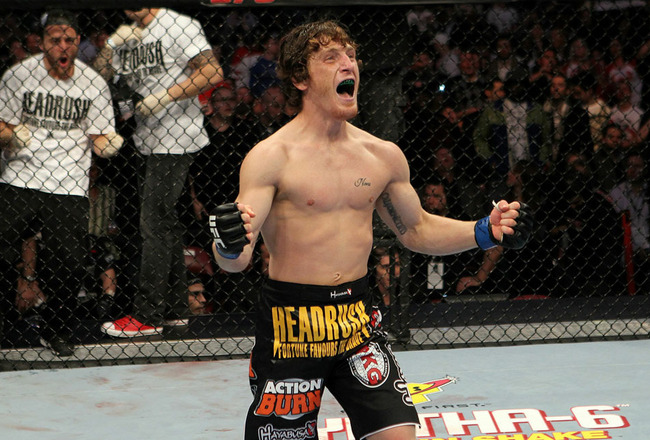 Mac Danzig scored an impressive Knockout of the Night victory over Joe Stevenson at UFC 124.
While the win didn't do quite enough to allow Danzig to break into this my top-10 rankings, he is certainly a fighter to keep an eye on in the future.
A former top contender, Stevenson has now lost four of his last six fights.
10. Evan Dunham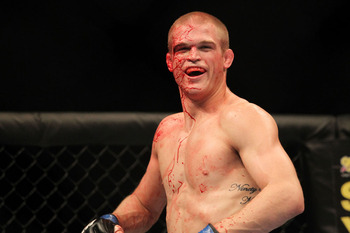 Last Fight: Loss vs. Sean Sherk @ UFC 119
Next Fight: vs. Melvin Guillard @ UFC Fight for the Troops 2
Evan Dunham was set to have an excellent opportunity against Kenny Florian at UFC Fight for the Troops 2. However, Florian has been forced out of that fight with an injury.
Instead, Dunham will face Melvin Guillard. Guillard is a dangerous fighter, but a win over Florian would have been much more beneficial for Dunham.
9. Clay Guida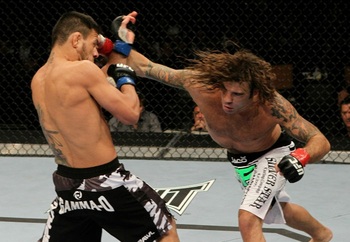 Last Fight: Win vs. Rafael Dos Anjos
Next Fight: vs. Takanori Gomi @ UFC 125
Clay Guida has long been considered at gatekeeper to the lightweight division's elite fighters.
At UFC 125, Guida may have a chance to become an elite fighter himself if he is able to beat Takanori Gomi in impressive fashion.
8. Takanori Gomi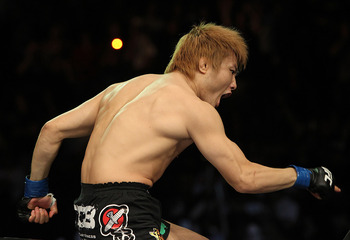 Last Fight: Win vs. Tyson Griffin
Next Fight: vs. Clay Guida @ UFC 125
After losing to Kenny Florian in his UFC debut, Takanori Gomi bounced back with one of the highlight knockouts of 2010.
Gomi showed that he belongs in the UFC as he sent Tyson Griffin face-planting into the Octagon canvas. Now, Gomi will have a chance to prove himself as a contender in the UFC.
7. Jim Miller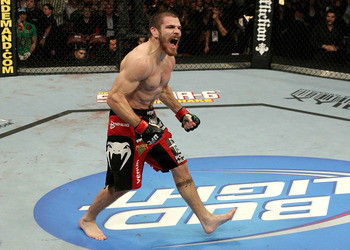 Last Fight: Win vs. Charles Oliveira @ UFC 124
Next Fight: TBA
The time has come for Jim Miller to get some recognition for what he has been doing in the UFC.
Miller has now won six fights in a row, including his Submission of the Night victory at UFC 124 over Charles Oliveira. With the only losses of his MMA career coming against Gray Maynard and Frankie Edgar, Miller could be on his way to a rematch for the UFC lightweight championship.
6. Sean Sherk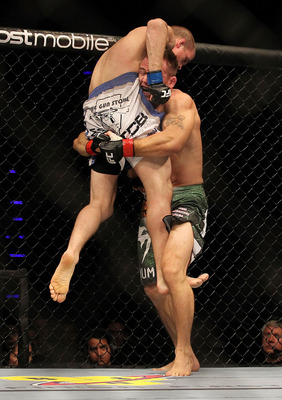 Last Fight: Win vs. Evan Dunham
Next Fight: TBA
After battling injuries for more than one year, Sherk finally returned to the Octagon with a victory over Evan Dunham at UFC 119.
While it was far from a dominating performance, Sherk did enough to take a decision on the judges' scorecards. The win proved that the 37-year-old Sherk is still relevant in the lightweight division.
5. George Sotiropoulos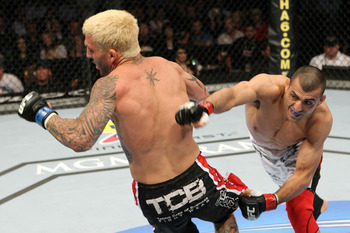 Last Fight: Win vs. Joe Lauzon
Next Fight: vs. Dennis Siver @ UFC 127
Sotiropoulos continues to run through his competition in the UFC. While many hoped his next opponent would be a top contender, Dana White named Dennis Siver as Sotiropoulos' next adversary.
Siver is a tough fight for anyone in the division, but his lack of star-power shows that Sotiropoulos may still be a few fights away from a title shot.
4. Kenny Florian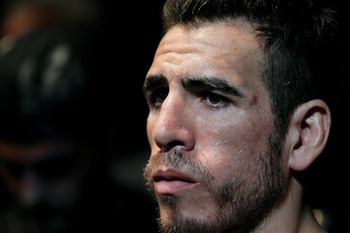 Last Fight: Loss vs. Gray Maynard
Next Fight: TBA
With a title shot on the line, Kenny Florian suffered another letdown in a fight against Gray Maynard.
Florian was schuduled to fight Evan Dunham at UFC Fight For The Troops 2. However, Florian suffered an injury and was removed from that bout.
3. B.J. Penn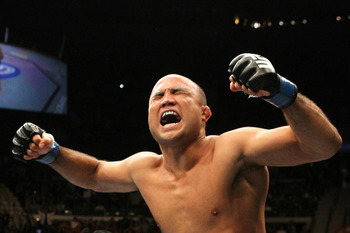 Last Fight: Win vs. Matt Hughes
Next Fight: vs. Jon Fitch @ UFC 127
With his impressive knockout victory over Matt Hughes at UFC 123, Penn became a contender at welterweight.
Although his lightweight future is on hold, Penn seemed to have the anger from back-to-back defeats against Frankie Edgar fresh in his mind as he threw the punch that may have ended Hughes' career.
2. Gray Maynard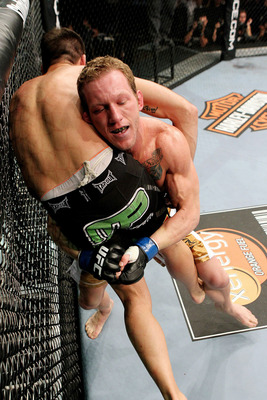 Last Fight: Win vs. Kenny Florian
Next Fight: vs. Frankie Edgar @ UFC 125
With his win over Kenny Florian, Gray Maynard earned himself a shot at becoming the UFC lightweight champion.
Possibly more important to him, Maynard earned a chance to show why he deserved a title shot before Frankie Edgar.
1. Frankie Edgar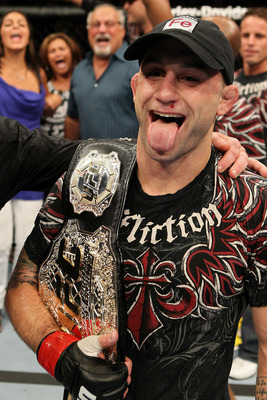 Last Fight: Win vs. B.J. Penn
Next Fight: vs. Gray Maynard @ UFC 125
As an underdog, Frankie Edgar successfully defended his championship for the first time with a second consecutive win over B.J. Penn.
If Edgar wishes to remain champion, he will have to win as an underdog again against Gray Maynard.
Keep Reading