Showtime! 11 Reasons Why You Should Still Love the Super Six Tournament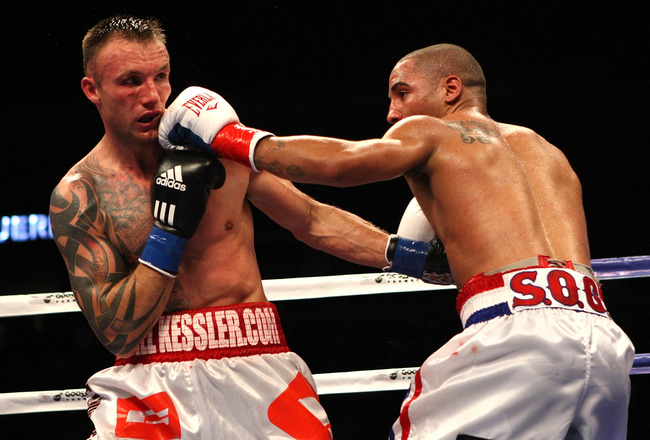 Jed Jacobsohn/Getty Images
Showtime's Super Six Super Middleweight Tournament was greeted by most fight fans when it was announced in 2009 as one of the best things to happen to boxing in years. The tournament matched six fighters with three from the United States and three from Europe in a round robin format to battle each other until the tournament would decide who the best fighter in the Super Middleweight division really was.
Most people in the boxing community loved the idea and loved the selection of the fighters chosen to participate in the tournament: Mikkel Kessler, Andre Ward, Andre Dirrell Jermaine Taylor, Carl Froch and Arthur Abraham. When the tournament started, four of the fighters were undefeated and Kessler only had one loss while Taylor had two losses.
There was skepticism that the tournament would see its end without incident. With five promoters working together to make the tournament possible, it seemed doomed from the start. There was also the possibility of an injury taking someone out of the tournament.
Taylor was knocked out cold by Abraham in the first fight and was urged to pull out of the tournament as it was the third brutal knockout he'd suffered in his career. He was replaced by Allan Green who has been less than stellar to put it lightly. Andre Dirrell was winning his fight with Arthur Abraham when he was hit illegally while he slipped and he was knocked out. He has also pulled out of the tournament citing a brain injury that many people don't believe is valid.
Mikkel Kessler and Carl Froch had the best action fight of the tournament when Kessler won a narrow decision to recapture the WBC Title. Before his next fight however, Kessler pulled out of the tournament with an eye injury. Never mind that he was shown on TV driving to and from the press conference that he'd just explained why he was pulling out of the tournament.
He was replaced by the veteran Glen Johnson who hadn't fought at 168lbs since September 2000. Johnson surprised plenty of fans by turning back the clock and knocking out Allan Green to earn a spot in the semi finals.
Ken Hershman of Showtime managed to keep the tournament together even though it ended up being the Super Five Tournament before the semi finals were set. If you're unfamiliar with the events I described, you can understand why there are many detractors of the tournament, and many people have been vocal saying the tournament should be cancelled, especially with the emergence of Super Middleweight titlist Lucian Bute whom many thought should've been in the tournament to begin with.
But I still believe the tournament has been good for the sport and think that will continue. Here are 10 reasons why it's great for the sport of boxing.
1. Quality of Matchups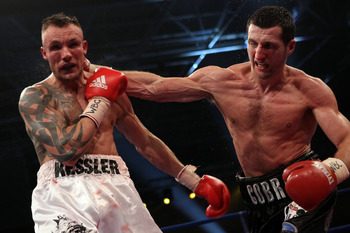 John Gichigi/Getty Images
Since the beginning of the tournament, there have been five title fights and six if you included Ward's fight with Sakio Bika. What is great about these title fights is that the titleholder is fighting a real challenger and any fighter could win on any night.
In hindsight, Allan Green didn't fight well against Andre Ward or late substitution Glen Johnson, but he was a viable option to join the tournament before these two fights. Also, consider that there are plenty of names on the resumes of the fighters originally involved in the tournament that even hardcore boxing fans aren't impressed by. Most hardcore fans wouldn't be able to tell you much about Kessler's resume before his fight with Joe Calzaghe, a fight which he lost. However, he's been forced to fight Andre Ward and Carl Froch in this tournament before he pulled out with an injury.
Abraham and Ward's most notable win was against Edison Miranda, whom has never won a title in his career. Dirrell's most notable win was against Anthony Hanshaw who is best known for losing to an aging Roy Jones Jr.
Jermaine Taylor had the best resume entering the tournament but also was responsible for two of the three losses when you combined all of the fighter's records when the tournament started.
Froch had just beaten Taylor in a good fight before the tourney started and had also beaten Jean Pascal prior to that, but he didn't have a resume worth talking about before those two wins.
Now consider who these fighters have had to face since entering the tournament. They've all been challenged more than they had for most of their careers with the exception of Taylor who was knocked out cold in his only fight.
2. We Still Have 3 Good Fights to Look Forward to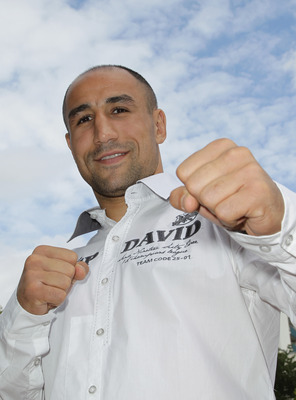 Can Johnson Turn Back The Hands of Time Again?
Andreas Rentz/Getty Images
We are in the semi-final stage of the tournament and we have three fights left: Ward vs. Abraham, Froch vs. Johnson and the winners of the two fights face each other.
On paper, the Froch vs. Johnson fight is definitely the best. Froch's style matches up well with Johnson because he can't simply outbox Johnson like he was able to do against Abraham, and he's going to have a tough time if he wants to make it a rough and physical fight like he did against Dirrell.
I believe that Ward will outclass Abraham. He is the faster and more skillful fighter, but he's also shown a gritty side that people didn't expect from him. He also has power that cannot be overlooked, so it doesn't look good for Abraham with what he's shown in the tournament thus far.
Abraham has looked flat thus far even though he knocked Taylor out in his first fight. He was coming on late against Dirrell and may have been able to stage a comeback, but he disqualified himself with an illegal punch so we'll never know.
It's now or never for Abraham. Will he dig deep and fight to his full potential or fold and be frustrated by the skill of Ward?
The final looks intriguing regardless of which fighters earn their way there. Froch made his fight with Abraham boring by using his boxing skill, but if they were to end up in the final, I would like to think that Abraham would correct his mistakes from the first fight. Johnson's style plays right into the style of Abraham, so that would be a great fight, and it's definitely not an easy fight for Ward against Johnson or Froch.
3. It Has Sorted Out the Division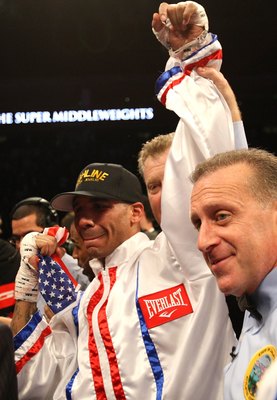 Jed Jacobsohn/Getty Images
Before the tournament started, there were eight or nine fighters you would've liked to see face Kessler for the top spot in the division. There was also Abraham and Kelly Pavlik who had talked about moving up in weight, which were both viable options for the division that had been champions at Middleweight.
Now, we are making real progress into finding out who is the best fighter in the division. When the tournament is over, there will likely only be three fighters left to sort it out: The winner of this tournament, Mikkel Kessler and Lucian Bute (unless he loses between now and then.)
There will still be great matchups to be had if they can be made. With all the of business in boxing and not having help from the tournament, it remains to be seen if that can happen, but given Showtime's commitment to the division, we'll likely at least see the Super Six winner vs. Bute.
4. Promoters Working Together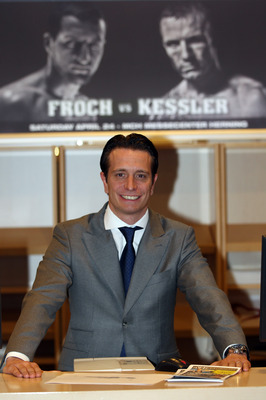 John Gichigi/Getty Images
For over a year now, I've had to hear about Manny Pacquiao and Floyd Mayweather Jr. and the various reasons as to why they're not fighting each other. I've also had to hear about the choices of opponents by Pacquiao and people wondering why he isn't fighting someone who isn't with his promoter Top Rank.
One of the biggest parts of the negotiation for this fight was the feud between Golden Boy Promotions, who works with Mayweather, and Pacquiao's promoter, Top Rank. They've tried to work around it but it's still an issue.
Former boxing fans love the UFC because for the most part, they've monopolized the MMA world and can make whichever fights it chooses to.
Boxing would benefit greatly if it were that easy to get the best fights to happen.
This was a rare case where five different promoters worked together to make this tournament happen. It couldn't have happened without Showtime, Ken Hershman making the commitment to make it a success and the promoters swallowing their pride to do what's best for boxing.
There have been shaky moments, and some things weren't handled as well as they could've been, but that's a reality in life.
Showtime and the promoters involved should be praised for even getting this tournament to happen and other promoters should take note and do what's best for the sport—check their egos before walking into the board room.
5. Made Names Out of No-Name Fighters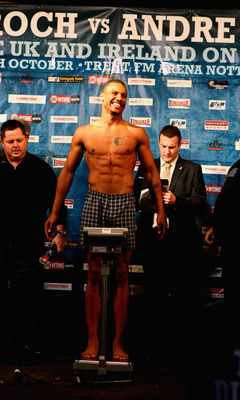 John Gichigi/Getty Images
If you're a die-hard boxing fan, you knew all of the people that have fought in this tournament so far. If you're a casual fan, you'd be hard pressed to match the names with the fighters when they were announced.
If you're a casual fan, maybe that's still the case. But if you follow boxing at all, you've heard of this tournament and you've heard the names in this tournament way more than you ever would have otherwise.
How many of these fighters would've fought for a title? Would Abraham still be wishing he'd gotten the fight with Pavlik that never happened? Would he have finally been able to fight Sturm?
Ward, Green and Dirrell had never fought for a major title. Now Ward has three title fights under his belt. Two of the titles can be unified by the time the tournament ends.
Green may never get a title fight again, but at least now we know what he's made of. We don't have to hear him barking about how he's been avoided or deserves a shot. Dirrell may never fight again for all we know, but he was beating Abraham soundly in a good performance and he almost beat Froch when he challenged him for his title. Regardless of what happens to his future, at least fight fans know more of him and what he's capable of.
6. No More Hiding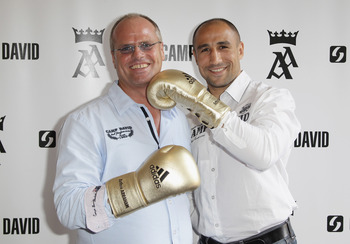 Andreas Rentz/Getty Images
Abraham was racking up defenses of his Middleweight title against weaker competition for years. There were other names out there that would've been a good challenge, but the simple fact is he wasn't fighting them.
The same could be said for Mikkel Kessler. He fought Joe Calzaghe in a blockbuster European fight, but other than that, there were a bunch of wins against competition most people couldn't pick out of a police line-up.
Ward and Dirrell both insisted they were ready for title shots, but for the most part, hadn't fought very stiff competition.
Allen Green talked for years about deserving a shot on the big stage yet turned down big fights and continued to fight in smaller venues like casinos in Oklahoma.
This tournament threw all of that out of the window. No more fighting in obscurity. No more fighting on ShoBox, ESPN's Friday Night Fights or HBO's Boxing After Dark.
Some of these fighters could've stayed on that same path. Racking up defenses that may or may not be seen by fight fans in the U.S. or fighting ten more times before getting a title shot. Not to say that it would've been the case with all of these fighters, but now we don't even have to debate about it.
We've seen what these fighters are made of because of the Super Six.
7. Another Tournament Awaits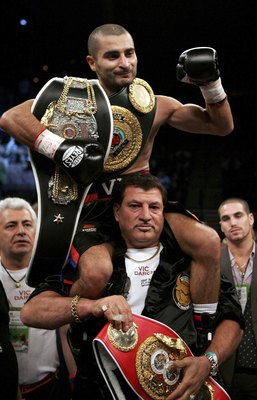 Jonathan Ferrey/Getty Images
The tournament had it's doubters that it would keep going until the finals. People have complained that it's too confusing and should've just stopped when fighters started pulling out of the tournament.
Showtime and promoters took notice of the issues with the Super Six and created The Bantamweight Tournament, which begins December 11th on Showtime.
Every single matchup in The Bantamweight Tournament is excellent, but it starts with the semi-finals. The winners go on to the finals and the losers of the first round may also fight each other.
This is a win-win situation for fight fans, and there will likely be rematches of what have already been excellent fights between Yhonny Perez and Joseph Agbeko, Agbeko and Vic Darchinyan, or Perez and Abner Mares. Regardless of who wins, we're all but assured great fights and at the very least, great matchups.
I seriously doubt this could've happened if the Super Six hadn't taken place first, and the tournament is great for boxing and boxing fans.
8. A Star Is Born?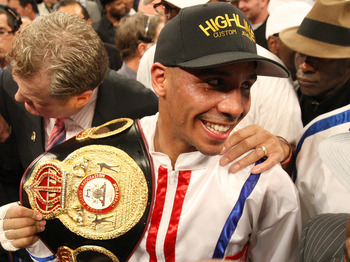 Jed Jacobsohn/Getty Images
Andre Ward was somewhat of an unknown entering the tournament. He is the last American fighter to win a Gold medal in the Olympics, which was back in 2004.
He's showed promise as he had climbed the ranks, but most casual fight fans didn't know who he was or much more than what I just said.
He thoroughly beat Mikkel Kessler, which was considered a mild upset at the time. Kessler was the favorite to win the tournament, but Ward was then considered the favorite. He completely outclassed Green in their fight, then fought a non-tournament fight with tough veteran Sakio Bika and won again.
If he can continue on and win this tournament, he would be considered the best black American fighter not named Floyd Mayweather Jr. For all we know, Mayweather may be in prison by then with the way he's going. Ward is a classy and respectable young fighter who would have unified the Super Middleweight title and would have a Gold medal to his credit.
9. The Tournament Created a Superfight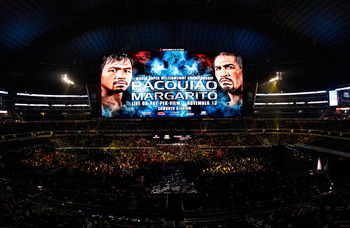 Tom Pennington/Getty Images
Many people thought that Allan Green and Lucian Bute deserved to be in the tournament to begin with. Green had his chance and flopped once he was in.
Bute has put on great performances, though, against decent competition. He's developed a very good fan following in his adopted country of Canada and has since signed a fighter deal with Showtime.
The stage is set for the winner of the tournament to fight Bute in the biggest fight that can be made in the division. If the fight were to take place in Canada, they could probably sell 30,000 tickets pretty easily, which is tremendous and not very common for fights outside of Europe unless they involve Manny Pacquiao.
10. It All Happened without Pay-Per-View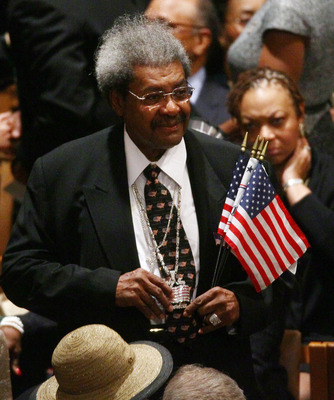 Win McNamee/Getty Images
Showtime probably could've gotten away with airing each of the first three rounds on pay-per-view. They also easily could've had the semi-finals with a Bute fight on the undercard on pay-per-view and had the finals mixed with other bouts as a pay-per-view attraction.
The numbers wouldn't have been great after fighters started pulling out and the tournament didn't live up to what we would've liked in terms of action, but it still could've happened. Granted, every fight has been shown on Showtime, which has a monthly subscription fee, but if you were to add up all of the fights at the times they took place, those fees are still cheaper than two pay-per-views would cost you.
Maybe that's also thanks to Golden Boy Promotions, Top Rank and Don King not being associated with the tournament?
11. Fight Camp 360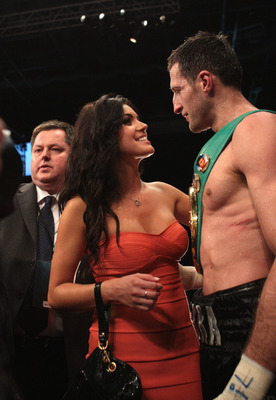 John Gichigi/Getty Images
Last but not least, the Super Six gave birth to an excellent show: Fight Camp 360.
Showtime's rival HBO has their preview show 24/7 which has been received with awards and critical acclaim, but it is used more as a tool to promote a fight that is going to be on pay-per-view. While 24/7 is top notch, Fight Camp 360 is excellent in its own right.
You get to see behind the scenes footage that you wouldn't ordinarily be able to see, especially for fights that might normally be overlooked such as Ward vs. Green. One of the best parts of the show, however, is the recap of the fights and the aftermath. You could also see interviews with Jermaine Taylor, Mikkel Kessler and Andre Dirrell to explain why they left the tournament.
One of my favorite moments of the show is the meetings with Ken Hershman and the promoters for the fighters sitting together and negotiating or arguing with each other about the upcoming fights or who the replacements should be when a fighter dropped out, which is something you almost never see.
You've been invited into the homes and training camps for each fighter—fighters that wouldn't otherwise be shown in such detail because they wouldn't be huge pay-per-view attractions.
It's an excellent show with excellent production that you hope is only out shined by the fights we still have left in the tournament.
Keep Reading