Manny Pacquiao's Next Fight: Why Is Floyd Mayweather Out of the Running?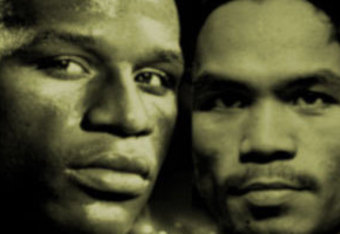 All the pieces of the puzzle were in place. Manny Pacquiao made mince meat out of Antonio Margarito a couple weeks ago (November 13th).
Floyd Mayweather weathered (no pun intended) an early storm from Shane Mosley and went on to defeat him handily in May.
There's no one else now…right??? Sure, other quality fighters are available, but no one that could create the memorable mega fight that would be anything close to Mayweather versus Pacquiao.
Unfortunately, as has been the case for over a year, Mayweather's camp has been nearly silent on the matter.
The only feedback the public has heard regarding Mayweather's next fight has been from Golden Boy CEO Richard Schaefer.
Long story short, Schaefer insisted that Mayweather's lack of enthusiasm for the super fight, well, actually is not a lack of enthusiasm at all.
Schaefer vehemently stated that Mayweather is focusing all of his energy on clearing his name in an ongoing legal battle.
For those that have not heard or just forget, Mayweather was charged with felony assault against his ex-girlfriend in September, with other assault related charges following suit.
Will Pacquiao vs. Mayweather happen in 2011?
Schaefer was quite adamant about his stance, "Anything else would be disrespectful to a judge or the legal system. He could say, OK, let's fight Pacquiao in May or whenever and make a deal. How would a judge feel about that? You just don't do that."
Also know that Schaefer insisted that this sort of mentality is "just common sense" and that "the fact is that he hasn't ducked anyone."
Promoter Bob Arum did not waste much time in writing off Mayweather as Pacquiao's next opponent, declaring Shane Mosley, Juan Manuel Marquez and Andre Berto.
All three fighters have submitted Top Rank the terms in which they would be willing to fight Pacquiao. Top Rank is of course Pacquiao's promoter.
All signs point to Juan Manuel Marquez taking on Pacquiao for a third time.
The first two fights between these two were great, but Marquez has certainly lost a step in the past two years and Pacquiao is clearly on the top of his game right now.
Andre Berto is not likely to do much more damage against Pacquiao than Margarito did, should this fight ever come to fruition.
And does anyone, besides Bernard Hopkins, honestly want to see Pacquiao versus Mosley at this point?
So is Mayweather trying to avoid his first loss? Or is he doing the right thing by getting his legal troubles settled before he looks for his next opponent?
This article is
What is the duplicate article?
Why is this article offensive?
Where is this article plagiarized from?
Why is this article poorly edited?