2010 Pro Wrestling Mock Draft: Who's the No. 1 Pick in the Business?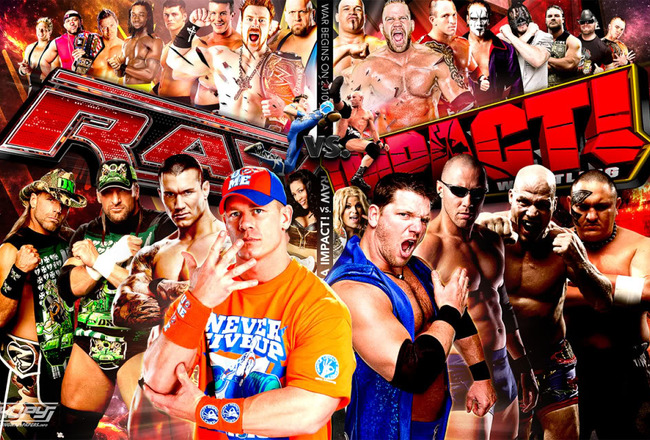 Many think the world of professional wrestling is a young man's game, although many of your top performers are still living legends. Their in-ring skills have diminished, but their ability to sell tickets and steal the show are higher than ever.
But imagine the professional wrestling world started over from scratch and everyone in the business was fair game. I am curious to know who the fans think would be the No. 1 pick in a Pro Wrestling Mock Draft.
To make things a little tougher, I am instituting a few criteria for the picks that are to follow in this slide show as I see them.
First of all, age is important, so all guys present on this list are 32 years of age or younger. The rest of the factors that I have taken into account include in-ring ability, mic work, charisma, career accomplishments, gimmick and health to just name a few.
Feel free to comment on whether you believe I was wrong or right in my countdown to the No. 1 Pick in the 2010 Pro Wrestling Mock Draft.
Diva's Choice: Michelle McCool (30)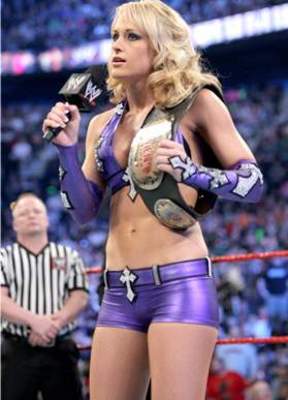 Every company needs a talented Diva and there is no more talented Diva in the game today than Michelle McCool.
McCool combines in-ring ability, looks and mic work together to form a pretty amazing package. There are other quality Divas in the game today with Natalya, Maryse, Beth Phoenix and Madison Rayne rounding out the top of a solid list, but I don't believe any is as much the "total package" as Ms. McCool, or should I say Mrs. Undertaker.
Tag Team Choice: Motor City Machineguns (27/28)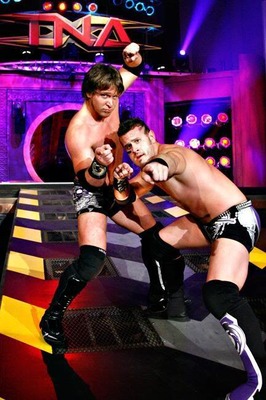 With tag team wrestling fizzling out and being pretty much non-existent in the WWE, it is only fitting that the No. 1 drafted tag team came from TNA. With their in-ring ability, creativity and swagger, the Motor City Machineguns head the list of tag teams and therefore claim a draft selection since every quality company needs a solid tag team division. (Or do they?)
Honorable Mention: Ezekiel Jackson (32)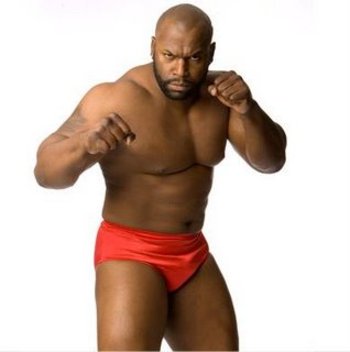 Just like every company needs Divas, tag teams and high-flyers, they also need dominant big men to be a force and presence inside and outside the ring.
The wrestling business loves the big man with the likes of The Undertaker, Kane, The Big Show, etc. finding their way to the forefront of main event status time and time again. Ezekiel Jackson has the tools to be such a performer with the proper gimmick and right push, because we all know, in the wrestling business, timing is everything.
Honorable Mention: The Pope D'Angelo Dinero (28)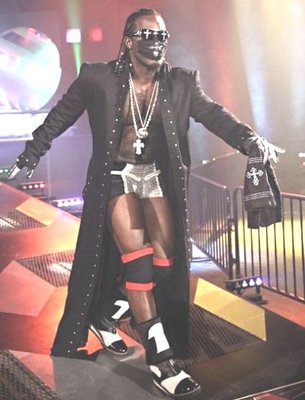 One of TNA's most flamboyant wrestlers had to earn a spot in this Draft. His experience makes him quite the veteran at still a relatively young age. He has been around the business long enough to know what works and what does not work and he has all the attributes necessary to be a star in the business. For this reason, The Pope D'Angelo Dinero garners an honorable mention selection in the 2010 Wrestling Mock Draft.
10. Evan Bourne (27)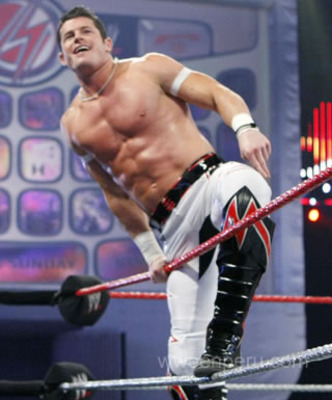 Every company needs a high flyer that makes matches interesting just because of their mere presence in the ring (Rey Mysterio). One of the most jaw dropping and entertaining high flyers in the game today is Evan Bourne, and therefore he just edges out the likes of Shannon Moore, Amazing Red and Justin Gabriel.
9. Jay Lethal (25)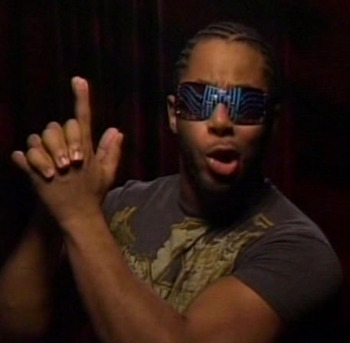 Men that can work the mic and keep the fan's attention are like gold in the wrestling business, and it is for that reason that Jay Lethal (the youngest on the list) earns a spot in the 2010 mock draft.
Not only does he have in ring ability, he can entertain, which is a very important ingredient in the world of sports entertainment. From his impressions to his matches, Lethal can entertain and make the viewer laugh or be amazed.
This is truly a talent that very few possess, and for that reason it is only a matter of time before he explodes like the legends he is so good at imitating.
8. Sheamus (32)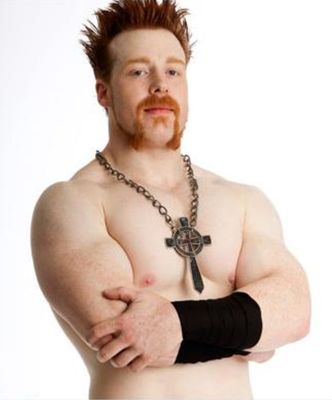 Many will disagree with this selection, but there is no doubt that the 2010 WWE King of the Ring has come a long way in a very short amount of time. Forgetting the stupidity that was his interaction with Santino, the Celtic Warrior has carved out a pretty good resume over the last 12-18 months.
His mic work/skills have improved tremendously and he is another solid big man that seems to be getting better and better. He has the ability to be a star very similar to that of Triple H, whom he put on the shelf quite some time ago.
7. John Morrison (31)
Here is another guy that is just missing the right push from being at that main event status. With the proper push in the right direction (heel turn), Morrison could be a formidable replacement to follow right in the footsteps of Chris Jericho.
Morrison could be a pretty good heel and there is no doubt that his in-ring skills, charisma and mic work are good enough to justify the No. 7 spot in the 2010 Wrestling Mock Draft.
6. Daniel Bryan (29)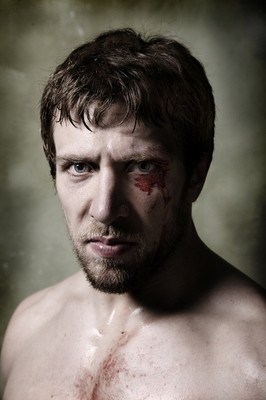 One of the younger guys in the draft, Daniel Bryan has quickly risen to the top of the fan favorites in the WWE. The United States Champion is the embodiment of a professional wrestler and years from now could be remembered in the same breath with the Iconic HBK Shawn Michaels.
He has the unique ability to make a match good no matter who he is in the ring with, and that is something that very few men in the business can do. His mic work and charisma need to improve before he reaches main event "showstopper" status, but in time he has all the tools to make it there.
5. Wade Barrett (30)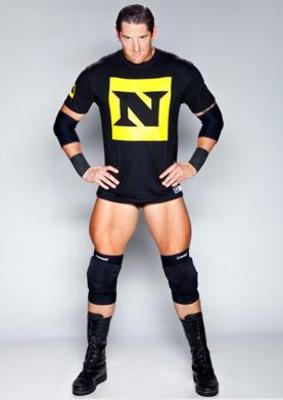 As soon as he is able to break away from the Nexus stable, Barrett has everything it takes to be a main event headliner for years to come. His ability to work a crowd combined with his in-ring skill will prove to be what will give him longevity in the wrestling business.
Right now his affiliation with Nexus is what is defining him, but before long Barrett will begin to define himself and the definition will be much more than just the black and gold of Nexus. The definition has the potential to be legendary.
4. The Miz (30)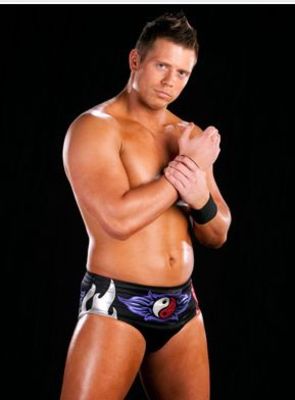 It is hard to believe that a guy could go from MTV to WWE and not only make it, but be successful enough to be crowned WWE Champion. Some people are still Miz haters and don't believe that he should be holding the title that so many other "older wrestlers" never had the opportunity to hold (Jerry Lawler, Ricky Steamboat, Roddy Piper, etc.)
Nevertheless in today's professional wrestling era, there are not many as entertaining as The Miz. He has the charisma and mic presence similar to some of the greatest in the business. He has some work to do on his in-ring ability, but there is no doubt that The Miz is "Awesome" and thus garners the No. 4 spot in the 2010 Wrestling Mock Draft.
3. Randy Orton (30)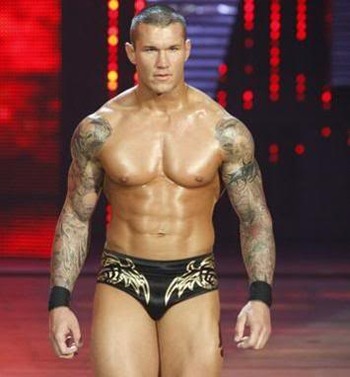 In the world of professional wrestling, many times the second and third generation wrestlers simply are not as good as their fathers and grandfathers before them.
However, in some special cases, the second and third generation stars are greater than anyone in their family ever was. Such is the case with Randy Orton. Already a champion many times over, few people bring the intensity and swagger that "The Viper" brings to the ring night in and night out.
His mic work might be his weakest asset, but he has the immeasurable ability to say a thousand words with merely the look in his eyes and body language (similar to the Undertaker).
For this reason Orton finds himself in the Michael Jordan spot, third in the 2010 Wrestling Mock Draft.
2. A.J. Styles (32)
Few men have carried a company by the age of 32 the way AJ Syles has carried TNA. The once golden boy who has since been transformed into the next coming of the Nature Boy still has a lot left to do in the world of Professional Wrestling.
He has already had many memorable five-star matches in his career, and with his track record many more are still yet to be had.
If he can learn a little bit of the Nature Boy's charisma and ability to work the mic, he more than deserves the No. 2 spot in the draft. Then again, he could end up being Sam Bowie, who was taken before Michael Jordan in the 1984 NBA Draft.
1. CM Punk (32)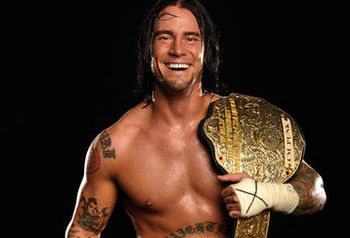 Versatility, versatility, versatility! Whether it be in the business of football, baseball, basketball or sports entertainment you want your No. 1 draft pick to be someone versatile and talented enough so that you are able to get a return on your investment of the No. 1 pick.
Whether it be as a heel, face, announcer or manager, CM Punk has the ability to steal the show and keep viewers tuned in to what is going on. If you need proof of this, just look at how much he has brought to the commentary on Raw the last few weeks. Even injured Punk can make a positive and tremendous impact on the WWE's show/product.
This is an attribute that few other wrestlers have, and is just a minute reason why Punk garners the No. 1 overall pick in the 2010 Wrestling mock draft. Combine that with his in-ring ability and countless numbers of fans whether face or heel, and everyone should agree that CM Punk is the right choice to be No. 1.
As always, I hope you enjoyed the article and I encourage you to tell me who you would choose as the No. 1 pick in the Wrestling mock draft.
Keep Reading