MMA Icons: The 25 Most Important Fighters In MMA History
Since 1993, the sport of Mixed Martial Arts has come a long way. Over the past 17 years, we have had dozens upon dozens of fighters come along. Some have mesmerized us, some have disappointed us, and some have just outright annoyed us.
Overall, there have been a handful of fighters whose accomplishments and personalities have had a significant impact on the sport and have opened doors for future stars to do the same.
The folks at Bleacher Report would like to honor those fighters by presenting you with:
The 25 Most Important Fighters In MMA History
25. Gina Carano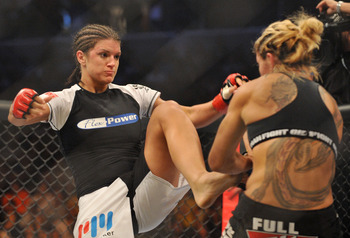 Jon Kopaloff/Getty Images
Although she hasn't fought in over a year, Gina Carano will always be known as a pioneer in women's MMA.
Her combination of athleticism and beauty made for a marketing executive's dream, as she has starred in a recent commercial for Pepsi, which premiered during Super Bowl 43 last year.
In addition, Carano will also be starring in the upcoming Steven Soderbergh film "Haywire."
"Conviction" has managed to generate enough interest in women's MMA that it opens the door for up-and-coming female fighters like Miesha Tate to gain more notoriety and sponsorships with relative ease.
24. Urijah Faber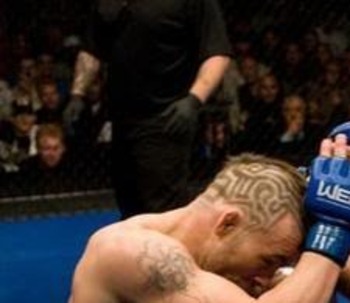 "The California Kid" is a true poster boy for MMA fighters who are small in stature. His blindingly fast speed and technique have catapulted him to the top of the heap within the WEC.
His laid-back California attitude, and the preaching of brotherhood amongst his teammates, make him one of the most respected fighters in the game.
Now that the UFC has absorbed the WEC, expect to see Faber's popularity explode as he drops down from featherweight to bantamweight.
23. Wanderlei Silva
When your nickname is The Axe Murderer, it is to be expected that your fights should be violent. What Wanderlei Silva has brought to MMA is a level of fearlessness that is hardly ever seen in fighters.
He will attack you like a rabid animal until you are face down in the ground bleeding out, and for that, we love him.
In an era where there are few fighters willing to put their bodies on the line anymore, Silva is a throwback to the days of the early UFC's where it's a balls-to-the-wall brawl with an epic finish.
22. Don Frye

Don Frye is a man's man. A UFC competitor from the early days, Frye was considered along with fighters like Marco Ruas as being some of the first to come into the cage with a multi-skill set of fight tools.
As both a wrestler and Judo blackbelt, Frye quickly became a fan favorite due to his toughness and ability to knock opponents out or submit them.
Plus, the Selleck 'stache is awesome.
21. Mirko Cro Cop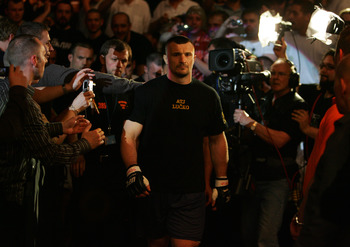 Gary M. Prior/Getty Images
This MMA veteran is considered by many to be influential to the influx of Kickboxers jumping into MMA over recent years; even current UFC Heavyweight Pat Berry can point to Cro Cop as one of his Idols.
Cro Cop's leg kicks are lethal, and every opponent from K-1 to UFC can attest to the sheer violence of his offense.
20. Forrest Griffin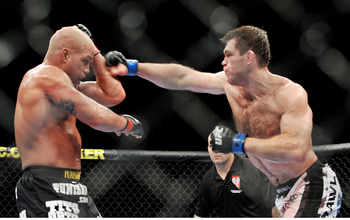 Jon Kopaloff/Getty Images
You can't have a list like this without mentioning Forrest Griffin. His classic, ground-breaking fight with Stephan Bonnar at the first Ultimate Fighter Finale is what provided the spark for the mainstream surge of popularity that the sport of Mixed Martial Arts has experienced over the past few years.
Without Griffin, I doubt that there would be MMA-based shows like ESPN's MMA Live or Inside MMA on HDNet. In fact, I'll even go as far as to say that many MMA fans weren't even interested in the sport until after Griffin's fight.
19. Josh Barnett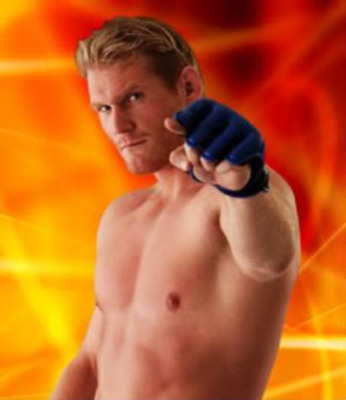 Josh Barnett, a top 10-ranked Heavyweight, has earned his spot for introducing steroid scandals in to the sport of MMA.
Back in 2002, Barnett made history by becoming the youngest UFC Heavyweight Champion ever. At UFC 36, "The Baby Faced Assassin" defeated then-champ and future Hall of Famer Randy Couture.
However, it was later discovered that Barnett tested positive for three banned anabolic substances, and he was stripped of his title.
This was a significant issue during that time frame, since the UFC had just been purchased by Zuffa and were trying to make strides on building wide spread acceptance of the sport; hence the organization took swift action.
Barnett then had a repeat offense in 2009, which cost him a highly anticipated match up with Fedor Emelianenko on Affliction:Trilogy; subsequently forcing the promotion to cancel the card, later closing up shop completely.
Good luck, Strikeforce...
18. Georges St.Pierre
With Chuck Liddell slowly riding off into the sunset, George St. Pierre is quickly becoming the new face of mainstream MMA, period. His impact on the sport has had a ripple effect on the sport, which will only further allow Mixed Martial Arts to grow in leaps and bounds over the next decade.
His commitment to having the most well-rounded skill set in MMA almost pays a tribute to earlier fighters like Marco Ruas, Don Frye, Frank Shamrock and Tito Ortiz for their early experiments with bringing multiple disciplines into the cage.
St. Pierre combines all the skills of an elite level fighter, with the humility and focus of a Shaolin Monk. On top of that, ladies love the "Rush."
Want to convert your girlfriend into a fan of MMA? Well, have her watch this video highlight of GSP, and you can be guaranteed that she'll be begging you to fly to Vegas for his next fight.
What else could you say about this 21st Century warrior? Well how about endorsements? Mr. St. Pierre and his management team have managed to secure lucrative and ground-breaking endorsement deals with household names such as UnderArmour, Gatorade, and Affliction Clothing.
17. Maurice Smith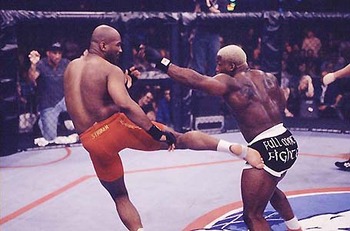 Many credit the former UFC Heavyweight Champ Maurice Smith as being the first "pure striker" to become successful in MMA.
His brutal leg kicks set the tone for other stand up fighters to be able to come in and defeat ground fighters, as Mo's era was surrounded by great wrestlers such as Mark Coleman and Kevin Randleman.
By teaming up with Frank Shamrock, Smith was able to gain some ground skills in order to incorporate it into his game, hence becoming one of the first to mix the ground game with the stand up.
16. Pat Miletich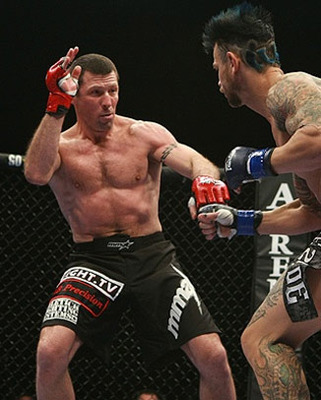 Pat Miletich has the unique distinction of being the first UFC Welterweight Champ. A smart competitor, Miletich was influential in creating one of the first dominant MMA camps, Miletich Fighting Systems.
MFS was able to crank out a team of legendary fighters as well as champions in MMA, such as:
Matt Hughes - Former UFC Welterweight Champion
Tim Sylvia - Former UFC Heavyweight Champion
Jens Pulver - Former UFC Lightweight Champion
Robbie Lawler - Former Elite XC Middleweight Champion
Jeremy Horn - With an 86-20-5 record, Horn is one of the most experienced fighters in the sport.
15. Fedor Emelianenko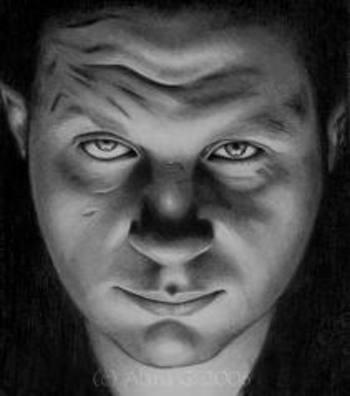 Fedor Emelianenko's legacy is that of pure dominance. Outside of his two losses, which are nearly a decade apart, "The Last Emperor" is the Moby Dick of MMA while all others playing the part of Captain Ahab.
His intelligence in the cage is second to none, and for that, we will always want to see whether Emelianenko's opponent can get the victory.
UFC Middleweight Anderson Silva is on the kind of win streak that could allow him to become the next fighter with a Fedor-like aura.
14. Chuck Liddell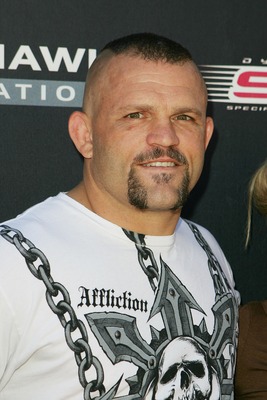 Noel Vasquez/Getty Images
Chuck Liddell is the first MMA Superstar of the post-TUF era, and the most recognizable star in MMA.
In addition, for the longest time, he was the face of MMA in its fast growth into a mainstream sport. His post-TUF Season 1 match up with Randy Couture created a trilogy which would create some serious buzz around the sport.
13. Marco Ruas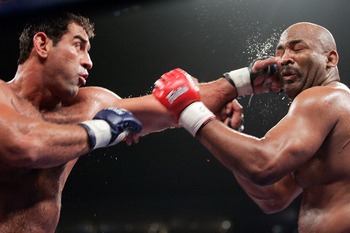 Brian Bahr/Getty Images
Marco Ruas, along with Maurice Smith, is considered to be one the first true "complete" fighters in Mixed Martial Arts.
12. Matt Hughes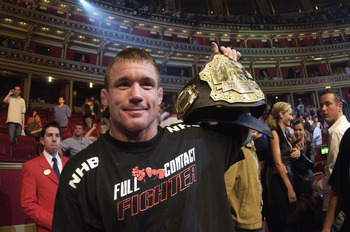 John Gichigi/Getty Images
Matt Hughes is the original long-term Welterweight champion.
The UFC Hall of Famer has five title defenses and has been what many would consider the most dominant welterweight in MMA history.
11. Randy Couture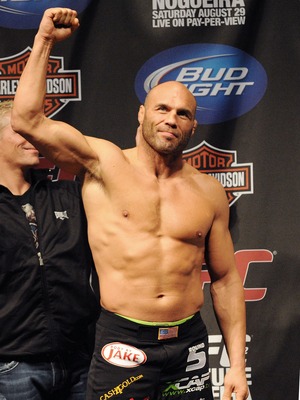 Jon Kopaloff/Getty Images
Randy Couture has shown us all that you can never stop learning.
Couture's age-defying career has not only cemented his status as an MMA legend, but he's managed to stay relevant in a sport that has seen a massive amount of change over the past decade.
In fact, he's been involved in some of the biggest UFC events in the company's history including a 1 million-plus buyrate generating UFC 91, where he faced off against Brock Lesnar.
Add to the fact that The Natural has served as a great ambassador for helping to expand the sport's reach beyond the US, and it's no wonder that he's on this list.
10. Dan Severn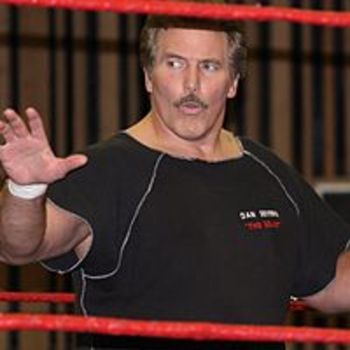 Dan Severn showed us how amateur wrestling styles could be integrated into MMA; in fact, many would consider him the first "pure wrestler" to compete in Mixed Martial Arts.
He laid the foundation for future wrestlers such as Mark Coleman and Randy Couture.
9. Frank Shamrock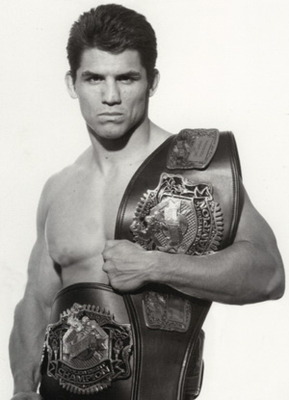 Say what you want about Frank Shamrock, but you have to respect his contribution to Mixed Martial Arts.
His fight with Tito Ortiz at UFC 22 was a ground-breaking battle, in which you were able to see the first glimpses of true Mixed Martial Arts on display.
He is considered the prototype for the well-rounded modern-day MMA fighter.
8. Tito Ortiz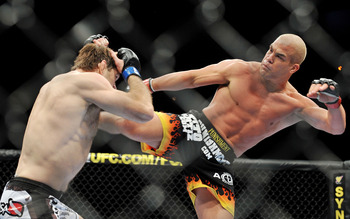 Jon Kopaloff/Getty Images
Like Frank Shamrock, Tito Ortiz had a great variety of striking and wrestling to offer a wide range of issues for his opponents.
In addition, during the early days of the UFC, particularly under Zuffa, Ortiz became the poster boy for the company in order to get through those lean years.
7. Mark Coleman
Mark Coleman, The Father of the Ground and Pound, is a legend of MMA. From his early days in the UFC, where he became the first UFC Heavyweight champion, to his stint in PRIDE,"The Hammer's" influence can be felt all over the sport.
The brutality of how Coleman took pleasure in destroying his opponents once he bowled them over was intense.
As you can see from the video package, Coleman's Ground and Pound was nothing to be toyed with.
6. Kazushi Sakuraba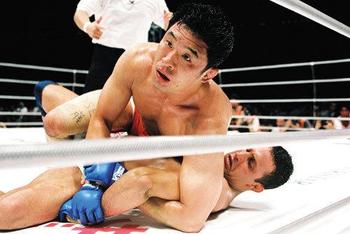 While Kazushi Sakuraba is famous for helping PRIDE grow, and being Japan's first true mainstream star, he is mostly known for being the Gracie hunter.
He has wins over four members of the famed Gracie family: Royler Gracie, Renzo Gracie, Ryler Gracie, and most notably Royce Gracie.
In fact, his 90-minute match with Royce is the longest match in the sport's history.
5. Ken Shamrock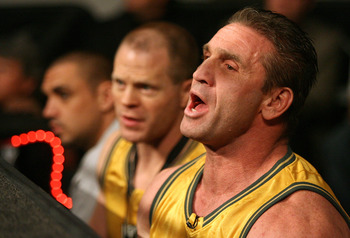 Ross Dettman/Getty Images
Ken Shamrock is a true OG. Without him, the early UFC's would have been regarded as having a lack of intensity. Thanks to Shamrock, the intensity was doubled up on every card he would appear on.
His mastery of submissions and technique over brutal force, in addition to pioneering MMA cross-training, is why he's cracked the top 10.
4. Bas Rutten
This former UFC Heavyweight Champion is a specimen who destroys his opponents in the cage.
When he's not perfecting his liver punch, Rutten would be using his charisma to conduct interviews and train fighters.
It's very easy to see where Jason "Mayhem" Miller got his inspiration.
3. Masaharu Funaki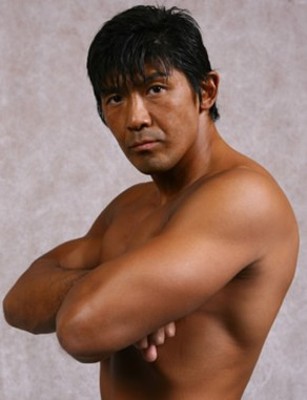 Besides co-founding Pancrase, Funaki was one of the sport's most successful fighters. His peers regard him as a very intelligent and technical fighter.
Pancrase was able to generate key MMA superstars such as:
Ken Shamrock
Bas Rutten
Frank Shamrock
Nate Marquardt
2. Rorion Gracie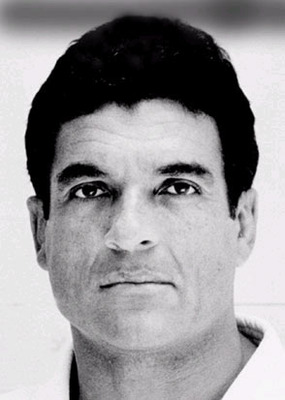 While Rorion was a pretty good fighter, his true contribution to MMA was pairing with businessman Art Davie to create The Ultimate Fighting Championship.
Over the past 17 years, the company has become the primary representation of MMA around the world, and without Rorion's vision to show the world his family's martial art (Gracie jiu-jitsu-ED.) , MMA would probably have never been born.
1. Royce Gracie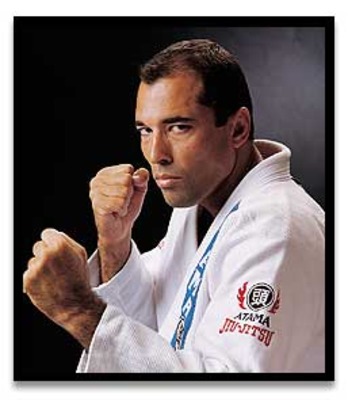 The Originator, Royce Gracie is a man who needs no introduction. This man was sent on a mission to show the world how effective Gracie Jiu Jitsu is.
Well, he came into that tournament on a cold November evening in Colorado 17 years ago and conquered the competition.
From then on, Jiu Jitsu became a mainstay in the sport and has become an intricate part of being a well-rounded Mixed Martial Artist.
Keep Reading