Tiger Woods: 10 Reasons He Still Hasn't Fixed His Image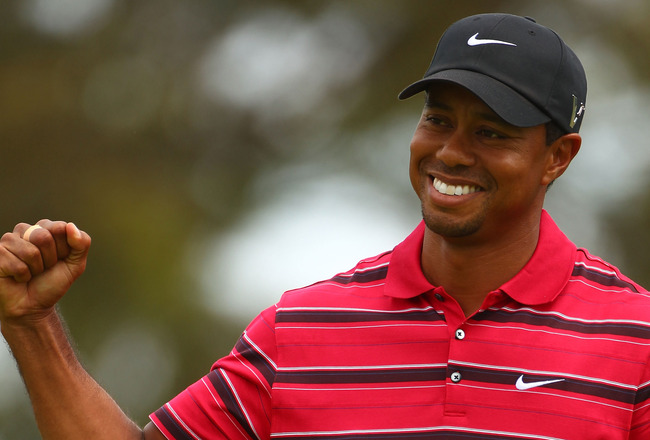 Robert Cianflone/Getty Images
A year ago this week, Elin Nordegren and the rest of the world were just learning that Tiger Woods was not the perfect individual we once thought he was.
If you need a quick refresher, Tiger was caught in an extramarital affair not with one woman, but allegedly, according to the National Enquirer, 120 women.
While evidently not all sources on all things Tiger Woods should be trusted, the facts and results of the case emerged clearly over the last year. Tiger cheated on his wife multiple times. He lied about it to her, the media and his fans.
Yet in the contemporary world of sports, this is a common event. Kobe Bryant was once the most hated man in sports, not just for his infidelities but also for accusations of rape. Antonio Cromartie has five different paternity suits and seven children.
Sports stars are never going to be perfect role models. While our favorite athletes may be able to appear superhuman on the field, court or course, they are most definitely human in their lives away from sports.
Tiger Woods, however, was an exception. He was the golden boy of golf. He was the reason millions of young people actually became interested in golf. In essence, he was the savior of the sport.
Now, one year after the infamous incident, Tiger Woods remains in the basement of both the golf world and the celebrity world.
Here are the 10 reasons why the former best athlete in the world hasn't been able to recover his image.
He Hasn't Won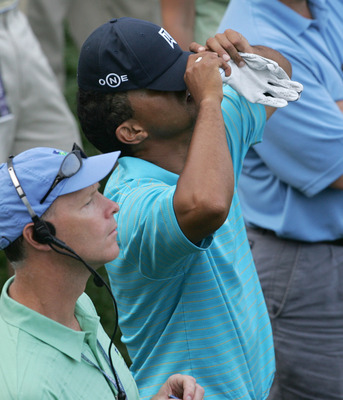 Richard Schultz/Getty Images
Tiger Woods was going to be the best golfer of all time. In just 14 years, Woods accumulated 71 first place finishes with 14 major victories.
He needs just two more wins to tie Jack Nicklaus and 11 more wins to tie Ben Hogan. He is just five major victories away from passing Nicklaus for status as the best golfer of all time.
However, since the incident one year ago, Tiger has been just awful. From 2009 to 2010, he went from first to 68th on the money list. In 2010, he also failed to win a tournament in a calendar year for the first time in his career.
While some of this can be blamed on the fact that Woods missed the first three months of the 2010 season, clearly the No. 1 golfer in the world was expected to continue his streak of winning tournaments.
In his return to the Masters Tournament in Augusta on April 8th, Woods finished fourth; however, just weeks later he failed to make the cut for the sixth time in his career, shooting a 79 in the second round of the Quail Hollow Championship.
The Details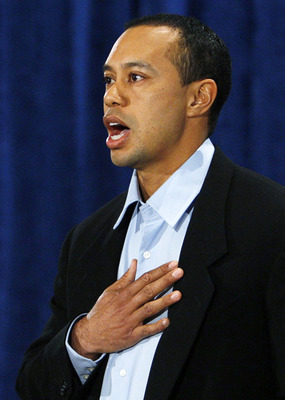 Pool/Getty Images
The fact is the details of the Woods case were far more public and interesting than any other famous marital infidelity case.
Woods' infamous message to Jaimee Grubbs characterized Woods not only as a cheating husband, but also as a desperate man attempting to selfishly hold on to his image and marriage.
The message relayed to the media stated, "[h]ey it's Tiger, I need you to do me a huge favor. Can you please take your name off your phone? My wife went through my phone...You got to do this for me. Huge. Quickly. Bye."
Accusations of Elin Nordegren attacking Woods with a golf club, the messages and the sheer number of women Woods cheated with all evoked more interest in the story.
With so much fascination surrounding the story, it remained in the media throughout the months following the incident, forcing companies to retract endorsement deals and making recovery that much more difficult for Woods.
The Divorce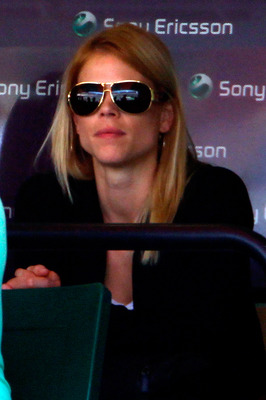 Al Bello/Getty Images
On August 23rd, Tiger Woods and Elin Nordegren, as many had anticipated, were finally divorced officially. Obviously, many were still intrigued in the Woods case because of the details involved and his celebrity status.
However, as the highest paid athlete in the world, interest in the settlement soared, placing Tiger once again in the center of the media storm with negative attention.
While rumors initially suggested a $750 million settlement, it eventually came out that the final number was around $110 million. Despite her lofty settlement sum, the media still sympathized with Nordegren, and Woods was the villain again.
With so much money involved, Tiger remained in the media receiving attention for his divorce rather than golf. Whoever said all publicity is good publicity clearly never considered the Tiger Woods case.
Phil Mickelson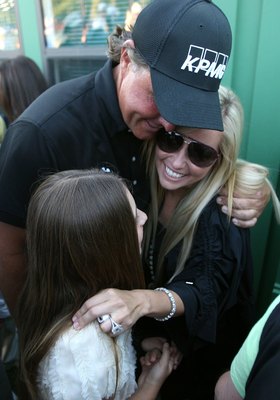 Streeter Lecka/Getty Images
While Tiger Woods has no reason to blame Phil Mickelson for his continued struggles in recovering his image, Mickelson has played a role in Woods' slow recovery.
Many golf fans were easily able to turn their loyalties from Woods to Mickelson because Mickelson portrayed such a strong personal image. Even his nickname "Lefty" is endearing to fans. After Woods, Mickelson was the highest paid athlete in the world before the Woods incident.
Mickelson's embracing of his wife Amy, who had been diagnosed with breast cancer a year earlier, after winning the Masters was a stark contrast to Tiger Woods. This moment demonstrated to fans that Mickelson was a family man and a winner, while Woods finished fourth with mostly negative attention surrounding him.
Mickelson has become the clear fan favorite of American golf. His seamless replacement of Tiger Woods has made it all the more difficult for Woods to reclaim his image.
His Reaction to the Incident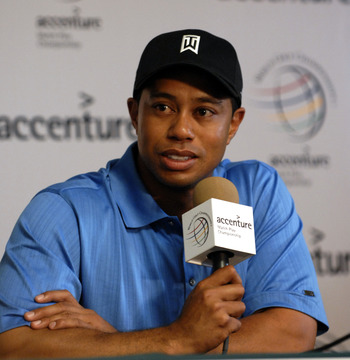 Steve Grayson/Getty Images
One reason the Tiger Woods incident harmed his image so badly was that it remained in the media for so long.
Maybe it was the slow news days. Maybe it was common chatter over the Thanksgiving break.
One possible reason was the slow emergence of details.
The incident occurred in late November during Thanksgiving, but it took Woods over two weeks before he made a statement to the media on December 11th. Consequently, as dozens of women spoke out about alleged affairs, rumors and speculation were rampant.
Even worse, it took until March 21st for Woods to accept an interview. With minimal public interaction for Woods, rumors, many of them possibly true, were accepted as facts.
If Woods had faced the consequences of his actions immediately, rather than in a drawn-out process, it is possible the incident may have died down much sooner.
The Lack of Emotion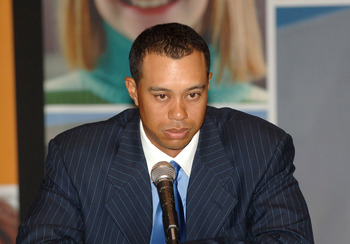 Lester Cohen/Getty Images
After all the events of the last year, one would expect Tiger Woods to display at least a little emotion. His wife left him. He lost huge sums of money in lost endorsements, lawyers' fees and settlements.
Most importantly, everywhere Woods goes now he is not the world's best golfer. He is the world's most notorious golfer.
However, in all of his interviews and statements Woods has been conspicuously stoic. Although it may not be necessary for Woods to shed a tear, the public wants to see that he is sincerely apologetic for his actions. He may say that he is, but the interviews and public interactions haven't displayed the emotion required for forgiveness.
In fact, at some points it appears that Woods displays more emotion on the golf course than he does in his personal life.
Without the appearance of sincere regret, Woods has languished in his role as the stoic man who does not seem to care about the crumbling walls around him.
The Nature of Golf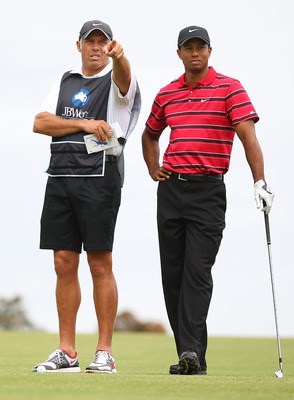 Robert Cianflone/Getty Images
Kobe Bryant gets away with infidelity. So do David Beckham, Antonio Cromartie and numerous other sports stars.
The difference is that Tiger Woods is a golfer.
Golfers are expected to have a certain civility, politeness and moral code. The history of the game and the types of establishments the game is played in creates an environment where expectations of golfers are different than those of other athletes.
In this way, golfers are held to a higher standard than other athletes who play basketball, football, baseball or soccer.
Another influence is the individuality of the sport. Without any teammates, Woods can't simply say that he is focusing on the "team" right now or that the attention should be on how well the "team" does. Additionally, without the public support from teammates Woods appears to be further isolated from others, contributing to his appearance as aloof and stoic.
If Woods was a basketball or football star, his recovery would most certainly be much easier.
His Race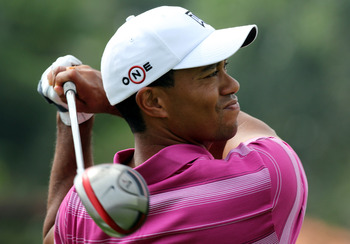 Stanley Chou/Getty Images
As LeBron James mentioned earlier this year, race always plays a role in the public reaction towards the actions of athletes.
Whether or not one believes LeBron's statement, Tiger Woods was in a unique position concerning his race. He was the first black golfer to make waves, and in a sport with a historically white population, Woods was considered a role model to many young African-Americans who now believed that golf was not a forbidden sport.
Consequently, Woods was somewhat of a hero. While not on the Jackie Robinson level, Woods was not just the best golfer in the world. He was a symbol of the lessening of divides in the sports world.
Woods' recovery may or may not be influenced by his race; however, race was definitely a factor in his rise to fame and is therefore a factor in his fall from grace.
Connection with HGH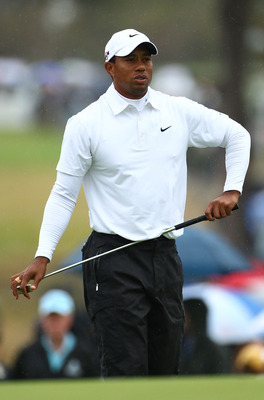 Robert Cianflone/Getty Images
Tiger Woods knew that the recovery of his image would take a while. His connection with Dr. Anthony Galea threw further negative attention on Woods less than three weeks after the story broke.
Galea, who had treated Woods in his career, was under investigation by the FBI in connection with supplying performance-enhancing drugs and human growth hormone. Galea had apparently visited Woods' Orlando home numerous times during 2009.
While nothing came out of the connection, the negative publicity kept Woods' name in the media at a time when he needed to begin his recovery.
After losing all credibility in his public image, all Woods had was his talent and golfing abilities. With alleged connections to performance-enhancing drugs, Woods would simply become one of the most disrespected men not just in sports, but in general society as well.
The Golden Boy Image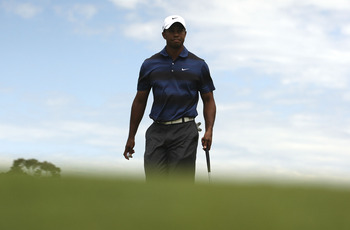 Lucas Dawson/Getty Images
The story of an athlete cheating on his spouse is nothing new. What was different about Tiger Woods was that he was the symbol of the squeaky-clean athlete.
Woods held the most endorsements of any athlete in the world. He was the symbol for Nike. He was the symbol for Gatorade. Even outside of sports, Woods became known through his advertisements of Gillette and General Motors.
Tiger was not the typical athlete. The media held this conception of Woods that he could do no wrong. His comeback stories were famous. He was a clutch golfer who cared about his fans.
Essentially, Tiger Woods revolutionized golf. He re-energized the sport and renewed interest in it, particularly among the younger generations who believed that golf was only a sport for the old.
His fall was much greater than that of any other athlete, even Kobe Bryant, who was the best basketball player in the world. Woods was expected to be perfect. Now that it has turned out that he wasn't, the surprise has made it so much worse for Woods' recovery.
Justin Eisenband is a student at Georgetown University and an intern for Bleacher Report. To read more articles or become a fan, visit his profile at http://bleacherreport.com/users/352849-justin-eisenband
Keep Reading