The All-Motorsport Power Rankings: No.75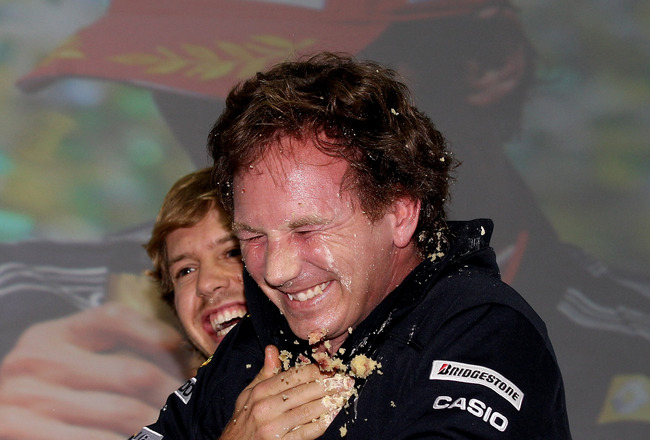 Mark Thompson/Getty Images
Let's get this straight - yes, that is Christian Horner and yes, he does appear to be cuddling cake crumbs.
The Power Ranking have spent almost three months in darkened room, licking their wounds and rocking back and forth. Then they checked into The Betty Ford Clinic, got a haircut and turned its life around to became a valued (well sort of) member of society again, free of cynicism and ill thought against anyone.
They return this week - and what a week to return.
F1 has its youngest ever champion, Fernando Alonso doesn't have a third title and hospital admission for liver damage in the Milton Keynes area have shot up by some 308%.
Two other championships have also come to an end - the World rally Championship bowed out for 2010 in Wales while the World Touring Car Championship ended up decided in the courts before the final round in Macau this weekend.
NASCAR - ever the dirty stop-out of the racing world, still has a week to run and three drivers in contention for the title. And the best thing about that?
Two of them aren't Jimmie Johnson.
15. Richard Branson (The Skies Between London and Malaysia I Believe)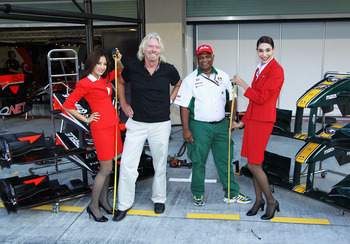 Paul Gilham/Getty Images
Before the season Tony Fernandes (of Lotus Racing and Air Asia) and Richard Branson (of Virgin and, er Virgin) had a bet: whoever's new multi-million pound play thing did the worst in F1 would have to act as a stewardess on the other's airline.
In short Branson lost the bet, and Fernandes handed him his uniform in Abu Dhabi.
Oh, the hilarity of being so rich you dry your dishes on £20 notes. Sorry, you get other people to dry your dishes on £20 notes, then strip search them on their way out to make sure their not pocketing your used dishcloths.
Can't help but wonder what dress size he is.....
14. Hispania Racing Team (F1, For Now)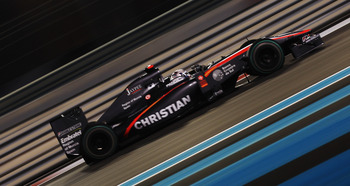 Mark Thompson/Getty Images
Davide Valsecchi, Josef Kral and Pastor Maldonado all test for HRT in the recent 'Young Driver' Test.
Given this announcement I imagine any testing for next year consisted purely of them sitting in the garage making car noises.
Not optimistic.
13. Michael Schumacher (F1)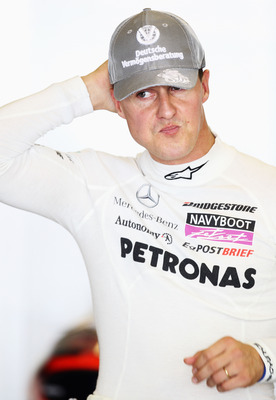 Paul Gilham/Getty Images
How ironic that a season which began with Schumacher shrugging off a neck injury to return to F1 almost ended with him taking a Force India to the head?
12. Nico Hulkenburg (Dole Queue)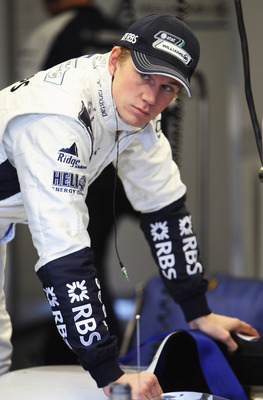 Mark Thompson/Getty Images
Exactly how do you thank one of a sport's young stars for giving your team its first Pole Position since Rubens Barrichello had hair?
There's the door son, thanks for everything.
11. Eduardo Mortara (F3, Still)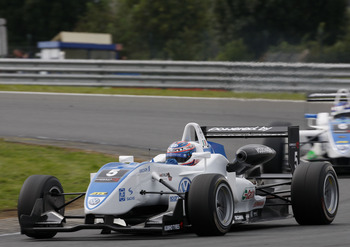 Eduardo is aiming for a historic second Macua GP win this weekend.
"Wow, he must really be very, very good," I hear you all chorus.
No, not really, let's just say he's found his level in F3 - very diplomatic.
10. Yvan Muller (WTCC: World Touring Courtroom Championship)
Robert Cianflone/Getty Images
Yvan's won the WTCC for second year running - and given Chevrolet's its first drivers crown - after judges found against BMW in the courts.
You see - the BMWs of Andy Priaulx and Augusto Farfus, which could still have caught Muller had opted to use a sequential gearbox, which allowed them to run at a light minimum wieight, even after ballast had been added, after the WTCC's homologa - blah, blah, blah, blah.
Even I don't care.
9. Lotus (Everywhere: Like God, Or Spies During WWII)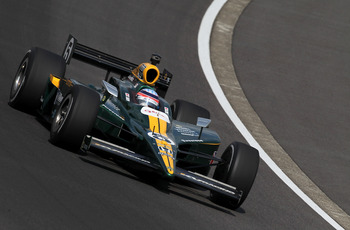 Jonathan Ferrey/Getty Images
Lotus - I think this is proper Lotus, not Fernandes' one - are going to be building engines for Indycar in 2012.
This as well as, being part of a GP2 team, a World Series by Renault team, going GT racing and lauching five new models of road cars.
Again. Not optimistic.
And don't even get me started on the situation between Fernandes' Lotus and Lotus' Lotus.
8. Jimmie Johnson (NASCAR)
Sam Greenwood/Getty Images
Johnson targets Homestead win.
Because in other races, he's just been giving everyone else a chance.
P.S. You know how entirely worrying this is, I don't even think that's a joke.
7. Fernando Alonso (F1)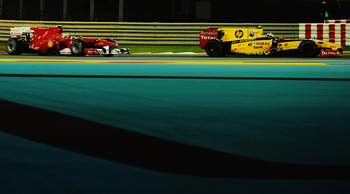 Clive Mason/Getty Images
Ahaha hahahaha ahahahahah
Hang on - not done yet
Ahahaha haha haha
And just for good measure, preserved forever in Power Ranking glory is Fernando's position, behind......
6. Vitaly Petrov (F1)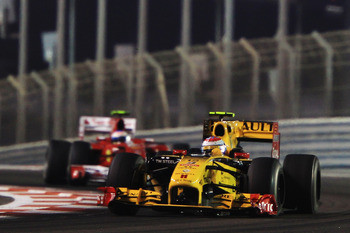 Mark Thompson/Getty Images
(Continued from previous slide...) ahahahahahaha.
You know the sad thing is that because of Abu Dhabi no-one in Italy or Spain will ever see another film with Marty Feldman in.......
5. Carl Edwards (NASCAR)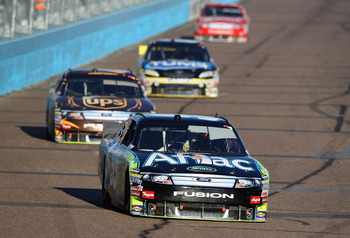 Christian Petersen/Getty Images
4. Sebastien Loeb (WRC)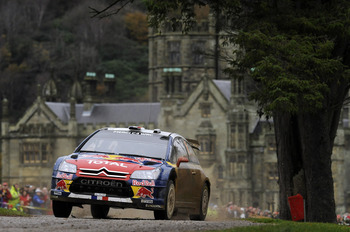 Massimo Bettiol/Getty Images
In the final race for the current crop of WRC cars Sebastien Loeb won in Wales.
Next year the series moves to smaller, less powerful cars and Seb has been testing Citroen's DS3 this week.
Do you really expect anything to change?
Not optimistic.
3. Mark Webber (F1)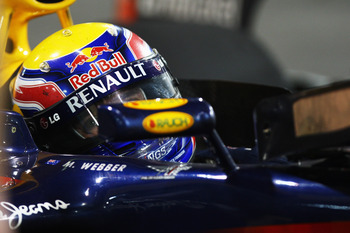 Ker Robertson/Getty Images
I have spent the latter half of the supporting Mark Webber, which as a Brit supporting an Australian makes me a little uneasy.
Luckily I have a winter of wishing misfortune upon their cricket team to redress the balance in time for March.
2. Denny Hamlin (NASCAR)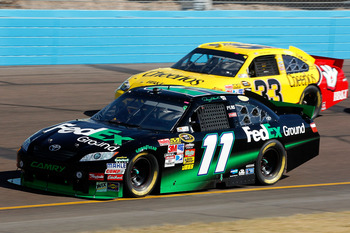 Geoff Burke/Getty Images
I really am impressed with the level of support Denny has as he tries to snap Jimmie Johnson's streak of championships.
Just last week, right here in the UK we even had a moment of supportive silence at 11am on November 11.
1. Sebastian Vettel (Formula One World Champion)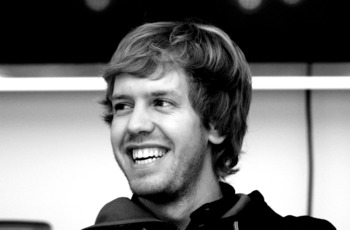 Mark Thompson/Getty Images
New champion Vettel on the advantages of winning his first world title and the recognition that comes with it:
"I look forward to not getting asked for ID in nightclubs."
And the disadvantages:
"I won't be able to get a half fare on the bus anymore."
Abu Dhabi GP report and results.
NB: He may not have actually said this.
Keep Reading