Hatred Gone Wild: Top 10 Current Most Despised Wrestling Personalities By IWC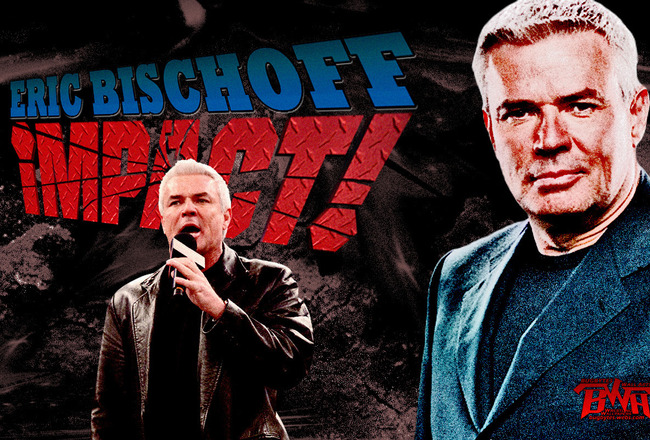 Hello, Buzzer, Buzz is back.
After two weeks of hiatus, I decided to return with a fun read.
For years, the Internet Wrestling Community members have been active and trying to make their sound heard all around the wrestling universe.
Whether they make 7 percent, 5 percent or even 2 percent of the overall wrestling fans, they desperately struggled to give their thoughts and make their presence felt.
Being part of it, I always enjoyed reading different thoughts about WWE, TNA and other wrestling promotions in general. I admit that many members can get ridiculous at certain moments, but it's always fun to read their comments and sentiments.
It's widely known that IWC members, especially smarks, are hard to please and satisfy. No matter what wrestling shows try to give them, they always have something to complain about, and it's hard to find someone fully satisfied with what he/she is currently watching even if they get what they demanded for years.
I admit that we're not witnessing the best wrestling era right now, but we always have to know that every period has its cons, and no era was perfect.
Even though it's hard to find a certain subject that everybody agrees about, but you can easily determine few things that IWC members do like. For instance, Shawn Michaels, Undertaker, Chris Jericho and others are all popular among the community, and saying anything negative about them could backfire on you and you might even receive some death threats.
On the other hand, it's also easy to find some hated superstars by the majority of the community members. However, I noticed that hatred has gone wild at certain moments to the extent we all forgot that some of these people gave the best to wrestling entertainment.
In the following slides, I'll talk about ten current wrestling personalities who I think are the most hated by IWC.
I'm sure they might not be accurate, but I'm writing this based on what I witnessed when going around wrestling sites.
Before I start, I only want to note that I'm not doing this for the sake of fun only. Some of the characters mentioned here had essential roles in wrestling history and I thought that fans really forgot this. Furthermore, don't expect me to focus on many backstage people because they're not all popular among IWC members.
I'll be glad to read your thoughts.
All said and done, let the show begin.
10. Michelle McCool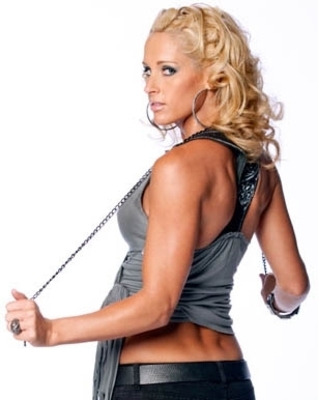 Being in a relationship with someone powerful backstage will always be used against you no matter how hard you try to prove that it's not affecting your career. You don't believe this? Just ask Michelle McCool.
Even though she's considered as a good wrestler, but the majority of IWC members attribute everything she achieved to her relationship with the Undertaker. She was even about to surpass Triple H on this.
I know I'm exaggerating things here, but HHH now isn't among the most hated superstars like he used to be a couple of years ago. It's rare to find someone these days still talking about HHH's relation with Stephanie McMahon since it has become something old. Add to this the fact that he has a large fan base even if some people still put him in this category.
However, Michelle McCool's story is different. As her achievements increased in the last two years, the haters' voices has become louder.
She still has many fans, but it's not easy to find anything written about Michelle McCool without reading the following, "She's on top because she's married to the Dead Man." They're becoming more apparent as we go through time.
Again the majority can't deny the fact that she's talented and they do think she deserved a good run in the business. They only believe that her marriage to the Undertaker made her receive a mega push and that she's about to surpass Trish Stratus' records if WWE kept booking her this way.
No matter how hard her numerous fans try to defend her, but the "she's pushed because of Taker" comments has become louder and more apparent.
Although Layla is her current partner, McCool always receives the major heat by IWC.
Anyway, she still makes it in the hottest Divas lists.
9. Hornswoggle
Before you start thinking how dumb I might be for adding Mr. Hornswoggle to the list, just tell me why shouldn't I have him here?
Don't IWC members always whine and complain about his "silly" segments? Don't they wish he just leaves? Isn't he considered the worst cruiser-weight champion? Don't they think that Chavo Guerrero is looking like a joke because of him? In other words, isn't he hated among IWC members?
It's not a secret that Hornswoggle is one of the most hated characters among IWC. Any segments, angles, stories and matches including him are considered the worst.
However, as much as he might be hated by Internet wrestling fans, he seems to be over with the crowd in the arena. The pops he receives can sometimes be easily heard. I still remember the loud pops he received when he made an appearance in Santino Marella's match against Jack Swagger. They were higher than pops received by face high midcards!
Who can forget the June 7th RAW viewer's choice episode when he received high voting with Great Khali?
Anyway, I'm not a fan of him by any means, and I do think that WWE sometimes put him in weird segments and matches.
Some people might think that he should be higher on this list. But let's not forget that he's not really a major superstar and we can still live with his angles as long as the product improves overall.
In the introduction slide, I said that some of the characters mentioned in this slideshow had major roles in pro wrestling. Don't worry, I wasn't referring to Horny when I said this.
8. Rey Mysterio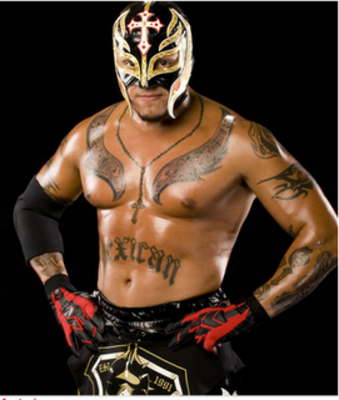 The supposed underdog made my list. No doubt that Mysterio was one of the most exciting superstars to watch in the ring. No one denies this here.
However, his run is now annoying to most IWC members. They believe that the underdog character has become illogical at a certain point. They also think that his World Title reigns weren't really impressing especially the second one.
Moreover, they say that he's not the underdog anymore and that he has become indestructible and a new superman who barely loses cleanly.
Anyway, this is said about any top face these days as they're all typically booked in the same way.
But as I said, Mysterio doesn't seem to be loved by IWC these days. The previous months were so crazy for the Mexican superstar. He has been wrestling with minor injuries and was supposed to take hiatus several times, but he had to return to replace others who suffered more serious injuries.
His feud against Del Rio was one of the hottest feuds on SmackDown, but the booking didn't really impress the internet fans.
Finally, Mysterio is a kid friendly superstar, and such characters are hated by IWC.
Mysterio might be cheered by most casual fans. Furthermore, we all know that he has the second best selling merchandise after John Cena. But his popularity among IWC isn't similar.
7. Matt Hardy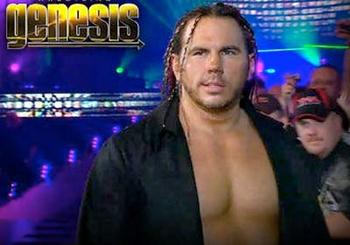 Matt Hardy was once one of the most popular superstars in WWE. He was also loved by most IWC members who thought that he deserved a push.
However, during his last year in WWE, people started complaining about him not being in a good shape. They felt that his time has passed and that he'll stay as a midcarder for the rest of his career in the company. They even said that he got his chance before but never succeeded in taking advantage of the situation.
But he was still loved by many people who thought that he has been misused for many years.
Things started changing in the final months of his WWE career. As he began posting the YouTube rants and complaints about WWE and the way they were misusing him, people felt that he was going crazy.
Matt Hardy was always known for his Internet activities and his interaction with Internet fans that made him one of the most popular superstars among them. Even prior to those YouTube posts and twitter updates, he was posting videos predicting a great 2010. Of course, things never went the way he wanted.
When he started showing his frustrations on the Internet, people questioned his mental health. Now it was obvious from the beginning that he was doing this so he can get released. But many fans didn't like his actions and since then he has become hated by most members.
Hardy debuted on TNA's Genesis last week. The Internet fans, however, still need to see more from him before changing their mind. Until then, he will probably stay in this list.
6. Dixie Carter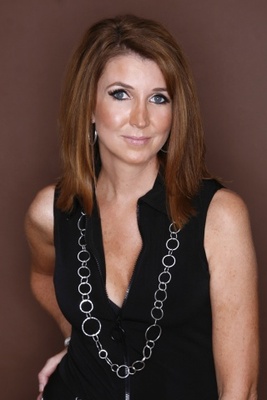 I assume you're not much surprised to find her on the list.
Dixie is considered as a good business woman by many people. But she's criticized for having little to no knowledge about wrestling. That's why she's seen as someone who's not supposed to run a wrestling company like TNA.
Of course, she's not running it alone as Carter hired a special creative team to handle the booking of the shows.
However, most fans feel that the problem lies here because they think that the team hired consists of people who can't exist in one company. Those same people are criticized for killing WCW.
I guess you know who I'm talking about, but I won't mention those gentlemen in this slide because, unsurprisingly, they all made this list.
5. Michael Cole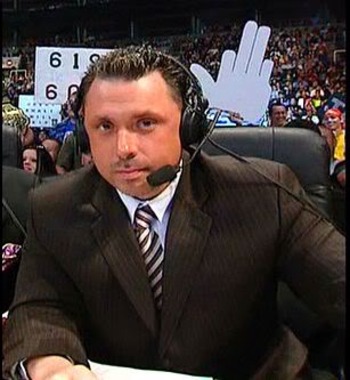 Are you surprised? I know that his fan base is growing and the cole-miners (as he likes to call his fans) are increasing. But do you think he's not hated anymore by IWC's majority? Of course not.
2010 was a major year for Micheal Cole's career as he headed into a new direction with his character. He became a heel announcer.
Prior to this, he was considered by fans as nothing more than a typical boring face announcer. However, his heel turn pulled the majority's attention.
This turn made him legitimately hated by most fans here.
Where to start? His excessive praise to Miz? His insults to Daniel Bryan? Reading RAW's anonymous GM's emails? His praise to John Cena despite his heel character? His critics to NXT superstars? Some of his hypocritical comments on different issues? All the "vintage" things he says?
We can go on and on and name many things people hate about Cole. No doubt that he did gain remarkable popularity this year, but he also gained more hatred by the majority of the IWC.
4. John Cena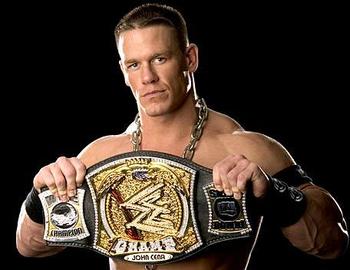 There you go. The current face of WWE made the list.
Do I need to explain what Internet fans say about him? Do I need to remind you about their comments?
I'll mention some of them only.
He always wins, his character has become stale, he's superman, he never loses cleanly, he buried many superstars, he can't wrestle, he has five moves, he's overrated, he's always in the main event, he's a horrible actor and the list goes on.
Of course, some of those comments might not be true, but unfortunately, due to his long run with the same character and the repetitive booking he received, many fans started hating him and making such comments.
Cena might not be the best wrestler, but he's definitely better than what many Internet fans think.
He's not on top of the list or even in the top three because Internet fans always distinguish between his onscreen character and his real personality.
Interestingly enough, he's one of the few superstars who are treated this way by fans here. You'll hear many people saying, "I respect him in real life and I respect his hard work. But I only hate his stale character."
Unfortunately for Cena, PG WWE is not loved by the majority of IWC. Being the face of this era is a disadvantage for him among this community despite being very popular among casual fans and despite having the highest selling merchandise in the company.
3. Eric Bischoff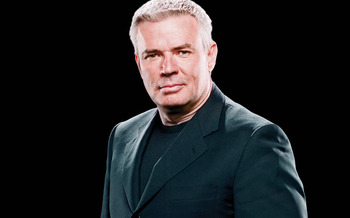 Mr. "controversy" is on the list for sure.
Although he's considered by many people as a smart creative man but his critics increased lately.
He's now blamed for changing TNA as a whole. He's blamed for challenging WWE and failing. He's blamed for killing many original superstars and ideas in TNA since his arrival. He's blamed for trying to revive old WCW stories. He's blamed for focusing on veterans and old superstars rather than the young superstars.
Of course, his old WCW days aren't forgotten too. And I'm talking about the negative things only.
No one denies that Eric Bischoff is someone who was about to put WWE out of business. He had the guts to challenge them in the mid 90s when he was running WCW. He moved Nitro to Monday nights and went head to head against RAW.
He's also known for coming up with creative ideas during his time in WWE as the GM of RAW. The Elimination Chamber match is said to be one of his creations.
However, those are only memories now.
Dixie Carter is sure blamed for hiring Bischoff, but he's not the only one blamed in TNA. The huge superstar in the next slide is always criticized with him.
2. Hulk Hogan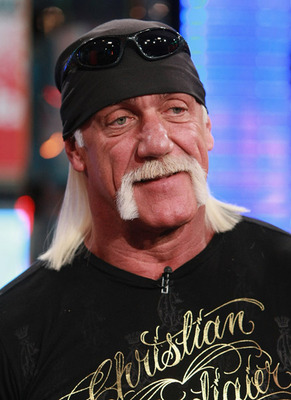 Yes, the superman of the 80s, the face of the Hulkamania Era, the wrestler who supposedly put over wrestling in North America is currently one of the most hated, despised and disrespected superstar by IWC.
Do you think I'm exaggerating? Maybe.
Do you think I'm wrong? I don't think so.
In the past few months, Hogan was one of the most criticized superstars by IWC. His arrival with Bischoff to TNA was a huge announcement. However, both men were directly criticized by IWC members.
Like Bischoff, Hogan is blamed for changing TNA, reviving old stories, competing against WWE and failing and for being one of the main reasons behind the fall of WCW. However, he's also criticized for many other things.
The majority of IWC thinks that Hogan has a big ego and that he refused to put many superstars over in the past. The majority thinks that he shouldn't be wrestling anymore because of his old age. The majority says that he can't wrestle and that he as three moves. He's also bashed for creating backstage politics.
Furthermore, many fans call him overrated and even bash his run in the 80s. They don't deny the fact that he was a big draw during that time, but they say that they didn't understand the business a lot at that time. They also say that the situations surrounding them at that time made them cheer for his American Hero gimmick.
For a while, I thought that people forgot everything he did for the business, but thankfully, WWE's top 50 superstars DVD made many fans stand up for the Hulkster for being ranked low. However, the fuss didn't last long.
Right now, he's injured, but expect the rants to return as soon as he comes back.
I think that Hogan should be given more respect for what he did in the past. I know that he has many controversial stories, but we can't forget everything he did in the past. We can't forget that he was one of the biggest stars whether in WWE or WCW. The man oozed charisma that helped him succeed.
1. Vince Russo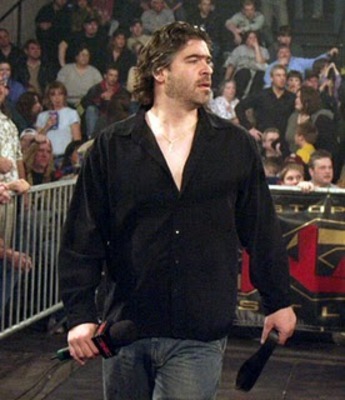 How would you feel when you are blamed for killing WCW? How would you feel when you are blamed for every single horrible booking that occurred in WCW? How would you feel when you're currently blamed for killing TNA? How would you feel when you find every single horribly booked angle named after you?
You don't know? Just ask Vince Russo.
Arguably, Russo is one of the most controversial wrestling personalities. He might be one of the most criticized people in wrestling history.
Many WCW fans blame him for killing their favorite show. He does have people who defend him, but it's hard to find them. The haters' voices are definitely higher and easier to hear.
His current run in TNA is no different. Many members here believe that Russo is one of the major problems in the company and that he should be fired.
In reality, Russo is considered as the launcher of the Attitude Era alongside Vince McMahon. He's also considered as the person who succeeded in saving WCW and increasing its rates again during his first months there after signing for them.
However, all those achievements are forgotten by fans. The only things remembered are the negative things mentioned above.
From giving the WCW Title to David Arquette, booking himself as the WCW Champion to his current role in TNA. Those are all few of the examples given by fans.
Whatever his supporters say, Russo is someone who'll always be remembered for the bad things that occurred in the final years of WCW.
Some people described the ending of the Triple-Threat Ladder Match at TLC last month as Russo booking. I'll never wish to be in his place for sure.
Others Who Could Have Made it In the List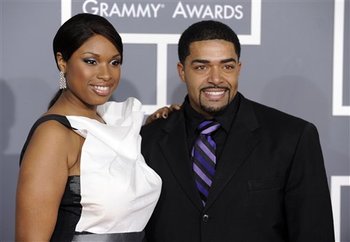 Jeff Hardy: He was too close to make the list and I know that some people will say that he should have been added. But I still think that he has many members defending him. Even the ones attacking him only criticized him recently due to drug issues.
David Otunga: You know all the conversations about him. He can't wrestle, he's famous because of his wife, Jennifer Hudson and so on.
Vince McMahon: The complaints about WWE and PG never ends.
Great Khali: He's not really active, or else he could have made it in the list.
Jeff Jarret: I don't think he receives major hatred but I still see some complaints about him.
Tommy Dreamer: His return to TNA wasn't really liked.
Ric Flair: The only thing used against him is that he retired but then returned. He's also criticized for being old and still wrestling. But it seems hard to hate the "Nature Boy." Woooooooo..!
Triple H: I discussed him in Michelle McCool's slide.
Vickie Guerrero: EXCUSE ME!
Bella Twins: They don't have any major role but you'll always find someone saying, "FIRE THOSE TWINS!"
The End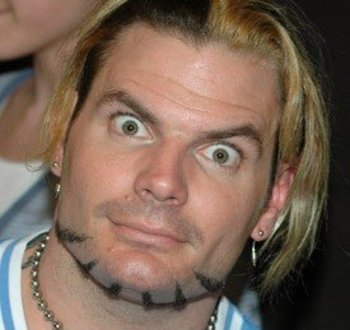 So what do you think?
All thoughts and comments are welcome.
Keep Reading