WWE Bragging Rights Predictions: Undertake-Kane and All of the Other Matches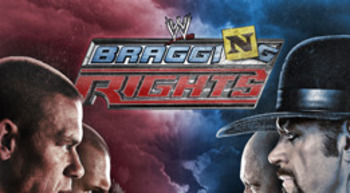 WWE Bragging Rights is only a couple of days away. Which brand will walk away with the Bragging Rights? Which champions will defend there titles successfully and which ones will lose them to the challengers?
What will John Cena do while he is in Wade Barrett's corner? Can the Viper overcome the odds? Can Undertaker overcome is brother one more time?
All these questions will be answered Sunday night, but here are my predictions to the outcome of Bragging Rights.
United States Champion Vs. Intercontinental Champion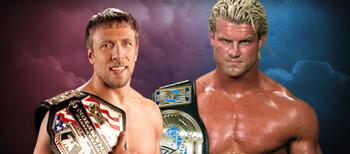 (c) Daniel Bryan vs. (c) Dolph Ziggler w/ Vickie Guerrero
I am glad they threw this match in for Bragging Rights. It adds to the Smackdown vs. Raw theme, but also gives us a great match. I do not think the WWE can go wrong having either man win this match. It would make sense for either man to win and boost his credibility.
This match features and interesting contrast of styles with the flashy Ziggler and the technical Bryan. This has the potential to be a great addition to the PPV.
In my opinion, I think they should go with Bryan, as he has not been in the WWE quite as long and could use the win a little more than Dolph. Plus, we all know how good Bryan is and he deserves it.
I think Bryan wins this one and scores a victory for Raw.
Winner: Daniel Bryan
Divas Championship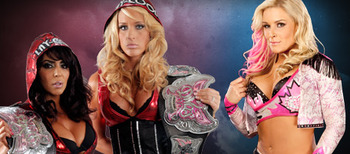 (c) Lay-Cool vs. Natalya
I think it is time to get the titles off Lay-Cool. The way they have built up Natalya tells me she very well could win this match Sunday. Natalya is one of the best divas in the WWE ring and I think it is time for her to have the title.
I'm not sure which Lay-Cool member will wrestle, but I do think Natalya will pin whoever it is. There will be some kind of cheating by Lay-Cool, but it will not be enough.
Winner and New Divas Champion: Natalya
WWE Championship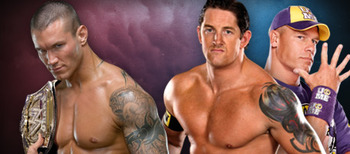 (c) Randy Orton vs. Wade Barrett w/ John Cena
This match is probably the most hyped coming into the event. Something big is going to happen, but I'm not sure what. I do not think they will turn Cena heel just yet. I think that will happen, but sometime down the road.
I also do not think Wade Barrett will get the strap this soon either. I think it will happen at some point down the line, but not Sunday. It could happen though, that might be the huge surprise.
But, I think Orton somehow pulls it out. I have a feeling that something shocking is going to happen at the end of the match or afterwards. Cena will be involved in some manner.
Winner and Still WWE Champion: Randy Orton
Team Smackdown vs. Team Raw (Elimination Match)
Big Show, Rey Mysterio, Alberto Del Rio, Kofi Kingston, Jack Swagger, Edge, Tyler Reks
Vs.
The Miz, CM Punk, Sheamus, John Morrison, R-Truth, Santino Marella, Ezekiel Jackson
The way they are building this match, I'm not sure who is going to win. They have built up the dominance of Smackdown over the past week, which usually means the other side will win.
But, I just have a feeling Smackdown might win this one. It is about time Raw won one of these though.
Smackdown has dominated these types of matches, because of their noted inferiority. The company uses matches like this to build up Smackdown.
But, I could go either way, but I think Raw finally wins and gets the coveted cup.
Winner: Team Raw
Order of Elimination
Santino (Raw)
Ezekiel Jackson (Raw)
Tyler Reks (SD)
Jack Swagger (SD)
Rey Mysterio (SD)
R-Truth (Raw)
Kofi Kingston (SD)
Alberto Del Rio (SD)
CM Punk (Raw)
John Morrison (Raw)
Big Show (SD)
Sheamus (Raw)
Edge (SD)
Survivor: The Miz (Raw)
World Heavyweight Championship: Buried Alive Match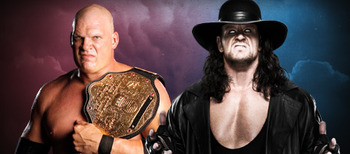 (c) Kane w/ Paul Bearer vs. Undertaker
I love Kane/Undertaker feuds and the addition of Paul Bearer has made it even more intriguing. I just do not know if Undertaker can handle another title run. He is beaten down and I just do not know if he can handle being in a match every week and being on the show every week.
When he is the champion, he cannot take as many days off as he wants. Plus, I really like the way they are building up the dominant and evil side of Kane. I really think that Kane wins this match, although I would not be surprised to see the Undertaker win it.
But, I think Kane wins and Undertaker takes a break and maybe comes back in a couple of months. The Undertaker is nearing the end of his career and rumors say that Wrestlemania 27 might be it.
But rumors about his retirement have been swirling for years. Either way, I am taking Kane to win this one. It should be very good with a lot of drama.
Winner and Still World Heavyweight Champion: Kane
Keep Reading