NCAA Football: Big 12 Power Rankings Logic By the Lake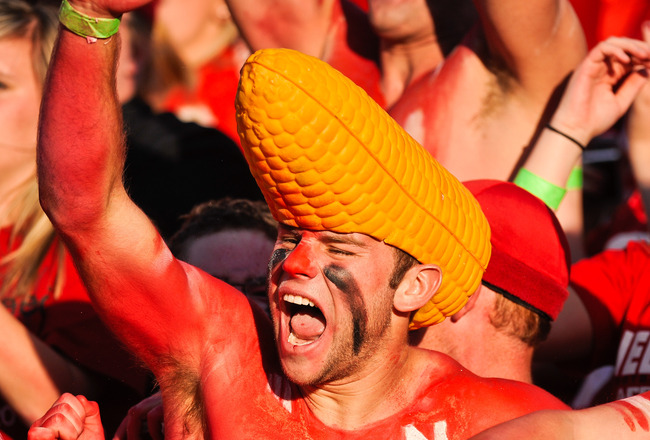 Eric Francis/Getty Images
Which teams made the biggest jump in Big 12 power?
The conference produced the No.1 team in the BCS Standings, and five Big 12 teams made the BCS top 20, more than any other conference.
How will this powerful conference impact the NCAA Football national championship picture this week?
The Mizzou Tigers, the Nebraska Cornhuskers and the Baylor Bears have the most pressure on them while the Texas A&M Aggies hope to keep bowl hopes alive.
Take a look at my rankings of the very much alive to the nearly dead in the water.
12. Kansas Jayhawks (2-4, 0-2)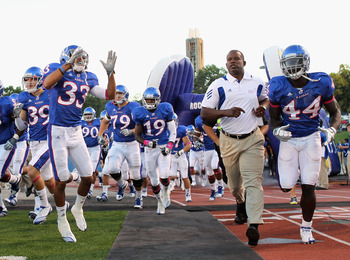 Jamie Squire/Getty Images
Turner Gill may be wishing he stayed at the University at Buffalo.
The Jayhawks are the Bills of the Big 12.
Texas A&M is coming to town this week, and the Aggies are anxious for a win after being throttled by Missouri.
The Jays could steal a victory, but you didn't hear that from me.
11. Iowa State Cyclones (3-4, 1-2)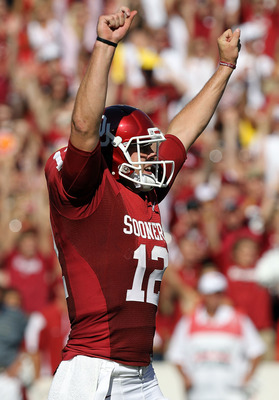 Ronald Martinez/Getty Images
Landry Jones and the Oklahoma Sooners deserve a picture on Iowa State's slide this week.
There was not enough room to list OU records broken against the Cyclones last week.
Iowa State gives up an average of 55 points per game.
At least they held Oklahoma to 52.
May want to work on the offense scoring nothing problem.
10. Texas A&M Aggies (3-3, 0-2)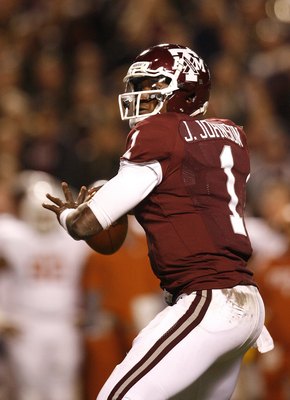 Aaron M. Sprecher/Getty Images
They have to go to Kansas and host Texas Tech coming up.
There is still hope for them to go to a bowl, but they must show up with the milk and cereal after Missouri dominated them in College Station.
Jerrod Johnson and Jeff Fuller are two to watch this week to see if they can bounce back.
If they can, then the Aggies will roll the Jayhawks.
9. Colorado Buffaloes (3-3, 0-2)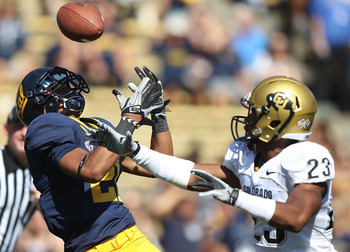 Jed Jacobsohn/Getty Images
They gave Mizzou a better defensive effort than Texas A&M did.
8. Baylor Bears (5-2, 2-1)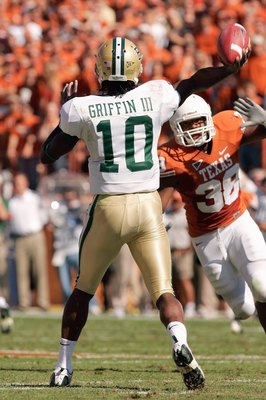 Brian Bahr/Getty Images
Robert Griffin is the best athlete in the Big 12 - bar none.
The Bears lost to Texas Tech in Dallas, but they beat Colorado in Boulder. Colorado lost to Mizzou and to Baylor in the Big 12, but they beat Georgia.
Next up is Kansas State in a game that will make the Big 12 picture clearer, along with the Mizzou/Oklahoma game.
7. Texas Tech Red Raiders (3-3, 1-3)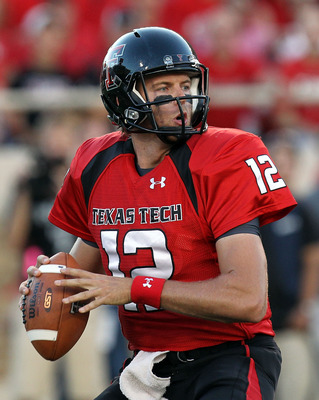 Ronald Martinez/Getty Images
They beat Baylor, but they lost to Iowa State and to Oklahoma State.
Once they stop tripping over themselves then they have the chance to turn it around.
6. Kansas State Wildcats (5-1, 2-1)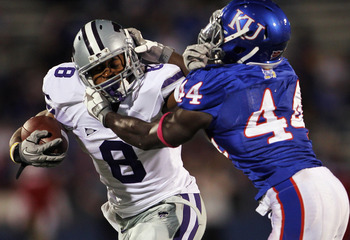 Jamie Squire/Getty Images
They beat UCLA who beat Texas.
5. Nebraska Cornhuskers (5-1, 1-1)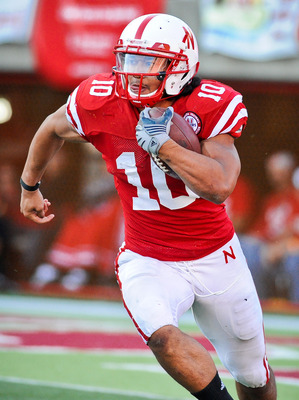 Eric Francis/Getty Images
They had their opportunity to show the world they could overcome the curse of Texas, but they failed in a mistake-prone performance.
Now they have to face Oklahoma State at Boon Pickens in Stillwater.
The game is set for 2:30 so there is time to see parts of both this one and Oklahoma/Mizzou.
4. Texas Longhorns (3-3, 1-1)
Eric Francis/Getty Images
Watch out for Texas.
The Hook Em Horns defense was in full snag (and swag) mode last week against Nebraska.
Mack Brown has his inexperienced team playing better each week, and this week they have Iowa State.
3. Oklahoma State Cowboys (6-0, 2-0)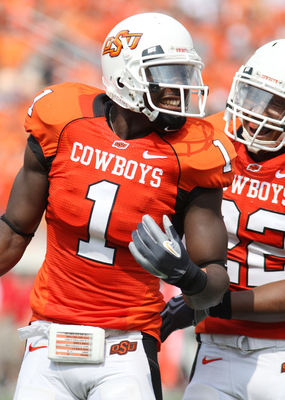 Christian Petersen/Getty Images
The Okies are one of three undefeated teams in the Big 12.
If they can beat Nebraska then they will be firmly entrenched in the BCS polls after this week.
They have Baylor, Texas and Oklahoma remaining.
They miss Missouri this season - the only Big 12 team ahead of them in the BCS Standings.
The Cowboys are 13 in the BCS.
2. Missouri Tigers (6-0, 2-0)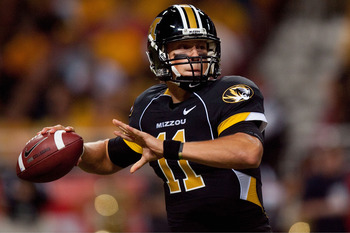 Dilip Vishwanat/Getty Images
The Tigers are ranked 11 in the BCS Poll.
They have the sixth ranked defense in college football and they are young.
If they can defeat Oklahoma in the Faurot Field classic this Saturday then BCS top five is a certainty.
They could become the first No. 1 in a long, long time at Missouri.
That is a big if though.
1. Oklahoma Sooners (6-0, 2-0)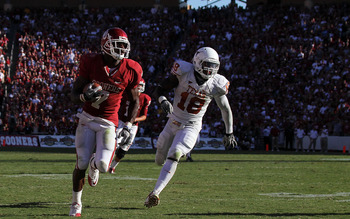 Ronald Martinez/Getty Images
They topped off the list of BCS teams this week. It was the 20th time they have topped the list, more than any other university.
The team will try to play spoiler at the Mizzou Tigers' Homecoming in Columbia this week.
Oklahoma could very well be headed to a revenge game against Boise State in the BCS National Championship.
Missouri is not to be overlooked, though.
Keep Reading