My Favorite WWE & Other Wrestling Finishers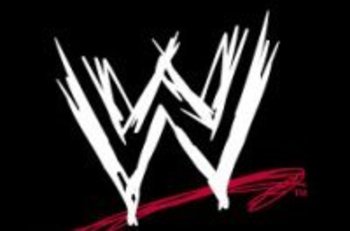 My favorite finishers, also by wrestlers I don't like lol
An effective finisher can catch the attention by every fan in attendance & can leave the opponent laid out in the middle of the ring.
The most simple move can look crucial if done correctly.
Triple H - Pedigree
Stone Cold - Stunner
Jeff Hardy - Swanton Bomb
Randy Orton - RKO
Goldberg/Edge - Spear
& a bunch of others that I didn't name. I couldn't get them at the top of my head.
You can add your favorites if you'd like too.
Triple H: Pedigree
Triple H pedigrees Trish Stratus.
Stone Cold: Stunner
Stone Cold stuns Scott Hall.
Shawn Michaels: Sweet Chin Music
Shawn Michaels' Sweet Chin Music on Triple H.
Randy Orton: RKO
Randy Orton RKO on Christian.
I love me some Christian & I do love me some Orton so it was hard watching this match, lol
Goldberg: Spear/Jackhammer
Goldberg's spear on Christian. Oh & a nice Jackhammer at the end too.
Lol, he sold this spear so well.
Once again, why does it have to be my love Christian !?
But Goldberg was a beast. The WWE didn't know how to use him.
Edge: Spear
Edge's best spear, in my opinion, on Jeff Hardy.
Jeff Hardy
I couldn't really find a video of Jeff's Swanton Bomb that I really thought was dope so I just picked this video.
It shows Whisper in the Wind, Twist of Fate & his Swanton.
Nonetheless, they're all great.
AJ Styles: Styles Clash
I know Michelle McCool uses it & idk who used it before AJ but I personally think he executes it way better.
John Morrison: Starship Pain
If this isn't the most beautiful finisher I have ever seen, I don't know what is. Lol.
& this one on Jericho is flawless.
Melina: Last Call
Although Melina usually botches this move a lot, its still nice lol.
Melina: Primal Scream
Another one of Melina's move that's always botched. Nonetheless, effective (when done correctly)
Undertaker: Tombstone Piledriver
Great finish to a great match.
The Undertaker vs Stone Cold.
Chuck Taylor: Omega Driver
As great as this move is, sometimes I can't watch because I think the person could die. Yeesh !
Gail Kim: Eat Defeat
Chuck Taylor also uses this move but I'm a fan of Gail's (even tho she's unfortunately jobbing to people like Maryse), I like the way she hits it out of nowhere.
Ric Flair: Figure Four Leglock
Excuse the background music o_0
Christopher Daniels: Angels Wings
I like Daniels' wayyyyy better than McCool's.
Justin Gabriel: 450 Splash
Arguably the best finisher in the entire NXT stable.
Evan Bourne: Air Bourne/Shooting Star Press
Another talented athlete that the WWE doesn't use correctly.
His finisher is BEAST !
& the way he grabs his ankles while in the air adds style.
Christian: Killswitch/Unprettier
I am HUGE Christian fan. Self - explanatory.
Captain Charisma Forever.
Cody Rhodes: Cross Rhodes
I'm not much of a Rhodes fan but this was beautiful.
Evan sold it well.
Chris Jericho: Walls Of Jericho
He is the best at what he does.
But don't call him Y2J.
He BETTER be in the Hall of Fame.
Essa Rios: Moonsault
Idk if this was his finisher but nobody got better air time than Mr. Aguila.
Fck the WWE for not using him correctly.
Randy Orton: OZone
He executes it wayyy better than MVP does.
The OZone all day !
The Rock: Rock Bottom
This is a double Rock Bottom, but I'm sure you get the drift.
He is the most electrifying man in sports entertainment. :)
Eddie Guerrero: Frog Splash
I had to put Latino Heat on the list for 2 reasons.
1. In my opinion, he executed it better than RVD.
& 2. I had to pay my respects. Rest In Paradise.
Chris Benoit: Crippler Crossface
Last but certainly not least.
3 things about this video :
1. Why did it have to be my boo RKO ? lol.
2. Excuse the weird background music
& 3. Rest In Paradise Chris & his family. (comments on his death will not be accepted)
Keep Reading