WWE: The Best Wrestling Themes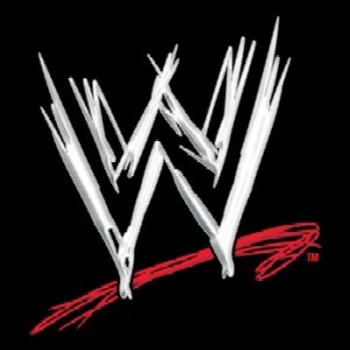 I chose this logo because I am mainly a WWE fan, but I picked themes outside of the WWE as well. Enjoy!
The Rock "Hollywood/It's Conquered"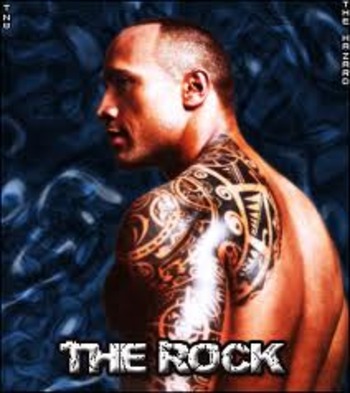 In my opinion, this is his best theme besides the famous "If You Smell" one. Heel or not, there will never be another Rock. He has conquered the sports entertainment and movie industry (even if we don't like his movies all that much).
Christian "Just Close Your Eyes"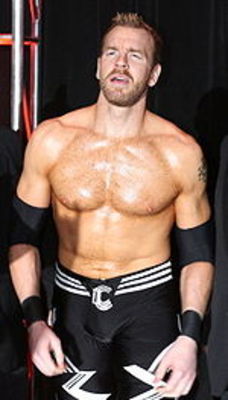 Christian's best theme, mainly because I'm a fan of the group and Christian. He debuted his theme when he returned to the WWE, on ECW (if I'm not mistaken). Although he hasn't been treated as the champion he truly is, Christian will forever be Captain Charisma.
Edge "Never Gonna Stop"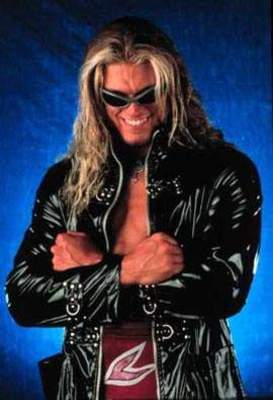 His best theme used from 2001-2004, after splitting with Christian, which was a good and bad thing for Edge and Christian fans.
Triple H "My Time"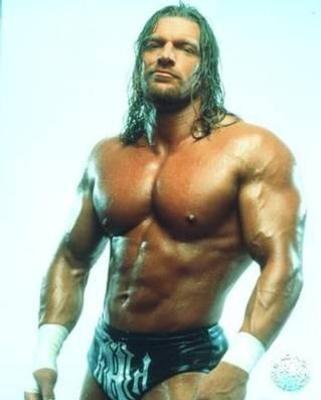 The Celebral Assassin. The Game. Enough said.
Please come back HHH, heel or not. The WWE needs you!
Stone Cold Steve Austin "Glass Shattered"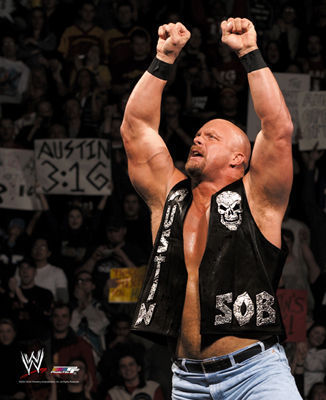 Stone Cold Steve Austin. 3:16. The Texas Rattlesnake.
Used: 2000-2001
Drew McIntyre "Broken Dreams"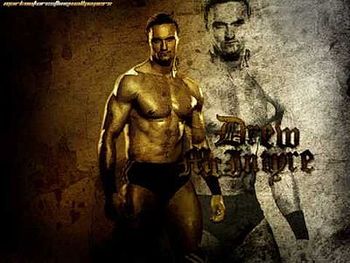 The Titantron video and song itself are just amazing.
The Chosen One.
Randy Orton "Voices"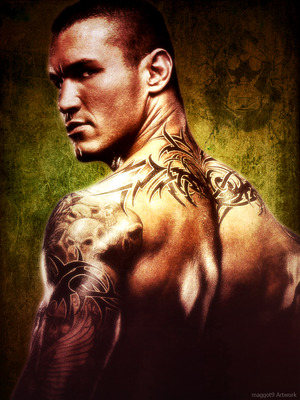 The Legend Killer. The Viper. Self-explanatory.
I love him.
Randy Orton "Burn in My Light"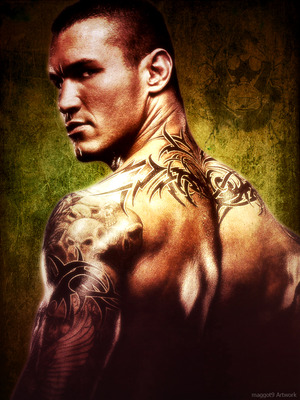 I liked this theme, but not as much as Voices.
Test "This is a Test"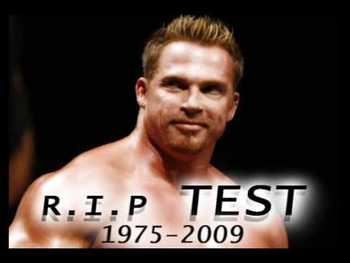 RIP Andrew Martin.
Rest in Paradise.
Jeff Hardy "Modest"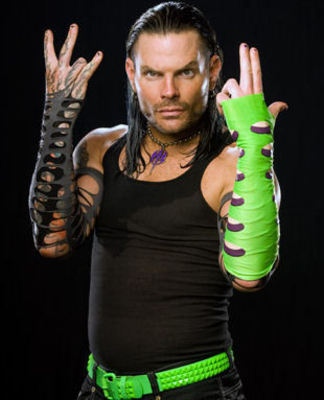 Jeff Hardy. The Charismatic Enigma.
Lita "Lovefurypassionenergy"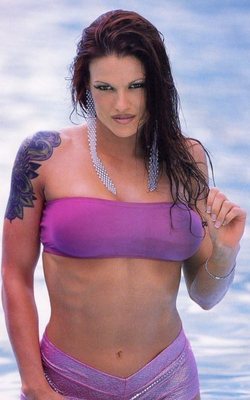 Beauty and talent.
Great face and heel, in my opinion.
Essa Rios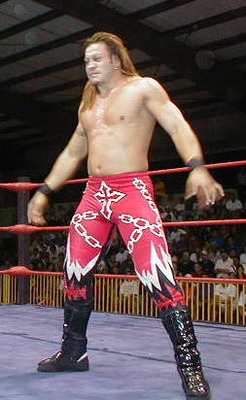 If his theme has a name, please let me know.
But nonetheless, a wrestler that the WWE didn't take seriously.
He had the best moonsault, hands down.
If you disagree, YouTube his matches.
He has undeniable talent.
CM Punk "This Fire Burns"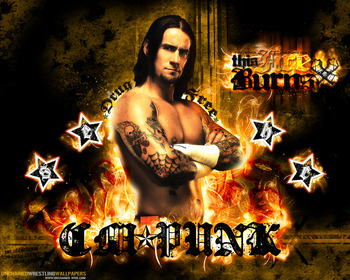 CM Punk. The Straight Edge Savior.
Great heel.
Give him a championship WWE. Thanks.
Goldberg "Invasion"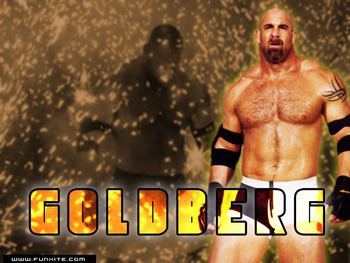 Bill Goldberg.
The name says it all.
nWo "Wolfpack"
Don't turn your back on the Wolfpack.
The Brood "Blood"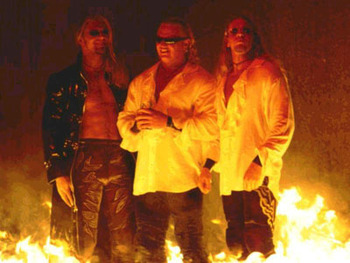 Gangrel, Edge, and Christian.
Great stable.
Billy Kidman "You Can Run"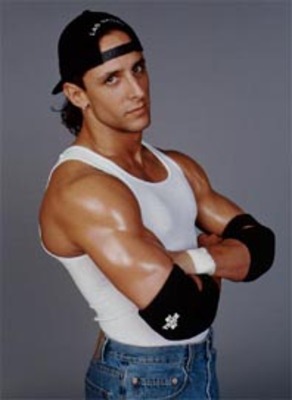 Billy Kidman's BEST theme.
Very misused in the WWF/E.
Batista "I Walk Alone"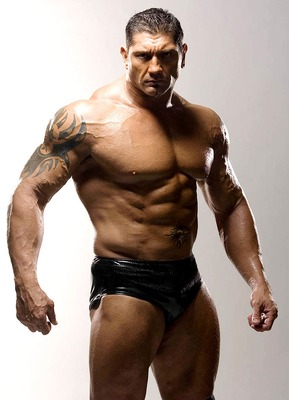 WWE's Animal. Dave Batista.
I think this theme fits him well, because no one was "walking" with him.
Excellent talent.
Kane "Slow Chemical"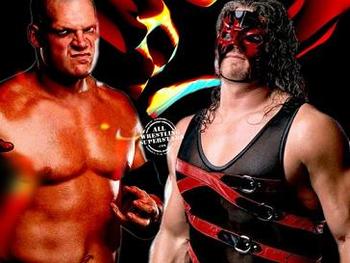 I'm pretty sure a lot of people will agree with me when I say that when the WWE took the mask off, Kane lost his effect.
Although he is the champ and is cutting great promos every week, I miss the mask.
Oh, and this theme too.
Chyna "Who I Am"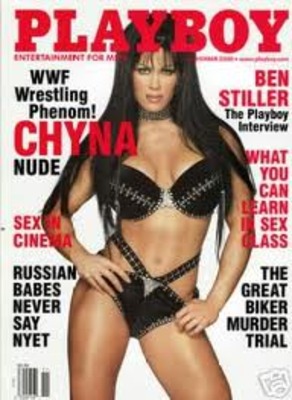 BEST female wrestler to ever do it.
The Ninth Wonder of the World.
Get better Chyna Doll!
DX "Break it Down"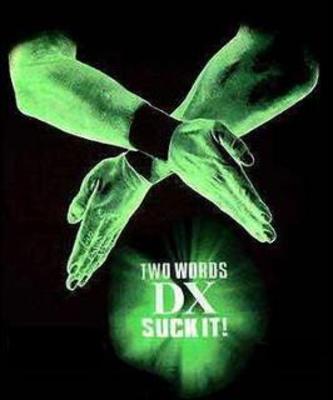 And if you're not down with that, I've got two words for ya!
SUCK IT!
New Age Outlaws: "Oh, You Didn't Know?"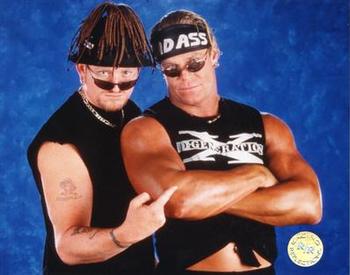 Arguably, one of the best tag teams ever—New Age Outlaws.
I would go through the whole intro but I won't.
nWo "Rockhouse"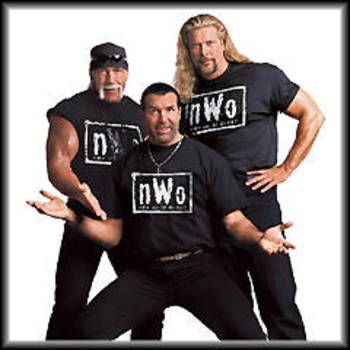 Brock Lesnar "Next Big Thing"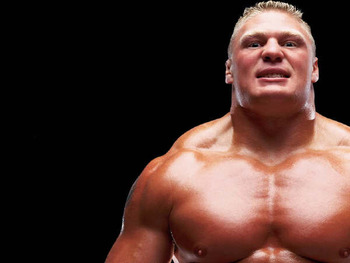 The Next Big Thing.
Powerhouse.
Dominated the WWE and now UFC.
Hardy Boyz "Loaded"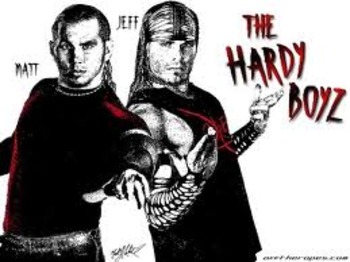 Another great tag team.
Side Note: I hope Jeff handles all his stuff before his baby comes.
Congrats to him and Beth, and good luck to Matt.
The Undertaker "You're Gonna Pay"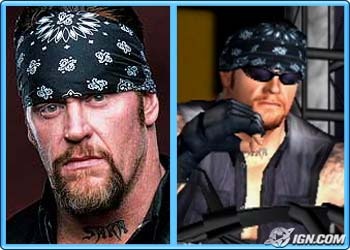 I always loved the American Bad Ass Undertaker.
The theme. Haircut. Motorcycle. Long coat.
Chris Jericho "Break the Walls Down"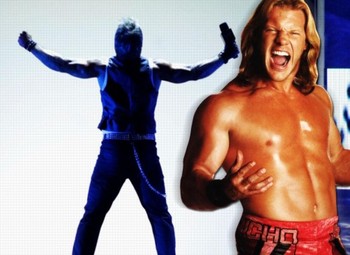 Chris "Don't call me Y2J" Jericho.
He is the best at what he does, and I don't disagree.
I hope he goes into the Hall of Fame.
Maryse "Pourquoi"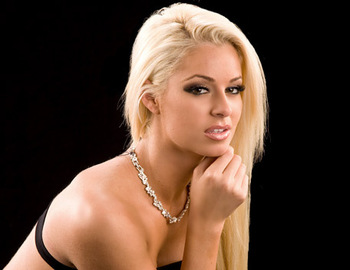 I love me some Maryse.
She's a good heel, but needs more in-ring training.
Very good eye candy though.
I'm learning French, which is why I love her theme so much.
Victoria "All the Things She Said"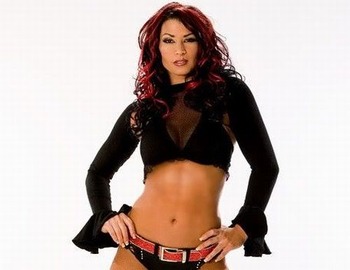 We miss you Victoria.
Beauty and talent.
I hope that elbow is doing better.
Keep Reading