Top 16 Finishers In WWE History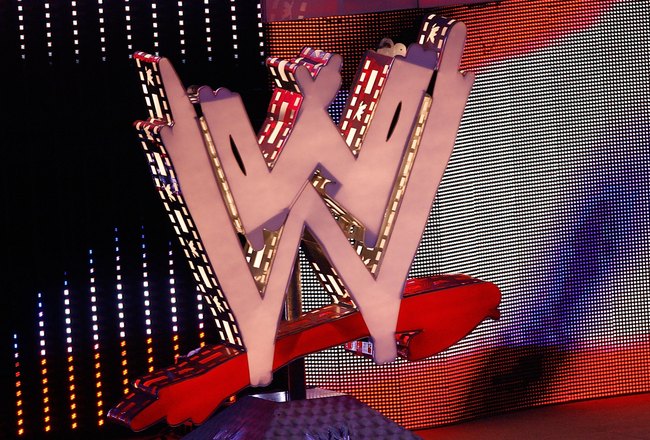 Jim Rogash/Getty Images
As we all know a finisher in WWE or wrestling in general is usually a signature move by a certain wrestler.
We can all remember going nuts when Austin hit the Stunner or getting our cameras ready for The People's Elbow.
In this slideshow, I show some of the top 15 finishers in WWE history, including submission moves.
So sit back, relax, and enjoy the show.
Honorary Mention: The Canadian Destroyer.
This finisher right here in my opinion is the best finisher of all time. I can't imagine how hard it must be to pull this finisher off, let alone be the guy that has to take it.
No. 16: The Spear By Edge
I know that a lot of people think that Edge's version of the spear isn't better than Goldberg's but Edge was in WWE longer, so he gets the nod.
The great thing about this finisher is that it can come out of nowhere or you can have an awesome set up like Edge.
Another great thing is how effective it is. Can you imagine getting speared in real life? I think I'd rather not find out.
No. 15: C4 By Paul Burchill
Ah yes Paul Burchill, one of the most underused wrestlers in recent memory. Something about his finisher always made me want to try it.
Even though it doesn't look it extremely effective, it's a very hard move to pull off for both parties involved. It truly shows how athletic and flexible a wrestler needs to be, professional or not.
No. 14: 450 Splash By Paul London
The 450 Splash before it was used by Nexus to capitalize on their beatings.
Once again I will give the nod to Paul London because he was in WWE longer, and I think he executed the move better than Justin Gabriel of Nexus.
No. 13: RKO By Randy Orton
The RKO, the three most deadly letters in WWE right now. The RKO is basically a Diamond Cutter on crack.
Randy Orton made this move so much better by getting insane height when he does it and by now looking like a maniac before he does it.
No. 12: The Clothesline From Hell By JBL
I may get a lot of flack for this, but the clothesline from hell is too good of a finisher for me to pass up.
When executed properly, it looks deadly. It looks even better when hit on a lightweight competitor.
No. 11: Batista Bomb By Batista
Even though Batista was a sloppy and slow wrestler, his finisher made him stand out.
It made him even more animal like every time he hit it.
No. 10: Ankle Lock By Kurt Angle
With the first submission move on the list, we have Kurt Angle's feared Ankle Lock. Angle has made the best of them tap with this deadly submission move.
Too bad we only have Jack Swagger using it in WWE, instead of the master of the ankle lock himself.
No. 9: Frog Splash By Eddie Guerrero
Whenever Eddie Guerrero hit the Frog Splash, you knew it was game over.
His elevation and his little dance made this move all the more special.
No. 8: The Crippler Crossface By Chris Benoit
One of the most devastating moves in wrestling history. This is move that Chris Benoit used to win the World Heavyweight Championship at Wrestlemania XX.
Whenever Chris Benoit locked on the crossface, you had no choice but to tap. Countless superstars have tapped out to this move, including the invincible John Cena.
No. 7: The People's Elbow By The Rock
Now this move wasn't the most devastating but it damn sure was the most entertaining.
Very few moves have sent fans into a frenzy like The People's Elbow did.
It even gave Jerry "The King" Lawler an orgasm ever time The Rock did it.
Did I mention that it was THE MOST ELECTRIFYING MOVE IN SPORTS ENTERTAINMENT!
No. 6: F5 By Brock Lesnar
With this very move Brock Lesnar became one of the most dominant WWE superstars ever.
Anytime he hit the F5, it was game over.
Very few men have kicked out of the F5 and if they did, they didn't survive the second one.
No.5: Sharpshooter By Bret Hart
Probably the best submission move in WWE history and most likely the deadliest.
With this very move, Bret Hart showed why he was the excellence of execution.
No. 4: The Pedigree By Triple H
Triple H's game winning move that has put countless superstars down for the three-count.
This move has made Triple H a legend and showed why he was The Game and why he is that damn good.
No. 3: The Last Ride & Tombstone Pildriver By The Undertaker
What can I say? This move scares the crap outta me. Can you imagine being caught in mid air knowing that you would come crashing down?
This move was simply one of the three finishers that Taker used to finish off opponents but definitely the most deadly.
The Tombstone Piledriver on the other hand is also one of Taker's deadly moves.
No. 2: The Stunner By Stone Cold Steve Austin
The move that made every person in the arena, watching at home, and good ole JR go nuts.
I can't recall how many times me and my siblings woke up the neighborhood after going crazy when Austin hit the move.
This is the move that you try countless times, and every time you do it, you feel like one BMF.
No.1: Sweet Chin Music By Shawn Micaels
You knew this was coming. What other move has been more legendary and exciting than SCM.
HBK's pre-finisher warm up is our favorite tune and we shall never forget.
Final Thoughts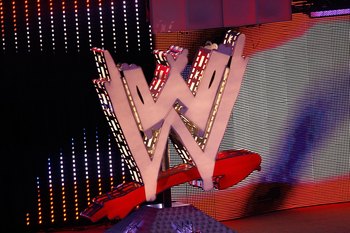 Jim Rogash/Getty Images
Well that was my opinion on the best finishers in WWE history.
If you guys have any thoughts on who should have been included or not let me know in the comment section. Thanks for reading.
Keep Reading