NFL Week 3 Preview: Power Rankings, Key Injuries and Predictions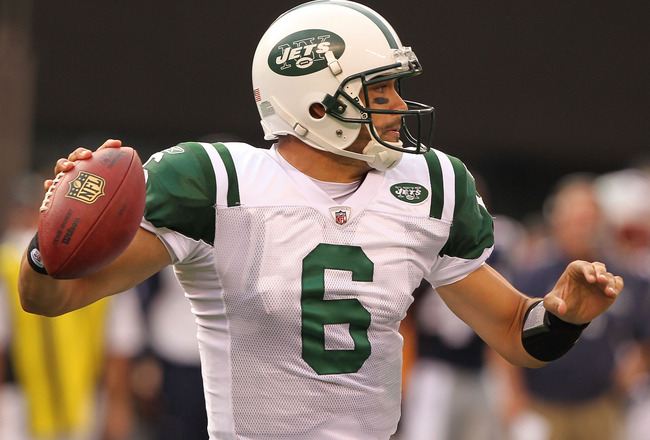 Al Bello/Getty Images
Week 2 was a great week of football. From the Jets shocking the Patriots, to the Cowboys and Vikings going to 0-2, to the Saints thrilling win on Monday Night Football, to Michael Vick having a great game in his first start since 2006 against the Lions.
There are eight 2-0 teams (the Dolphins, Steelers, Texans, Chiefs, Bears, Packers, Buccaneers, and Saints) and eight 0-2 teams (the Bills, Browns, Cowboys, Vikings, Lions, Panthers, 49ers, and Rams). Will these teams win again or lose again this week?
Here is my exclusive week 3 preview.
NFL Power Rankings Week 3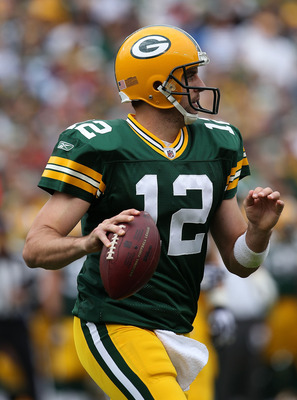 Jonathan Daniel/Getty Images
These are my Power Rankings for Week 3.
32. Buffalo Bills
31. St. Louis Rams
30. Carolina Panthers
29. Cleveland Browns
28. Detroit Lions
27. Arizona Cardinals
26. Oakland Raiders
25. San Francisco 49ers
24. Seattle Seahawks
23. Jacksonville Jaguars
22. New York Giants
21. Denver Broncos
20. Dallas Cowboys
19. Minnesota Vikings
18. Tennessee Titans
17. Tampa Bay Buccaneers
16. Kansas City Chiefs
15. Philadelphia Eagles
14. San Diego Chargers
13. Washington Redskins
12. Cincinnati Bengals
11. Atlanta Falcons
10. New England Patriots
9. Chicago Bears
8. Miami Dolphins
7. Baltimore Ravens
6. New York Jets
5. Indianapolis Colts
4. Pittsburgh Steelers
3. Houston Texans
2. New Orleans Saints
1. Green Bay Packers
Key Injuries: NFC South and North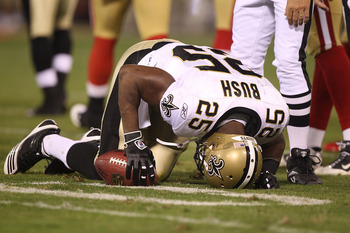 Jed Jacobsohn/Getty Images
We all saw the injury that happened to Reggie Bush. So for the first time, I am doing Key Injuries pages.
Saints:
Reggie Bush- Out
Jonathan Vilma- Probable
Falcons:
Michael Jenkins- Questionable
Dunta Robinson- Probable
Michael Turner- Questionable
Panthers:
Steve Smith- Probable
Matt Moore- Probable
Buccaneers:
Kellen Winslow- Probable
Bears:
Lance Briggs- Probable
Packers:
Chad Clifton- Questionable
Vikings:
Percy Harvin- Questionable
Lions:
Matthew Stafford- Questionable
Key Injuries: NFC East and West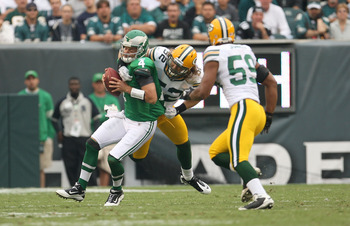 Mike Ehrmann/Getty Images
Eagles:
Kevin Kolb- Probable
Giants:
Hakeem Nicks- Probable
Kevin Boss- Questionable
Redskins:
Clinton Portis- Questionable
Cowboys:
Jason Witten- Probable
Seahawks:
Leroy Hill- Questionable
Mike Williams- Probable
Cardinals:
Larry Fitzgerald- Probable
49ers:
Takeo Spikes- Questionable
Rams:
Billy Bajema- Out
Key Injuries: AFC South and North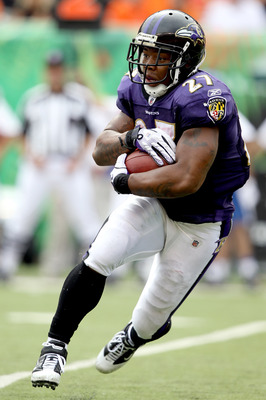 Matthew Stockman/Getty Images
Texans:
Owen Daniels- Probable
Colts:
Anthony Gonzalez- Out
Jaguars:
Justin Durant: Questionable
Titans:
Jacob Ford- Questionable
Ravens:
Ray Rice- Probable
Steelers:
Dennis Dixon- Out
Bengals:
Chad Ochocinco- Probable
Browns:
Jake Delhomme- Questionable
Key Injuries: AFC East and West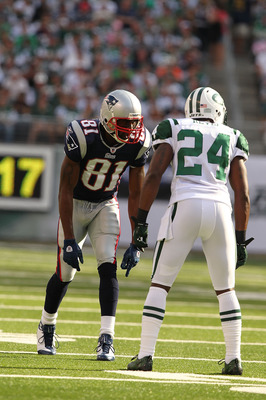 Al Bello/Getty Images
Dolphins:
Channing Crowder- Out
Jets:
Darrelle Revis- Questionable
Jason Taylor- Questionable
Patriots:
Kevin Faulk- Out
Bills: None
Chiefs: None
Chargers: None
Raiders:
Michael Bush- Questionable
Broncos:
Champ Bailey- Questionable
49ers (0-2) at Chiefs (2-0)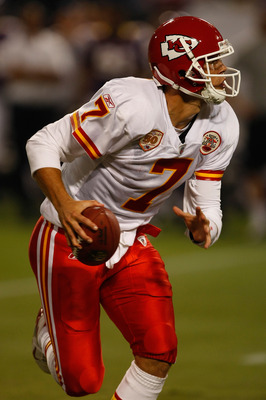 Scott Boehm/Getty Images
Lions(0-2) at Vikings(0-2)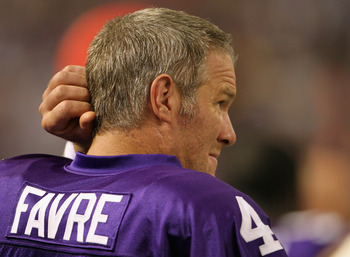 Jamie Squire/Getty Images
Vikings-31
Lions-20
P.S. Favre looks really old in this picture
Bills(0-2) at Patriots(1--1)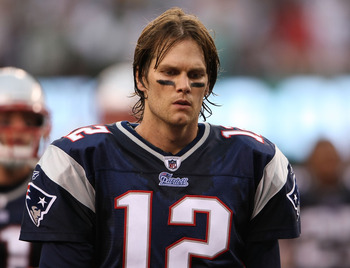 Al Bello/Getty Images
Falcons(1-1) at Saints(2-0)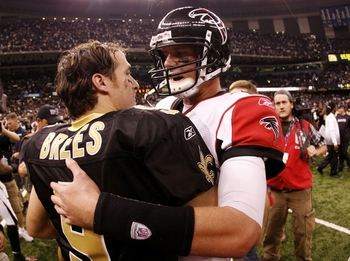 Chris Graythen/Getty Images
Titans(1-1) at Giants(1-1)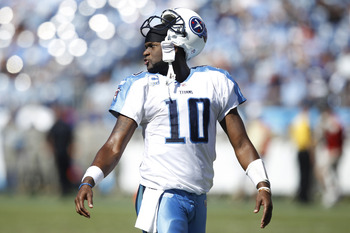 Joe Robbins/Getty Images
Steelers (2-0) at Buccaneers (2-0)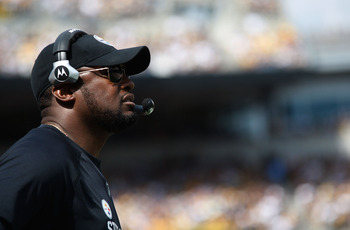 Jared Wickerham/Getty Images
Bengals(1-1) at Panthers(0-2)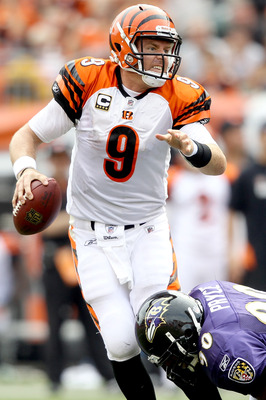 Matthew Stockman/Getty Images
Browns(0-2) at Ravens(1-1)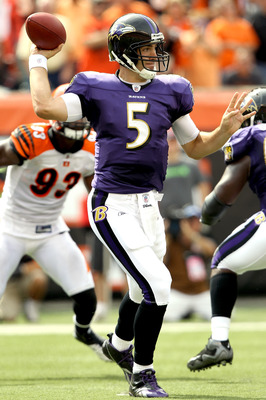 Matthew Stockman/Getty Images
Cowboys(0-2) at Texans(2-0)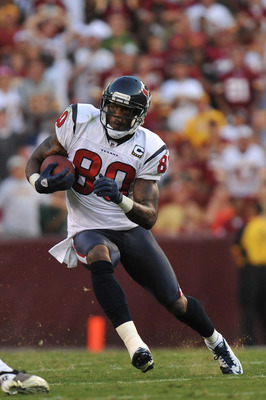 Larry French/Getty Images
Redskins(1-1) at Rams(0-2)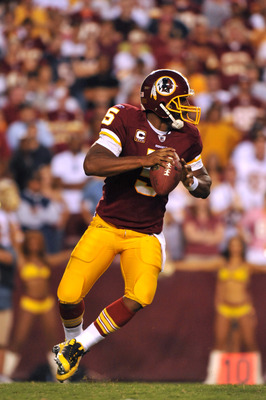 Larry French/Getty Images
Eagles(1-1) at Jaguars(1-1)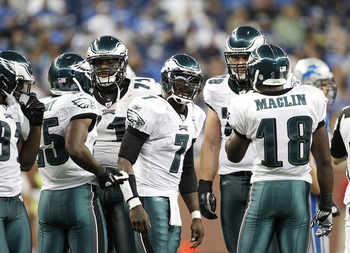 Leon Halip/Getty Images
Colts(1-1) at Broncos(1-1)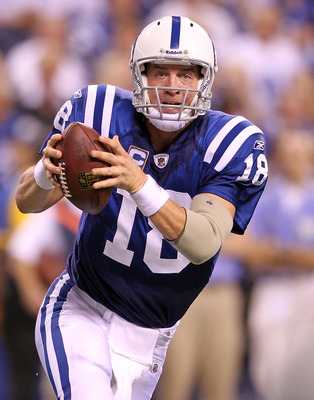 Andy Lyons/Getty Images
Raiders(1-1) at Cardinals(1-1)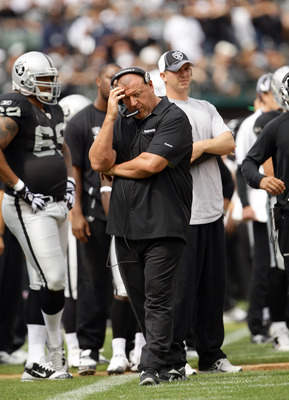 Ezra Shaw/Getty Images
Chargers(1-1) at Seahawks(1-1)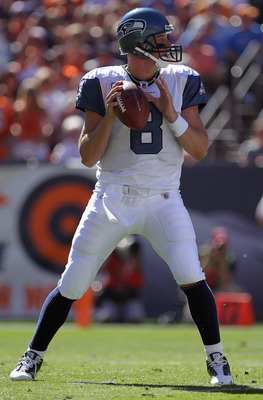 Doug Pensinger/Getty Images
Jets(1-1) at Dolphins(2-0)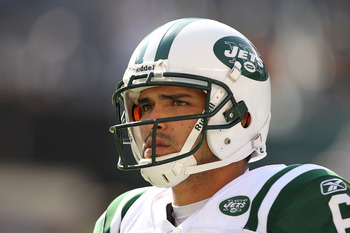 Al Bello/Getty Images
Packers(2-0) at Bears(2-0)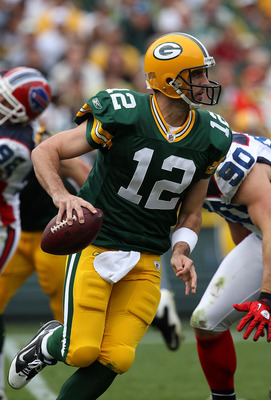 Jonathan Daniel/Getty Images
Keep Reading

Indianapolis Colts: Like this team?