What a Disaster! Seven Solutions to Turn WWE Around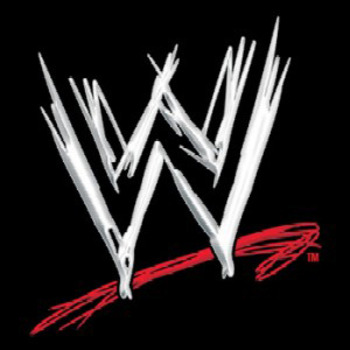 It is no secret that the quality of WWE programming has sunk significantly.
In particular, WWE's flagship show Raw has regressed since the days of the Attitude Era and even the Ruthless Aggression Era.
It always seems so stale and predictable: John Cena defying the odds to win, Randy Orton hitting the RKO (which is an awesome move), and other examples that are truly lowering the quality of the product.
But to WWE's defense, they have lost a ton of major performers over the past few years. Legends such as HBK and Kurt Angle; main-eventers such as Batista, Jeff Hardy, and potentially Chris Jericho.
They are in a "rebuilding" stage right now.
It's like a young team not doing as well. Be patient with the process.
However on SD, the product is better. But, there is a serious talent void there with Undertaker being more or less a part time performer now and Rey Mysterio often injured.
This slideshow will explore how WWE can improve its product.
Solution 1: Unify the WWE and the WHC belts
Now listen, I know there is a major debate going on whether to unify the belts.
WWE is doing the right thing by unifying the Women's and Diva's Championship but, what about the WWE Championship and the WHC?
There are many pros and cons to this, but the pros outweigh the cons.
In my view, there needs to be ONE major champion. Two just gives the belts less credibility.
Like the Divas, it will increase competition. Wrestlers will be forced to put on better matches and promos.
Even though the championship field will be crowded, the cream of the crop will rise to the top.
Also, this strengthens the mid-card division. This will also add prestige to the U.S. and Intercontinental belts.
It will define who the REAL face of the company is. Today, it's obvious that the two faces of the company are John Cena and Randy Orton.
For example, is Sheamus ever going to be the face of the company? Is he even the best wrestler on Raw?
Letting someone win the WWE World Heavyweight Championship will catapult him into permanent main-event status.
Secondary belts will be more important. Back in the 80's, the IC belt was almost as prestigious as the WWF title. It was used as a stepping-stone for the higher belts.
But now, the IC has been nothing more than two guys fighting for it. The U.S. title has lost a lot of its value by the lack of title defenses.
In short, unifying the belts will create much more intriguing storylines and better performances. But when does WWE unify the WWE and the WHC? Simple:
Solution 2: Beef Up the Tag Team Division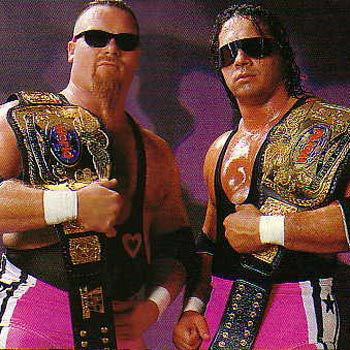 The 900th episode of Raw match between Dashing Cody Rhodes and Drew McIntyre vs. R-Truth and John Morrison really showed me why we need more authentic tag teams. A lot of people have grown tired of the random pairings. Please stop those.
TNA understands this: Beer Money and the MCMG are the two best tag teams in the world right now. These two teams are bright spots in an otherwise company that lacks focus.
The WWE has the Hart Dynasty, the Usos, Curt Hawkins and Vance Archer, and the Dudebusters. Four full-time tag teams. Something's not right.
To rectify this problem, I would pair up little-used wrestlers such as JTG and MVP to reform Cryme Tyme, Chris Masters and Joe Hennig (Michael McGillicutty) to form "The Perfect Team", and I would even pair up some Nexus members such as David Otunga and Michael Tarver. Also, I'd have Darren Young and Percy Watson team up to create "The South Beach Boyz."
There are so many underused wrestlers right now that can improve the Tag division. It's up to WWE to use them properly. Just slap on a catchy name and you have a team.
This can give the tag division some much needed life and energy. Also, why not have a legit tag team match as your main event once in a while?
Solution 3: Improve the Pay-Per-View Quality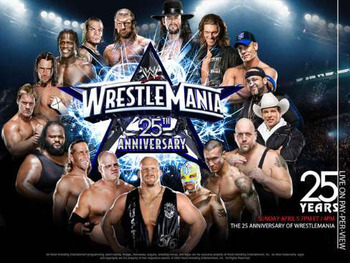 WWE has failed in properly promoting PPV's. Summerslam was a notable exception. But it was somewhat of a disappointment: Sheamus vs. Randy Orton ending up in a DQ, Kane obviously beating Rey Mysterio, and the lack of a big-time moment at Summerslam. Here are some solutions to fix these issues.
Make ALL title matches no DQ AND book endings to be clean. Sheamus' title reign has been marred by the lack of clean victories.
Why couldn't they have made Sheamus vs. Orton a no-DQ match? But I digress.
Put most or all the titles up. This may take away the value of Night of Champions, but seriously, people are paying lots of money in order to see Championships won.
Reduce the number of PPV's. This should be done in order to properly hype the next PPV.
For example, why have a PPV in between Royal Rumble and Wrestlemania? Why have gimmick PPV's? Here should be the PPV schedule for the foreseeable future.
Early January: Elimination Chamber
Late January: Royal Rumble
March: Wrestlemania
April: Extreme Rules
May: Night of Champions
June: Money in the Bank
August: Summerslam
September: Bragging Rights
October: Hell in a Cell
November: Survivor Series
December: Cyber Sunday/Gimmick PPV's
Solution 4: Create a Monster Heel Stable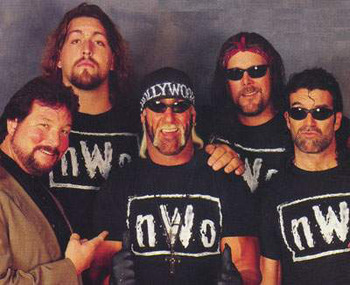 To WWE's credit, they have already done this with the Nexus. However, a bunch of angry rookies can't realistically dominate the entire WWE.
What WWE should have done- if they weren't willing to pull the trigger on Cena turning heel- was to have the Miz or another big name join Nexus.
This chain reaction would have put the entire company in question. But, with the dwindling in numbers it looks like the Nexus is done as a major player.
WWE missed a golden opportunity to create an NWO-type stable that would have taken over the company. But anyway, here is a stable I would love to see.
The stable's name is Cenation X. As implied, John Cena and HHH are the two leaders. They can fill out their team with a mixture of jobbers, mid-carders, or even main-eventers.
I'm thinking a supporting cast of Shad, Ted DiBiase, Drew McIntyre, Chris Masters, and Skip Sheffield. Imagine seeing HHH and John Cena running the company with NO one to stop them?
Fans will want to see who can take them down. This leads to ratings. Ratings leads to money. Money leads to a happy Vince. A happy Vince is a happy fan base.
This team would be like the NWO. The NWO created the Monday Night Wars. This leads into solution No. 5.
Solution 5: Have John Cena Turn Heel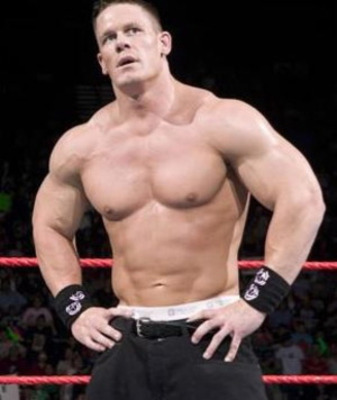 I'm not going to rant about how stale his character is, or how he can't wrestle. His character is Superman. But Cena is a lot like another wrestler back in the day: Hulk Hogan.
When Hogan turned heel and joined the NWO during Bash at the Beach, that moment made WCW the top wrestling promotion for a few years. The rating skyrocketed.
If Cena were to turn heel, say at next year's Wrestlemania, I guarantee that WWE's ratings would do the same. It truly creates confusion and chaos on Raw or even on SD.
Say Cenation X takes over Raw, faces can challenge them and get over with the crowd. Likewise any heel joining Cenation X would put them over. They can take over Raw.
That leaves Smackdown open for a wrestler to become a main-eventer. Wrestlers can compete to be the top dog on SD! Cena turning heel will create a new era in WWE, the age of Orton. Which leads to...
Solution 6: Make Randy Orton the Face of the Company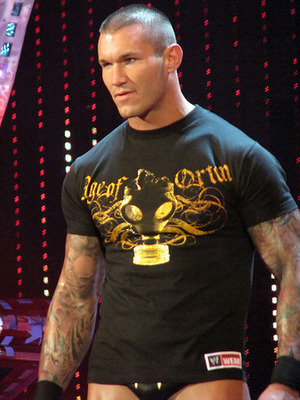 Orton has been getting deafening pops since he turned face. A lot of people are comparing him to Stone Cold. That comparison is like apples and oranges. Orton doesn't have the best mic skills. But that never made him great.
What makes him great is his "silent assassin" Viper persona. The RKO is the most popular move in the WWE.
Right now, Orton has been booked as unstoppable (except on PPV's). His momentum should correlate as being the future of the company, if not the present.
With Cena turning heel, Orton will become that Austin-type antihero that can RKO a face or a heel and the crowd will still go nuts.
WWE can always find a popular babyface to placate the kids (Evan Bourne, Big Show, maybe even the Miz).
Orton is perfect for that 18-35 adult male range WWE desperately needs. I'd give him the Undisputed title as quickly as possible.
Solution 7: Keep the PG Rating but a Little More Adult-Oriented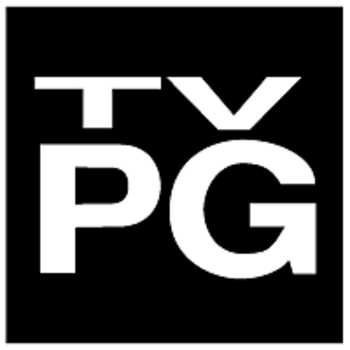 The PG rating for WWE has been much maligned. But it shouldn't be. The PG rating has opened up business opportunities TV-14 would have never created.
By putting it more kid-friendly, WWE has exposed itself to more sources of revenue (kids, kids, kids) but the product should NOT be focused on little kids.
Regardless of whether WWE is kid-focused or not, kids will still want to buy the latest Randy Orton shirt, or the John Morrison sunglasses.
Even if Cena turns heel, kids may even want to buy the Cenation X shirt. Heck I know most adults would want a Cenation X shirt.
So why not make it adult-oriented? Now I'm not saying bring back the Attitude Era.
Only the AE should come back if either Rock or Stone Cold becomes Raw GM AND there's a mic worker anywhere close to their level. Right now, there's not one even close.
With the kids still willing to watch (save a few parents who don't like the new WWE) changing it to more adult-oriented themes (still PG) would bring in the adult audience.
Vince McMahon desperately needs the 18-35 age group again like he did during the Attitude Era.
For example, instead of a stupid child-like segment like Hornswoggle in little people's court, have say Hornswoggle annoy the "bad guys" and run around like a little fly.
It would be hilarious if he either got hit or made people twice his size miss.
Stuff that can appeal to as many as possible is good for WWE. Right now, they're focusing too much on little kids; where they should be focusing on adults.
Summary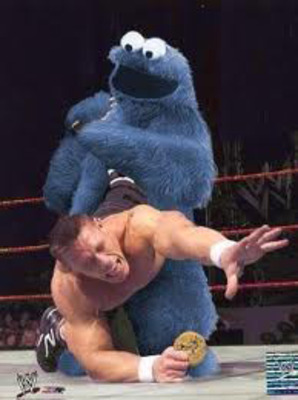 All and all, WWE can maintain its current structure while improving its product. If these changes happen, WWE can improve significantly and compete with UFC for action-packed battles.
Vince McMahon should consider unifying the belts to give them more prestige, beefing up the tag division to give underused wrestlers more air time, focus on quality rather than quantity in terms of PPV's, create a heel stable that dominates Raw (or SD), have John Cena turn heel, and make Randy Orton the face of the company.
WWE should maintain its PG rating but focus it towards adults, not children. Kids will already want to watch anyway, and most of them just think the childish skits are stupid.
I really believe that if WWE makes these changes then we can witness another great era in Pro Wrestling. If not, then we see more bad Raws and fewer five star matches at PPV's.
Thanks for reading guys.
What do you thi- IT DOESN'T MATTER WHAT YOU THINK!!!
Keep Reading