The Top 10 Sports Bloopers on YouTube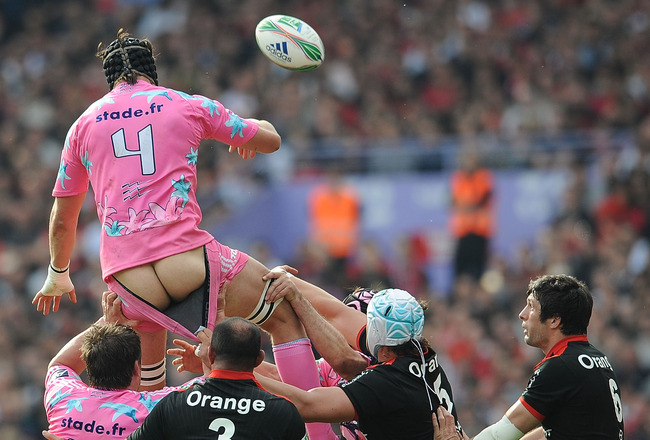 Talk about em-bare-ass-ment
Christopher Lee/Getty Images
First of all, this list was INCREDIBLY difficult to narrow down. There are so many misplays, errors, injuries and goofs to include everybody, not to mention dugout,sideline, and locker room hi-jinks.
In any event, enjoy these clips and try not to giggle so loud it disrupts your co-workers thought process in the cubicle next to you, or let it distract you from keeping both hands on the wheel (although we both know it probably will; you're welcome, vehicle insurance companies).
Finally, if you have any suggestions, feel free to post them in the comments section. Slides may be added for qualified entries!
10. LeBron Having Trouble With Simple Words

Great at Basketball, but he's no William Shakespeare

Hard to believe someone so graceful on a basketball court would look like the ugly duckling in a press conference.
9. Home Videos of Average People wIth Below-Average Sports Skills

Just put it down!

If you've ever felt helpless attempting a new sport, just know it could always be worse!
8. In The Realm of Major Sports wIth the Perfect Song

Even the pros have a bad day...

From the Joe Shmos of the world to the guys and girls that get paid to play, here are the pros and college players, etc.
7. Top Ten List of NBA Bloopers

Hilarious!

There are SO many NBA bloopers, but here is a list of one of the best Top 10s on the site.
6. Daughter Throws Back Foul Ball

Sign her up!

This one made headlines and earned the father-daughter combo a daytime talk show spot. A foul ball off the bat of Philadelphia Phillies outfielder Jayson Werth was caught by a sure-handed dad, which he then handed to his young daughter. The daughter, without hesitation, tossed it to the lower deck.
5. The Infamous Allen Iverson

Can you count them all?

Wow, it reminds me of that South Park episode with the counter at the bottom...
4. Oklahoma State Coach Mike Gundy's Epic Meltdown

Sound the alarms, he's gonna blow!

This coach takes protecting his players to the extreme with his meltdown following an unflattering article on one of his players. Later, the player would voice his disgust for the incident and the negative attention he had received.
3. NFL Sanctioned Blooper Reel

Oh, poor Leon!

This video clip is a little lengthy, but it is narrated and hilarious! NFL players making dumb decisions, perplexing moves, and tomfoolery ensues!
2. Steve Lyons Drops His Pants After Slide at First Base

They don't call him Psycho for nothing!

It's just one of those moments where you can't believe he actually did it. According to Steve, he forgot he was in front of thousands of fans and dropped his pants to get the extra dirt out. Talk about being in the zone of mental toughness!
1. Home Run Off Conseco's Giant Dome

Home Run Off Conseco's Head

It appears the batter in this video is Vince Coleman. In Major League Baseball, a hit is declared a home run as long as it doesn't touch the ground before traveling over the fence in fair territory.
Honorable Mention: You've Gotta Be Kidding Me!!! Two Times

What.....just.....happened....?

How often do you see such athleticism mixed with sloppy ball-handling?
There are endless amounts of these videos on YouTube, so it would be easy to make this list indefinitely longer, but who has the attention span for that?
Keep Reading