The All-Motorsport Power Rankings: No.74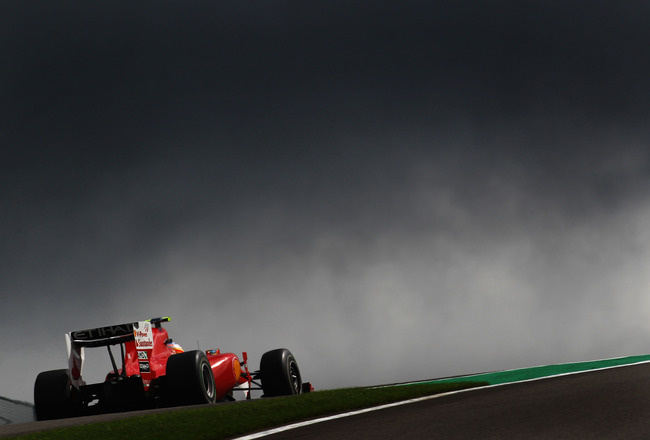 As Fernando Alonso and the rest of the F1 circus splutters back into life this week, so do the All-Motorsport Power Rankings, fully recovered and relaxed after two weeks on a lounger around a pool surrounded by other tongue-in-cheek sports columns (and yes, the Germans still get their towels there first).
Returning this week we cast a sideways eye over the best news of not only this week, but some of the stuff just too good to let slip away in the summer break.
From announcements ready to 2011 to the hints and clues to what lies ahead in the rest of 2010, the Power Rankings will be here, whether you like it or not.
15. Peter Windsor (Just making noise)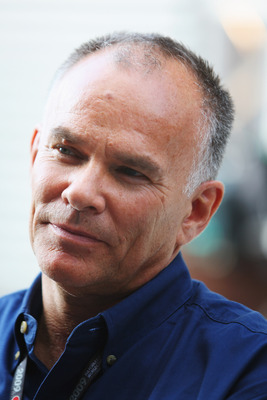 Peter says he'd do it all again having failed so beautifully with USF1 the first time around.
Does this man ever shut up?
14. Pauli Harraka (NASCAR, kinda)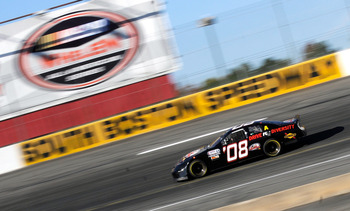 13. Andy Soucek (Not F1)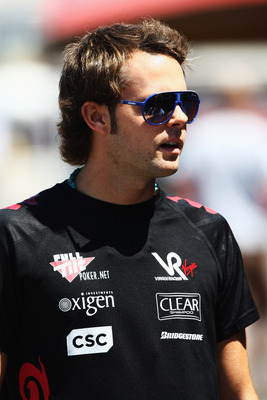 Andy's split with Virgin!
And he didn't even get to consumate the relationship!
12. Sakon Yamamoto (F1, somehow)
HRT's choice to run Sakon Yamamoto at Spa begs only one question.
Can he build up enough speed to get up Eau Rouge?
11. Dan Wheldon (Indycar)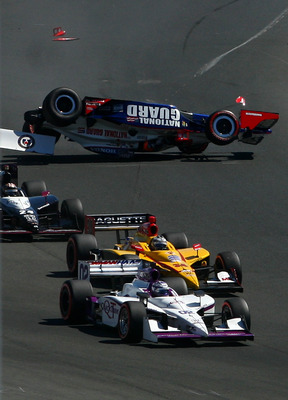 Indycar fans repeat after me.
I [your name] will never complain about a strung-out, slap dash, poorly timed start, or restart, again so long as no body manages to end up upside down before the start line.
10. Jimmie Johnson (NASCAR)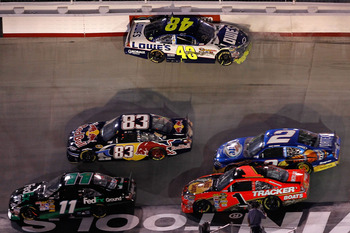 Jimmie Johnson, introducing NASCAR fans everywhere to the concept of Schadenfreude.
If you don't know it look it up and continue Jimmie's good work.
P.S. If you thought that Jimmie supposedly naming his child after GM was bad, consider the alternative.
Reporter: So, Jimmie, don't you think calling your daughter Lowe's is going too far.
Jimmie: Don't be stupid, it's pronounced Louise.
9. Martin Whitmarsh (F1)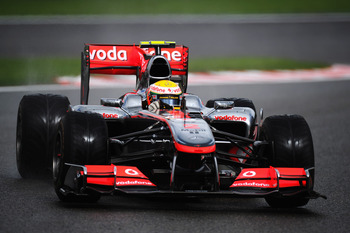 So, the Red Bull front wing passed a new, tougher test to make sure it doesn't bend too much.
Martin heads back to the bale to look for some more straws to clutch at.
8. Kimi Raikkonen (WRC)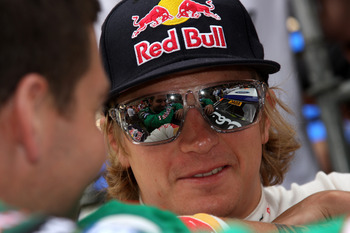 Kimi's won his first ever WRC stage.
Well, by the law of averages in a field that small it had to happen at some point, even after all the crashing.
7. Michael Schumacher (F1)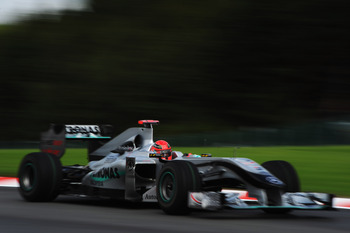 Michael has said he would have no problem apologising to Rubens Barrichello face to face after the incident in Hungary.
Michael would however want to back Rubens up against a wall and stand with his (extraordinarily defined) chin just inches from the Brazilian, just so Rubens knew he meant it.
6. Brad Keselowski (NASCAR)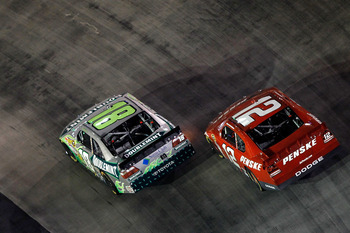 Brad used his driver introduction before the Sprint Cup race at Bristol to call Kyle Busch names.
Tut, tut, he should know better, remember in NASCAR;
Carl Edwards may break my bones, but words with never hurt me.
5. Sebastien Loeb (WRC)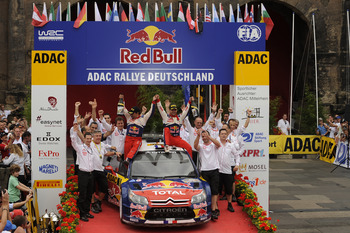 Another win for a Frenchman in Germany.
Normally they just roll over and retreat.
4. Will Power (Indycar)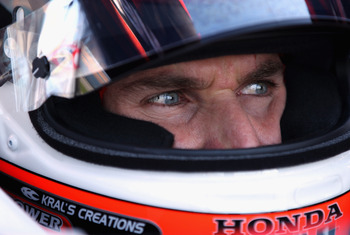 OK, just to check - does anyone not realise that Will's more than a little bit good when it comes to road and street courses?
Dear Indycar we get the point - move on!
3. Valentino Rossi (Moto GP)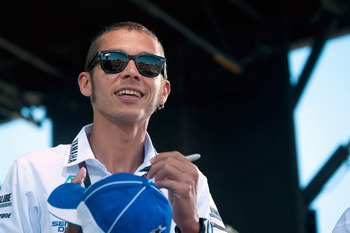 Rossi has announced a switch to Ducati for 2011 in a press conference so Italian it was delivered purely in hand gestures.
2. Kyle Busch (NASCAR)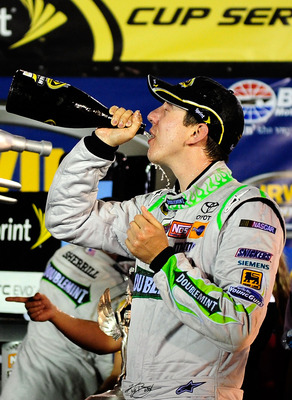 Watch Kyle in Victory Lane at Bristol.
Now how many sponsors can you remember?
Doublemint, Nos, Marquee Jets, Gillete, Cuddly Toy, Toyota, Tennis Equipment, Sprint, his and hers bathrobes, M&M's - did I miss any there?
1. Danny Watts (Le Mans Series)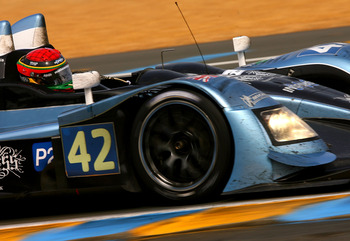 Danny, together with Nick Leventis and Jonny Kane won the Le Mans Series race in Hungary despite being in the second class in the event.
How can I sum up how big this is.
Imagine if Heikki Kovalainen won at Spa, or Robby Gordon at Atlanta, Ben Spies in Moto GP, or anyone other than Ford or Citroen in the WRC.
Grasped the enormity now?
Keep Reading