Joe Paterno and the 20 Coaches That Stayed Way Past Their Prime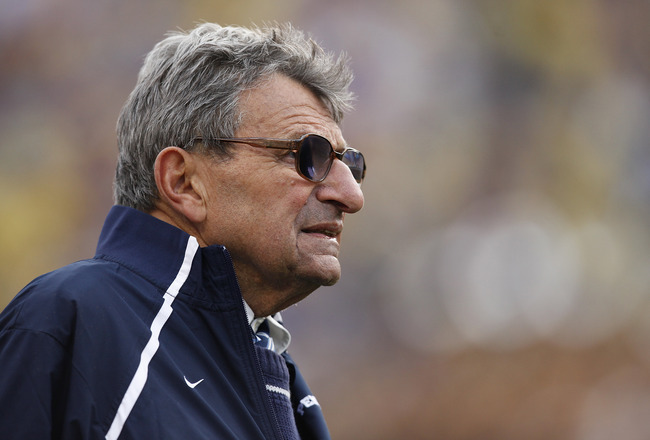 Retirement is hard for most athletes (ask Brett Favre) and those who are involved in the athletic realm. There have been times when we have all looked at our favorite head coach or manager and asked: Why won't he just retire? Some needed to retire sooner then they wanted to because the game they loved has passed them by.
Others needed to retire because quite frankly, they were starting to do a lousy job. Here is B/R's Top 20 list of coaches and managers who needed or needs an earlier retirement.
20. Brian Billick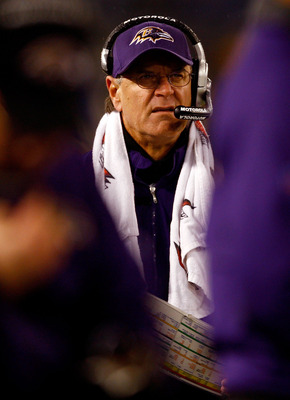 This might be odd to say about a guy who won a Super Bowl a few years ago, but it was quite obvious that Billick overstayed his time with the Baltimore Ravens and that his success was basically based on his defense. What does it say when a Super Bowl winning head coach hasn't found work again as a head coach?
19. Billy Brewer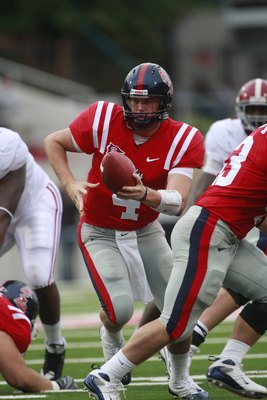 Billy Brewer has the second-most wins in Ole Miss History behind the legendary Johnny Vaught. Brewer was mainly a success at Ole Miss, but Rebel fans wished he had retired earlier because while he was there, the Rebels were put on NCAA probation in 1993 which basically ruined the program for years to come.
18. John Fox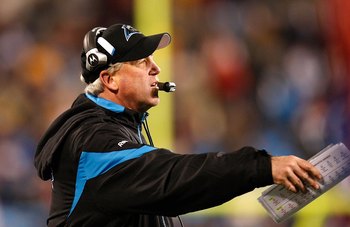 The last few years have not been kind to John Fox. From 2004 through 2009, the Panthers have only made the playoffs twice and had to watch the emergence of the New Orleans Saints and the Atlanta Falcons in the same division.
Now, Fox has to start over with rookie quarterback Jimmy Clausen at the healm, which means more growing pains. More than likely Fox will be under the gun. Maybe Fox should have left with ex-Panther QB Jake Delhomme.
17. Mike Ditka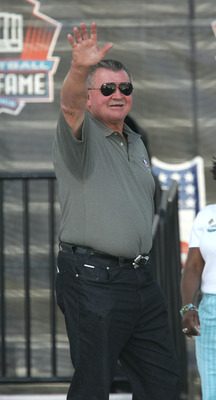 Ditka of course was the head coach of 1985 Chicago Bears, one of the best if not THE best NFL team of all time. But after the Bears won the Super Bowl, Ditka didn't find much success as a head coach with the Saints and probably should have retired after his time with the Bears. Now, he is just known as the head coach who gambled on Ricky Williams, a gamble that never paid off for him or the Saints.
16. Tommy Lasorda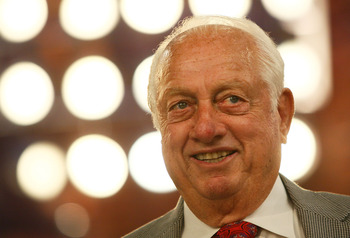 Towards the end of his career with the Dodgers, Tommy Lasorda was becoming a caricature of himself, rather then being remembered as a really good manager, which is maybe why he should have taken an earlier retirement from the game.
15. Bum Phillips
Bum Phillips would probably be considered the greatest coach of the Houston Oilers, but like so many others who try to make a comeback (see Gibbs, Ditka, and Robinson) Phillips stayed way beyond his prime when he tried to coach the New Orleans Saints.
14. Tommy Tuberville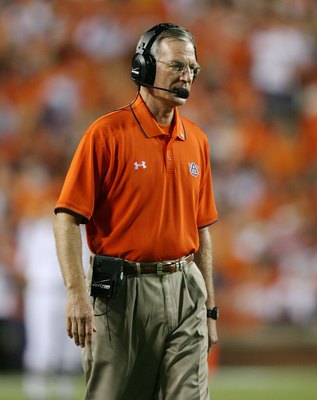 Tommy Tuberville's stay at Auburn was a bit long for some (ask Auburn trustee Bobby Lowder) and some Auburn officials wanted TT to "retire" so to speak from Auburn. Come to find out maybe they were right.
It seem to some in the Auburn family that TT's recruiting habits, or in some cases lack of recruiting habits, caught up to him when Nick Saban arrived in Tuscaloosa. Although Tuberville was a success for the most part at Auburn, maybe he should have cut his time there just a little bit sooner.
13. Phillip Fulmer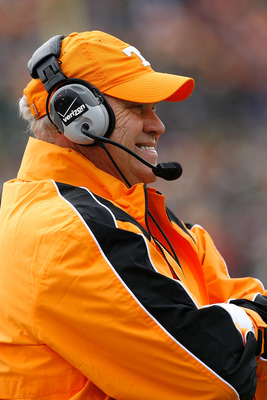 Phillip Fulmer found himself in the same situation as Tommy Tuberville; staying longer than he should have at Tennessee. Fulmer was still a fairly successful coach until the mid-2000's when everything started to fall apart for old Phil, which did not sit well with the Volunteer Nation.
By 2007, it was evident that Fulmer's stay as UT head coach was coming to an end and he was no longer welcomed in Knoxville.
12. Johnny Majors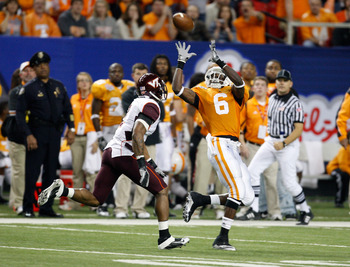 A lot of people blame Phillip Fulmer for not only taking Johnny Majors' job as Tennessee head football coach, but for his troubles as well. Majors' troubles began way before Fulmer decided to step in.
It was becoming painfully obvious to UT fans that Majors was no longer getting the job done and the game had passed him by. Had he just retired and stepped down gracefully, Fulmer wouldn't have had a chance to steal his job.
11. Joe Gibbs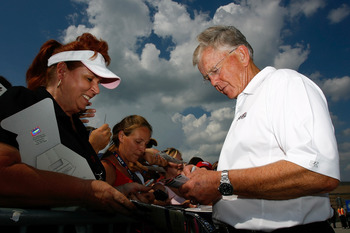 Joe Gibbs' first stint as the Washington Redskins head coach was obviously very successful; he and his early teams were Super Bowl Champions. But when Gibbs decided to come back and coach the Skins again, you could tell it was a mistake from the start and that Gibbs was better off retired.
10. Bobby Cox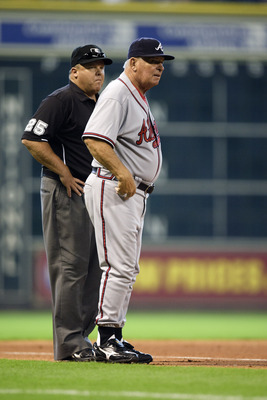 Bobby Cox has had many years of success as a manager in the major leagues, but until this year, his Atlanta Braves have struggled under him of late and some were questioning as late as last year if Cox should have stepped down years ago.
9. Bobby Knight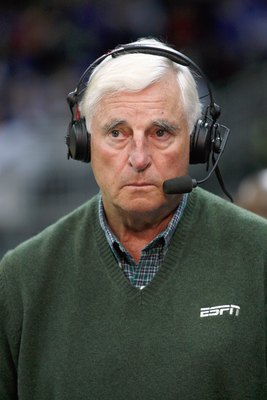 Bobby Knight became a shadow of his former self as a coach when he was forced out at Indiana and rather then just retire, he tarnished his legacy further when he decided to coach at Texas Tech. Now when you think of the greatest coaches of all time, Knight's name barely comes up.
8. Steve Spurrier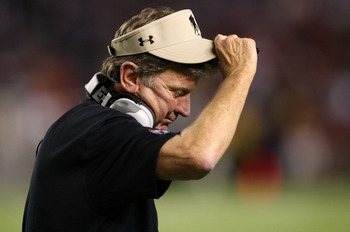 This shouldn't be a surprise. To some, the ole ball coach lost his touch when he became head coach of the Washington Redskins and he hasn't been the same since. Some college football experts think he should retire especially if his South Carolina Gamecocks don't have a breakout season as some expect in 2010.
7. John Robinson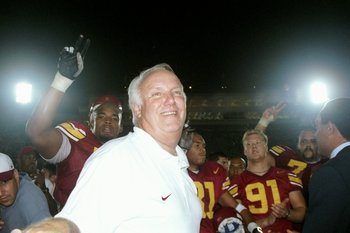 John Robinson had been successful in the pro and college ranks, but like Joe Gibbs, he found out that his second time around with his beloved USC Trojans and then with UNLV turned into a disaster. From 1993-2004, Robinson had won six or less games seven times.
6. Don Shula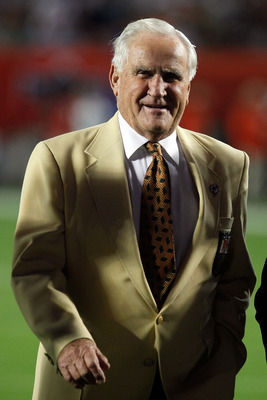 Don Shula will always be remembered as one of the greatest NFL coaches of all time, but Shula may have hung on just a little too long. Although his teams for the most part were still successful, his teams were starting to be surpassed by the likes of the Buffalo Bills and Houston Oilers despite having one of the greatest passers of all time on his team.
5. Tom Landry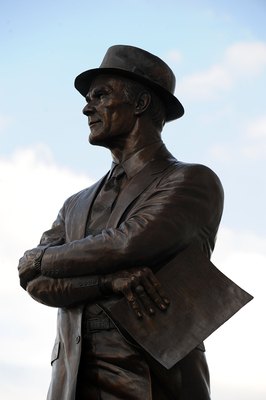 Way before Jerry Jones came into the picture, you could tell the times had caught up to Tom Landry. Landry's Cowboys started to struggled big time in the mid to late 1980's and he was starting to be out-coached by the likes of Bill Parcells and Bill Walsh. So, it shouldn't have been too much of a shock when Jones "made" Landry retire. Looking back on the ordeal, it was time.
4. Eddie Robinson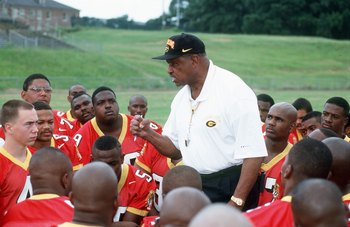 Eddie Robinson built Grambling into one of the top programs in the country, but like Bobby Bowden towards the end of his career, coaching started to take its toll on him and his health.
3. Bear Bryant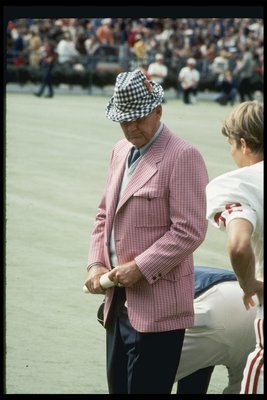 I know a lot of people would disagree with this statement, but about the time the 1980's rolled around, Bryant was losing his touch in recruiting, X's and O's, and his age was starting to show.
Although he still had a fairly sharp mind, coaches like Pat Dye of Auburn would use some of those things mentioned above against Bryant in recruiting, especially in securing one of the best players in the state, Bo Jackson.
2. Joe Paterno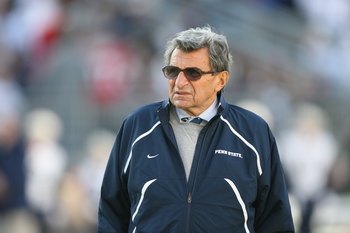 Along with everyone else, I thought it was time for Joe Pa to retire years ago, but the old boy proved us all wrong. He keeps winning and competing for the Big Ten titles every year.
But rumors recently of possible health problems have some bringing those whispers of retirement back into the spotlight for Joe Pa, but knowing him he'll probably coach to the very end.
1. Bobby Bowden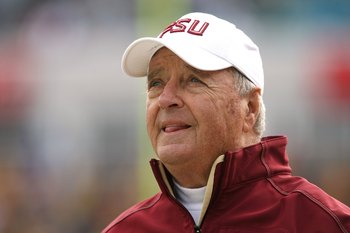 For years there were arguments back and forth whether or not FSU should "force" Bobby Bowden to retire, but by the end of the 2009 season, there was no doubt it was time for him to go.
Bowden was starting to look lost on the sidelines and in press conferences when the once sharp and witty sounding coach started to sound like an old man for the first time in his career. Left up to him, Bowden would have coached until the day he died almost like Bryant did.
Keep Reading