The Baker's Dozen of Little League World Series Alums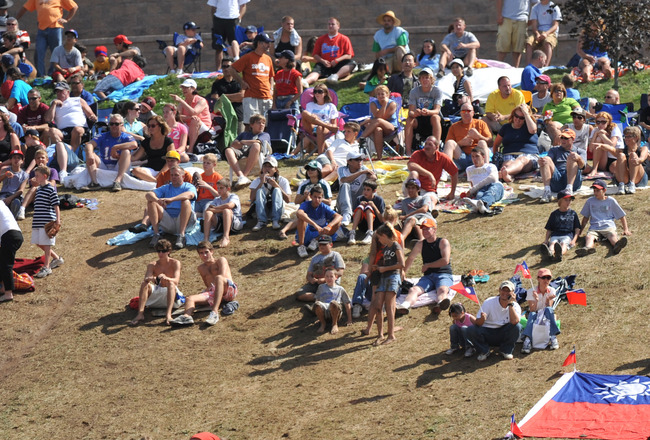 Larry French/Getty Images
The Little League World Series used to be a cute and summer rite of passage on the Wide World of Sports Calendar. ESPN has turned it into another big tournament that sports fans can watch on what many refer to as the mothership. The LLWS takes place over a ten days and they televise almost every game, sometimes two at a time.
In most cases, this will be the highlight of these precocious 12 year olds lives. But for some, it is just a another step in their journey to sports greatness.
Before embarking on successful career as professional and Olympic Athletes many athletes make their first appearance on a big stage at the Little League World Series.
13) Krissy Wendell, Brooklyn Center, Minnesota, 1994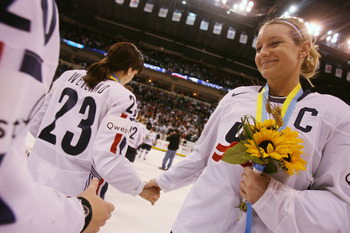 Christopher Pike/Getty Images
Wendell was only the fifth female and the first to start at catcher in the Little League World Series. She batted third for Brooklyn Center, MN.

Wendell scored four goals and had six assists in two Olympic Games for the United States. She earned Silver and Bronze Medals while playing for team USA. Wendell is now a stay at home mom with two kids. Her husband John Pohl played for the Chicago Wolves in the AHL during the 2010 season.
12) Colby Rasmus, Phenix City, Alabama, 1999
Dilip Vishwanat/Getty Images
Rasmus' hit .417 and had seven strikeouts as a pitcher in the 1999 LLWS before becoming a key member of the St. Louis Cardinals. Rasmus has 35 home runs and 106 RBI's through August 19, in his first two Major League Seasons.
11) Derek Bell, Belmont Heights (Tampa), Florida 1980-81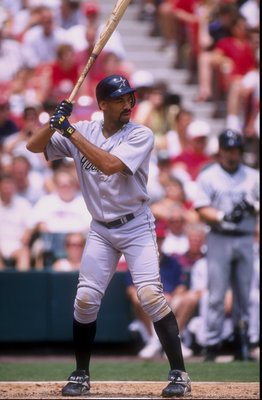 Vincent Laforet/Getty Images
Derek Bell became the first future Major Leaguer to appear in the Little League World Series twice. His Belmont Heights (Tampa, Fl) team advanced to Williamsport in 1980 and 81. Gary Sheffield was Bell's teammate in '80.

Bell hit .276 with 134 Home Runs and 668 Rbi's in 11 seasons. He was a member of the 1992 World Champion Toronto Blue Jays and appeared in four other postseasons with Houstin and the Mets from 1997-2000. He stuggled in the postseason getting only three hits in 34 at-bats, with only one home and one rbi.
10) Wilson Alvarez, Maracaibo, Venezuela, 1982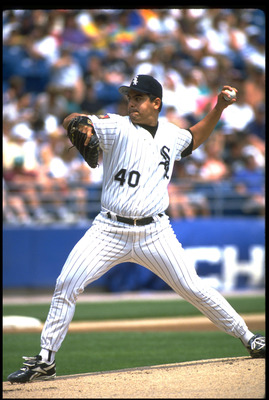 Jonathan Daniel/Getty Images
Alvarez began his international career in baseball by playing with Maracaibo in the 1982 LLWS. The southpaw is only one of the five major league pitchers to throw a no-hitter in his first or second Major League Start.

He finished a 15 year Major League career in 2005 with 102-92 record with 1,330 strikeouts and a 3.96 ERA. He pitched in one All-Star game and three post-seasons. Before retiring he was the first pitcher for the Tampa Devil Rays.
9) Carney Lansford, Briarwood (Santa Clara), California 1969
Otto Greule Jr/Getty Images
Carney Lansford played for the Briarwood Little League team from Santa Clara, CA in the 1969 LLWS. They were defeated 5-0 by Taipei City, Taiwan in the Championship game.

Lansford went on to a stellar Major League Career. He hit .290 with 151 Home Runs, 874 Runs Batted in and 224 stolen bases. He was a part of the 1979 American League Western Division Champion California Angels and was the starting third baseman on three straight AL Pennant winning teams from Oakland from 1988-90. The A's won the 1989 series and were the runner-up in '88 and '90.

Lansford was the batting coach in San Francisco in 2008 and 2009.
8) Jason Varitek Altamonte Springs, Florida 1984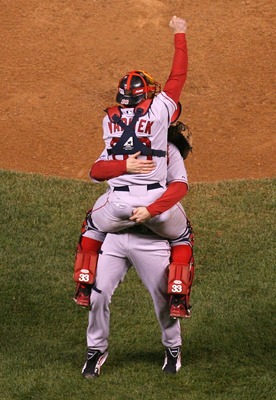 Christian Petersen/Getty Images
Varitek and Ed Vosberg are the only two players to have ever played in a Little League, College and Major League World Series. Varitek led his Altamonte Springs, Florida team to the 1984 Little League World Series.

He would later advance to the CWS with Georgia Tech and future Boston Red Sox teammate Nomar Garciaparra and former Major League outfielder Jay Payton.

Varitek is a three-time MLB All-Star, and won the Gold Glove and Silver
7) Chris Drury, Trumbull, Ct, 1989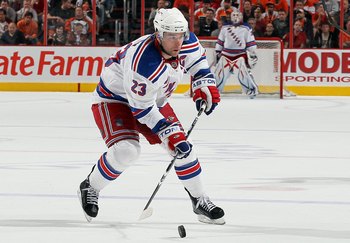 Jim McIsaac/Getty Images
Drury was the star as he led Trumbull, CT to the 1989 Little League World Series Championship. In the Championship game against Kang-Tu of Chinese Taipei, Drury gave up five hits in a 5-2 victory.

Drury has played in the NHL since 1998-99. He won the 1999 Calder trophy as rookie of the year and was a part of the 2001 Stanley Cup Champion Colorado Avalanche. He is currently the captain of the New York Rangers. He has 254 goals and 610 points during his 12 year career.

Drury has also competed in three Olympics for the United States, bringing home a Silver Medal in 2002 and 2010.
6) Brian Sipe, El Cajon, California, 1961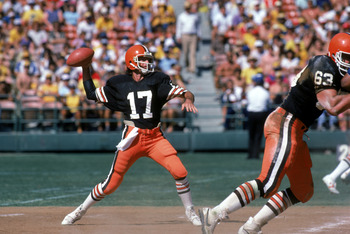 George Rose/Getty Images
Sipe was a member of the 1961 LLWS team from El Cajon, CA before by his own admission that football was his best sport.

Sipe led the Cleveland Browns to their first playoff berth in ten years in 1980. He finished the 1980 season with 32 touchdowns, 14 interceptions and over 4,100 yards passing. He won the 1980 NFL MVP.
5) Jason Bay, Trail, British Colombia, 1990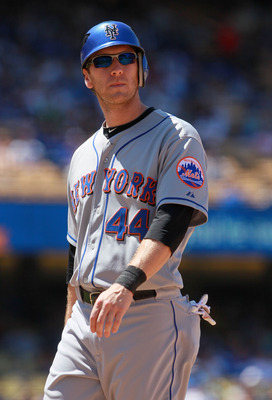 Jeff Gross/Getty Images
Jason Bay played in the 1990 Little League World Series as part of the Canadian National Champion team from Trail, British Colombia. They finished third in Williamsport.

Bay came up to the Major Leagues in 2003 with San Diego. He excelled in his third season as a major leaguer with Pittsburgh.

Bay hit at least 21 home runs between 2004 and 2009. In eight major league seasons, Bay has a .278 average with 191 home runs and 657 rbi's. He has appeared in three All-Star games.
4) Boog Powell, Lakeland, Florida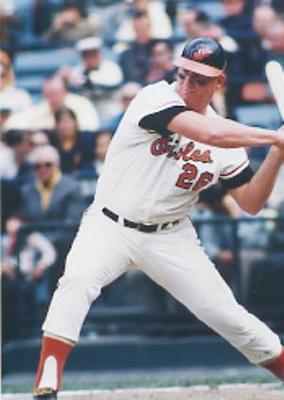 After an outstanding career in Baltimore, Powell has become a folk hero. He now runs an BBQ stand at Oriole Park at Camden Yards.

Powell played in four All-Star games and was the 1970 AL MVP. Powell finished his career with 339 home runs and 1,187 rbi's in a 17 year career. He was a part of two Oriole World Championship teams.
3) Ray Ferraro, Trail, BC 1976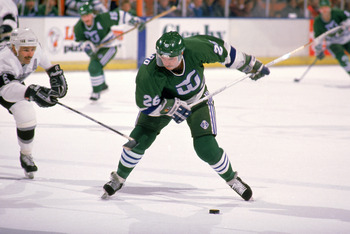 Tim DeFrisco/Getty Images
Ray Ferraro played in the 1976 Little League World Series as a member of Trail, BC before embarking on a likely Hall of Fame Hockey career. He scored 408 goals and amassed 898 points in over 1,200 games with five teams.

He is married to former U.S. National team captain Cammy Granato.
2) Pierre Turgeon, Rouyn-Noranda, Quebec 1984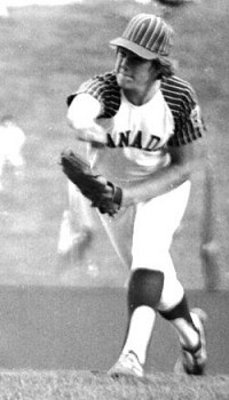 Before Pierre Turgeon began a 20 year career in the NHL, he played for Rouyn-Noranda in the Little League World Series. Turgeon was one of the Rotary Little League's best players. He compiled a 7-0 record and hit four home runs for the Canadian National Champions.
1) Gary Sheffield, Belmont Heights (Tampa), Florida, 1980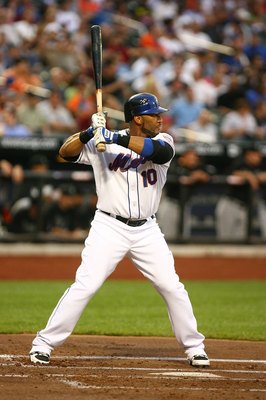 Al Bello/Getty Images
Sheffield had a legendary Little League career before a 22 year run in the Major Leagues. He hit 509 home runs, finished in the top ten in MVP voting six times and played in nine all-star games. Sheffield's Belmont Heights teammates included future Major Leaguer Derek Bell, former Chicago Cubs first round draft pick Ty Griffin and former Miami Hurricane star middle linebacker Maurice Crum.
Keep Reading