Who Can Take the Power? The Five Darts Players to Challenge Phil Taylor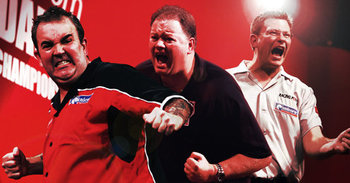 Absolutely no one on planet earth could argue against the fact that Phil Taylor is consistently head and shoulders above any other professional darts player.
If we look past Phil there a number of players who could challenge for the major honours—all are quality players in their own right.
As we head towards the remainder of the season, there are still major events to play for, not forgetting the World Championship in December.
Here we look at the top five players who realistically have a chance of taking a major event away from "The Power" and surely hope to achieve further success in the near future.
1. Raymond van Barneveld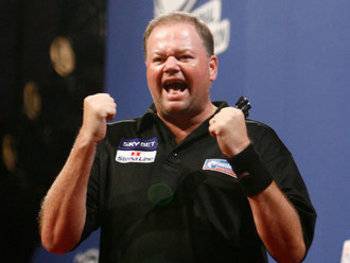 Five-time World Champion "Barney" is already a legend in the game.
But after his recent defeat to Taylor at the World Matchplay in Blackpool he claimed he was "nothing more than the number two."
RvB definitely has the game and ability to win major tournaments, which is obvious based on his honours list, but the one major stumbling block since he came to the PDC, has been Taylor. Taylor seems to have a physiological edge over Barney and it clearly affects his game when they meet.
Over the last year RvB has suffered a loss of form, which was mainly down to well documented personal problems.
He now seems to be on his way back though and has hit two televised nine-dart finishes in recent months. If he continues his recent form and regains the confidence in his own game, then "Barney" is always going to be challenging in the televised tournaments, let alone the World Championship in December, and who wouldn't like to see a repeat of 2005?
2. James Wade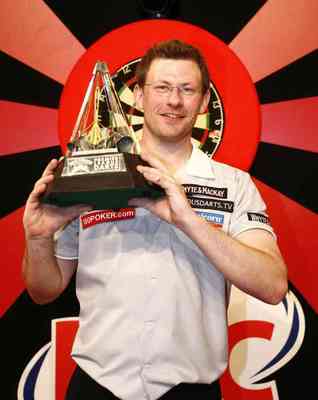 Another player who has achieved major televised success, including the 2009 Premier League, is James Wade. "The Machine" is also young enough and capable enough to achieve much more in the game.
The left hander has consistently challenged in all the major tournaments over the last few years, but did suffer a loss of form in the early stages of this year's Premier League but recovered and eventually reached the final.
Wade recently admitted suffering from personal problems which he now seems to have overcome, and will be hoping to succeed in one of the remaining tournaments of the year. He has already proven that he can compete with Taylor but will be looking to do so on a more consistent basis.
Let's not forget it took two nine-dart finishes from "The Power" to eventually beat Wade in the final of this year's Premier League.
3. Simon Whitlock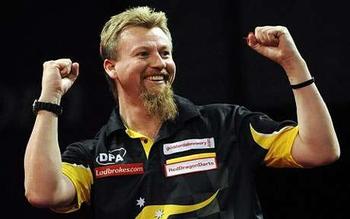 "The Wizard of Oz" has been a revelation since his full time switch to the PDC and reached the final of the World Championship taking out some big names along the way.
Whitlock has proven he has the complete game with high scoring averages and a finishing game that would rival anyone including "The Power." He has shot up the Order of Merit with some impressive performances both on tour and on TV
It seems it's only a matter of time before he reaches the top five in the world and will be hoping for success in a major televised championship along the way.
4. Gary Anderson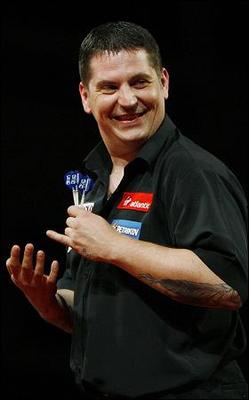 Anderson has enjoyed a remarkable 2010 so far with a number of tour wins this year. He also enjoyed an impressive run to the final of the UK Open before being defeated by Phil Taylor.
The Scot arrived from the BDO last year with much promise and after taking his time to get going, he finally seems more comfortable with his game especially in the TV events.
Anderson has undoubted natural talent and is a joy to watch when on form. Sometimes his finishing lets him down, but if he can overcome that problem, which I'm sure he can, then there is no reason why he cannot reach the top four in the order of merit and secure a place in next year's Premier League.
5. Paul Nicholson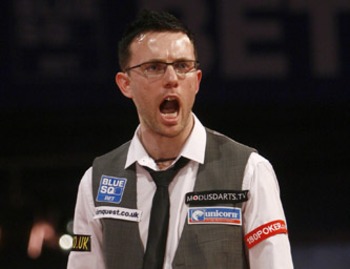 Nicholson has scraped into my fifth spot due to his first major success at the Players Championship back in January where he defeated Phil Taylor.
"The Asset" has not really kicked on though, as was expected since the win and has struggled to replicate that form or the promise he showed.
He has been criticised for his controversial walk on and his aggressive manor on the oche which has also lead to a recent fine by the Darts Regulation Authority.
I do feel though, that the persona he brings to the game is both refreshing and exciting, and in fairness he has proved he can back this up with his performance, just as he did at the Circus Tavern.
Nicholson has age on his side, and with the hunger and desire he most certainly has, there is no doubt he will be around to cause damage for years to come.
Keep Reading