X Games 16: The Best of Scotty Cranmer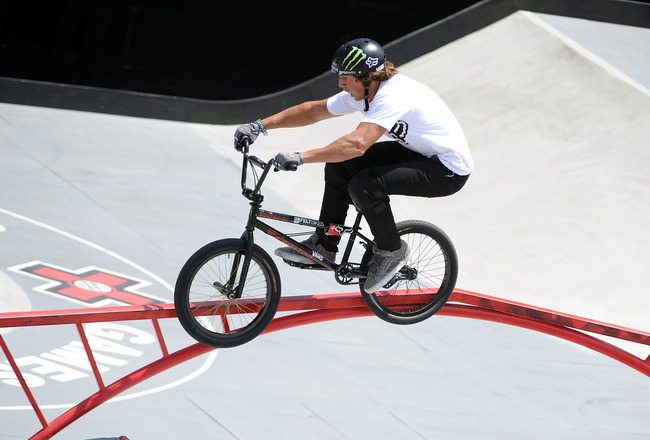 Harry How/Getty Images
Scotty Cranmer wasn't able to defend his title at X Games 16 this year, but it certainly wasn't for lack of effort.
He fell a few times in his second round heat while attempting a flair maneuver across one of the more difficult sections of the park.
This was one of the most ambitious tricks attempted all day, and one that Cranmer will surely perfect and add to his trick arsenal.
With that in mind, let's take a look at some of his best tricks and videos.
Jersey Love
Just another day at the office.
Trick Combo
Let's go with both sick and nasty.
Check Out My New Whips
Here he's pulling a ton of tricks in succession.
Front Flip Tail Whip
Pretty gutsy, going for it again after falling hard the first time.
Eats Pavement
A pretty severe fall. Cranmer bounces right up.
Put It All Together...
And this is what you get. Kid's got personality.
Double Pits To Chesty
And this list would not be complete without a little AXE Double Pits to Chesty. . .
Keep Reading