The Bucket List: 30 Dream Sports Experiences to Have Before You Die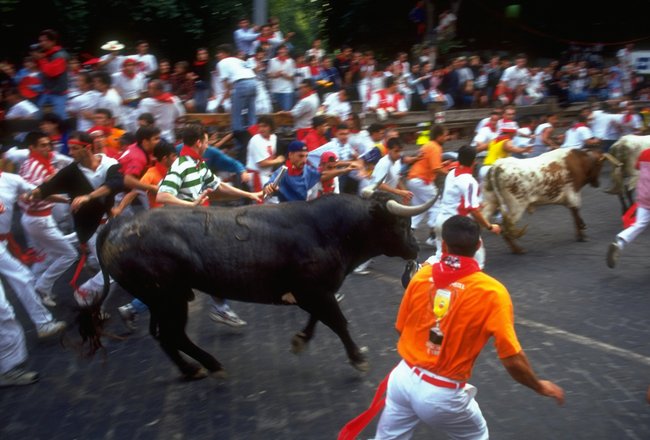 It's the end of the world! Allegedly. With the Apocalypse scheduled to hit this Saturday, May 21, we thought it would be a good idea to get our bucket list ready.
And sure, you're probably not going to have a chance to do all of these in the next couple days, but maybe you'll have fun reading it and living vicariously through the photos on your computer screen. Hopefully you don't wallow in regret too much about 'missed opportunities', and can just be happy that some people got to experience these moments before the Apocalypse.
Or maybe the Sun will rise on on Sunday morning and the world will be intact, leaving you with an entire lifetime to check a few items off this list.
Either way, here are 30 amazing sports experiences to have before you die. Enjoy!
Honorable Mentions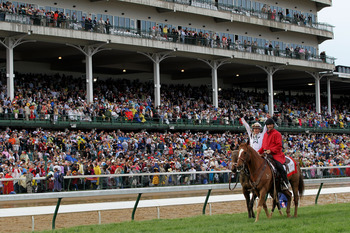 Attend AFL Grand Final
See a Hockey Hat-Trick in Person
"Take Me Out To The Ballgame" at Cubs' games
Attend The NHL Winter Classic
Win a Super Bowl Box
Attend an NBA Playoff Game
Attend a New Orleans Saints Game
Attend the Running of the Sausages
Attend the Special Olympics
Attend a Thanksgiving Game in Dallas
Family Football Game on Thanksgiving
Throwing a Home Run Ball Back at Wrigley
Pick-Up Games at a Local Park
Attending a Stanley Cup Celebration
Attending a Permian High School Football Game
Attend Harlem Globetrotters Game
Attend a Spring Training Game
Attend the Rose Bowl
Attend a Game At Wrigley Field
Attend Town Ball in Minnesota
"Sweet Caroline" at Fenway
Witness Ohio State's Marching Band Script Ohio
Attend the Kentucky Derby
Catching a Foul Ball at a Baseball Game
Attend a Notre Dame Game
Attend an NFL Conference Championship Game
Sitting On The Green Monster At Fenway Park
Attend The UEFA Champions League Final
Play St. Andrews
Attend A Boxing Title Fight
Attend A UFC Event In Las Vegas
Attend The Hong Kong Rugby Sevens
Attend The College Baseball World Series
Attend a Auburn-Alabama game
Sit In The Black Hole At A Raiders Game
Sit In The Dawg Pound At A Browns Game
30. Attend a 100-Meter Olympic Final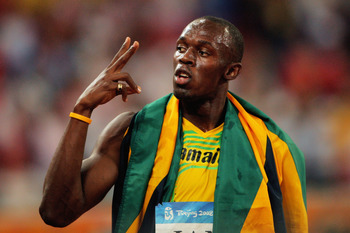 There is no greater display of perfection than a 100m Olympic Final.
One step too slow and you're leaving with a broken heart, one stride too short and you've conditioned four years for nothing, one lean in the wrong direction and you can forget standing on that podium.
The race lasts all of 10 seconds, yet men across the globe will kill themselves for four straight years to shave a millisecond off their time.
There is no room for error in such a quick race, which is what makes it special.
Everyone knows that this dash is just nine sprinters and the 100 meters in front of them.
However, what truly makes this race a must see is simple: A chance to see the fastest man on the planet.
You will leave this race with a new respect for sprinters and a new respect for track and field.
Attending a 100m Olympic final at least once in your lifetime is the first step towards resting in peace.
29. Attend a NFC Championship Game at Lambeau Field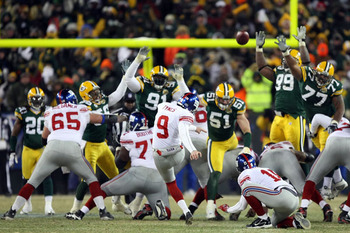 It certainly doesn't sound glamorous.
By January, Lambeau Field is more than able to live up to its nickname of "The Frozen Tundra," as temperatures below zero become the norm.
Why freeze your ass off when you can watch it at home?
It's simple: You will never get a chill down your spine quite like the one that a NFC Championship Game at Lambeau Field can give you.
As soon as you walk in you will find 72,500 fans united in harmony. When the Packers are struggling you could hear a pin drop, but the second Aaron Rodgers hits Greg Jennings on a 50 yard slant route, you better get your earplugs handy.
The game will begin and you will see 106 men fighting against frostbite, against freezing, against losing.
Because what you will quickly find in a playoff game at Lambeau Field is that teams will not try to win, as much as they will desperately try not to lose.
As the game goes on and the inches add up, you find that in such torrid temperatures inches are hard to come by, and every inch turns into a fight.
You will be watching a brawl with pads.
However, a trip to Lambeau Field in January rewards you with far more than just a great game, it rewards you a great experience.
You will leave with a whole new respect for football, when you find out just how much Packers faithful love their squad.
72,500 fans share one heart.
If the Packers lose, not a soul will move. Each and every fan will stare onto the tundra in disbelief, tears will be shed, but not a word will be spoken.
Packers fan don't get angry, they get upset.
They always stick by their guys.
28. Attend an Indiana High School Basketball Tournament Game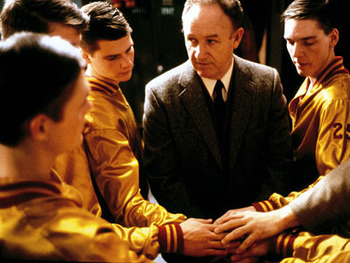 For anybody whose seen the movie Hoosiers, this requires no explanation.
The passion for basketball in Indiana is the only thing greater than the passion for football in Green Bay.
Basketball is literally a way of life out there. You learn to shoot free throws, then you learn to walk.
High School basketball players in Indiana are every bit as famous as LeBron James and Kobe Bryant in the Hoosier State.
These players are trained to go to battle, with jump shots as their weapon of choice.
Never in your life will you see more pure basketball than the Indiana High School Basketball tourney.
In Indiana, they don't just learn how to play basketball, they learn to play it the right way.
There are no more fundamentally sound basketball players in the world than there are in Indiana.
If you ever have the pleasure of attending an Indiana High School Basketball Tourney game, take the opportunity and run with it.
Watch the real life Jimmy Chitwood's come out to play.
It may just change your view of the game, and the state of Indiana as a whole.
27. Watch a Game at Rucker Park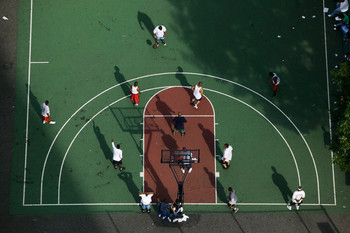 Watching a pick-up game doesn't exactly sound like the worlds most exciting experience.
However, at Rucker Park pick-up games aren't just pick-up games.
Rucker is where NBA quality players play for free, for the love of the game.
Alley-oops, ridiculous ball-handling, and awesome nicknames are all part of the package too.
The best part: Watching a game is completely free.
Some of the best streetballers in the world made their name at Rucker.
You still don't believe these ballers can hold a candle to NBA talent?
Why don't you ask, Wilt Chamberlain, Kareem Abdul-Jabbar, Earl 'The Pearl' Monroe, Julius Erving, Lamar Odom, or Steve Francis, who are just a few of the players who either made their name at Rucker or traveled to Rucker during their NBA careers and had some troubles.
A trip to Rucker Park will allow you to watch some of the world's best basketball talent, playing for the love of the game.
26. Sit With the "Bleacher Creatures" at Yankee Stadium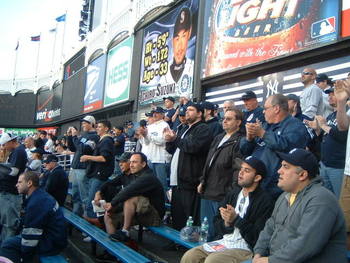 Roll call at Yankee Stadium is something you have to experience at least once in your life.
So why not take the bull by the horns and sit with the "Bleacher Creatures" who make it happen?
However, you'll find more than just roll call in the Yankee Stadium bleachers, you'll also find some of the craziest and most straight-forward fans in all of sports.
They're not afraid to call out any player at any time, and once you get into the game you might find yourself in the same predicament.
Eighteen bucks may be enough to buy you one of the best experiences of your sporting life at Yankee Stadium.
Roll call and the Yankee fans may not seem like a bucket list worthy combination, but take it from someone who has had the experience—it's something you'll never forget.
25. Attending Nathan's Annual Fourth of July Hot Dog Eating Contest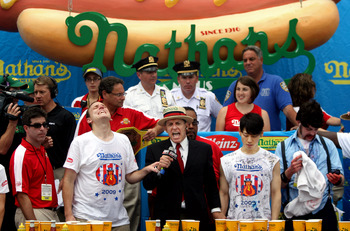 Go ahead, laugh at me.
The corner of Surf and Stillwell doesn't exactly seem like the place to be on Independence Day, does it?
But it is.
And the competition is only half the fun.
Once you make your arrival at Coney Island you will quickly be brought alive by the roar of a crowd big enough to fill Times Square.
Once the crowd settles down, and the gurgitators are ready to do their thing, they make their entrances.
They each come with their own special quality, own eating records, and of course, their own special entrance.
It's enough to make the most stoic person grin.
Once the competition is underway, you are treated to what is surprisingly one of America's most patriotic (and disgusting) sports.
After 10 nauseating minutes, a champion is crowned and awarded the "Mustard Belt"—the closest thing to an Olympic medal ceremony as you'll see.
After the competition is over, the experience lives on.
Because at the conclusion of the competition you are left at one of the most exciting places on Earth—Coney Island.
Grab a hotdog, and hop on the Cyclone and Wonder Wheel.
It's an experience that will stick with you as long as you're alive.
24. Attend the Running of the Bulls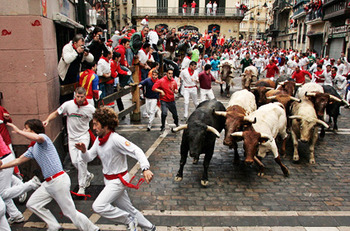 The Running of the Bulls very well may be the strangest sporting event in the world.
It is also may be the most exciting, but most people don't know that.
For those of you that don't know, The Running of the Bulls is a day in Spain where one dozen Bulls are let loose on a course of subset town streets.
However, there's much more to it than that.
There are hundreds of human beings yearly who also take place in this event. Their job—run for your life and make sure you live.
Watching these men run is a tradition in Spain that is centuries old and is arguably the most exciting event in Spain annually, and with good reason.
If you attend The Running of the Bulls the words extreme sports will take on a new meaning to you.
23. Attend the Iditarod Trail Sled Dog Race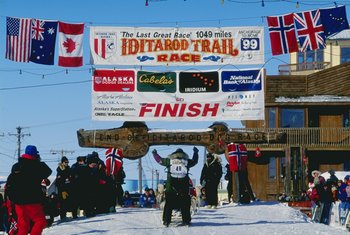 The Iditarod Trail Sled Dog Race. It's the Tour de France of Sled Dog Racing.
I forgive you if you've never heard of this one.
However, while the Tour de France is a race of individual human beings on bicycles in sunny conditions, the Iditarod Trail Sled Dog Race is a race of 16 dog teams running through sub-zero temperatures and snow.
Sounds a lot more difficult, huh?
Iditarod is the king of extreme sports.
It's tough to put into words why exactly a sled dog race is exciting, but trust me it's an extremely surprising thrill.
You'll never forget the day you say dogs carrying a sled through sub-zero temperatures.
22. Hitting a Home Run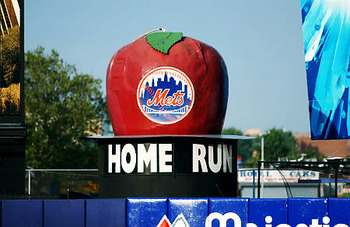 As much as we love sports, we all have to come to the realization that we can't always be like the pros.
Not anybody can throw a 50-yard seam route or dunk a basketball.
But anybody can hit a home run.
I don't care if the fence is 50 feet or 500 feet, clearing the fence of a baseball park is a thrill like no other.
Clearing a baseball fence gives you a feeling of accomplishment that you can't get anywhere else.
As you round the bases, you feel as though you're on top of the world, and in a way you are.
For those 10 seconds before the ball gets back to the pitcher you are the king of the diamond.
Whether it's a pick-up game, little league game, senior league game, travel team game, heck, do it in BP if that's what it takes. Hitting a home run is one of the few things in sports that anybody can do, and it may very well be the most prestigious thing to do in sports as well.
21. Attend Something at Madison Square Garden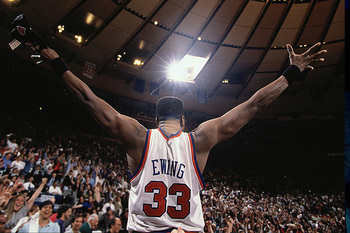 Go ahead, call me a homer.
But whether you would like to admit it or not, Madison Square Garden is the most electrifying arena on the planet. And that's not even up for discussion.
The Garden is the apex of the sporting world and it remains electric even in the darkest of times.
However, when the Knicks and Rangers are playing well, there is not a more fun place to be than The World's Most Famous Arena.
They don't let anybody off the hook!
I'll never forget the fear I saw in Horace Grant's eyes when the poor guy couldn't take the free throw line without tens of thousands of fans screaming "HORRRRRRRRRRRRRRRRACEEEEEE."
There is no place like Madison Square Garden and a trip there will stick with you as long as you live.
20. Visit the National Baseball Hall of Fame in Cooperstown, NY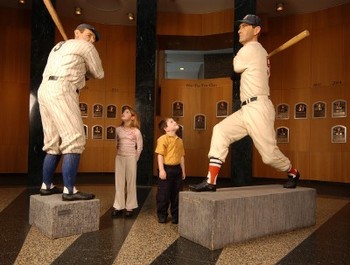 It's no coincidence that America's most traditional sport is dubbed "America's Pastime."
Baseball is America's game, and the National Baseball Hall of Fame is America's Cathedral.
The Hall ranges from the late 1800s all the way to today's game.
Taking a trip to Cooperstown to see the National Baseball Hall of Fame is something you MUST do at least once in your life.
19. Attend the Daytona 500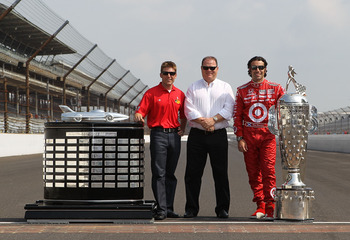 The Daytona 500 is the Super Bowl of NASCAR.
However, it doesn't quite get Super Bowl billing.
So before you get on my case for including the Daytona 500 and not the Super Bowl or World Series (both of which don't appear on this list), hear me out.
Besides the game, what's the best part of the Super Bowl? The commercials, the parties, just chilling out with some buddies and watching the game.
So if three of the top four reasons to watch the Super Bowl occur only to people who are watching at home, how is the Super Bowl more of a must-attend than the Daytona 500?
What makes the World Series less bucket list-worthy than the Daytona 500 is the fact that in a seven-game series, there's always tomorrow.
That being said, the Daytona 500 is one of the most underrated events in sports.
It's the most prestigious race in all of race car driving.
It is a do-or-die race as it happens but once a year, and all teams involved are always willing to lay it all on the line to win this one.
18. Play Pebble Beach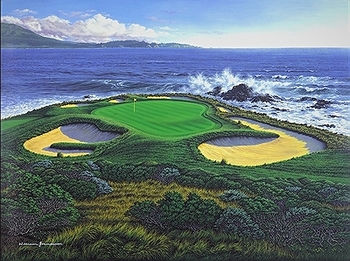 It is widely regarded to as the most beautiful golf course on the planet.
Pebble Beach is to this date the only public golf course to ever be named the No. 1 Golf Course in America by Golf Digest.
Playing there may cost you a good chunk of your paycheck ($495), but I can assure you that it is 110 percent worth it.
The course is absolutely beautiful and is one of the few public golf courses (if not the only) that could truly make you smile with just a glance.
There is no better way to make your old man happy than playing a game with him at Pebble Beach.
17. Attend 24 Hours of Le Mans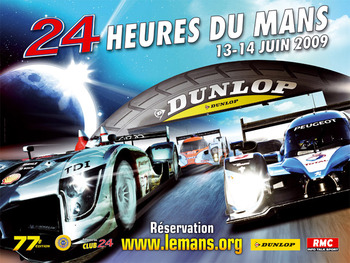 24 Hour Of Le Mans is the oldest race in endurance racing.
It is also the most original and traditional race in auto-racing.
The race last 24 hours. I repeat, the race lasts 24 hours!
Only the most well-built cars will make it through this race.
Need more proof that this race is original?
Pit stops are not allowed during the first hour of the race, and any car that cannot make it through that hour is disqualified.
Still not satisfied?
All cars must be turned off during pit stops.
This race is truly a marathon and not a sprint.
For any auto-racing junkies out there, this tops the list.
16. Attend an Army-Navy Football Game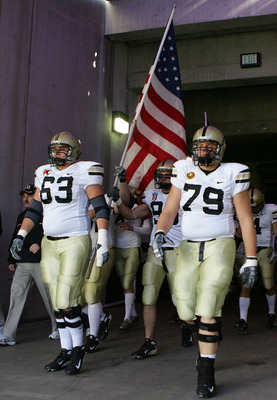 If baseball has earned the title of America's Pastime when it comes to sports, then Army-Navy deserves similar billing when it comes to rivalries.
These teams met for the first time way back in 1890 and the game has continued to be a classic ever since.
The two teams have met 110 times, and were at more than one point the class of College Football.
However, what makes the annual Army-Navy game special is something that goes well beyond football.
This yearly game embodies the inter-service rivalry of the United States Armed Forces.
Overall, coming out to this game is not only a great sporting experience, but it's also a great patriotic experience.
15. Attend a Michigan-Ohio State Game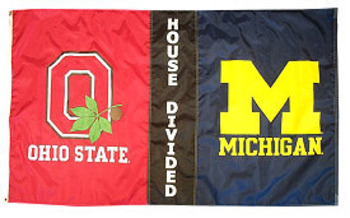 While Army-Navy may be the most traditional rivalry in College Football, there's no denying that Ohio State-Michigan is the most intense.
Fans and players on each side of the rivalry hate each other more than anything I've ever seen in my life.
When these two teams meet the records are thrown aside, it will ALWAYS be a great game. The players are out to hurt the opposition as best they can legally.
This rivalry has in a way helped improve both programs' reputation.
It's almost like a sibling rivalry, no matter what happens Michigan and Ohio State will always be mentioned together.
If you attend one of these games you will forever have a story to tell your grandchildren.
It's as intense as a Kiss concert, and as intriguing as Jersey Shore.
14. Attend a UNC-Duke Game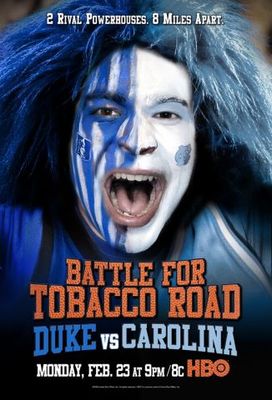 Speaking of hate.
The University of North Carolina and Duke take all the hate of the Ohio State-Michigan rivalry and up the ante.
All of eight miles separate these two universities who, quite frankly, don't like each other off the hardwood either.
They are arguably the two most prestigious schools in college basketball and every single time these two schools meet the crowd will literally NEVER shutup.
Going to one of these games is an experience that could forever change your opinion of college sports.
People fail to realize that there are no more passionate and loud fans in the world than NCAA fans, and attending a UNC-Duke game will inform you of just how much these fans care.
It's something that you MUST do at least once in your life.
13. Attend the Midnight Sun Game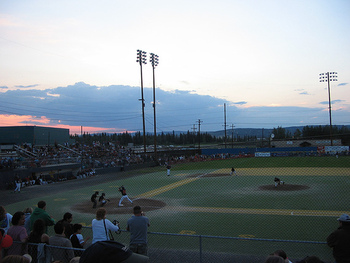 It's an event that can only occur but once a year.
Every summer a game takes place in the Alaskan Baseball League. However, this is no ordinary game. The game begins at 10:30 at night and usually ends around 1:30 in the morning.
Not impressed yet? The game uses no artificial lighting.
Still not impressed? The game has been played 50 times, and never been called for darkness.
How is this possible you might ask?
It's simple, the game takes place during the Summer Solstice, which is a day of 24 full hours of sunlight.
Tom Seaver, Dave Winfield, Terry Francona, Jason Giambi, and Harold Reynolds are among the notable to participate in this event.
This game may be the most original and exciting events in all of sports, and about 95 percent of American's have no idea about it.
It's a damn shame.
You will never see anything like this in your life, and you only have so many chances to see it being that it only happens once a year.
Make yourself a part of this event, you'll never see anything like it again.
12. Run the New York Marathon
On the first Sunday of each November anybody can be an Olympic runner.
The New York Marathon goes through all five boroughs of New York and totals 26.2 miles.
It is arguably the world's most famous marathon, and anybody can compete.
Running this race sends a special chill down your spine, it makes you feel as though you're doing something important.
And usually when you're running beside more than 46,000 people, you are.
I know, I know, 26 miles sounds extremely long, but that's what makes the New York Marathon special—you don't have to finish it.
You can back out at any time, knowing that you just ran in one of America's most famous races.
Not everybody can say that.
11. Attend the Tour de France Mountain Stages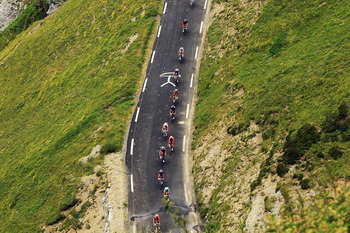 You can't stand on the field with Tom Brady at the Super Bowl, Derek Jeter at the World Series, Kobe Bryant at the NBA Finals, Tiger Woods at The Masters, Roger Federer at the U.S Open, or Sidney Crosby at the Stanley Cup Finals.
But you can hand Lance Armstrong a water bottle at the Tour de France. And he'll drink it.
The Mountain Stages are the stages of the Tour de France that will always end with the best cyclers ahead. They also allow you to look straight into the eye of a professional athlete.
You don't need to know anybody to stand on the "field" at the Tour de France.
It is a rare experience where all fans are created equal. A hobo off the street can stand next to Donald Trump at the Tour de France.
Attending the Tour de France will give you the rare chance to get within five feet of a professional athlete, and it's absolutely free!
10. Attend a Championship Parade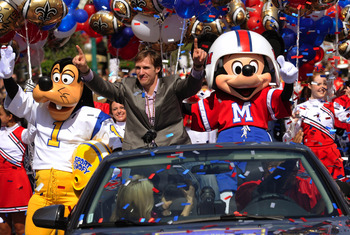 What's the one feeling better than watching your favorite team win a championship?
Watching them celebrate it.
Winning a championship in sports is kind of like having somebody close to you pass away. At first, you don't believe what just happened, but then it hits you, and when it does, it hits hard.
That's what a championship parade is for.
When it finally hits you that your favorite team is the best in their respective league, a parade is held. And there is no greater feeling.
Watching the players that you idolize partying like their on top of the world, and giving back to you for all your support.
If your team wins a title, go to the parade. You won't regret taking a day off from work for it.
9. Watch a Centre Court Match at Wimbledon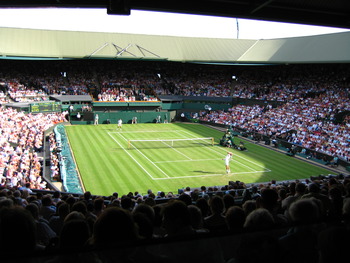 Centre Court at Wimbledon is the center of the tennis world.
It is the most famous venue in all of tennis, and maybe all of sports.
In 1877 just a few years after the beginning of tennis, Wimbledon held a tournament. And they still do it every single year.
That's 133 consecutive years if you're keeping score at home.
However, the best matches in tennis' most historic tournament happen in one place—Centre Court.
Centre Court is arguably the most historic venue in sports. It's much older than the so-called greatest venues in sports like Lambeau Field and Wrigley Field.
It has hosted what most call the two greatest tennis matches of all time—the 1980 Men's Final between Bjorn Borg and John McEnroe, and the 2008 duel between Roger Federer and Rafael Nadal.
Attending a match at Centre Court is something that all American's need to experience at least once.
8. Attend a Yankee-Red Sox Playoff Game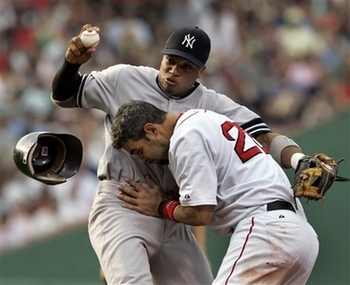 You knew that at some point I would have to include something to do with the Yankee-Red Sox rivalry.
It's the best in all of sports, and I've never met a person who thinks otherwise.
Saying you like both the Yankees and Red Sox is like saying you like war and peace. And that's no hyperbole.
Two rivalries in Jets-Patriots and Knicks-Celtics have spawned almost solely based off the hate between Massachusetts and New York fans because of the Yankees and Red Sox.
Attending a regular season game between these teams is one of the craziest sporting experiences you could have, let alone a post-season game.
You know you're going to see something great when you come out to see one of these games.
7. Attend a Game Seven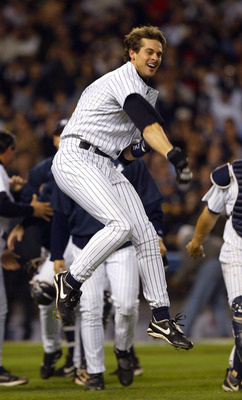 It's funny how two words can stand for so much.
But the two words Game Seven are the two most thrilling, heart-wrenching, gut-thrusting, exciting, amazing, unforgettable, indescribable, awesome words in sports.
Feel free to add more adjectives to that if you'd like.
6. & 5. Attend The Winter And Summer Olympics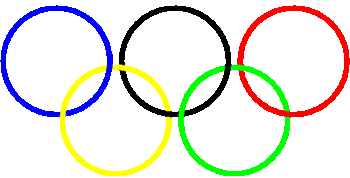 The Olympics.
Nothing can quite describe them, Winter or Summer.
They are the one of the last displays of patriotism that you can find in today's world.
The Olympics also stand to this date as the most historic and well known sporting event in the world. However, they don't quite translate the same way over television as they do in person.
The aura in the air at the Olympics is something you must experience at least once before you die.
It's something that many people talk about, but few do. Be one of the few, and I assure you, you won't regret it.
4. Attend the NCAA Men's Basketball Final Four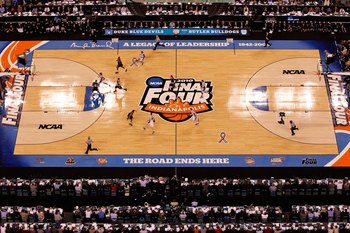 There is no such thing as a boring single-elimination tournament.
Every game has a meaning.
The world's most popular single-elimination tournament is without a doubt the NCAA Men's Division I Basketball Championship, also known as March Madness.
So when the 65 team field is cut down to just four teams, it makes for one of the most exciting times of the year—the Final Four.
It allows you to watch some of the best basketball talent in the world, giving everything they have for free.
And nothing beats it.
The Final Four may very well be more exciting than the NBA Finals, especially considering it's single-elimination format.
3. Attend the FIFA World Cup Final
Assuming you were alive about two weeks ago, you know exactly how much the FIFA World Cup means to millions of people.
It is the only sporting event aside from the Olympics that can truly captivate the entire world's attention for an extended period of time.
Basically, the FIFA World Cup is the Super Bowl, except it's more patriotic, but doesn't come with as many awesome commercials and sick parties, which in a way should give you more incentive to attend.
There are no fans in the world quite like soccer fans. They are the most loud and passionate fans in the world, and that's not even up for discussion.
I don't remember ever seeing an NFL riot, do you?
Attend the next FIFA World Cup Final, and you'll be able to tell your grandchildren that you were on hand at the final of the most popular sporting event in the world.
2. Attend the Masters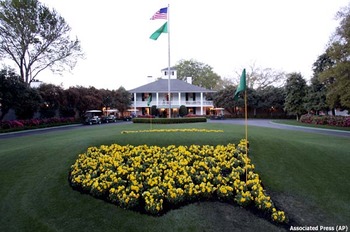 It is the most prestigious golf tournament in the world held on the most prestigious golf course in the world.
The Masters may be the most traditional event in sports.
The green jacket is awarded to the winner yearly, the champions dinner is held yearly, and legendary golfers hit the honorary tee shot yearly.
It's tough for me to sell you on attending a golf tournament being second on a sports bucket-list, but do yourself a favor, ask anybody who has ever attended The Masters what they thought about it.
Or just Google it, see what people have to say.
I promise you that this is something you will NEVER forget.
1. Attend an Olympic Medal Ceremony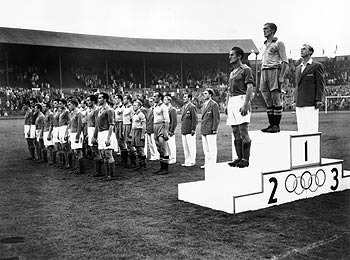 There is nothing more traditional and patriotic than an Olympic Medal Ceremony.
It is the ultimate award for the lifetime of work put in by Olympic athletes.
I can't imagine just how great that feels. Standing on top of the podium knowing you're the greatest in the world at what you do, watching your country's flag rising while listening to your country's National Anthem.
Especially considering everybody back home is watching.
That's something that sends a chill down my spine to watch, god only knows how it feels to stand up there.
Just check out this video. Michael Phelps' face says it all:
Tell Me About Your Greatest Sports Experiences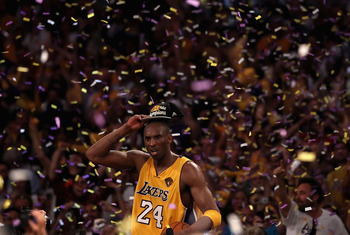 If there's anything you think deserved to be on this list that didn't make the cut, let me know.
Also, feel free to share some of your greatest sports experiences in the comments section, I'd love to hear about them.
Keep Reading